Best AI Video Editor: Video editing is a tricky and time-consuming operation that requires a steady hand and an adept eye. With the assistance of an AI video editor, however, you can easily take your videos to the next level.
In recent times, a growing number of people are using artificial intelligence (AI)-based video editing tools because they have several advantages over conventional editing programs. especially considering the popularity of videos on social media.
AI video editors can quickly and accurately identify objects in a video, making it easy to select and edit them. In addition, AI video editors can automatically colour-correct and resize your videos, saving you hours in the editing process. With the help of an AI video editor, you can create professional-looking videos without spending hours in front of a computer. Having laid this basis, this article explores some of the best AI video editors.
Recommended: Challenges/Problems Of Students in School and Solutions
Best IPhone And Android AI Video Editing Software 2023
1. Synthesia: One of the best AI video editors is Synthesia, which lets you automate the process of creating videos from the beginning. You may quickly and easily make marketing, instructional, how-to, and demonstration videos using Synthesia.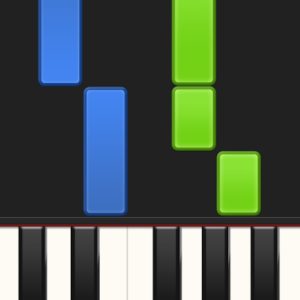 Numerous tools, such as editors and storyboards, are available in the AI video editing software. Furthermore, Synthesia allows you to curate videos in over 60 languages. It's an especially useful feature that enables you to market to a worldwide audience and draw in more customers.
Features
a. AI Avatars: Synthesia, powered by AI, can produce incredibly lifelike avatars that you can add to your films to make them more engrossing and appealing.
b. AI voices: Similar to lifelike avatars, Synthesia also offers AI voices you can utilize in your videos to produce flawless voiceovers.
c. Massive Library of Video Templates: Synthesia comes with a sizable library of images and video templates that you can utilize extensively throughout your videos, which will help you create more clear professional-looking videos.
d. Branding Options: Synthesia allows you to include your branding materials in the video. Logos, colour schemes, typefaces, and other branding elements can be inserted.
2. Lumen5: The AI video editor that is most user-friendly for beginners is Lumen5. Remarkably, with Lumen5, making videos is just as simple as making presentations. Furthermore, Lumen5 has hundreds of customizable themes that you may utilize to create refined videos for any objective.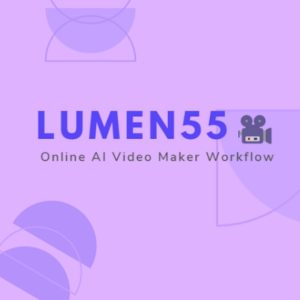 You can create social media, marketing, and product presentation videos from any marketing or blog content using this platform's powerful artificial intelligence algorithm. Furthermore, you can transform zoom videos or recordings into spectacular videos. To further facilitate the video creation process, Lumen5 also offers a plethora of royalty-free music and video resources.
Features
A. Multiple templates: A vast collection of music and video materials to create eye-catching videos.
B. Beginner-Friendly Interface: Lumen5's user-friendly interface makes it ideal for beginners. You can input a link to a blog article and the AI will take care of the rest.
C. Machine Learning Algorithms: Lumen5 uses machine learning algorithms to adjust to your preferences and curates videos that accurately represent your thoughts or vision.
AI-based video improvement: Lumen5 AI can polish your videos and fix issues to make sure they're informative and interesting.
Also see: How to Become Famous: 10 Effective Tips
3. Runaway ML: Another excellent video editor that uses AI to help you with the editing process is Runaway. You can create videos that look professional by using the software's AI magic tools, which have several automation features. Runway's ability to enable multitrack video and audio editing functionality that curates beautiful videos is its strongest feature.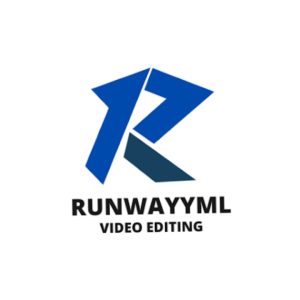 Features
A. Green Screen – Assists in replacing the video background with a transparent one. After that, you can implement the background of your choosing.Automatic
B. Noise Reduction: The audio track's noise is automatically removed and enhanced by Runway's potent AI algorithms.
C. Paint-overs: With Runway AI, you can easily paint over background or foreground elements in your videos.
D. Subtitles: Runway AI can recognize the language and automatically add subtitles.
C. Automatic Beat Detection: This feature enables you to seamlessly sync audio rhythms with video segments.
D. Library of Video Templates: Runway also offers a vast selection of stock images and video themes to help you create professional, social, or business videos.
4. Raw Shorts: There is no better AI video editor than Raw Shorts if you rely on short animation videos to spread the word about your company or drive your marketing initiatives. It is an animation tool with a built-in AI-powered video editor.
With Raw Shorts, you can easily turn text into animated videos to meet your marketing or commercial objectives. With just a little drag and drop, you can make explainer videos, presentation videos, and more. So, whether you run a company or marketing agency and want to aesthetically spice up your marketing campaigns, Raw Shorts is just what you need.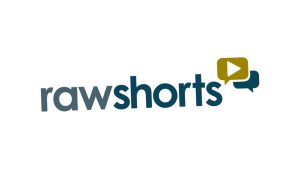 Features
A. Simple Interface: Raw Shorts' user-friendly interface is one of its main advantages. With Raw Shorts, you can effortlessly make beautiful videos in a matter of minutes even if you are completely new to video editing.
B. Text to Video Conversion: Raw Shorts employs artificial intelligence (AI) technology to immediately transform text into engrossing animated films.
C. AI-Based Video Script Analysis: Raw Shorts' AI thoroughly examines the video script to comprehend the context and concept of your video before curating videos that are perfectly timed to meet your objectives.
D. Licensed Stock Videos: A pleasant perk is that you can use licensed stock videos from Raw Shorts for all of your commercial video projects.
See also: 10 Major Powers And Duties Of the President of Nigeria
5. Designs.ai Video Maker: Designs.ai is a collection of design tools that focuses specifically on video editing and creation. Its video editing tools are cleverly designed, simple to use, and well-constructed. You can easily and rapidly produce professional videos that are precisely tailored to your taste with its AI-powered video editor.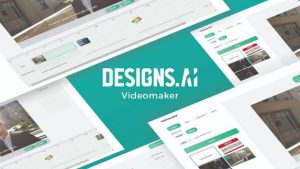 Its text-to-video tool is very intriguing; all you have to do is paste your content, select the style of video you want, choose the language, and add voiceovers, then sit back and watch the AI work its magic. The end product will be a captivating video that uses potent audio-visual components to deliver the story you want to pass across.
Additionally, to maximize the effectiveness of your video marketing campaigns on social media platforms, you can utilize designs.ai to edit videos for social media sites like Facebook, Twitter, Instagram, and TikTok.
Features
A. Faster Rendition: The Design.ai video maker employs potent AI algorithms to create visually appealing videos in a matter of minutes.Unique Text to Video feature: This feature on designs.ai makes it simple to turn text into videos.
B. Content Suggestions Based on Keywords: To help you create more engaging videos, the AI in designs.ai also offers content ideas based on keywords.
C. Project Collaboration: With Designs.ai, sharing your work with your team is simple. Depending on your preferences, you can choose to make the link private or public and share an unlimited number of drafts.
Recommended: Richest Authors In The World And Their Networth: Top 10
Conclusion
AI video editors are gaining popularity and for good reason. There are many advantages to using AI video editors, including the ability to edit videos more quickly and effectively. If you're new to the process of creating and editing videos, AI video editing tools might be a terrific complement to your workflow. Not all AI video editors, though, will be able to meet your needs, so you need to be aware of the best AI video editors available to you so you can create the best, professional videos.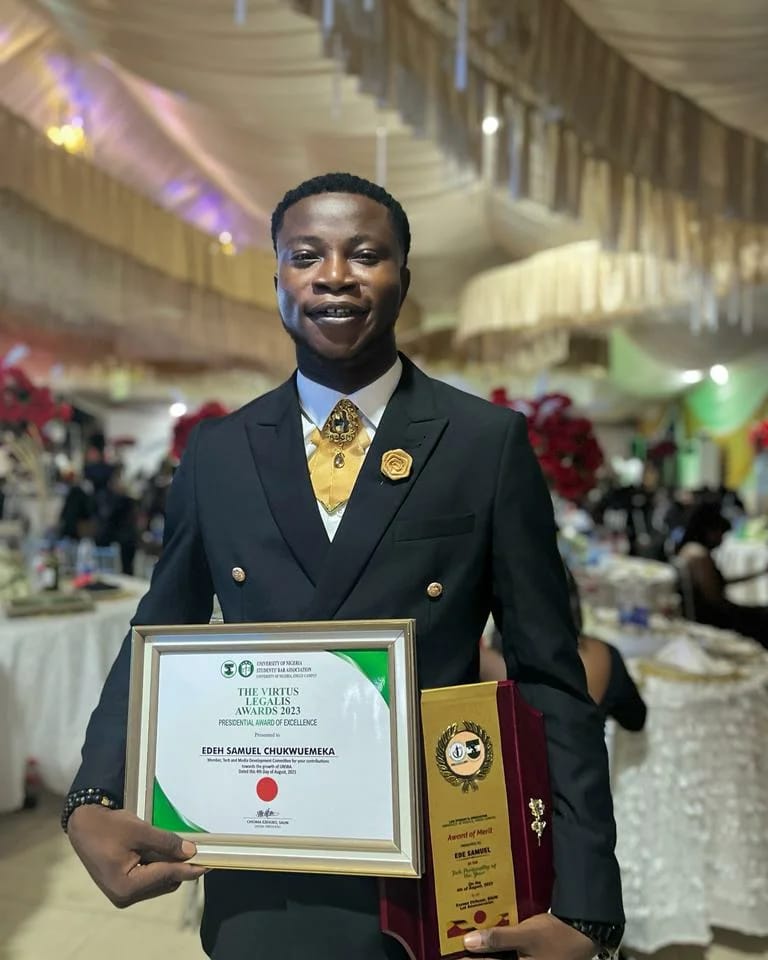 Edeh Samuel Chukwuemeka, ACMC, is a lawyer and a certified mediator/conciliator in Nigeria. He is also a developer with knowledge in various programming languages. Samuel is determined to leverage his skills in technology, SEO, and legal practice to revolutionize the legal profession worldwide by creating web and mobile applications that simplify legal research. Sam is also passionate about educating and providing valuable information to people.