Top 10 Richest Authors In The World: It is a noble thing to be an author. Successful authors have a stance in the society. Authors are very trusted and well revered in the society. Through their contents, information is learnt and pleasure is gotten. Being an author can open one to a lot of money yielding deals and opportunities. Most interestingly, it is something anyone can be without the need for any qualification, although the most successful authors are always educated. Therefore, as an author, being educated plays as a bonus in your career.
Authorship is career that arises out of interest. One can be an author and still engage in other businesses. It does not hinder one from engage from pursuing or practicing a profession or trade. Being a notable author qualifies one as a celebrity. It is one of the most flexible careers existing. An author can base his writing on any field as he so desires.
It could be on politics, mathematics, sciences, religion, inspirational, law, health, history, romance and so on; and most interestingly, an author's content could be factual or fictional as he so desires. This is the height of the flexibility.
Recommended: Famous Scientists in the world and their contribution
Top 10 Richest Authors In The World And Their Net Worths
Here are the top ten richest authors in the world:
1. J.K Rowling: J.K Rowling, a British author, is also screenwriter, television producer, film producer and a philanthropist. She was born in Yate, Gloucestershire, England on 31st July, 1965. J.K Rowling studied French in the University of Exeter, England and obtained her degree in 1987. J.K Rowling bases her writings on drama, young adult fiction, fantasy, and crime fiction. One of her popular children's fantasy series is Harry Potter, published from 1997 2007.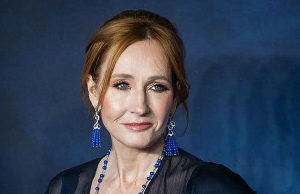 The series has been featured as films and video games. The series also has been translated into over 70 languages and has sold over 50 million copies wordwide. In fact, over 3 million copies of Harry Potter series were sold within 48 hours of the release.
J.K Rowling is one of the richest citizens of the United Kingdom. In the 2008, she made it to the Forbes list as the highest paid author in the world. She was named again in 2017 and 2019. The Sunday Times Rich List of 2021 ranked J.K Rowling as the 196th richest citizen in the United Kingdom, estimating her fortune at £820 million. She also qualifies as the bestselling author in Britain. J.K Rowling became the first author to attain a $1 billion net worth. A lot of charities have benefited from Rowling's philanthropic gestures. She is the owner of the Charitable Foundation, Lumos and Volant Charitable Trust.
2. Stephen King: Stephen King is an American novelist who has authored about 64 novels, 11 Collections, 5 nonfiction and other categories of writing. The writer was born in 21st September, 1947. He bases his contents on crimes, science-fiction, fantasies, supernatural fiction and suspense. A good number of his works has featured as films. Stephen King has written over 200 short stories. His pen name is Richard Bachman, John Swithen and Beryl Evans.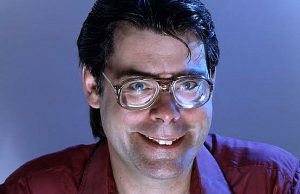 His other genres of writing are horror, drama, gothic, thriller, post-apocalyptic fiction and dark fantasy. Stephen was born in Portland, Maine, United States, and Married with 3 kids. He is an award winning American author from so many categories; Bram Stoker Awards, National Book Foundation, World Fantasy Awards, Mystery Writers of America and so on.
"The Shining" is rated the best of Stephen King. Stephen King is one of the richest authors in the world with an estimated net worth of $500 million. Asides being an author, he is a film director, columnist, actor, screenwriter and television producer. Stephen King is also notable for his philanthropic aids and charity organizations.
Recommended: Best Science Courses to Study in the university
3. James Patterson: James Patterson, an American author, was born on 22nd March, 1947. The author studied English in the Vanderbilt University, Nashville Tennessee United States. James Patterson is a prolific writer who has based his contents on mysteries, romance, comedy, realistic fiction, science fiction, young adult fiction and thriller. His notable works include; Alex Cross series, Women's Murder Club Series, Maximum Ride Series, Michael Bennet Series, Funny Series and Middle School series.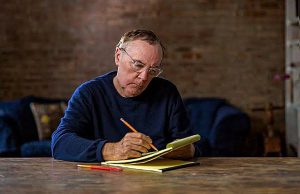 The author was born in Newburgh, New York, United states. James Patterson is notable for his philanthropic gestures in promote of education through scholarship schemes. His very first novel, "The Thomas Berryman Number", was published in 1976, and since afterwards he has recorded publication of over 200 novels.
James Patterson is an award winning writer and one of the bestselling writers which has made it to the Guinness World Record. He was the most borrowed author in British Libraries from 2008 till 2013. James Patterson was on the Forbes list in 2016 as the highest-paid author for a consecutive 3 year, earning up to $95 million. James Patterson's net is estimated at $700 million.
Recommended: Roles and Importance of Political Party in Democracy
4. Dannielle Steel: Dannielle is an American author. She was born on 14th August, 1947. The writer has authored over 180 books and has recorded over 800 million sales. She writes on romance and contemporary texts, and her works have been featured as film plays and translated into other languages.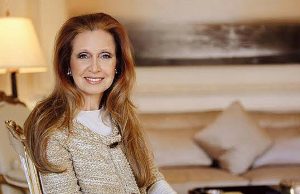 The New York Times had one of her works in the bestseller list for 381 consecutive weeks which hit the Guinness Book of World Records. Dannielle steel is worth $600 Million. Dannielle went to the Parsons School of Design, New York but did not complete the studies as a result of ill health.
Recommended: Best Times to Read and Understand Effectively
5. Candy Spelling: Candy is an American author, philanthropist, television personal and theater producer. She is the wife of Late Aaron Spelling, a notable American TV Producer. Candy was born on 20th September, 1945 in Beverly Hills, California, United States.
Upon the death of Aaron, his estate devolved to Candy. Candy Spelling has an estimated net worth of $600 million
6. John Grisham: John Grisham is a popular and wealthy American writer, being one of the richest. John Ray Grisham was born on February 8th, 1955. He is a lawyer, a novelist and a politician. He also earned a degree in accounting from Mississippi State University. John Grisham bases his contents on legal thriller crime fiction, southern gothic, baseball, football and basketball.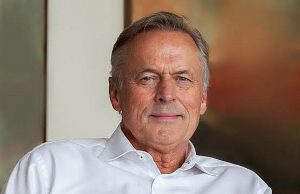 He published his first novel, "A Time to kill" in 1989. About 8 of his works have been featured as films; The Firm, The Chamber, The Rainmaker, The Client, A Painted House, The Runaway Jury, and Skipping Christmas. John Grisham represented the 7th district as a Member of the Mississippi House of Representatives from 1983-1990. John Grisham's net worth is $400 million.
Recommended: Biggest Tech Companies In The World 2022
7. Nora Roberts: Eleanor Marie Robertson is an American Novelist, writer and author born on October 10, 1950. Her Pen names are Nora Roberts J.D. Robb, Jill March and Sarah Hardesty. Nora's genres of writing are romance, fantasy and suspense.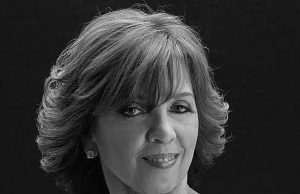 One of Nora's work was on record of the The New York Times Best Seller list for 861 weeks. Her net worth is $390 million. Nora Roberts has published over 210 novels, and she is in the list of the most paid authors in the world.
8. Barbara Taylor Bradford: Barbara Taylor is a British American novelist. She was born on 10th May, 1933 in Leeds Yorkshire, England. She is married to an American film Producer, Robert Bradford. Taylor Bradford's relevance in written literature earned her an honorary doctorate degree from the University of Bradford, Leeds University and Sienna College.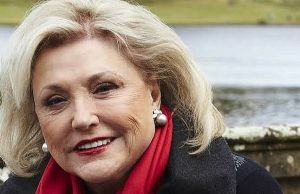 Taylor published her first novel, "A Woman Substance" in 1979, a novel which made the list of the best selling novels of all times. She has published over 140 novels, selling over 90 million copies round the world. Her husband, Robert Bradford, has featured some of her books in his film production. Taylor Bradford's net worth is estimated at $300 million.
Recommended: Richest Rappers In The World And Their Networth 2022
9. Jeffrey Archer: Jeffrey Archer is a novelist and a politician. He was born on 15th April, 1940 in London, England. "Kane and Abel" by Jeffrey Archer made it to the list of the best-selling novels in the world. Another of his well sold book is "Shall we tell the President?" Jeffrey Archer bases his writings on thriller and drama. Jeffrey Archer is worth $200 million.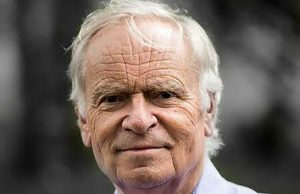 10. Dan Brown: The American author, Daniel Gerhard Brown was born on 22nd June, 1964. Dan Brown Bases his works. on thriller, adventure, mystery, and conspiracies. His notable works include; The Da Vinci Code, The Lost Symbol, Inferno, Origin Digital Fortress and Deception Point. The Da Vinci Code, Inferno and Angels & Demons have been featured as films. Dan Brown is on the list of the richest authors in the world. His net worth is estimated at $170 million.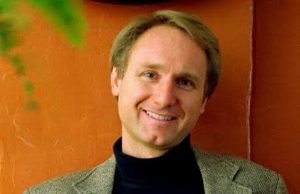 Also see: How to Introduce Yourself Professionally (with Examples)
Conclusion
Authors are well trusted and they contribute positively to the growth of the society. The society is always willing to payback their impact with opportunity for deals and wealth creation. In this article, we have successfully highlighted the ten richest amongst all authors in the world.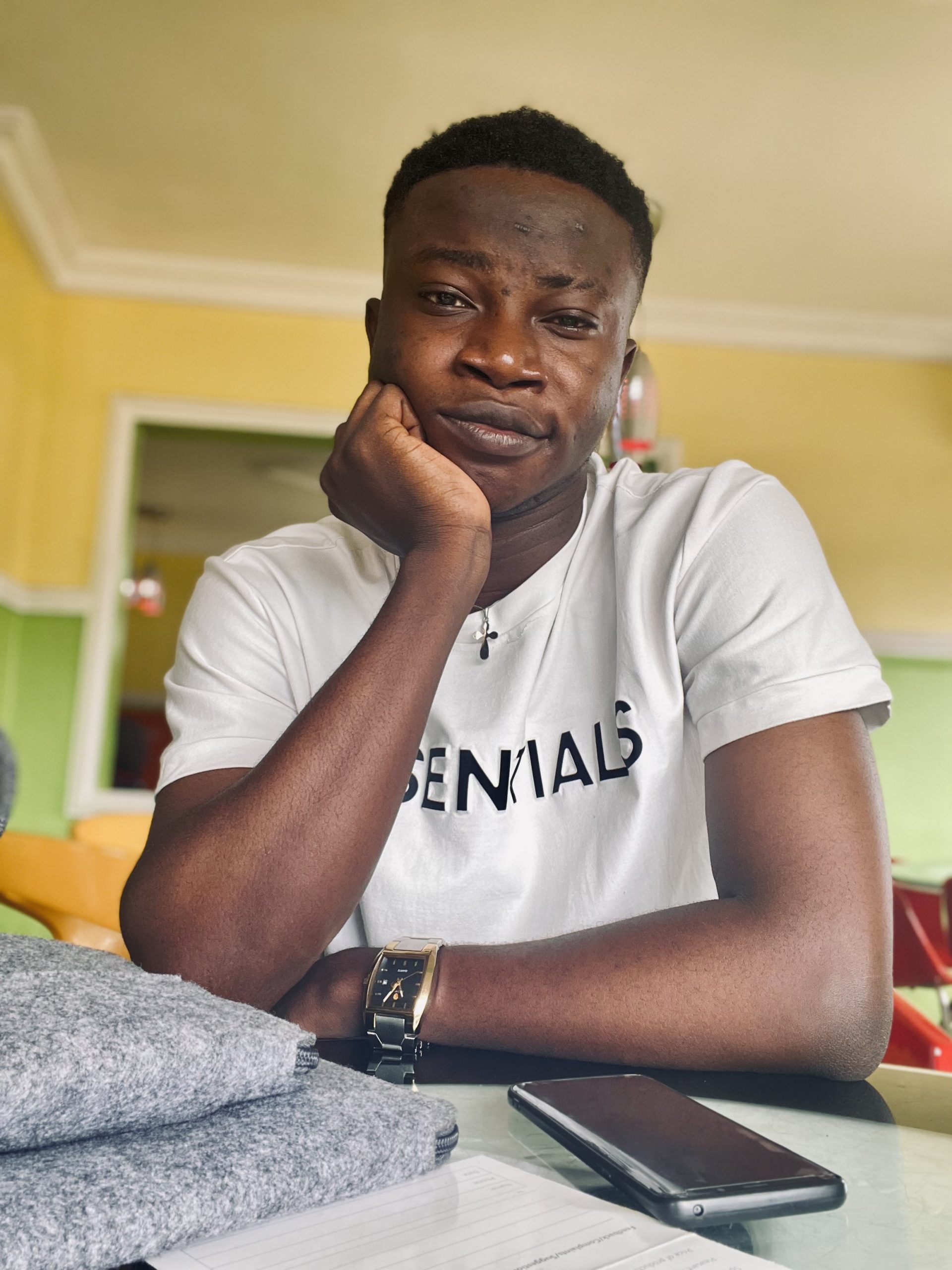 Edeh Samuel Chukwuemeka ACMC, is a Law Student and a Certified Mediator/Conciliator in Nigeria. He is also a Developer with knowledge in HTML, CSS, JS, PHP and React Native. Samuel is bent on changing the legal profession by building Web and Mobile Apps that will make legal research a lot easier.