Roles and importance of Political Party in Democracy: A political party is an organized group of people with at least broadly similar political goals and ideas who strive to influence public policy by electing their candidates to public office. The same purpose, aims and objectives are shared by members of the same political party. Different political parties contend with one another to influence public policy and opinion through their respective ideas, values, and ambitions.  The government is administered by the winning party, with the opposition keeping a close eye on how it functions.
In a durable and well-functioning democracy, parties tend to be profoundly and permanently rooted in various substructures of society. They are considered vital for the operation of any modern democratic political system because they may connect governmental institutions to parts of civil society in a free and fair society.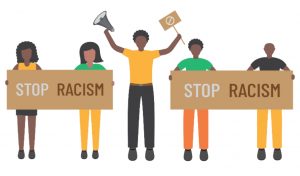 The importance of political parties cannot be overstated; the operation of the whole governmental apparatus is dependent on them. The presence of political parties in any nation is one of the good markers of a successful democratic transition.  The reality is that democracy is impossible to imagine in the absence of political parties. They're the driving force behind everything the government does.
They put popular opinion into practice, which they helped shape and articulate. They aid in the formation and expression of a general will, which is at the heart of democratic governance. The party system entails a democratic and representative administration. The government may be made accountable to the people through this institution, and therefore responsive to the requirements of the general public and the community as a whole rather than a segment of it.
The party system is predicated on the notion that people are logical individuals who are capable of sensibly exercising their franchise and electing decent governance. As a result, it provides a mechanism for peaceful government transition without violent revolutions or coups. It gives the governing structure much-needed flexibility. Political parties ensure that the government's many organs function in unison.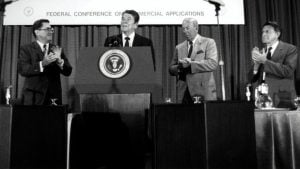 Recommended: Ways of promoting national integrity and unity
Roles and Importance of Political Party in a Democracy
Political parties' roles and functions in a democracy are limitless. Political parties have a critical role in the country's political, economic, and cultural development. They include:
1. Create balance: The political party with more members voted into office is considered the most formidable. Being the majority in government allows the party to direct the attention of the government on topics essential to the party's agenda. The minority party makes a concerted effort to criticize and restrain the ruling party.
Many legislations are carried by the dominant party.  Depending on how powerful the minority party is, the ruling party may need to reach an agreement with the minority before passing a bill. The opposition party is thereby safeguarding the welfare of its followers. Once the president and the majority of Congress belong to opposing political parties, a similar equilibrium prevails.
2. Political parties are in charge of drafting public policy: Each political party contests the election to fulfil the goals outlined in its manifesto. Soon after the election, the majority party that forms the government works to define its administration policies based on its manifesto commitments. These policies are created with the general public's best interests in mind.
The most essential goal of most policies is to improve people's lives in general. They also determine policies on national security, internal law and order, and other issues. Furthermore, each political party has its philosophy. The majority party will certainly be given the mandate by the people to carry out its political agenda.
Recommended: List of Political Parties in Nigeria and their Abbreviations
3. Political parties influence public opinion: In any system of governance, political parties educate, develop, and organize public opinion. They also aid in the development of political consciousness among ordinary individuals, who would otherwise lack the leisure to read and research state concerns. To become closer to the people, political parties use public rallies, meetings, and news conferences to express their opinions on critical subjects.
The general public is made aware of the country's economic, social, and political conditions. The entire people are informed about their right to vote. This allows ordinary people to weigh in on the advantages and disadvantages of several key subjects. This process results in the organization and formulation of public opinion on significant problems. These gatherings benefit ordinary people who would otherwise have little time to dedicate to politics and help them learn many elements of the essential concerns involved in governance.
Also see: Best universities in Africa you should attend in 2021
4. Political parties contribute to the maintenance of political stability: Political parties help to unite, simplify, and stabilize the country's political process in a variety of ways. Political parties combat the destabilizing elements of localism, regionalism, sectionalism, interests, and geographical conditions by incorporating them into their party doctrine, therefore pacifying the dissolving forces and inducing cohesiveness.
Political parties are primarily responsible for 'interest aggregation.' Aside from that, political parties in a democratic representation play an important role in preserving stability through serving in the legislature. The government is led by the majority party, with the opposition consisting of smaller parties.
The ruling party must act responsibly. The ruling party's activities are closely monitored by the opposition party. Because any rash move on their part will destabilize the government and allow the opposition (party) to seize control. In the case of a government crisis, the opposition not only criticizes the administration but also offers an alternative agenda and government. As a result, it adds to the government's stability. As a result, robust opposition is critical to democracy's success.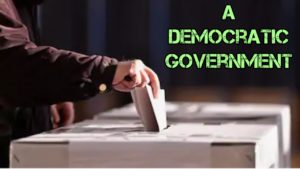 Also see: Differences between political parties and pressure group
5. Recruitment of leaders: Any political party's primary goal is to attract men of integrity, letters, action, and leadership to its ranks as members and prepare them for future elections. Because it is these party members that promote the party's ideology, debate hot topics, and host meetings and press conferences to rally public support.
These are the same leaders who run for office and form governments if they are elected, fostering democracy. Such public officials are supposed to comprehend the expectations of the general public and establish public policy appropriately. Only through their leaders do parties gain popularity and prominence.
Political parties and citizens require certain rights and duties granted or governed by the constitution or legislation to carry out the aforementioned roles and activities. These include the following:
a. Organizational liberty
b. Freedom to run for office
c. The right to free speech and assembly
d. Ensure that parties and candidates compete fairly and peacefully.
e. Mechanisms for ensuring diversity
f. Participation in the election process and communication with electoral authorities
g. Discrimination-free environment and an equal playing field
h. Access to the media and accurate reporting are guaranteed.
I. Political funding that is transparent and responsible.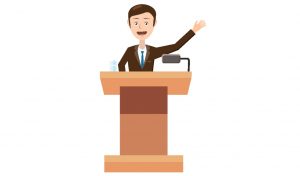 Also see: Fast-growing companies in Africa 2021
Effects of the Absence of Political Parties in a Democratic Society
Without the presence of a political party, a democracy cannot survive. This is evident from the roles played by political parties. If no political parties exist, then:
a. Every election candidate would be an independent candidate. Any candidate does not have the ability to offer the public any big policy changes. No one will be held accountable for how the country is managed in such a circumstance.
b. Only a direct democracy has a chance of surviving in the long run. Political parties are organizations that collect and convey various points of view on various matters to the government.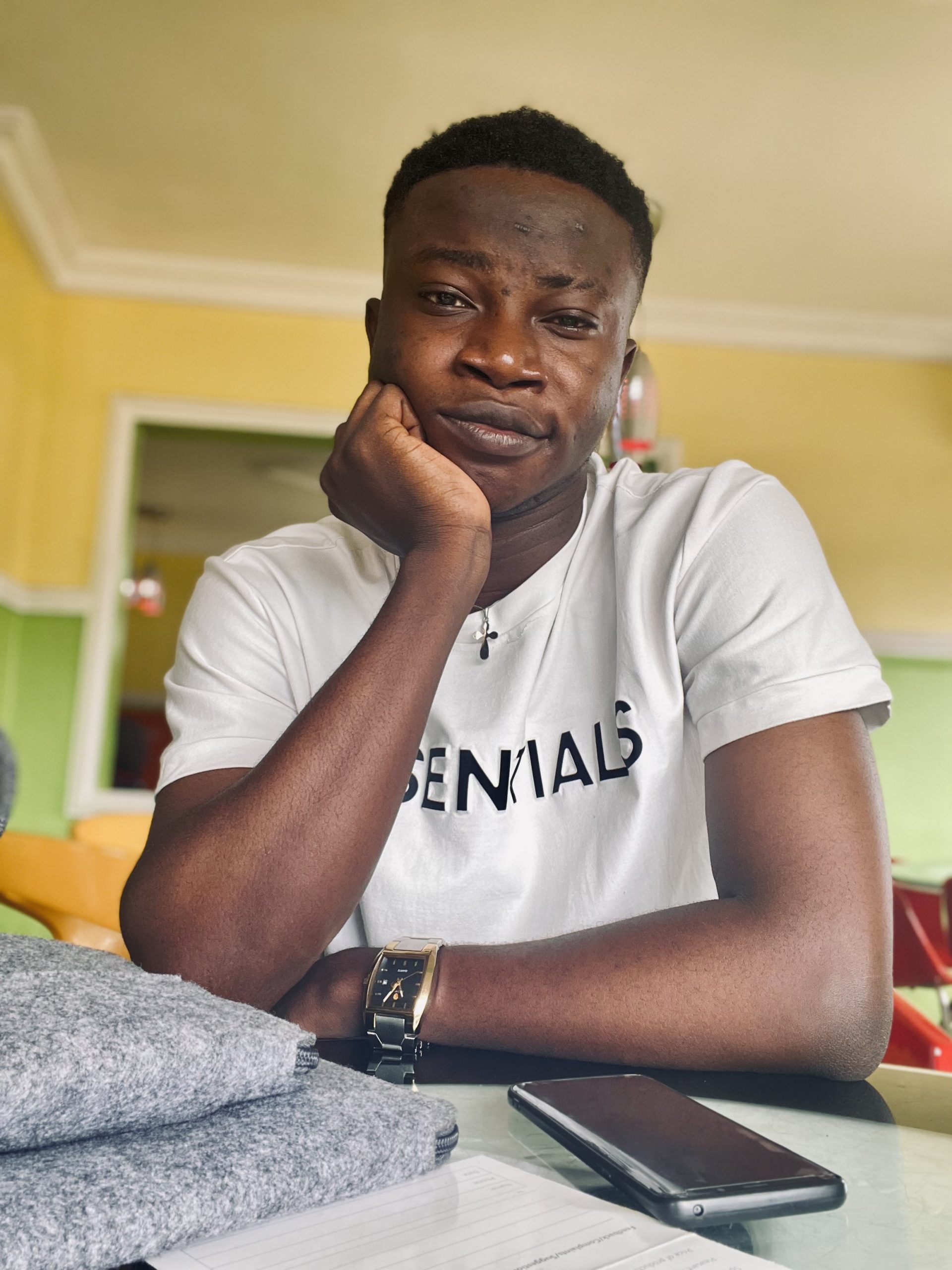 Edeh Samuel Chukwuemeka ACMC, is a Law Student and a Certified Mediator/Conciliator in Nigeria. He is also a Developer with knowledge in HTML, CSS, JS, PHP and React Native. Samuel is bent on changing the legal profession by building Web and Mobile Apps that will make legal research a lot easier.