When is the best time to read and understand? This is one of the questions students have been looking for an answer to. Apparently, everybody wants to know the best and most effective times to read and understand. The reason is because, reading can sometimes be time-wasting, especially when you have not figured out the most comfortable time you usually study effectively.
In this short article, i am going to share with you my idea on the best time to read and understand. My opinion on this topic is based on the research I conducted online and the opinions of other academicians who have also said something on this topic. Now here we go!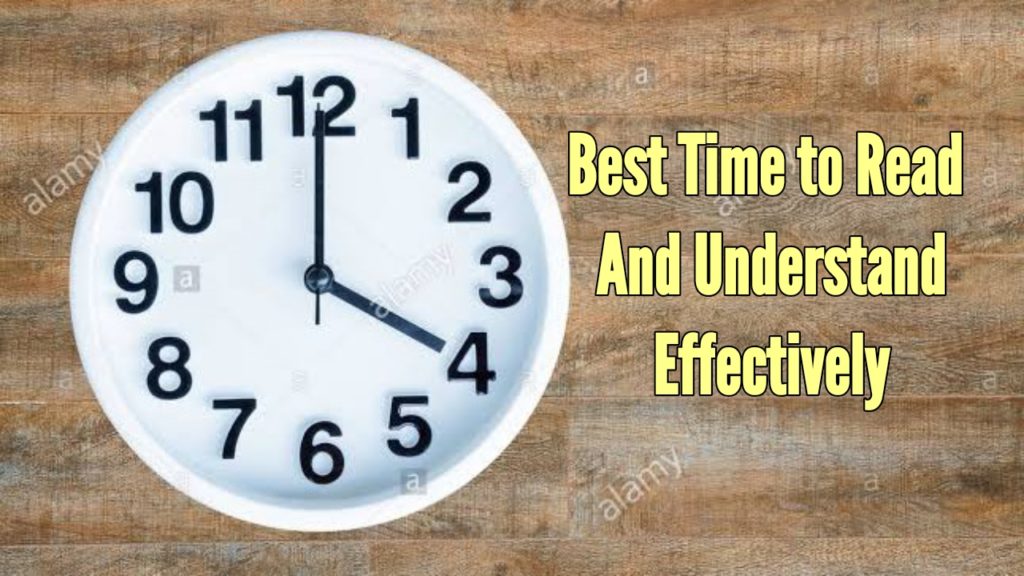 Truth be told, there is no universal best time to read and understand. Many authors have tried to figure this out, but they all gave different opinions based on different reasoning.
The reason for this is because, people's body system is not always the same. For instance, while Mr Collins may like reading in a noisy environment, Mr Samuel may not like it.
That notwithstanding, some educationalists have been able to point out the best times to read and understand, and it has been accepted by a considerable number of students. The best time to read and understand are mentioned and explicitly explained in this article.
I personally support the opinion of these educationalists on the best times for anyone to read and understand because of the reasons they gave for their proposition.
MUST READ:
Secrets for becoming and intelligent student at school
How to start up a blog and make money while in school
See the best science courses to study in the university
Are lawyers liars? See the truth about the whether lawyers are liars or not
Best commercial courses to study in the University
Best time to read books and understand
Below are the best times to read books and understand:
1. Reading from 4am – 7am (Early morning):
Reading early in the morning (4am – 7am particularly) is usually favorable for many obvious reasons. Most students prefer reading during this time because the whether is usually calm and cool. Science has also confirmed that the brain of most people assimilates quicker in the morning.
It is pertinent to note that this time may not also be good for reading in some situation. For instance, it will be good to read in the morning when you did not have enough rest before waking up by 4am to read, or when you worked all night and still want to read in the morning.
Trust me, if you read during this time, following the preconditions mentioned above, you will understand effectively. It is indeed, one of the best times to read and understand.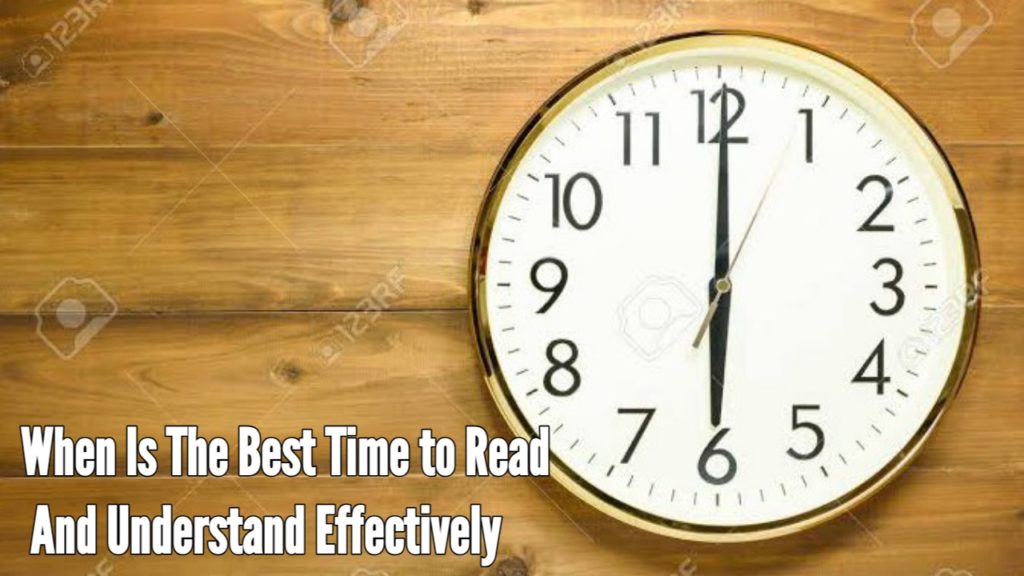 2. Reading from 10am – 2pm:
Another comfortable time to read and learn new things is 10am – 2pm. After reading articles about this, i understood why my mathematics and English classes were usually fixed between 10am – 2pm during my secondary education.
It is favorable to read at this time because the brain usually very active and receptive at this time. Before reading, it is advised that you take something very light.
Well, I personally don't like reading during this time because it is not too favorable for me. However, i know a friend who enjoys it. So, it might work for you if you try it.
3. Reading from 6pm to 9pm (Evening):
Reading from 6pm to 9pm is another great time to read books and understand very well. I enjoy reading during this time because it works for me and i strongly believe it will work for many other people out there.
First, reading in the evening is usually cool. It is usually a time for rest, leisure and respite. When you read during this time, you will find it easier to understand because the weather is calm and the hot afternoon sun is down or almost gone.
Note that this may not work if you are stressed up. In that case, you have to rest first before reading. Also, if you are one of those people that are easily distracted by hunger, make sure you eat very well.
Must read:
See how to answer law problem questions using IRAC method
Differences between a rigid and flexible constitution
Reasons why delegated legislation is good.
Characteristic of a good constitution
Essential elements of a valid and binding contract in Law
Oh yeah! There you have the best time to read and understand. Trust me; these are the best times you can read books and understand them very well. By way of conclusion, i must remind you again that these times have been corroborated by many students and Scholars. They might or might not work for you. But study has shown that they work for most people.
I therefore recommend that you try reading at any of the times above to know whether you make it a habit. Meanwhile, i will like to here your opinions on the topic. Use the comment box if you have something to contribute. Thank you!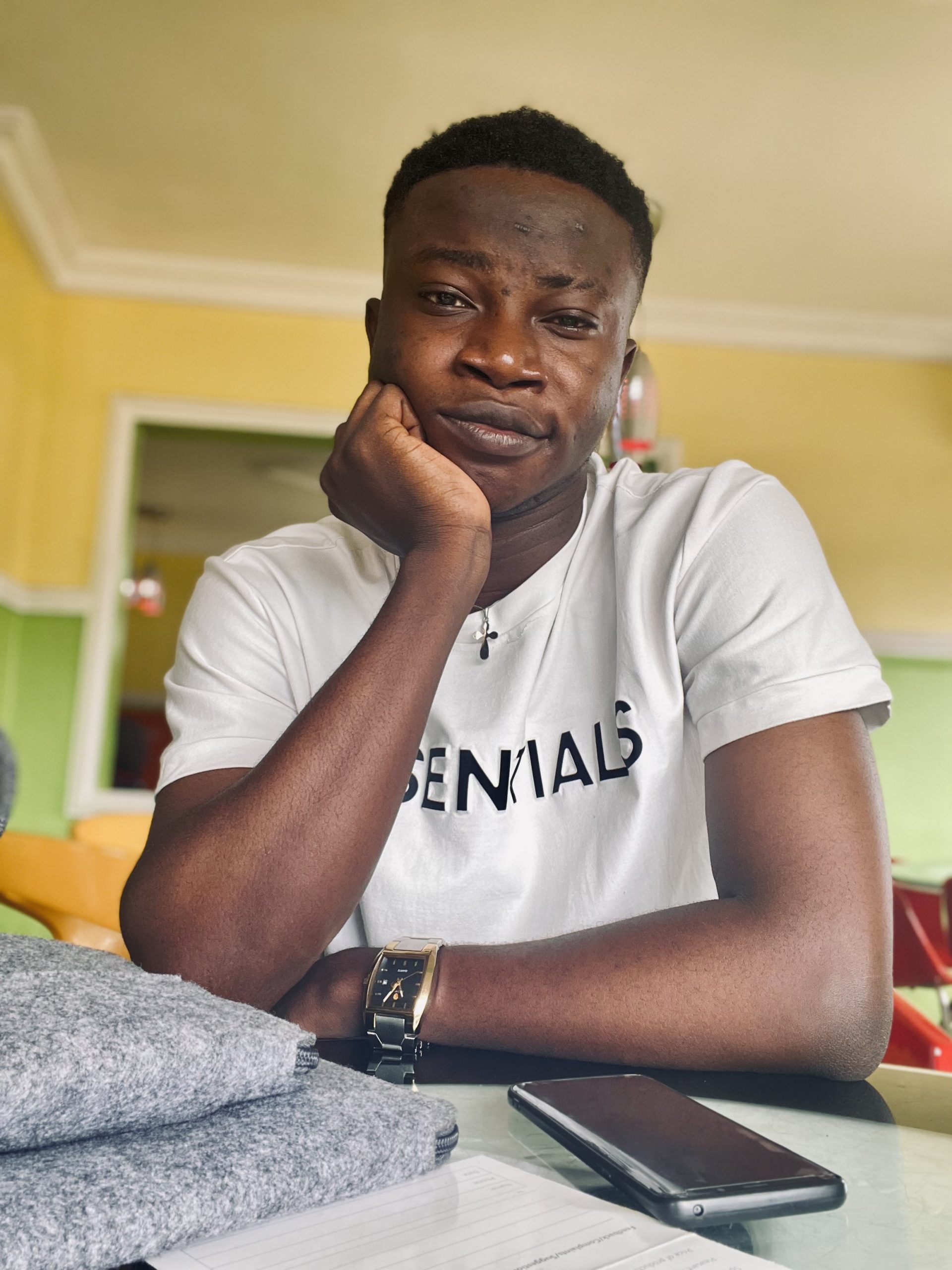 Edeh Samuel Chukwuemeka ACMC, is a Law Student and a Certified Mediator/Conciliator in Nigeria. He is also a Developer with knowledge in HTML, CSS, JS, PHP and React Native. Samuel is bent on changing the legal profession by building Web and Mobile Apps that will make legal research a lot easier.