Richest Presidents In Africa: Africa is a continent rich in both human capital and natural resources. Africa is a land with abundant people (a substantial percentage of her population is under the age of 25) and natural resources (oil reserves, gold, platinum, tin, diamonds, and other valuable metals and minerals) resources that fuel and contribute to the world's economy.
Despite these vast riches, the bulk of the continent's population remains poor or just scraped by financially. Political and ceremonial leaders on the continent, on the other hand, have a different tale to tell, since African presidents are reputed to be the wealthiest people on the continent.
There is a widespread belief that the position they occupy bloats their financial accounts and that of their family members. Regardless of how they became wealthy, here is a list of Africa's wealthiest presidents.
Recommended: Most Protected Presidents in the world 2022
Top 12 Richest African Presidents 2023 (With Pictures)
1. Mohammed VI of Morocco: Since his father, King Hassan II, passed away in 1991, Mohammed VI has been the King of Morocco. The monarch, who was born into money, was able to attend some of the world's most renowned schools. He made a public vow after rising to the throne to combat poverty and corruption, eliminate unemployment, and improve the country's human rights situation.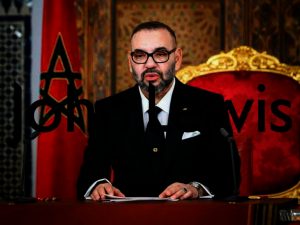 Mohammed VI has been able to honor most of these pledges, earning him the title of "defender of the poor." His efforts in this area, however, have had little impact on his net worth, which Forbes estimates to be approximately $5.8 billion. Mohammed VI's riches are mostly derived from the Moroccan food conglomerate corporation Societe Nationale Investissement (SNI), which has assets worth over $10 billion.
2. President Ali Bongo Ondimba: Ali Bongo Ondimba has been the president of Gabon since October 2009, when his father, Omar Bongo, died after 41 years as the country's president. He served the country in several roles before ascending to the highest office in the country, notably as Minister of Foreign Affairs and Cooperation.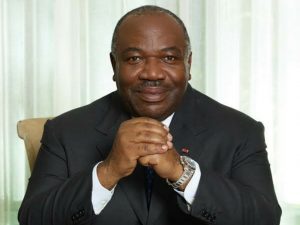 He attended a prestigious school in Neuilly, France, before moving on to The Sorbonne to study law (University of Paris). He went on to get a Ph.D. from China's Wuhan University, although he was already involved in politics in his own country at the time.
Ali Bongo said in August 2015 that he planned to gift whatever he inherited from his father to Gabonese youth. He established a foundation for youth and education, claiming that all Gabonese were Omar Bongo's heirs and that no Gabonese should be abandoned on the side of the road.
Also see: Most Secure Places in the world 2022
3. Teodoro Obiang Nguema Mbasogo: Equatorial Guinea has been led by Teodoro Obiang Nguema Mbasogo since 1979. He came to the country following the deposition of his uncle by a military coup. He has now become the world's second-longest-serving non-royal national leader.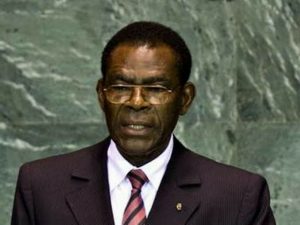 Despite the fact that the bulk of the people survives on less than $1 a day, Teodoro has been accused of plundering and robbing his oil-rich country's resources. In 2003, he assumed control of the national treasury in order to prevent government employees from tampering with the system. He then allegedly deposited more than $500 million into more than 60 accounts controlled by himself and his family at Riggs Bank in Washington, D.C.
4. Uhuru Kenyatta: Uhuru Kenyatta Muigai is Kenya's fourth President. He has served in the Kenyan government as Deputy Prime Minister, Minister of Finance, and Member of Parliament for Gatundu South before becoming president.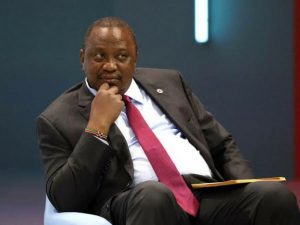 Uhuru became President on April 9, 2013, and is one of the country's wealthiest individuals, with a net worth of $500 million. His family owns over 500,000 acres of property in the nation, thus he made much of his money through real estate. Uhuru owns investments in a number of Kenyan media outlets, hotels, and banks.
Recommended: Countries with the best education system in the world
5. Matamela Cyril Ramaphosa: Cyril Ramaphosa is South Africa's fifth president. He has previously worked as an anti-apartheid activist, a trade union leader, and a businessman. After serving as the country's 7th Deputy President, he was elected President in 2018.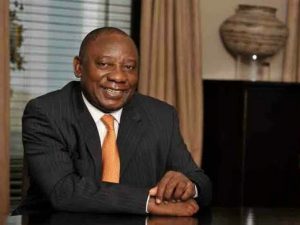 Ramaphosa received all of his education in South Africa. Before climbing to the highest office in the country, he was a well-known businessman with a sizable financial portfolio.
Shanduka Group, a conglomerate with operations in energy, mining, finance, real estate, telecommunications, and insurance, named him executive chairman.
6. Paul Kagame: Paul Kagame is Rwanda's fourth president. He took up the role after his predecessor, Pasteur Bizimungu, resigned in 2000. Accusations of corruption, intimidation, political repression, coercive control, and assassination have been hurled against Kagame during his term.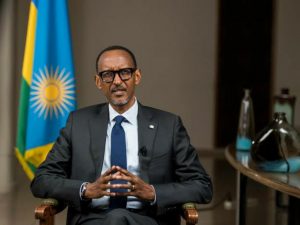 Despite this, he has significant public popularity, with many praising him for preserving peace, stability, and economic development in a country riven by ethnic warfare. Kagame has accumulated a large fortune in the course of guiding his country to prosperity. Crystal Ventures, a holding company with investments in almost every aspect of Rwanda's economy, is where he made the most of his money.
Also see: How to Take Notes While Reading: 10 Note Taking Tips
7. King Mswati III: Mswati III is the king of the Swazi Royal Family and the head of the royal family of Eswatini. He was kept at Manzini, Swaziland's Protectorate, by King Sobhuza II and one of his younger wives, Ntfombi Tfwala.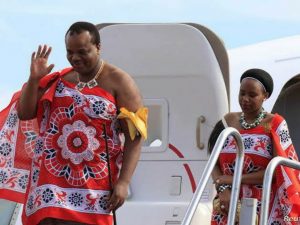 On April 25, 1986, at the age of 18, he was crowned Mswati III, Ingwenyama, and King of Swaziland, making him the world's youngest sovereign ruler at the time. He is the nation's absolute ruler, governing alongside his mother, Ntfombi Tfwala, who is now Queen Mother.
Mswati III is known for his polygamy (despite the fact that the state appoints at least two spouses) and has 15 wives at the moment.
Also see: Best Countries to Work as a Doctor (With High Salary): Top 10
8. Abdel Fattah Saeed Hussein Khalil el-Sisi: Abdel Fattah Saeed Hussein Khalil el-Sisi is Egypt's current President and former Director of Military Intelligence, Minister of Defense, and General.
On February 10, 2019, Sisi began a one-year term as African Union Chairperson, which concluded in 2020.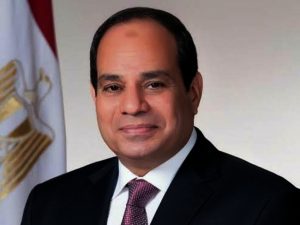 Sisi grew up in Cairo and attended the Egyptian army's Command and Staff College before joining the military and relocating to Saudi Arabia. In 1992, Sisi graduated from the Joint Services Command and Staff College in Watchfield, Oxfordshire, England, and in 2006 graduated from the United States Army War College in Carlisle, Pennsylvania.
Sisi was a mechanized infantry commander before becoming the chief of military intelligence. After Mohamed Morsi's victory to the Egyptian president in 2011, Sisi was named Minister of Defense by Morsi on August 12, 2012, replacing Hussein Tantawi, who had served under Mubarak.
Recommended: Highest Paying Companies in Nigeria 2022: Top 11
9. President Isaias Afwerki: Isaias Afwerki (born February 2, 1946) is Eritrea's first and current president, serving since the country's independence in 1993. In May 1991, he led the Eritrean People's Liberation Front (EPLF) to victory, bringing the 30-year-long independence struggle to a conclusion.
Isaias leads the People's Front for Democracy and Justice, Eritrea's only legitimate political party (PFDJ). The UN and Amnesty International have both issued statements accusing him of violating human rights. For the seventh year in a row, Reporters Without Borders put Eritrea, under President Isaias Afewerki's administration, at the bottom of its press-freedom rating.
10. General Idriss Déby Itno: General Idriss Déby Itno, a Chadian politician, has served as the country's president since 1990. In addition, he is the leader of the Patriotic Salvation Movement.
Déby belongs to the Zaghawa ethnic group's Bidyat clan. In December 1990, he seized power as the leader of a coup against President Hissène Habré, and he subsequently faced many uprisings against his reign. He was elected in 1996 and 2001, and after term limits were repealed in 2006, 2011, and 2016, he was elected again.
Recommended: How Long It Takes To Become A Software Engineers
11. BIYA, PAUL: Paul Biya was born on the 13th of February, 1933. Since the 6th of November in 1982, he has served as the President of Cameroon. He is the oldest head of state in the world, as well as the president with the second-longest reign in Africa, the longest continuously serving non-royal national leader in the world, and the world's second-longest reign overall.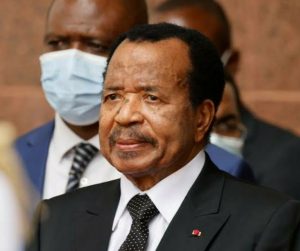 Biya, who was born in the southern region of Cameroon, began his career as a bureaucrat in the 1960s under President Ahmadou Ahidjo. He served as Secretary-General of the Presidency from 1968 to 1975, and then as Prime Minister of Cameroon from 1975 until 1982. Biya is a native of the southern region of Cameroon. It is often believed that the President of Cameroon is the country's wealthiest individual.
One of the wealthiest presidents on the African continent is Paul Biya, whose fortune is estimated to be approximately $200 million. Paychek.in estimates that Paul Biye's monthly salary of US$50,833.33 makes him the best paid president on the African continent. He has a substantial amount of property not just in the United States but also in Europe, particularly in Europe.
12. PETER MUTHARIKA: Arthur Peter Mutharika is a prominent politician and attorney from Malawi. He served as the country's President from May 2014 to June 2020. The areas of international law, international economic law, and comparative constitutional law are the ones that Mutharika has focused her professional career on while working in the field of international justice.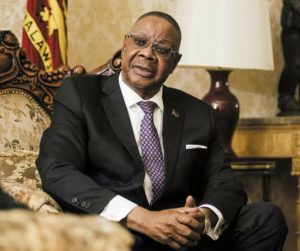 In addition to that, he has served as the Minister of Justice and, subsequently, as the Minister of Education, Science, and Technology. In addition to that, Mutharika held the position as Minister of Foreign Affairs from 2011 till 2012. One of the wealthiest persons in Malawi, Peter Mutharika is reported to have a net worth of over sixty million dollars, according to estimates.
Recommended: Richest African Pastors in 2023
Conclusions
The economies of half of the presidents on the list of these wealthiest presidents are experiencing serious problems, including low citizen welfare and well-being. It's no wonder that the majority of Africans see their leaders as more concerned with their own personal well-being than the well-being of their people.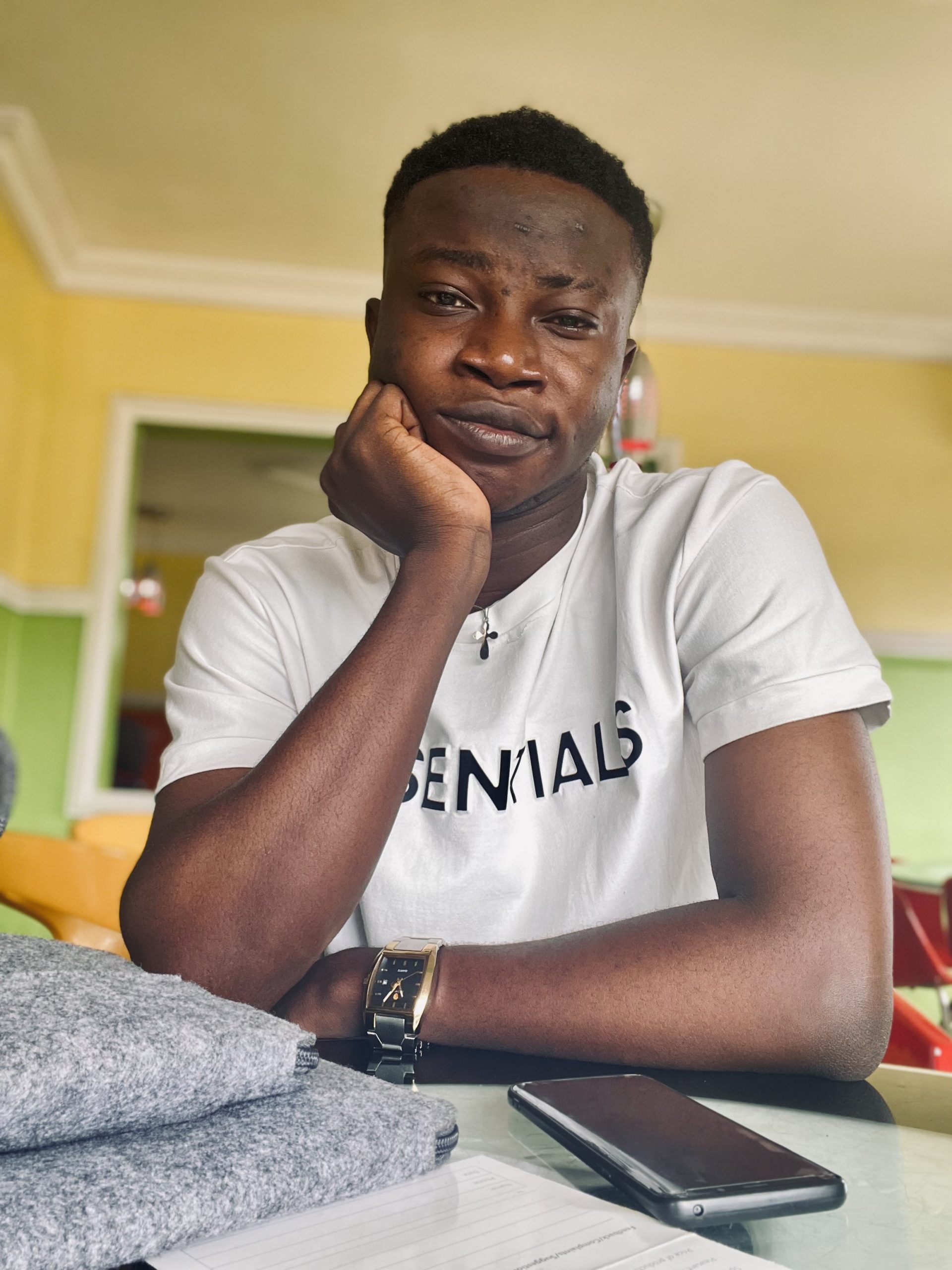 Edeh Samuel Chukwuemeka ACMC, is a Law Student and a Certified Mediator/Conciliator in Nigeria. He is also a Developer with knowledge in HTML, CSS, JS, PHP and React Native. Samuel is bent on changing the legal profession by building Web and Mobile Apps that will make legal research a lot easier.