Biggest Tech Companies In The World: Civilization and industrialization are both driven by technology and technological innovations. The world is referred to as a global village as a result of interconnectivity engendered by science and technology. It has impacted in every aspect of human life. Technology cannot be separated from science because the growth of technology and its impartation on every aspects of life is a scientific engagement.
The advent technology was the birth of civilization. Every aspect of human life has been affected in more positive ways as a result of technology. At some point, we had to rely solely on our foot and animals to carry us around when we want to move around. So it was until the invention of a bicycle, a caravan, a car and then aircrafts and even trains for ease and faster transportation. Same with book keeping and data processing and storage until the invention of computer. There is virtually no aspect of life that has not experienced technological advancement over the years.
The tech world is run by tech companies who engage brilliant tech scientists committed to constant research and discoveries on ways to make life better. The tech industry is a huge industry worth billions of dollars due to the nature of the industry and processes involved. It is capital intensive and time consuming, however, the results are usually rewarding. In this very article, we shall be taking a look at the top Tech companies in the world.
Recommended: Highest Paying Companies In the world
Top 12 Biggest Tech Companies In The World 2023
1. Microsoft: Microsoft is one of the Big Five American info-tech Companies with a revenue of about US$198.3 billion so far in 2022. The American multinational technology corporation is a large producer of personal computers, computer software, consumer electronics, and other tech products. The Tech Company is based in Redmond, Washington, United States. The company is known worldwide for its standard and arrays of quality Tech software like the Edge web browser, the Microsoft Window Explorer, their Windows Operating system, and also the Microsoft office suite. Among other things, they are the makers of amazing designs of touchscreen laptops and Xbox video game consoles.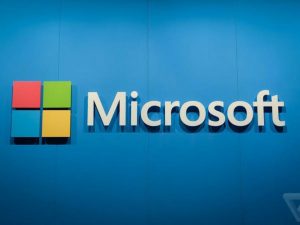 The largest producer of software in 2016 was founded on April 4th, 1975 by Bill Gates and Paul Allen. Microsoft is known to offer the following services; LinkedIn, Azure, Bing, Windows Update, Yammer, Xbox network, Xbox Game Pass, Microsoft 365, Outlook.com, GitHub, Microsoft Store and OneDrive. As of 2022, Microsoft has about 221,000 employees. It is one of the biggest Tech companies in the world.
2. Alibaba Group: With a revenue of about CN¥853.062 billion amounting to US$134.567 billion, for the year 2022 the Chinese multinational technology company is one that specializes on technology, internet, e-commerce and retail services. In more simplified terms, the company majors in providing electronic payment services, online shopping search engines, cloud computing services as well as enabling businesses and consumers to relate efficiently through web portals.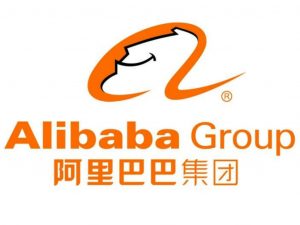 The company was founded by Jack Ma in 1999 and has fast grown into a multinational corporation with over 254,941 employees as of 2022. The Tech Company is currently under the ownership of SoftBank Group. Some of the services provided by the company also include; Alibaba.com, Daraz, Alibaba Cloud, AliExpress, 1688.com, AliOS, Taobao, AliGenie, Lazada and Tmall. They also engage in artificial intelligence. Alibaba Group is one of the biggest Tech companies in the world.
Recommended: Differences Between Goals and Objectives
3. Amazon: The American multinational technology company based in Seattle, Washington and Arlington, Virginia, United States of America is one of the Big Five American info-tech Companies. Founded by Jeff Bezos in 1994, the company undertake provision of services like digital streaming, e-commerce, cloud computing, as well as artificial intelligence.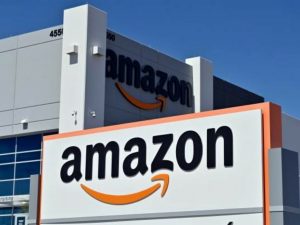 With a revenue of about 469.8 billion USD for the year 2021, the company provides the following online services: Amazon.com, Amazon Luna, Amazon Alexa, Amazon Appstore, Amazon Music, Amazon Pay, as well as the Amazon Prime. Amazon has over 1.6 million employees and over 30 subsidiaries including the Amazon Air. Amazon is known worldwide and is one of the biggest Tech companies in the world.
4. Apple: Apple Inc. is an American multinational technology company and one of the Big Five American info-tech Companies that specializes in the production of consumer electronics, software, hardware and online services.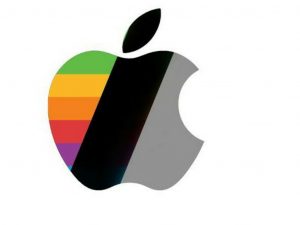 The largest technology company in 2021 with a total revenue of US$365.8 billion in 2021 is also the biggest manufacturer of ipad, AirPods, iMac, Apple TV, Apple Watch, MacBook Pro, HomePod, iPhone, MacBook Air, Mac Mini, Mac Pro, and Mac Studio. Founded in April 1976, by Steve Jobs, Steve Wozniak and Ronald Wayne. The company had about 519 retail stores worldwide.
Apple prides herself in having over 154 thousand employees. The company is based in Cupertino, California, United States and currently owned by Berkshire Hathaway and offers over eight exceptional tech-services including Apple TV.
Recommended: Most Complex Movies of All Time
5. Alphabet Inc: Alphabet Inc. is also one of the Big Five American info-tech Companies based in California. The restructuring of Google on October 2, 2015 birthed Alphabet Incorporation as the parent company to Google and several other Google subsidiaries.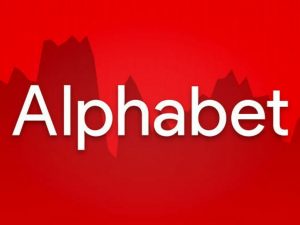 The world's third-largest tech company with about US$257.6 billion in revenue as at 2021 is based at the Googleplex, Mountain View, California, U.S.A with about 156,500 employees. Founded in October, 2015 the company is owned by Larry Page and Sergey Brin who are equally the founders. The conglomerate is one of the biggest Tech companies in the world.
6. Meta: Meta Platforms, Inc. formally named Facebook inc. is a multinational tech conglomerate founded by Mark Zuckerberg, Dustin Moskovitz, Andrew McCollum, Chris Hughes and Eduardo Saverin in January 2004. With it headquarter in Menlo Park, California, U.S.A, the company is known for Social media, Social network advertising as well as Consumer electronics. With absolute ownership of Facebook, whatsapp and Instagram, and many others. Meta in 2021 recorded an overwhelming revenue of about US$117.929 billion.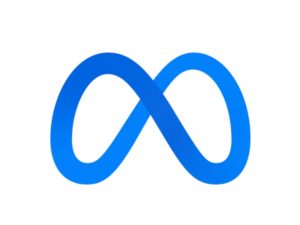 The conglomerate is proud to be an employer of over 83,553 employees. As at the year 2022, Mark Zuckerberg remains the controlling shareholder of Meta Platform Incorporation and one of the biggest Tech companies in the world.
Recommended: Countries With The Lowest Crime Rate and Why 2022
7. Dell Technologies: Dell is an American tech company with its products and services made available for consumers worldwide. The multinational technology company develops, sells, repairs, and supports computers. Founded in 1984 by the Chairman and CEO Michael Dell, the company is known worldwide for its amazing tech products such as Personal computers, Smartphones, Servers, Peripherals, and Televisions.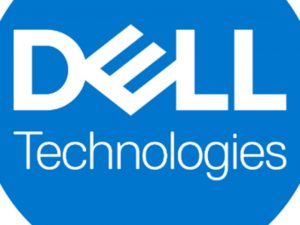 With an annual revenue of about 101.6 billion USD for the year 2021, the company is one of the biggest Tech companies in the world.
8. Samsung Group: The Asian tech giant is an electronics corporation is jointly owned by the National Pension Service, Samsung Life Insurance and the Samsung C&T Corporation. It is based in Yeongtong-gu, Suwon, South Korea. With an assembly plants and sales networks under the Samsung Electronics wing in about 74 countries and over 290,000 employees, most of its shareholders are foreign investors.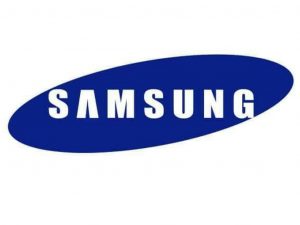 In 2019, the Samsung Electronics which is the second-largest technology company in the world had a market capitalization of about US$520.65 billion, making it the 12th largest tech company in the world as at the time. As at 2021, the company had a revenue of about ₩279.6 trillion which stood at US$214.2 billion (current exchange rate).
Recommended: Advantages and Disadvantages of a Written Constitution
9. Huawei: With headquarter in Shenzhen, Guangdong, China, the company designs, develops and sells high quality smart devices and products like communication equipment and consumer electronics.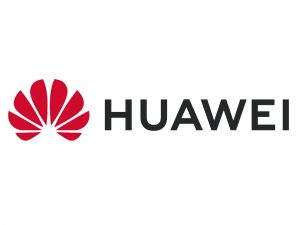 With about CN¥636.8 billion (US$99.9 billion) in revenue for the year 2021, the company is one of the biggest Tech companies in the world founded in September 1987.
Recommended: Hardest Bar Exams In The World
10. Sony: Another tech Giant in Asia. Sony Group Corporation is Japanese multinational conglomerate founded in 1946 by Masaru Ibuka and Akio Morita. The corporation is based in Kōnan, Minato, Tokyo, Japan and majors in the manufacturing of consumer electronics of high quality and standard. Their products and services are available worldwide.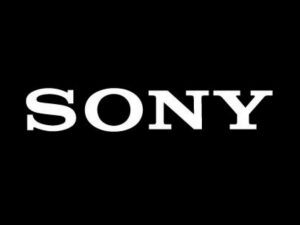 With an overwhelming revenue of about ¥8.999 trillion (US$81.38 billion) in 2021, the company is one of the most cash-rich Japanese company, as well as one of the biggest Tech companies in the world.
Recommended: Differences Between Jail And Prison
11. Tencent Holdings Ltd: Tencent is a world-leading Chinese public tech company which serves all regions worldwide. The company was founded on 11th November, 1998 by Pony Ma, Tony Zhang, Xu Chenye, Charles Chen and Zeng Liqing. It is headquartered in Tencent Binhai Mansion, Nanshan District, Shenzhen Guangdong, China. The company's products include: artificial intelligence, cloud computing, e-commerce, antivirus software, automation, search engine, mass media, social networking, web browser, instant messaging, video games, film production, music payment systems and online services.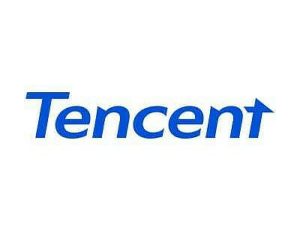 The company has about 14 operating subsidiaries, Based on investment, Tencent Holdings is the largest video game industry in the world, and based on revenue the company is one of the topmost grossing multimedia companies.
The company is an extremely wealthy one with large users-network. Tencent has lived up to its purpose of providing better life through innovations. The company is worth $385.48 billion, making it one of the most valuable companies in the world by market capitalization.
Also see: Advantages and Disadvantages of Federal System of Government
12. Cisco Systems: Cisco is a multinational tech company that is based in America. It is a public company founded by two computer scientists, Leonard Bosack and Sandy Lerner, on 10th December, 1984. The company is headquartered in San Jose, California, United States. Cisco company's products serve the worldwide.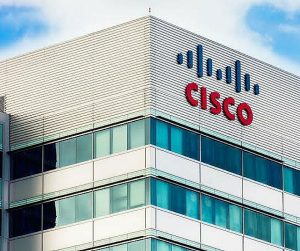 Its products include networking hardware and software telecommunications devices and other tech related services. Cisco was formerly the most valuable tech company in the world in 2000 until other competitors surpassed it, though it is still one of the topmost. The company amidst numerous top rankings has been ranked by Fortune, LinkedIn and Glassdoor as one of the best companies to work for.
In a succinct conclusion, the list is endless as there are other big tech companies around the world with quality consumer products and services. We have the likes of Tesla, intel and so many others. They are the Tech giants making like easy through technology.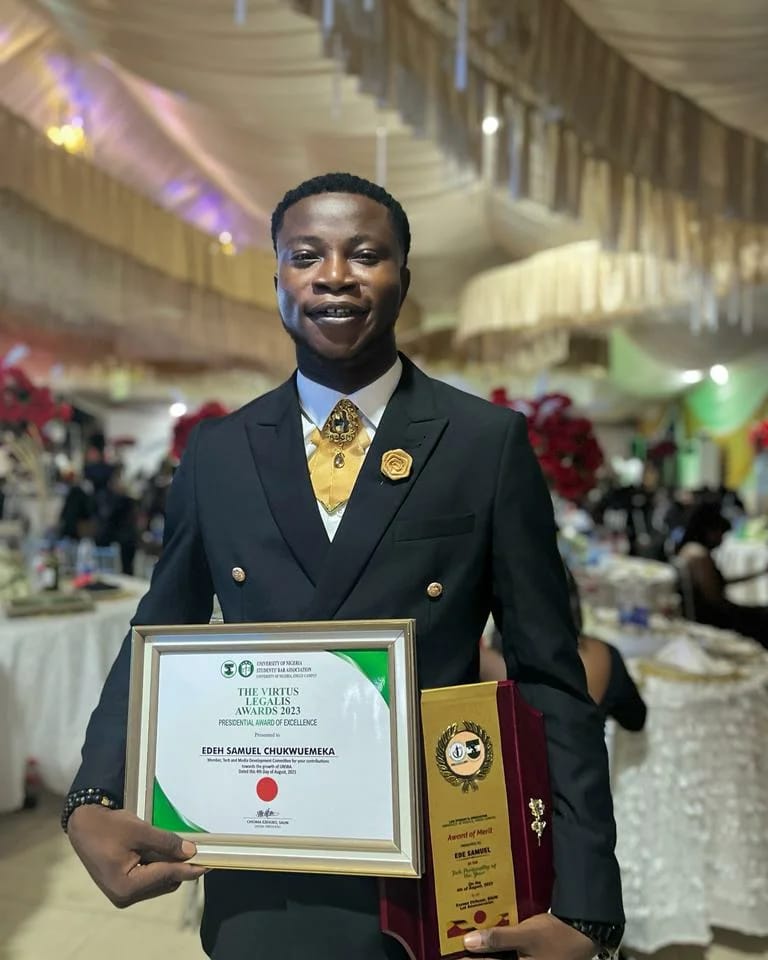 Edeh Samuel Chukwuemeka, ACMC, is a lawyer and a certified mediator/conciliator in Nigeria. He is also a developer with knowledge in various programming languages. Samuel is determined to leverage his skills in technology, SEO, and legal practice to revolutionize the legal profession worldwide by creating web and mobile applications that simplify legal research. Sam is also passionate about educating and providing valuable information to people.