Safest Cars In The World: Some of the world's safest automobiles are produced in the US. That is the result of stricter safety regulations, enhanced vehicle architecture, and rising demand for cutting-edge safety technology. However, not all vehicles, trucks, and SUVs are made equal, and some perform safer than others.
The ten new cars with the highest safety ratings are covered in this article. The number of collision-avoidance features a vehicle has as well as the results of crash tests conducted by reputable safety organizations like the National Highway Traffic Safety Administration (NHTSA) and Insurance Institute for Highway Safety (IIHS) are used to determine a vehicle's safety rating.
Recommended: Most Beautiful Cars in the World 2022
Top 10 Safest Cars In The World
These safest cars include;
1. 2022 Nissan Maxima: An elegant option in the segment of big cars is the 2022 Nissan Maxima. It boasts popular electronic features like Android Auto, Apple CarPlay, and navigation, and its interior has a luxury appearance and feel. The Maxima has comfortable front seats, but compared to other vehicles of its size, it lacks capacity in the back seats and trunk.
The Maxima offers a comprehensive list of safety features, including adaptive cruise control, automated emergency braking, and blind spot monitoring. Among this Nissan's safety features are surround-view parking cameras and lane keep assist. The 2022 Maxima received IIIHS' top recognition: Top Safety Pick+.
Performance varies greatly. Although the Maxima accelerates swiftly, premium gasoline is needed. Additionally, it provides less steering sensation than the majority of rivals.
2. 2022 Genesis G80: Even by the standards of premium midsize cars, the 2022 Genesis G80 is a posh vehicle. This is demonstrated by its upscale design, premium interior materials, and smooth ride. The cabin has plenty of space, and only the tallest passengers will need greater headroom.
The G80's user-friendly infotainment system boasts a touch screen that reaches a staggering 14.5 inches, and it is loaded with technological capabilities. The G80 has a ton of cutting-edge safety features, including ones that keep you in your lane and keep you a safe distance from the car in front of you. Safe exit help even guards against mishaps while opening doors. Additionally, the G80 has excellent safety and anticipated dependability ratings.
Also see: Fastest Motorcycles in the world
3. 2022 Toyota Camry: The midsize vehicle segment's all-time top sales is the 2022 Toyota Camry. It is equipped with user-friendly amenities, has a spacious interior, and is simple to drive. The trunk is quite tiny, and there is some annoying wind and road noise.
An outstanding assortment of safety features, like as adaptive cruise control, lane tracing assist, and lane keep assist, are included with the Camry. However, options exist for features like rear cross traffic warning and blind spot monitoring. The 2022 Camry was designated a Top Safety Pick+ by IIHS.
The 2022 Toyota Camry Hybrid, which has the same outstanding safety ratings, is an excellent option for those wishing to save money on petrol.
4. 2022 Mazda3: The 2022 Mazda3 is best suited for consumers who place a premium on performance, value, and safety. Thanks to its agile acceleration and jackrabbit handling, this vehicle is a blast to drive. Additionally, compared to many other automobiles in this slideshow, it gets higher gas mileage.
The Mazda3 offers excellent value for the money. Its luxurious interior belies its high price tag, and it has an astonishing array of driving aids. Lane departure warning, automated emergency braking, and driver attention monitoring are included on all models. However, in order to use popular smartphone services like Apple CarPlay and Android Auto, you must update. The Mazda3 was rated a Top Safety Pick+ by IIHS for 2022.
Both the sedan and hatchback versions of the Mazda3 feature a small rear seat.
Also see: Advantages and Disadvantages of Being an Entrepreneur
5. 2022 Honda Accord: The 2022 Honda Accord has more upmarket materials and an easy-to-use infotainment system than many of its competitors. This Honda was designated a 2022 Top Safety Pick+ by IIHS because it comes equipped with essential safety technologies including automated emergency braking.
The performance of the Accord is energetic, with its tight handling and rapid acceleration standing out. The 2022 Honda Accord Hybrid has the same excellent safety rating as the Accord and is a more fuel-efficient alternative. It would only take the average motorist around two years to make up the cost difference in fuel because its beginning price is $1,200 more.
6. 2022 Hyundai Ioniq: The Hyundai Ioniq has one of the lowest beginning costs of any model in the class of hybrid vehicles in 2022 and is offered as a hybrid or plug-in hybrid. Up to 58 mpg in the city and 60 mpg on the highway is also achieved by this vehicle, which is astoundingly efficient.
Desirable technological options like wifi Android Auto and Apple CarPlay come as standard on the Ioniq. Utilizing the infotainment system is simple. Automatic emergency braking, driver attentiveness alert, and other features are considered standard driver aids. The Ioniq's front seats are spacious, but there isn't much legroom in the rear. The Ioniq has a spacious cargo area because to its hatchback form.
Recommended: Most Corrupt Countries In Europe 2022
7. 2022 Volvo S90: Because of vehicles like the 2022 Volvo S90, Volvo has long maintained a reputation for automotive safety. It has almost all of the most popular safety features available today, such as lane keep assist and blind spot monitoring. The S90 has more on board than just safety measures. In addition to a Wi-Fi hot spot and wireless device charging, it has a broad number of technological features.
The S90's luxurious status is undeniable given its lavish cabin. Both rows provide enough of room for passengers, although the Volvo's trunk could use some additional room. The infotainment system needs some getting used to, if there is a criticism about the interior of this Volvo.
8. 2022 Lexus RC: If you're searching for a lavishly equipped luxury car with powerful engine options, a ton of standard equipment, and good safety and expected dependability ratings, the 2022 Lexus RC is an interesting option.
Every model has a comprehensive list of cutting-edge safety technologies, including as pedestrian recognition and lane departure warning, along with electronic amenities like Apple CarPlay, Android Auto, and Amazon Alexa.
The RC's back seats are substantially less roomy than those of the other vehicles on this list because it is a coupe. Many buyers of coupes believe that the trade-off for fast handling is worthwhile, but the RC lacks even that. Numerous models in the premium compact car class feature superior infotainment systems, cheaper base costs, sharper cornering agility, and higher fuel efficiency ratings.
Also see: Most Beautiful Beaches In The World (With Pictures)
9. 2022 Acura TLX: One of the most affordable premium midsize cars in the 2022 Acura TLX's pricing range. The inside of this Acura is classy and appropriate of a premium emblem despite its affordable price. Its infotainment system has a touchpad controller and a 10.2-inch touchscreen. Although normal Apple CarPlay and Android Auto make things a little bit simpler to utilize, this could be scary for some people.
A good selection of driver assistance systems, like as traffic sign recognition and forward collision warning, are also standard on the TLX. However, the lack of adult-friendly back seats in the TLX is a deal-breaker for some buyers. The TLX successfully strikes a balance between riding comfort and handling responsiveness. It doesn't put too much of an emphasis on either, leading to balanced driving behavior.
10. 2022 Subaru Legacy: Few vehicles in the midsize car market can match the low starting price of the 2022 Subaru Legacy, which is a critical consideration for many buyers. But just because the Legacy is expensive doesn't mean it comes with less features. It has all-wheel drive as standard, which is something you have to pay extra for in almost every rival.
The Legacy has a touch-screen infotainment system with Apple CarPlay and Android Auto as standard equipment, much like almost every other car on our list. It has many well-known safety features and has been awarded the IIHS Top Safety Pick+ label. Power-wise, the basic engine is barely enough. The Legacy has substantially greater passing power on the highway thanks to the optional turbocharged engine.
Recommended: The Principles Of Natural Justice (Explained)
Conclusion
When thinking about your next automobile leasing, safety is among the most crucial factors. In the case of an accident, safe automobiles ensure that you and any passengers will be properly protected, as well as pose less of a hazard to other road users.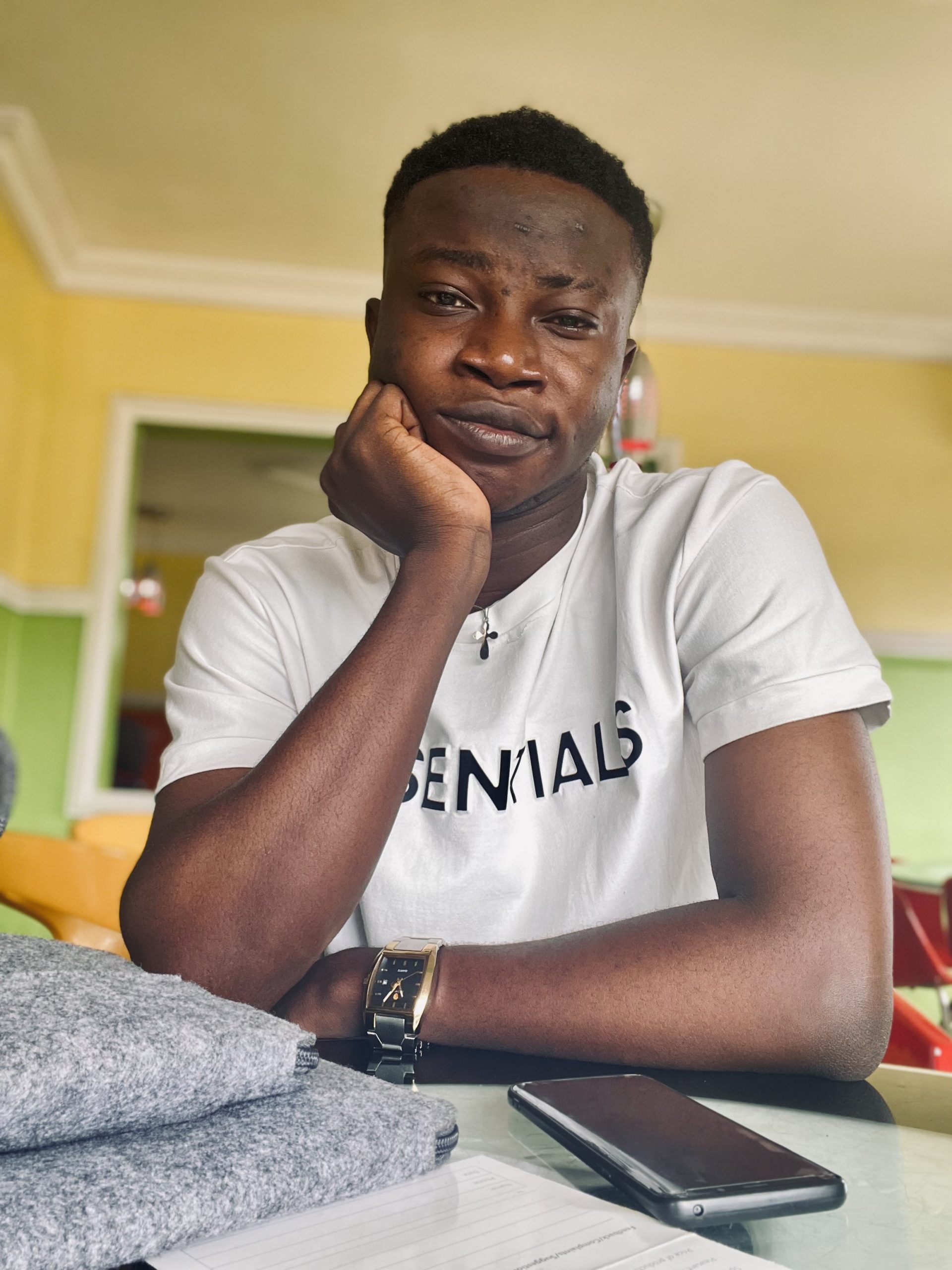 Edeh Samuel Chukwuemeka ACMC, is a Law Student and a Certified Mediator/Conciliator in Nigeria. He is also a Developer with knowledge in HTML, CSS, JS, PHP and React Native. Samuel is bent on changing the legal profession by building Web and Mobile Apps that will make legal research a lot easier.