Highest-Paying Jobs In Dubai: Dubai is a city that is well-known for its high-paying occupations and its lavish way of living. It has one of the world's economies that is expanding at one of the highest rates, and its commercial and tourist sectors are both prospering.
Dubai is home to the headquarters of a large number of international corporations, which has resulted in the creation of a large number of work opportunities across a variety of industries. Given the circumstances, it is prudent to investigate the possibility of obtaining one of the highest-paying jobs in Dubai.
Recommended:  Important Skills That Will Be Relevant in The Future
Top 10 Most Lucrative And Highest-Paying Jobs in Dubai
1. Human resource management: Managers of human resources are accountable for supervising the management of all of an organization's human capital.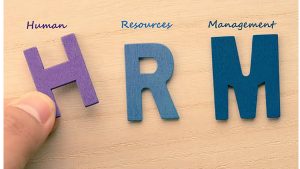 Typically, they are in responsible of handling labour relations, as well as the recruiting and training of employees, as well as remuneration and benefits, as well as oversight of safety procedures. But, depending on the organisation you work for, as a professional in Dubai, you may be able to make anywhere from AED 7,000 to AED 35,000 per month.
The average income for a human resource manager in Dubai is 17,000 AED per month. The responsibilities of a human resource manager include the following: the recruitment, hiring, and training of staff; the oversight of benefit programmes; the management of employee performance reviews; the resolution of disputes between management and employees; and the development of compensation strategies to attract the most talented individuals in the industry. Because there are so many prospects for professional development in the field of human resources management, one of the top paying careers in Dubai is that of a human resources manager.
In addition to this, they are in charge of managing the personnel of the firm, which are the most precious asset the business possesses. It is, without a doubt, one of the careers in Dubai that offers the greatest compensation.
See Also: Hardest Jobs In The World
2. Marketing Director: The company's director of marketing intends to cultivate the company's brand and position the company's goods so that they create benefit. Because of the great demand for people with their skill set, the position of Marketing Director is also the profession that pays the most in Dubai. They will be accountable for developing a strategic marketing plan that will provide the company an advantage over its competitors. They take advantage of their superior knowledge, competence, and creativity in order to draw clients closer to the products or services offered by the firm.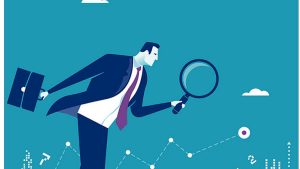 The Typical Annual Wage – A marketing director in Dubai can expect to earn a monthly salary of around 45,000 AED on average. Depending on experience and education level, the monthly compensation of a marketing director in Dubai might range anywhere from AED 17,500 to AED 76,000. A Marketing Director's responsibilities include the following: formulating marketing strategies to promote a company's brand, image, and product offerings; researching market trends and competitors; evaluating the effectiveness of marketing campaigns; developing and implementing plans for customer acquisition and retention; evaluating the effectiveness of marketing campaigns. Both an academic degree and a significant amount of relevant job experience are desirable qualifications to have for a position like this one.
3. Investment Bankers: Investment banking and bankers are regarded to be one of the most sought after professions in Dubai as a result of the status of the economy in the country, which encourages private investments.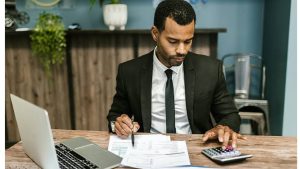 Investment bankers are financial experts that assist businesses in growing their capital by making investments on their clients' behalf. In addition to this, they provide customers financial advice and serve as intermediaries in the process of selling business assets. The monthly compensation for investment bankers in Dubai is typically around 45,000 AED on average. The requirements for the position of an investment Bankers have a variety of responsibilities, the scope of which is largely determined by the size of the organisation they serve, but in general, an investment banker is responsible for evaluating business assets that are up for sale, Assessing the financial health of businesses who are interested in borrowing money and negotiating with customers over the appropriate interest rate to be charged on loans, Doing research on and examination of the market circumstances, Providing customers with guidance on all aspects of financial planning and investing strategies.
They are accountable for ensuring that the investments of their customers are secure, and in the event that something goes wrong, their customers stand to lose a significant amount of money. The highest pay goes to investment bankers since they are the ones who take on the most substantial risks and liabilities.
See Also: Most Powerful Passports In The World 2023
4. Lawyers: The legal profession is known to be one of the top paid careers in Dubai. Lawyers can be found working at legal firms, enterprises, and industries around Dubai. They offer assistance to their customers in a variety of legal areas, including contracts, copyrights, trademarks, and patents. In Dubai, a solicitor can expect to make an average monthly pay of 45,000 AED. The work of a solicitor is considered to be quite respectable and professional, and the average monthly salary for a legal practitioner in Dubai is from around 43,000 to 47,000 AED.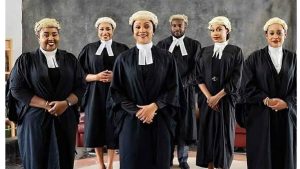 Due to the significant need for legal counsel in Dubai, the legal profession is consistently ranked among the highest-paying jobs in the emirate. In order to assist with various legal concerns, every organisation and business has to have access to attorneys.
To become a legal practitioner in Dubai, you need to meet certain requirements, such as being a citizen of the country or holding a licence that allows you to practise law in the country as a foreigner, being at least 20 years old or older, having a degree in law from an institution that is recognised, passing written and oral exams given by the Dubai Legal Council, and having a good reputation and character.
5. Surgeon: In Dubai, doctors make a lot of money. In Dubai, jobs in the medical field are considered to pay well (most especially, surgeons). A general practitioner in Dubai makes an average of AED 35,000 per month.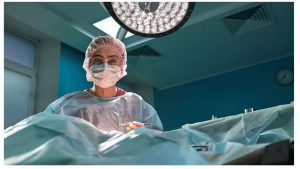 The salaries of doctors and surgeons in Dubai depend on what they specialise in, but surgeons make between AED 10,000 and AED 82,000 per month on average. A doctor or surgeon's job is to diagnose and treat illnesses, give medical advice, write prescriptions for medicines, and perform surgery. In Dubai, doctors and surgeons get paid a lot because their services are in high demand and the health care facilities are good. In the UAE, there aren't enough qualified doctors, so hospitals and clinics are willing to pay more to get better health care.
Some of the most important things you need to do to become a doctor in Dubai are getting a degree from a recognised university, getting an Emirati System licence, which requires passing written and oral exams set by the DHA, and having a valid board examination certificate from a country that meets the requirements.
6. Civil Engineer: Cities like Dubai, where huge construction projects are going on, need a lot of engineers. In Dubai, there is a lot of demand for construction engineers, civil engineers, mechanical engineers, and electrical engineers. In Dubai, an engineer makes an average of AED 20,000 per month.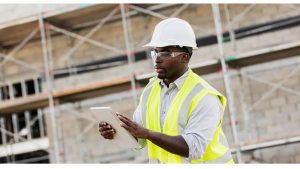 A civil engineer's job is to design, plan, build, and maintain infrastructure projects that improve people's quality of life while keeping the public safe and protecting the environment. Because Dubai is growing and building so quickly, engineering is the best paying job there. In the UAE, there is always a lack of qualified engineers, so employers are willing to pay more to make up for the lack of workers.
Recommended: A Day In the Life of a Doctor
7. Landscape Designer: Professional landscape designers are responsible for the creation of outdoor areas that are not only aesthetically pleasing but also environmentally friendly. They collaborate with customers to establish ideas and designs for a variety of outdoor settings, including gardens, parks, residential properties, public spaces, and other public places.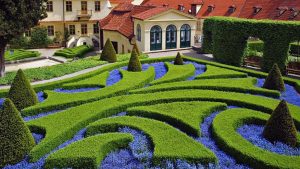 This is an extremely profitable career in Dubai, which is known for its excellent tourist and entertainment opportunities. The designer investigates the site's physical characteristics, such as its terrain, temperature, soil type, microclimate conditions, and climate overall, as well as any other important aspects that may influence the design possibilities and the development of plants. These kinds of designers are in high demand, and we will compensate them accordingly.
8. Mechanical Engineer: If you want to be successful as a mechanical engineer, you need be knowledgeable in a variety of disciplines, including thermodynamics, mechanics, and materials science.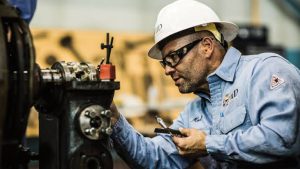 In order to keep up with the state of things in the current world, you probably likely have expertise dealing with a variety of production processes and technologies, such as CNC machining, injection moulding, or 3D printing. Because of this, it is considered to be one of the most profitable careers in Dubai, a city in which technology has taken the lead in the majority of industries, particularly the automotive industry.
If you have a degree in mechanical engineering, you have a good chance of finding work with large firms, such as oil companies, car industries, manufacturing industries, and other similar businesses.
See Also: Most Dangerous Hacking Groups
9. Aircraft Pilot: Almost 45,000 people are employed by Emirates Airline, which is Dubai's flag carrier and a subsidiary of Emirates Group. It is widely renowned for recruiting pilots from a variety of nations throughout the world. In Dubai, a pilot may expect an average monthly pay of 25,000 Emirati Dirhams (AED).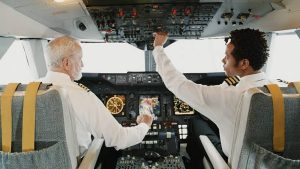 While Emirates is consistently ranked as one of the best airlines in the world, there is a significant shortage of pilots in the UAE.
Being a pilot is consistently ranked as the highest paying job in the United States. An candidate must be able to demonstrate that they have earned a degree in Science and Technology as well as Aviation from a reputed university in order to be considered for employment. In addition to this, he needs to demonstrate that he has logged at least 1,500 hours in the air. This is due to the fact that the career in question is not one that should be approached with less caution or any kind of ineptitude.
10. Software Engineer: As a software engineer, your job is to create and improve software programmes.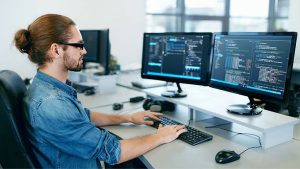 Collaborating with other team members, testing and debugging software, evaluating user needs to generate requirements, and producing code are all aspects of your job. It is expected that a software engineer will be fluent in at least one programming language.
Due to the increasing importance of software in practically every sector, software engineering is one of Dubai's highest-paying professions. You may expect to make around Dh 35,000 per month working as a software developer in Dubai.
Recommended: Countries With The Best Education System In The World 2023
Conclusion
In conclusion, due to its high standard of living and lack of income tax, Dubai is a popular destination for skilled workers. Jobs in the fields of finance, healthcare, engineering, IT, and management tend to pay the best in Dubai. Wages are determined by factors such as education, experience, and the nature of the position being filled.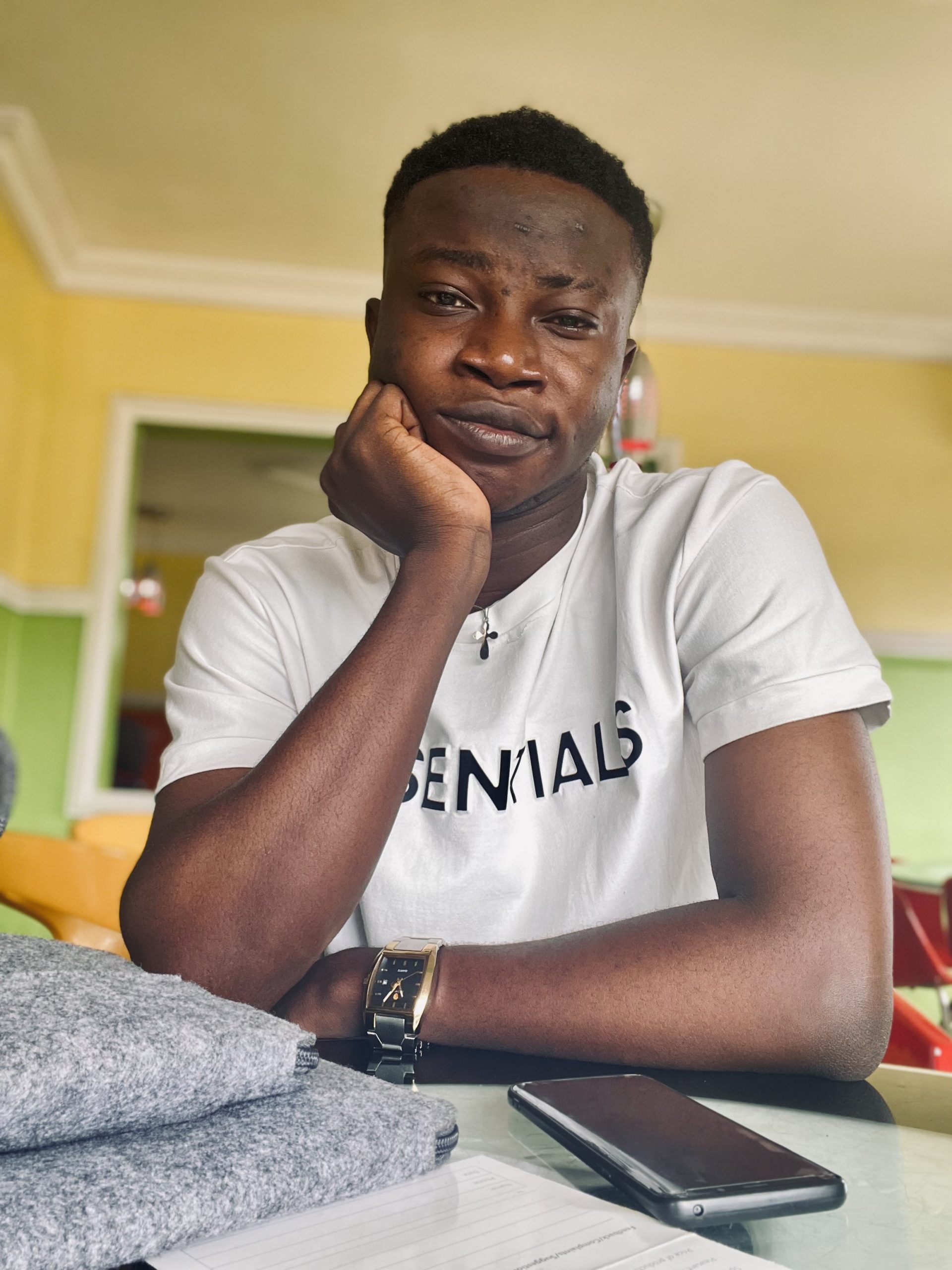 Edeh Samuel Chukwuemeka ACMC, is a Law Student and a Certified Mediator/Conciliator in Nigeria. He is also a Developer with knowledge in HTML, CSS, JS, PHP and React Native. Samuel is bent on changing the legal profession by building Web and Mobile Apps that will make legal research a lot easier.