Salary of South African lawyers 2024: The Legal Profession is undoubtedly a noble and well respected profession in every part of the world. According to the Law Society of South Africa, there are over 27,500 practicing attorney's in South Africa. These Attorney's contribute positively to the Society by providing Legal Solutions to the Legal problems of Individuals, groups, organization, and Government. Hence, making Lawyers in high demand in South Africa.
This Article examines the Legal Profession in South Africa and the Salary of Lawyers therein. I encourage every young lawyer and law student in the country to carefully go through this article in order to understand the salary structure of south african lawyers currently (2023).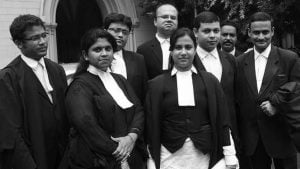 Also see: Salary of lawyers in Nigeria 2023
The Legal Profession in South Africa
The Legal Profession in South Africa includes both the Practice of Law and Professional Legal Education. The Practicing Legal Profession in South Africa is divided into two branches: Attorney and Advocates.
Attorney: An Attorney is the legal Professional who offers Legal advice. They handle a large variety of affairs for Industries, Business, Associations, and Corporation.
Advocate: An Advocate is a Legal Professional having expertise in specific areas of Law, and in representing Clients in Court.
The Legal Profession in South Africa is regulated by the following statutory provisions: The Attorney Act 1979, The Admission of Advocates Act 1964, The Uniform Rules for the Attorney's Profession, and the Rules of Conduct for Advocates.
Recommended: Meaning and Functions of the three Arms of government explained
Salary of South African Lawyers in 2024
The Salary of a Legal Professional in South Africa varies depending on your Level of experience as a Lawyer, as in the following cases: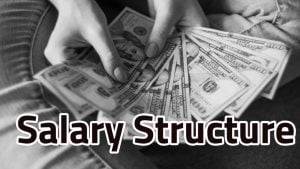 Junior Attorney
A Junior Attorney is an Entry level Lawyer, most especially one who was recently called to the bar in South Africa or has 2-6 years Professional experience.
A Junior Attorney in South Africa usually earns an average Salary of R 15,922 per month.
Senior Attorney
A Senior Attorney is higher in level than a Junior Attorney, having 4- 10 years of Professional experience. Hence, their Salary is usually higher with an estimated Average Salary of R 30,000 per month.
Associate
Associates in a Law firm are usually committed to Supervising and developing Junior Lawyers. They also work closely with the Partners and other Associates to deliver exceptional legal services to clients. They usually earn an average Salary of R 300,000 per year, divisible into a Monthly Salary.
General Counsel
A General Counsel is the main Attorney and Primary Source of Legal advice in a Law firm. They are involved in handling Legal issues for every department in the Law firm.
General Counsel usually earns an Average Salary of R 730,000 per year.
Partner
A Partner is a Lawyer who is a Joint Owner and Operator of the Law firm. They could either be Equity and Non-Equity Partners.
Equity Partners have an Ownership in the firm. Hence, they share the profits of the Firm. Non-Equity Partners on the other hand are Partners generally paid a Fixed annual Salary.
Most Partners in South Africa are Non-Equity Partners, and they usually earn an average salary of R 1,000,000 or more depending on the productivity of the Law firm.
Managing Partner/Partners
Managing Partners Sit at the top of the hierarchy of the Law firm. They assume management responsibilities of the firm in addition to maintaining a Full time Law practice in the Firm.
A Managing Partner usually earns over R 1,200,000 per annum depending on the type, structure, and Profits of the Law firm.
Also see: Salary of lawyers in the United States of America
Qualification of A Legal Professional In South Africa
To attain the status of a Legal Professional and qualify to practice in South Africa, you must undergo your LLB program in an Institution in South Africa, unless you have already completed an LLB from an Institution in a Country approved by South Africa.
In the latter case, you will go to the South Africa Law School for assessment of your Law degree towards attaining a South African one. In the former case, upon completing your LLB program in a licensed University in South Africa, you are required to apply for a Position of Service under the Articles of Clerkship. After which you can take the Attorney's Admission Examination which is a Competency based Examination which must be taken before becoming a Legal Professional in South Africa.
Additionally, there are various statutory requirements that must be fulfilled to become a Legal Professional. These includes: Establishing your Moral Fitness to become an Attorney, undergoing Court Attachment, Attending practical Legal training Course, and being Interviewed and screened by a Senior member of the Law society.
Upon the fulfillment of all these requirements, you will be Called to the Bar and be Qualified to practice as a Legal Professional in South Africa.
Recommended: Countries Where Teachers Are Paid the Most
Factors That Determine The Salary Of Lawyers In South Africa
1. Experience: In the legal profession, experience is a major factor in determining earning potential, just like it is in many other professions. A person's salary often increases with the number of years they have been a professional lawyer. People learn new skills, improve their efficiency, and take on increasingly challenging activities as they have more experience. Employees could anticipate an average yearly wage raise of around 3%, according to Payscale. This amount might go more if they get more experience.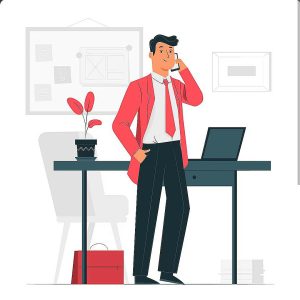 The value of solicitors to customers and legal companies increases with experience and skill, which may lead to increased pay. While senior attorneys with a significant track record and reputation may begin with a high salary, junior attorneys with less experience may start with less.
2. Company size and reputation: A Lawyer's salary is also influenced by the size of the firm in South Africa. Larger companies can provide more generous compensation packages because they have the capacity to handle complicated cases involving multinational organizations; smaller firms may not be able to match these figures.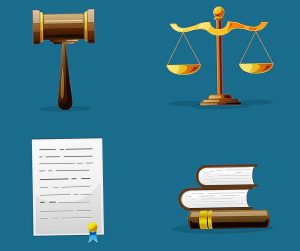 Attorney pay tends to be higher for large, prestigious legal firms with a solid clientele and a track record of handling high-profile cases. Due to their agility and ability to turn a profit fast, these big businesses can pay higher salaries. Prospective employees should understand that experience at companies of this size may be helpful, and they frequently provide greater prospects for career progression. These businesses could spend on solicitors, and they have good HR policies.
Recommended: Best Countries To Migrate/Relocate To From Nigeria
3. Geographical location: Lawyer wages are affected by the standard of living of a particular location. A lawyer's salary in South Africa may be determined by where he or she works and resides.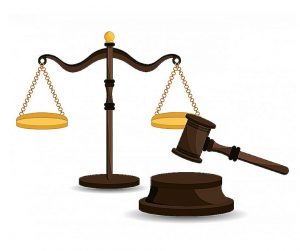 One's prospective income may vary depending on the location in which one practices law. In South Africa, urban cities like Johannesburg, Cape Town, and Pretoria usually have higher costs of living and pay their attorneys more than smaller towns or rural regions do.
The mismatch arises from the variations in the expenses of living, the need for legal services, and the intricacy of activities linked with metropolitan settings. Major cities typically have a larger clientele and a greater need for legal services. These customer bases and increased demand for legal services in major cities might result in higher fees and more profitable prospects for attorneys practicing law.
Recommended: Top law firms in the world 2023
Conclusively, it is instructive to note that this above Salary structure is not inclusive of Lawyers who are involved in Freelance legal services or working on their own. Lawyers in that instance earn based on their Work, Clients, and Service rendered. In the Light of the Salary structure this Article concerned itself with, the Average Salary stated therein is not inclusive of Profits, Bonuses, Court Appearance Fee, and other remuneration a Lawyer in South Africa may enjoy.
Furthermore, the definite Salary of Lawyers in these aforementioned level at a firm totally depends on the Law firm in which such a Professional is working. For instance, a Large Law firm will pay Lawyers in those aforementioned capacities identical Salary stated here or even way more, whereas Small firms or organizations may pay considerably lower.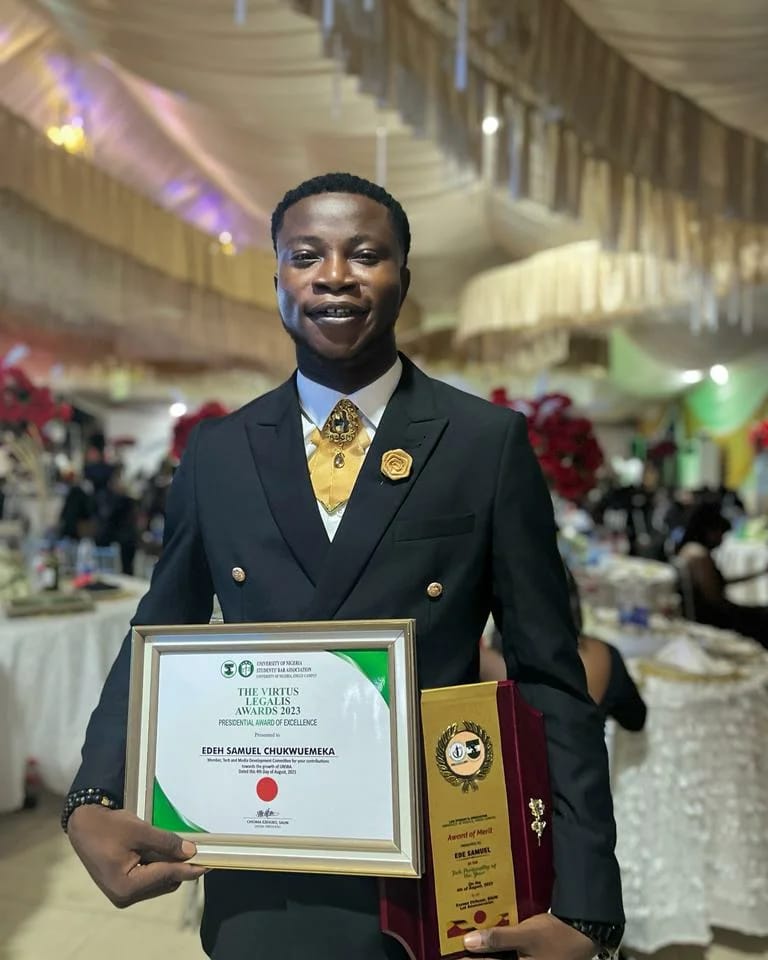 Edeh Samuel Chukwuemeka, ACMC, is a lawyer and a certified mediator/conciliator in Nigeria. He is also a developer with knowledge in various programming languages. Samuel is determined to leverage his skills in technology, SEO, and legal practice to revolutionize the legal profession worldwide by creating web and mobile applications that simplify legal research. Sam is also passionate about educating and providing valuable information to people.