Apple Watch vs Samsung Watch: Which Is Better? Are you planning to buy a new smartwatch? Do you want to know how the freshly released Samsung Watch and Apple Watch compare? The two most well-known companies when it comes to making distinctive smartwatches are Apple and Samsung. If you're in the market for a smartwatch, the Samsung Watch and Apple Watch Series 8 should be at the top of your list. The most recent smartwatches from these two manufacturers allow you to control notifications, listen to music, monitor your workouts, and more by simply syncing with your smartphone.
Even if comparing the features of the two smartwatch companies is great, most people will pick the one that is compatible with their existing mobile device. Particularly considering that the most recent Apple Watches function better with iPhones while Galaxy Watches work better with Android phones.
If you're interested in learning more about how the Apple Watch and Samsung Watch compare, keep reading.
See also: Advantages And Disadvantages Of Autocracy
Apple Watch vs Samsung Watch: Which Is Better?
1. Battery Life: Many smartwatches lack a strong battery life, but the Galaxy Watch 5 aims to change that. A 410mAh battery powers the 44mm-wide Galaxy Watch 5, while a 284mAh battery powers the 40mm-wide version. The Watch 5 series, according to Samsung, has a battery life of up to 50 hours, which is 10 hours longer than the Watch 4's. The 309mAh battery on Apple's Series 7 only lasts 18 hours on a single charge. The Samsung benefits greatly from this.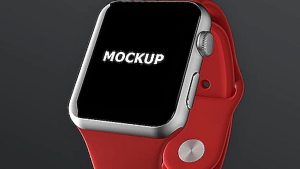 The Watch 5 should have enough battery life to track your sleep for eight hours after being plugged into its charger for only eight minutes before bed, according to Samsung, who also claims that. Since Apple promises the exact same battery performance for the Series 7, it is clear that Apple served as inspiration for this functionality. The Watch 5's entire charging time is yet unknown, although Samsung claims 30 minutes of charging would increase the battery capacity by 45%. In contrast, it takes the Series 7 just 45 minutes to reach from zero to 80 percent.
You might be interested in the Watch 5 Pro if battery life is your top priority. Particularly for mountain cyclists, runners, hikers, and other outdoor enthusiasts, Samsung's more robust model was created. A bigger 590mAh battery inside the Watch 5 Pro is rated to last up to 80 hours on a single charge or 20 hours with GPS turned on. Such a long smartwatch lifespan is impressive.
2. Durability: Similar to their predecessors, both of Samsung's new smartwatches have 5ATM and IP68 certifications, which indicate that they are resistant to sand, mud, and dust and waterproof for 10 minutes at a depth of 164 feet. A WR50 certification for water resistance to 164 feet is also present in the Apple Watch 7. Furthermore, it is completely dustproof and has IP6X certification.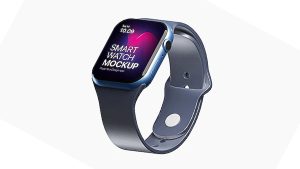 On their most recent wearables, both firms have praised the glass's durability. The Watch 5 is the first wristwatch from Samsung to include a sapphire crystal glass display, which, according to the manufacturer, makes it 60% more resistant to scratches than the Watch 4.
According to Apple, the Series 7's front crystal is more resistant to cracking than any of its predecessors, making it more difficult to break the screen. Ion-X glass on the Series 7 is more than 50% thicker at its highest point than on the Series 6. Additionally, Apple added a flat base to the crystal on its design, which aids to boost durability.
The Watch 5 Pro from Samsung has a tougher titanium body (as opposed to the Watch 5's aluminum shell) and a "even more durable sapphire crystal glass display" for better scratch resistance, the company claims. The Series 7 from Apple is available in titanium, stainless steel, or aluminum.
3. Health Monitoring and Temperature: The inclusion of an infrared temperature sensor for detecting skin temperature is the largest feature enhancement to the Galaxy Watch 5. The Fitbit Charge 5, Oura Ring Generation 3, and Whoop 4.0 are just a few examples of wearables that currently detect skin temperature fluctuations, a statistic that shows whether your body temperature is rising or falling relative to your baseline. Although the new Apple Watch, which is anticipated this autumn, is said to include a body temperature sensor, the Series 7 wristwatch from Apple does not include this capability.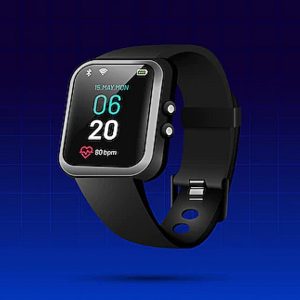 Regarding additional health features, Samsung said it changed the Watch 5 series' rear glass's curve to increase the BioActive Sensor's contact surface area. This modification offers more precise readings of electrocardiogram (ECG), body composition, and blood oxygen saturation (SpO2). The Series 7 properly monitors your SpO2 and even offers ECG readings, but unlike Samsung's watches, it is unable to measure body fat or other metrics related to body composition.
Another area where Samsung has an advantage over Apple is sleep tracking. When coupled with a compatible smartphone, the Watch 5 family can track snoring much like the wearable from the previous generation, although the Series 7 is unable to do so.
Recommended: Types of Electoral System (With Advantages & Disadvantages)
4. Price and Design: The Watch 5 has a circular casing, but the Series 7 has a rectangular one, making this the most striking visual distinction between Samsung and Apple's wearables on the design front. Even while a round cover is undoubtedly more visually beautiful, some people favor Apple's rectangular shape for viewing text on the screen.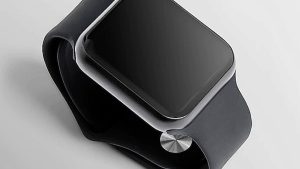 A tactile rotating bezel, a feature included on many Samsung smartwatches, including last year's Watch 4 Classic, enables for easy navigation across the user interface. Putting debates over case form aside, aficionados of Samsung's smartwatches may be disappointed to learn that both new models omit this function. Instead, the digital bezel on both the Watch 5 and Watch 5 Pro screens doesn't really rotate. You may still navigate, though, by merely gliding your finger down the screen's border. In contrast, the right side of every Apple Watch model has a Digital Crown that can be physically rotated in order to magnify, scroll, or otherwise modify the content on the screen.
The starting pricing for the Bluetooth/Wi-Fi variant of the Samsung Watch 5 is $279.99, while the price for the LTE model is $329.99. Starting at $449.99 for Bluetooth/Wi-Fi and $499.99 for LTE, the Watch 5 Pro is available. According to Samsung, people who like a rotating bezel may still purchase the Watch 4 Classic from last year. The base price of the Apple Watch 7 is $399 for GPS-only models and $499 for those with cellular connection. The Series 3 is still on sale for $199, making it a more cost-effective alternative to the Apple Watch SE, which starts at $279.
Recommended: Functions and Duties of the Nigerian Police Force
Conclusion: The Apple Watch 8 has a ton of amazing capabilities and makes a great second screen for iPhone owners. The Samsung Galaxy Watch 5 is a more significant advancement than its predecessors thanks to a superior Wear OS-based operating system and better battery life.
Both watches provide dependable fitness functions and decent performance. The Apple Watch 8 has a more premium design, but it will cost you a little more money. The pros and drawbacks are very comparable when weighed against one another.
Despite the fact that it may seem apparent, if you already possess an iPhone, the Apple Watch 8 is a good alternative for a wristwatch. For owners of Samsung phones, the Galaxy Watch 5 is the ideal choice as well.