Apparently, it is difficult to believe that there have been a time, in the history of Nigeria, when a good president was given the mantle of leadership. Well, that is not exactly what this article seeks to discuss because that would be an illusion. Nigeria has been a country ruled by evil people as president and governors. But even at that, there are some of them that, to a very extent, tried to make sure that country moves forward. These ones were the best presidents in Nigeria ever.
In this article, we would be pointing out some of the best 7 presidents Nigeria has had ever since the inception of the country. It is also important to note that this article does not refer to any leader as a good or a bad one. In fact, the ranking made here is based on an opinion poll conducted by several online News media and forums.
Without wasting much time, lets quickly see the best leaders in the history of Nigeria and their achievements.
Also read: Names of Nigerian Presidents From 1960 till Date
Best Presidents in Nigeria's History
Below are the best presidents in the history of Nigeria:
1. President Olusegun Obasanjo (from 1976 – 1979 / 1999 – 2007)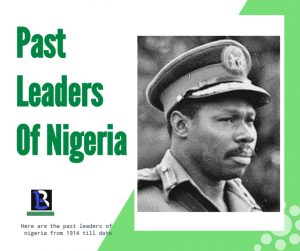 President Olusegun Obasanjo was born on the 5th of March 1937 in Abeokuta, Ogun State, Nigeria. He is undoubtedly the best president in the history of Nigeria. This has been corroborated in several online media and opinion polls on this topic. Olusegun Obasanjo was not just a president but a military head of state. He ruled the country as a General from (1976 – 1979). During this regime, Nigerians saw little light of good leadership in the country. This was due to the incessant reforms, developments and effective governance.
Usually, Obasanjo is credited for bringing peace, security and unity to the country during his regime. As a military general, Obasanjo shocked the whole country when he setup a constitutional drafting committee to hand over government to a civilian leader. This showed how much he believes in democracy.
In addition to this, Obasanjo established many agencies in the country to fight corruption. Take for example, it was during his tenure that agencies like the Economic and Financial Crimes Commission (EFCC) and the Independent Corrupt Practices Commission (ICPC) was created.
Obasanjo stabilize democracy in Nigeria. He also increased the foreign reserves of Nigeria by about 50% ($2 billion – $43 billion) before he left office in 2007.
I recommend you watch the video below for more information about the regime of Olusegun Obasanjo:
2. President Umaru Musa Yar'Adua (from 2007 – 2010)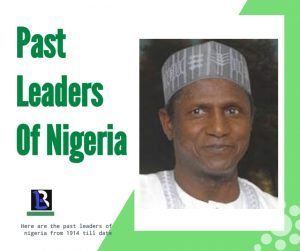 In a poll conducted by theCable (participated by over 2 thousand Nigerians), it was shown that President Umaru Musa Yar'Adua was the next in the list of best President in Nigeria. He was born in Kastina by the former governor of Lagos State during the first republic of Nigeria.
Umaru Musa Yar'Adua was one of the president that had Nigerians in mind during his leadership. The 7-Point agenda was his most important policy framework. He also initiated amnesty program for Niger Delta Militants.
Unfortunately, President Umaru Musa Yar'Adua didn't last very long to achieve more for the country. He died in 2010 and was replaced by his deputy, Goodluck Ebele Jonathan who continued to accomplish more for the country.
3. President Goodluck Ebele Jonathan (From 2010 – 2015)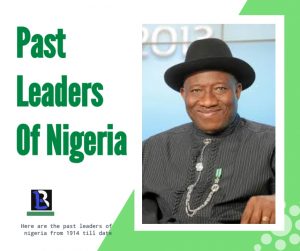 Goodluck Ebele Jonathan was born in 1957 at Bayelsa State, Nigeria. His family was poor but he managed to study and completed his education till the University level.
President Goodluck Ebele Jonathan is obviously among the best things that ever happened to Nigeria. In my opinion, he would have been the best president in the history Nigeria if not for is ineffectiveness in handling the Boko Haram crisis. This was the biggest challenge of his regime.
That notwithstanding, Goodluck's regime was able to tackle and manage the Ebola crisis in the country properly. He also brought the railway sector of the country into live.
Even till today, President Goodluck Ebele Jonathan is referred to as a good and peaceful leader. He never tempered with election results. He also tried to unify the country by bringing development to every region of the country. Nonetheless, many Nigerians argue that he was to goo to handle a country like this one.
4. General Muhammadu Buhari (From 1983 to 1985 / 2015 – Present)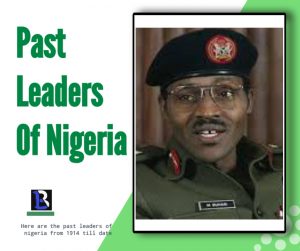 Another leader which I must not forget to also mention is General Muhammadu Buhari. Surprisingly, he is among the best Nigeria has ever had based on many reports and opinion polls too.
Muhammadu Buhari was born on the 17th of December, 1942 in Daura, Katsina State. His father, Hardo Adamu, was a chief and well known personality in the Fulani Community.
Buhari former for Nigeria during the Nigerian civil war. During his leadership as a general in 1983 to 1985, he was known as a straight forward totalitarian who did everything to make sure that corruption and indiscipline are reduced to the minimal level in the country.
As a president, he is currently in power so it will be very unfair to make conclusions about his achievements in this article. Nonetheless, so far President Muhammadu Buhari has brought several reforms including the National Economic Recovery and Growth Plan (ERGP) which was put in place to help economic recovery in the country.
5. General Murtala Rufai Ramat Mohammed (From 1983 to 1985)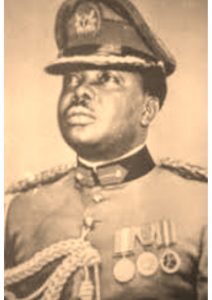 Murtala Rufai Ramat Mohammed was born on the 8th day of November, 1938. Apparently, he was a military leader but he would have been one of the good things that happened in Nigeria if not for his death.
In fact, many people argue that it was because of the good dreams he had for Nigeria, that made his opponents to kill him just 200 days after he assumed office.
He is often regarded a hero and his 200 days in office were the best in the history of Nigeria. During his regime, he started plans to move the capital territory to Abuja. He also made several foreign policy to promote growth and development in the country. Lastly, he created seven more states after Yakubu Gowon.
RECOMMENDED: Features of the 1999 constitution of Nigeria
6. General Ibrahim Babangida (from 1985 – 1993)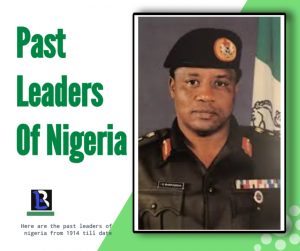 Ibrahim Babangida was born on the 17th of August 1941 in Minna Niger state, Nigeria. He was a military leader and one of the best presidents in the history of Nigeria. Personally, I was expecting Babangida to top this list, but like I said before, this is based on popular opinion on this topic.
During General Ibrahim Babangida's regime, Nigeria also saw light of what good leadership looks like. Babangida truly had citizens at heart and that is the reason behind the massive growth and development in the country during his regime.
Amongst other things, Babangida introduced what was known as the "Structural Adjustment Program". Basically, this was with the aim of promoting the agricultural sector and also encouraging exportation of Nigeria's own product to other countries.
Babangida also introduced the Federal Road Safety Corps (FRSC) which we know today. Also, the National Drug Law Enforcement Agency (NDLEA) was established. Another wonderful thing about his regime is that, unlike what we have today, these agencies were very effective.
7. General Yakubu Gowon (From 1966 – 1975)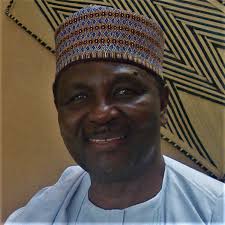 The next in our list of the best President/Leader in the history of Nigeria was General Yakubu Gowon who ruled Nigeria from 1966 – 1975. This has been corroborated by several polls we conducted on this topic.
Gowon was born on the 19th of October, 1934 in Kanke, plateau state, Nigeria. He is none for leading Nigeria during the Civil War which started in 1967
Aside from the killings and war which were the downsides of Gowon's regime, he also accomplished a lot before leaving office. Take for example, Gowon created 12 out of the 36 states in Nigeria today. He is responsible for establishing the National Youth Service Corps program, which is enjoyed by many Nigerians. Lastly, General Yakubu Gowon created the first National Development Plan for Nigeria immediately after the Civil War.
Also read: 4 Basic Ways to become a citizen of Nigeria
Conclusion on the list of best President in Nigeria ever
So far, we have pointed out and discussed the regime of some of the good leaders Nigeria ever had based on public polls and opinions of Nigerians. In my opinion, of course, Olusegun Obasanjo is the best thing that ever happened to Nigeria. Mind you, this does not mean that his regime was without flaws or that he should be called a good leader because he is the best.
What is article is wholesomely trying to achieve is just to point out the best of all the leaders in Nigeria ever. Hope you enjoyed reading this work? I am sure you would like to say something about this list. Kindly drop your comments in the comments section. Thank you!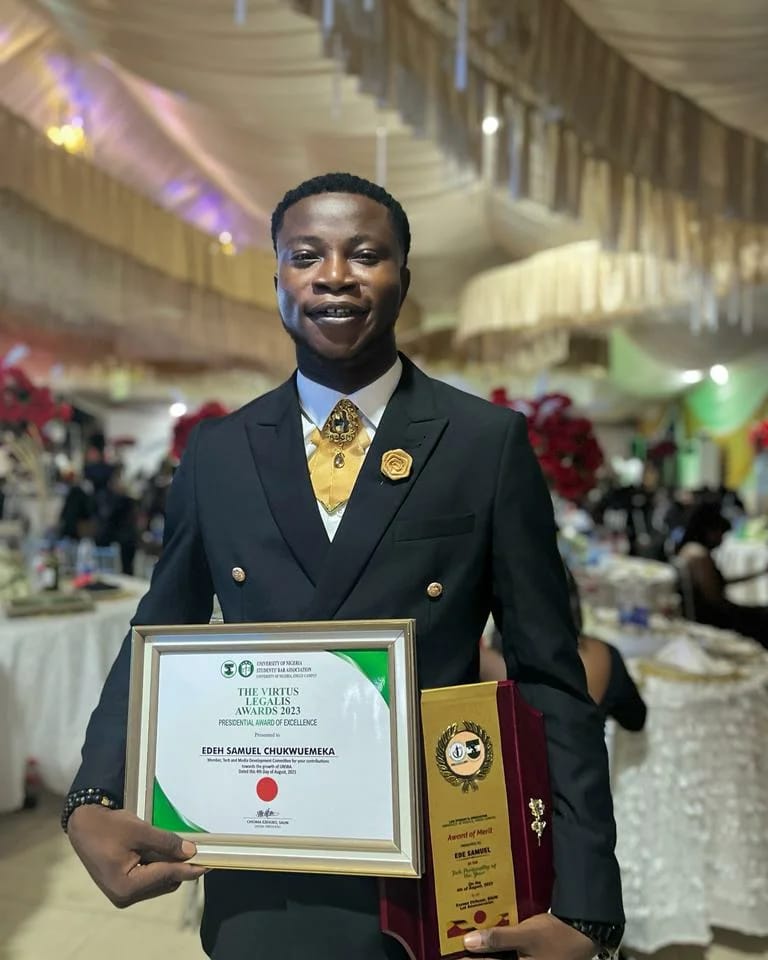 Edeh Samuel Chukwuemeka, ACMC, is a lawyer and a certified mediator/conciliator in Nigeria. He is also a developer with knowledge in various programming languages. Samuel is determined to leverage his skills in technology, SEO, and legal practice to revolutionize the legal profession worldwide by creating web and mobile applications that simplify legal research. Sam is also passionate about educating and providing valuable information to people.