Scholarships in Canada For International Students: Especially in the recent past, Canada has become top on the list of countries that students wish to travel to for further studies. While this is a superb idea, largely due to the friendly atmosphere Canada holds for immigrants and foreign students, education in the country can be really expensive.
This is why we've created a list of Scholarship opportunities for international students, some funded by the government of Canada themselves, and others funded by certain nonprofit organisations, individuals and various Canadian Universities.
Recommended: Cheapest universities in Canada in 2021
Scholarship opportunities For Foreign Students in Canada
We've provided a list below of scholarship opportunities available to foreign students in Canadian institutions.
1. LESTER B PEARSON INTERNATIONAL SCHOLARSHIP: The Lester B Pearson International Scholarship Program is organised at the University of Toronto and seeks to reward foreign students who have shown incredible academic excellence and prowess, as well as creativity with a chance at adequately funded further education.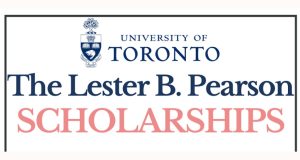 This scholarship scheme runs for four years for each recipient and is intended to cover most, if not all student requirements including tuition fee, allowance for books, residence support and incidental fees.
2. UNIVERSITY OF WINNIPEG PRESIDENT'S SCHOLARSHIPS: If you're specifically looking a scholarship scheme to fund your educational pursuits in the field of English Language, then this scholarship may be for you.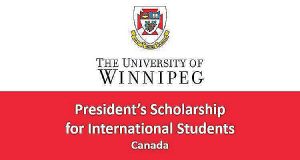 On a yearly basis, the University of Winnipeg offers foreign students scholarships and a chance to enroll in any of their undergraduate, collegiate and postgraduate degree programmes, as well as Professional, Applied and Continuing Education (PACE), all in the field of English Language.
However, the scholarship scheme is only a part waiver of the total tuition fee to the value of 3,500 Canadian dollars.
Not also that this scholarship scheme is only available to international students entering any of the University's divisions for the first time.
Recommended: Best online shopping sites in the United Kingdom
3. CARLETON PRESTIGE SCHOLARSHIPS: The Carleton Prestige Scholarships are funded by the Carleton University and comprises of several scholarship given to incoming students who have an outstanding record and who have an admission average of about 90%. The scholarship scheme's include;
a. The Collins Prestige Scholarship;
b. The Riordon Scholarship;
c. The Richard Lewar Entrance Scholarship;
d. The Chancellor's Scholarship;
e. The Carleton University SHAD Scholarship and;
f. The Carleton University Scholarship of Excellence.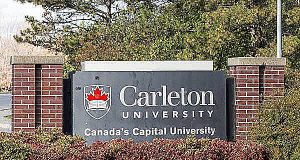 The first two scholarship schemes aforementioned offers full tuition fee payment to recipients for a period of four years. The rest offer a specific scholarship amount to its recipients, usually ranging between 20,000 to 30,000 Canadian dollars.
Recommended: Cheapest places to live in the United Kingdom
4. VANIER CANADA GRADUATE SCHOLARSHIP PROGRAMME: This particular scholarship programme, the Vanier Canada Graduate Scholarship Programme is quite the big fish. It is intended not for international students alone, but for Canadian applicants too.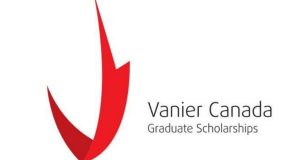 This scheme is adequately funded by government and is intended to confirm the state of Canada to be the seat of academic excellence and in-depth research. It is awarded to over 150 doctorate degree students every year. It offers these recipients tuition provision of about $50,000 annually for three years who are to study for their doctorate degrees in various Canadian Universities involved with the scheme.
5. MASTERCARD FOUNDATION SCHOLARSHIPS: Launched in 2012, MasterCard Foundation in collaboration with Canadian Universities came up with the idea of the MasterCard Foundation Scholarship Scheme. It was agreed that the Scholarship scheme would sponsor students from Africa who are admitted into Canadian Universities, for both undergraduate and postgraduate degree programmes. Since its inception in 2012, they've funded the college education of many African students in Canadian Universities such as; the University of Toronto, the University of British Columbia and McGill University.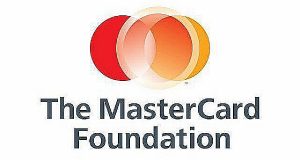 Recommended: Best online universities to attend in any part of the world
6. UNIVERSITY OF BRITISH COLUMBIA INTERNATIONAL LEADERS OF TOMORROW: The University of British Columbia International Leaders of Tomorrow Scholarship Scheme is focused on providing tuition fees and paying living costs of recipients to augment whatever funding the recipients and their families can provide. This financial provision is usually made every year.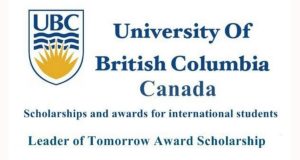 This Scholarship Scheme aims at recognizing and awarding these funds to students who have shown outstanding performed and excellence in academics, creative writing, the arts and other extracurricular activities such as sports, debating, community service and leadership skills/student welfare.
It focuses on recognising international students who have an impeccable rerod and have shown outstanding performance in these regards.
7. POSTDOCTORAL RESEARCH PROGRAMME, 2021: The Postdoctoral Research Program, 2021 is a Scholarship/funding scheme made available to international/foreign students by the Canadian government. It is a partial funding scheme and is awarded to students who are taking courses and pursuing postdoctoral degrees under the field of Natural Sciences.
Application forms are available online and this Scholarship can be awarded for programmes or studies in research institutes and laboratories run by the Canadian government.
8. CANADA-ASEAN SCHOLARSHIPS AND EDUCATIONAL EXCHANGES FOR DEVELOPMENT (SEED): Canada-ASEAN Scholarships and Educational Exchanges for Development (SEED), is a Scholarship Scheme funded by the Canadian government and awarded to international students, whose eligibility depends on whether they are from ASEAN countries.
ASEAN is the Association of Southeast Asian Nations and a regional organisation comprising as the name implies, if Southeastern Asian countries. The aim of the formation of the association is to encourage political and economic growth in the various member states, and also cooperation on security matters. It was established in Bangkok in 1967 by five pioneer member states; Philippines, Malaysia, Singapore, Laos and Thailand. Other countries –Cambodia, Myanmar, Brunei, Vietnam and Indonesia – joined in later. In total, there are ten ASEAN countries.
This scholarship scheme offers recipients a partial tuition funding of up to 15,900 Canadian dollars, in any Canadian institution of higher learning. It is awarded to both students pursuing Bachelor's and Master's degrees in various courses offered in Canadian Universities.
Recommended: Best banks in Ghana 2021
9. MARGARET MCNAMARA EDUCATIONAL GRANTS FOR WOMEN: Women are certainly not left out in these wonderful Scholarship opportunities granted to international students from the auspices of Canada.
The Margaret McNamara Educational Grants for Women is offered to women annually, especially those from developing international countries. This offer is given on the condition that the recipients return to their countries upon completion of their course programme, or move to other developing countries and work for the betterment of the lives of other women and even children.
This scholarship scheme is quite remarkable and worthy of mention, because it is awarded to many women yearly, with funding of up to 15,000 dollars.
10. QUEBEC GOVERNMENT SCHOLARSHIPS: Quebec, a province in eastern Canada, is the brainchild behind this scholarship scheme. It is aimed at attracting international students who are pursuing a graduate degree – particularly a doctorate programme – to study at institutions in Quebec. It offers grants for research to international doctoral students and financial aid for outstanding candidates who wish to pursue doctorate degrees in the fields of Mathematics, Engineering and Natural Sciences.
Recommended: Top 10 Law firms in the world
A good number of these Scholarship schemes and a host of others have made their applications forms accessible online. So if you've gained admission into a Canadian University and hope for funding, or you just want to see what the options look like, you should definitely check these ones out.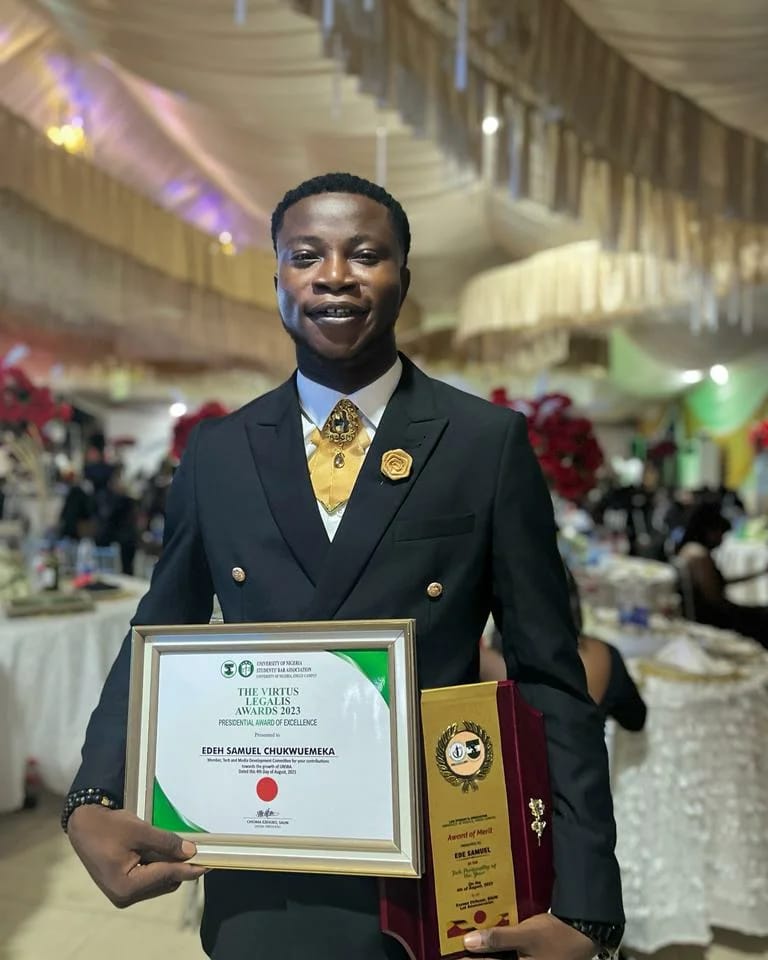 Edeh Samuel Chukwuemeka, ACMC, is a lawyer and a certified mediator/conciliator in Nigeria. He is also a developer with knowledge in various programming languages. Samuel is determined to leverage his skills in technology, SEO, and legal practice to revolutionize the legal profession worldwide by creating web and mobile applications that simplify legal research. Sam is also passionate about educating and providing valuable information to people.