Major advantages and disadvantages of Learning online: Learning online is a form of distance learning. The term online implies an active connection to the internet or to some other communication services, while an internet is a global network of computers or any set of computer networks that achieve communication using Internet Protocol (IP). Therefore online learning requires internet connection. Online learning also known as E- learning involves having standardized academic activities through an internet based medium.
Prior to certain technological inventions and even now, physical or offline learning has been the known, acceptable and normal methodology for carrying out academic and learning exercise. Such trending inventions has as at now, permeated every sector of livelihood, academics and learning sector inclusive. This is a favourable development which has contributed in rendering a smoother and easier livelihood, and as well has made and is still making positive contributions to the economy of nations.
Online learning as meritorious as it may be, is also saddled with some disadvantages. This article discusses the advantages and disadvantages of online learning in our contemporary society.
Recommended: Benefits of technology to education
Advantages (merits) of Learning online
1. Flexibility: the emergence of online learning has made learning itself flexible. This has given way for other variety of options which can be employed and still attain the goal originally intended. Students have the opportunity to learn at their own pace and take absolute control of their learning process.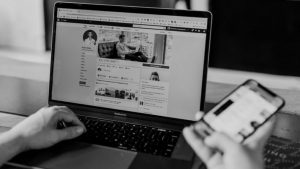 The online learning system imbibes self-discipline on the students as a necessary demand. The system also allow students to have their own time, engage in other personal activities and then place an appropriate balance between their curricular and other activities and no longer the era when students do just books all year and nothing else. This contributes to effective time management and discipline.
2. Geographical Limitation no Longer Barrier: The problem of far distance and geographical barrier is solved through online learning. Unlike the physical learning system which requires students to come from their different homes daily to a designated location, the online learning system has made it a lot easier in that students can stay wherever they wish to and have their classes.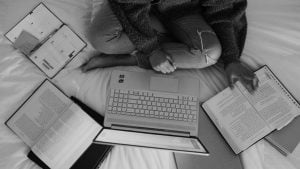 This is another part of the flexibility. Cost of transportation to and fro is also cut off entirely. Exposure to the risk of road hazard arising from the necessary transportation to school is minimized. Online learning system contributes to making the roads less busy. In other words, it contributes to minimizing bad traffic. This is because when students receive online lectures from home, early morning school rush and other incidental move around is not necessitated.
Online learning offers opportunity for students who live far away from their dream school. They can still get registered, fulfil the requirement and acquire the honours via online.
Take for instance, people now offer online courses and get certificates, diplomas and other degrees from international schools of their choice through their online programs without the physical requirement of their presence. Therefore online learning offers convenience to students which minimizes logistic difficulties and allow students participate at a time suitable for them.
Also see: Advantages and Disadvantages of social media to students
3. Less Boisterous: Online learning is less boisterous. This is because regarding its nature, there are certain things to be considered such as availability, distractions, network glitches, high cost of data and the likes. Considering these factors, online lessons need to be quick and direct. Too much time need not be spent online in order to save cost and for teachings to be efficient within the short time spent.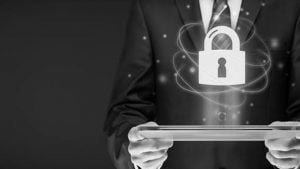 Now there is an online avenue for audio-visual interaction between instructors and students, and not just platforms where participants can merely communicate via typing.  One may say that typing is more time consuming which is true, but for invention of audio-visual internet applications such as Zoom, Google Meet, etc, the deficiency with typing has been defeated. Therefore online learning remains less boisterous.
4. Cost Saving: Online learning can help save cost in certain regards such as transportation. With online learning, the cost of daily transportation to a designated place of learning is cut off. Students thereby have their time to go about their other money-yielding businesses.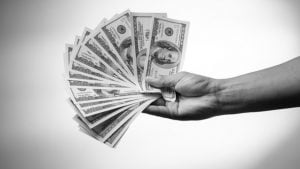 Then for the institution, the cost of maintaining an institution with an online learning policy is minimal. In a physical learning environment, certain contingencies such as destruction cannot be totally avoided. For online structure, there would be less facilities requiring maintenance since they are not frequently utilized. There would be less destructions and warranted expenditures on necessaries.
Also the tuition fee for online courses are relatively cheaper, varying from school to school and depending on the programs offered. This is because online programs are more flexible and consumes lesser period of time to complete as opposed to regular programs. Also online students need not pay for maintenance of the school structures and amenities since they necessarily do not utilize them.
For online learning, students need not buy textbooks and materials. The lecture materials needed is always provided in the online media in a downloadable format. This is opposed to the traditional physical learning environment where textbooks and notebooks are required, and they are always not so affordable.
Online learning also save cost because students need not pay for hostel accommodation or even rent a home which has proximity to the school in order to attend classes. Also by offering online learning, the cost of feeding is minimal. It is always cheaper to eat at home than to eat out.
Recommended: Accredited Courses to Study in South Africa
5. Convenient and easily accessible from anywhere: No matter where you reside or what hours these sessions are offered, you may join in an online course from the comfort of your home and study anything you want, whenever it's convenient for you. You are also not limited by physical borders and are free to enrol in courses offered by universities in other nations.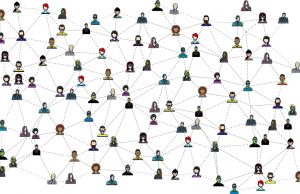 Students may now take classes from anywhere thanks to the flexibility of online learning. When the moment is right, students may use their internet connection to log in and be prepared to type. Many underperforming schools have benefited from the new approach, which has increased attendance rates and removed any inconvenience that may have come with following a daily timetable.
6. Provides a range of educational options on a one platform: Programmes for online learning may be found on the internet. Finding the course you desire, applying for it, and starting to expand your knowledge base are the only steps involved. When compared to traditional schooling, learning centres are quite economical and provide a variety of methods under one roof.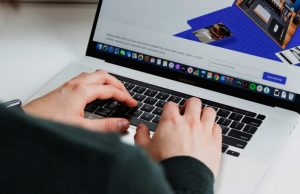 Also see: Examination malpractice: Causes, effects and solutions
Disadvantages (Demerits) of Learning Online
1. Network Glitch: Online learning requires internet connection. The problem with internet connection is that glitch can occur at any time, thereby interrupting the online connection.
Network glitch is a temporal and unexpected automatic interruption of the internet access amidst its usage. This is a major barrier to effective communication during online classes. Network glitches can be frustrating no matter how minimal it occurs. Internet access can also be interrupted due to unfavourable weather.
If network glitch remains persistent, it can render unfruitful a proposed lesson class and may lead to postponement of lessons. Also owing to the fact that online learning facilitates distance learning, students from several different geographical locations definitely would experiencing unequal network visibility.
Also people subscribe to different service providing agencies. Therefore when the glitch is not general, some students would definitely be disadvantaged because while lessons are going on, some persons are being unable to access the internet and participate.
2. Data Cost: Gaining network access requires internet subscription to service providers. Therefore to gain internet access, one must purchase data. In this era, the cost of data has become exorbitant. As exorbitant as it is, its speed of consumption and exhaustion is worrisome. This poses a problem to students who cannot afford data services.
Recommended: Best online universities in the world 2023
3. Discourages Physical Socialization: Physical learning system allows opportunity for students to have better physical interactions with each other. Man being a social being, academic institutions offers the best opportunity for socialization. This cannot be achieved through the online learning system.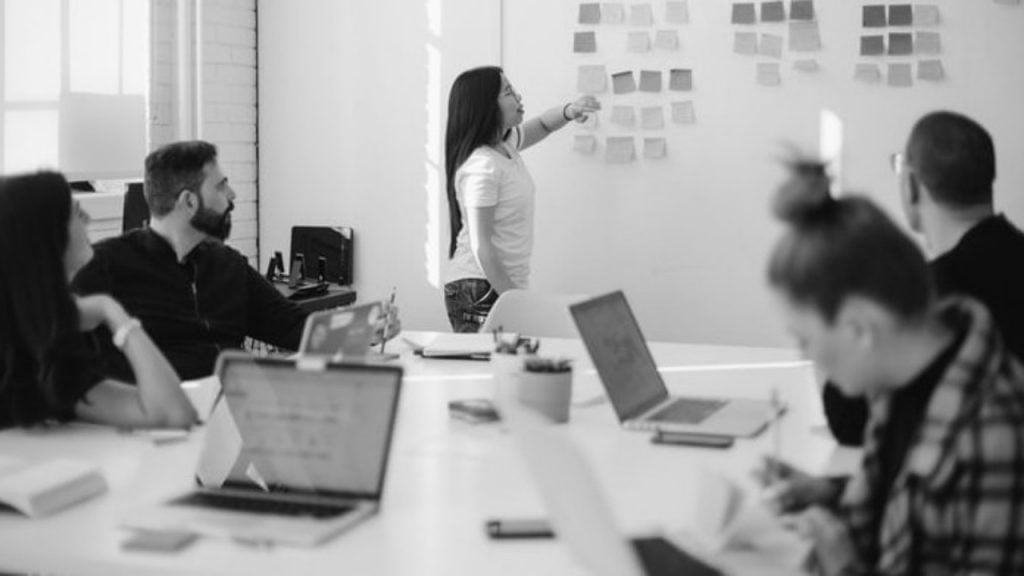 Students may complete full online program without meeting or knowing their colleagues in the program. Socialization is a skill on its own which whether acquired or inbuilt, needs to be developed. The online learning institutions does not offer such opportunities.
Also see: Cheapest universities in Canada this year
4. Absenteeism Made Easy: In an online learning environment, since there is no physical interaction and a designated host of venue, only online activities can be regulated. The students are in absolute control of their learning process. Self-discipline is necessary. One may need to possess the culture of self-discipline in order not to miss lessons fixed online, where such lesson is audio-visual.
Recommended: Best fashion schools in Canada 2023
5. Focus: It is easier to loose focus online. Students can easily switch between applications in the middle of an online lesson. For some students, their problem extends to inability to focus on the screen for some time. Sustaining focus and attention in an online lesson is much more demanding than in a physical learning environment. Active participation via online is not easy to achieve.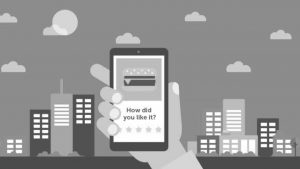 6. Communication: Due to the nature of certain courses, it may be more difficult or even impossible to convey certain kind of information through online. An instance is where the course involved demands practical for better appreciation. Communication online can be bridged, incomplete or even misinterpreted. Online learning is not without disadvantages, yet its advantages seems to outweigh the disadvantages.
Recommended: Most Difficult Exams in the World
7. Increased screen time: When kids spend their days in front of screens and computers, they run the danger of developing a number of health issues, such as poor posture, back discomfort, obesity, depression, insomnia, and other disorders. To enjoy the benefits of technology without having to worry about its long-term impacts on their physical bodies, parents or teachers should closely supervise their children's screen time.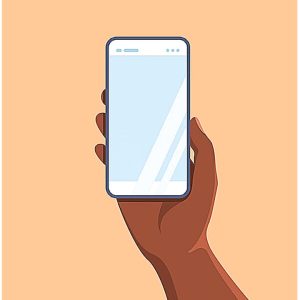 Many physical conditions, such as headaches and bad posture, can result from excessive screen time. However, because social media and entertainment are always a click away from academic subjects, it also carries the risk of more significant personal problems, particularly for students who have trouble learning from screens.
8. Additional Training for Instructors: Universities may save expenses and boost diversity in the curriculum by offering more courses online. To avoid imitating the in-person learning environment online, educators must possess a thorough grasp of various teaching and learning methodologies.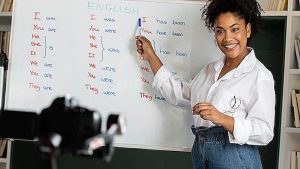 They must to be aware that there are several approaches to blended learning and e-learning, as well as the use of technologies like lecture capture software and virtual classrooms.Teachers in the online education system need to be well trained if they are to deliver high-quality instruction. Consequently, a lot of educational institutions are employing experts who specialise in offering these kinds of courses online.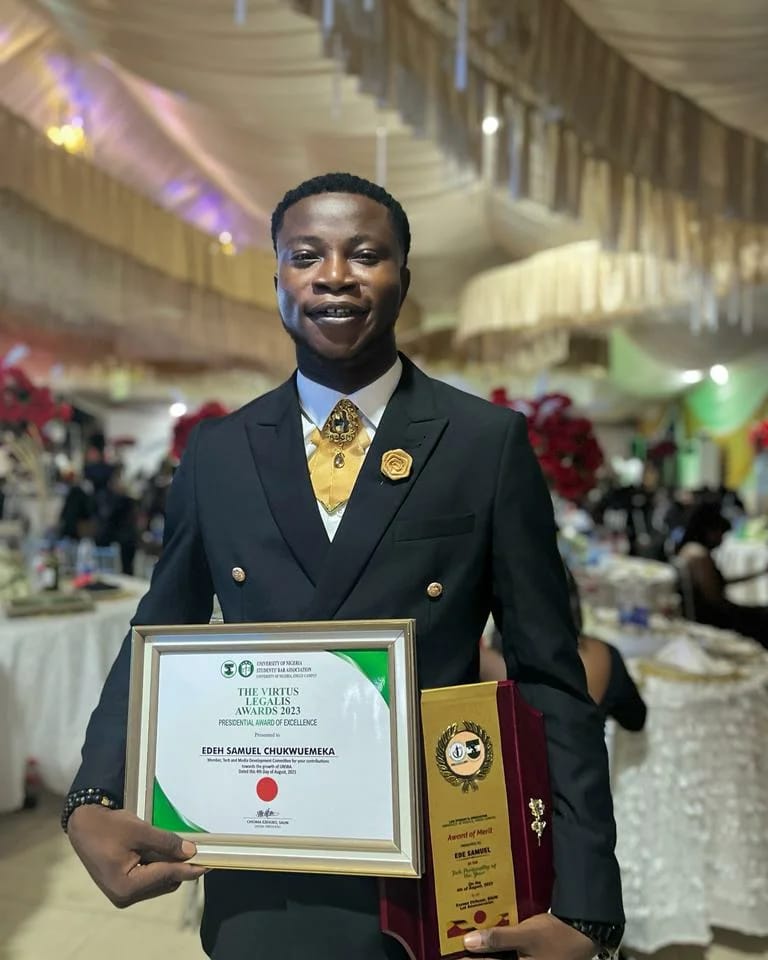 Edeh Samuel Chukwuemeka, ACMC, is a lawyer and a certified mediator/conciliator in Nigeria. He is also a developer with knowledge in various programming languages. Samuel is determined to leverage his skills in technology, SEO, and legal practice to revolutionize the legal profession worldwide by creating web and mobile applications that simplify legal research. Sam is also passionate about educating and providing valuable information to people.