How To Dress For An Interview: The answer to the question "How to dress for an interview" varies. It depends on the type of job one is to be interviewed for. Asides the type of job, the dress for an interview also depends on the company you are interviewing with. Does the company require a formal dress code? Do employees dress casually to work? Is the job an externship or internship? Is it an informal setting, for example, a fashion house, a café, or a restaurant?
It is important to ask and answer these questions because most times, dress code carry marks in the interview, and the interviewer judges ones personality by what he or she is wearing. If one dresses inappropriately to the interview, it will send an implied message that they do not understand what is involved in the role.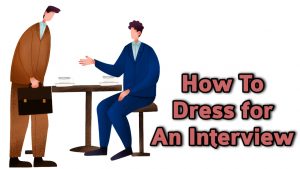 For example, wearing a suit to an interview as a camp counselor translates, that the applicant did not carry out proper research before coming for the interview.
Recommended: How to prepare and pass and interview excellently
How to dress well for an interview: 10 Tips to Note
1. Professional/Corporate/Business Attire: Professional institutions include banks, law firms, oil and gas companies etc. Interview at these institutions, require one to wear a professional or business attire. A suit jacket with a shirt and tie is appropriate for men. A sweater can also be worn on the shirt and tie, before the jacket. A jacket on blouse is appropriate for women. A dress, pants or skirt should complement the blouse or button down shirt.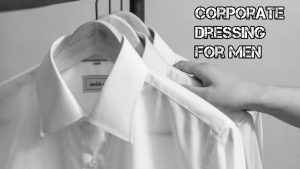 An alternative is a statement dress. Beautiful colors should be chosen and they should not be off. It is better to keep it simple and not flashy, to avoid distracting the hiring manager. Additionally, it is desirable to incorporate modern styling trends to the corporate wear.
The goal when dressing for an interview is to look polished and professional. It does not matter the position one is being interviewed for. Your aspiration should be to look neat, tidy and well dressed at the interview. Truthfully, it can be very challenging to whip up a professional interview outfit. The focus should be on the color, position, company and type of job. If the job interview is for an informal organization, a business casual outfit will suit the setting. Business casual outfits are generally less formal than professional business outfits. They are less formal than a suit, but more professional than a T shirt and shorts on sandals.
However, before one selects the nature of attire to wear, he or she must be sure of the dress code. Do not assume so as to avoid falling into grave mistake. If you are not sure of the dress code for the interview, you can call ahead. Reach out to the administrative coordinator or contact the person who scheduled the interview.
Another tip is to dress a bit more professional than an average employee at the institution. If everyone is wearing short sleeves shirts, you may wear a long sleeve with a tie on it. This is way better than dressing below an average employee in the company.
Also see: How to dress corporate for guys
2. Casual Interview Attire: This is in between professional attire and business casual attire. The goal is to look appropriate and professional, but not too formal. This category can be achieved by substituting a black suit and shoe, with dark washed jeans and a nice top.
3. College Interview Attire: As a student, when going for an interview for a summer job, externship or internship, always dress professional. It shows that you know what the job entails. If it is a campus job or a job outside the formal setting, a less formal attire is suitable. As earlier mentioned, one can still dress a bit more professional for some positions that do not require formal dressing, it beats dressing below the required style.
Making a great first impression really matter. One can not get a second chance to make a great first impression. As the popular saying goes, "we dress how we want to be addressed", hence we mist dress like the role we are being interviewed. Dressing the role boosts ones confidence before the interview begins. It also helps one get into character.
Certain seasons of the year determine the attire to be worn. One cannot wear sweaters during hot summer, neither can one wear see through tops during winter. Like thespians, hair and make up also help sell the assumed character. Hair and make up are very important when dressing for any interview.
There are a lot of ways to style the hair, one is not restricted to any particular hair style, but whichever one chooses, it should not distract the employer. The hair should look professional and polished like the rest of the outfit. Like the hair, the make up should be moderate.
The makeup should not distract the interviewer. It should not be too bold and glittery, rather it should be subtle and unobtrusive. Take note that the entire image when one looks into a mirror is the first thing the interviewer will see when the applicant walks into the room.
It is the start point of the interview and should therefore be professionally commanding. An unprofessional outfit has a high chance of distracting the interviewer from noting the applicants personal qualities.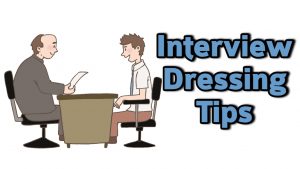 Recommended: Advantages and Disadvantages of Shopping Online
4. Do not wear Bright and Flashy Colors: Just like a short hemline and a plunging neckline are bad choices for interviews, bright and flashy colors are not acceptable. If one plans to wear flashy colors, it is highly recommended that the overall outfit counterbalances the inappropriateness of the particular item of clothing, for example, if one decides to wear a bright yellow shirt, one should wear a black suit and black trouser to check the conspicuity.
5. Apply Mild Cologne: As said earlier, first impressions matter. You don't want your harsh perfume or cologne to be the lasting impression the interviewer will have about you after the interview is over. Be careful when selecting the body spray to apply, as the interviewer might be allergic to the fragrance or have a strong aversion to the scent.
6. Leave Your Headphones At Home: It is very inappropriate to have earphones or headphones on during an interview. It is also inappropriate to be dressed in corporate and also have headphones on at the same time. It shows irresponsibility, lack of care and unfitness for the role.
Even if one wants to use music to relax his or her nerve before the interview, as soon as he or she enters the office, keep the head phones away from the eyes of the interviewer. It will be highly rude for the interviewer to see them during the interview.
Also see: How to write an affidavit excellently
7. Be Careful About Casual: This can be very tricky. When being interviewed for summer jobs, one is torn between dressing too formal and dressing too informal. One should always find a balance with business casual outfit. Both male and female can wear khaki, a polo shirt or button down and a nice pair of shoes but never flip flops or sandals.
8. Avoid Looking Too outdated: Your wardrobe must always be up to date. Avoid wearing outdated clothes that are not in tune with the modern requirements of the profession. Wearing outdated clothes makes one look unpolished and unprofessional.. You don't have to spend a lot of money on clothes, you can surely get great outfits at discount stores. This way, one gets the best outfits with little money at subsidized rates.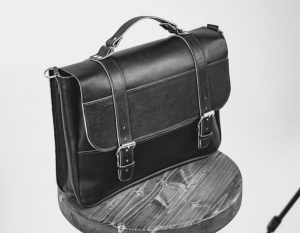 9. Don't Overdo Your Makeup: It is best to apply colors that match your skin tone. Keep your look, natural and calm. Avoid dark eyeshadows, heavy foundation or bright lipstick, so as not too look, done up. Ensure you look refreshed and awake, stick to light mascara, tinted lip balm and a touch of powder.
Recommended: How to become a business entrepreneur
10. Keep Accessories At a Minimum: Accessories are not an issue for men, as most prefer not to wear at all. However, some accessories are required for interviews e.g. cufflinks, tie clips and belts. Men should therefore be mindful of the design and color of the accessories they choose. Do not wear an accessory you can wear to a night club for an interview. The goal is to always keep accessories at a minimum, bearing in mind that less is more. The same applies to women.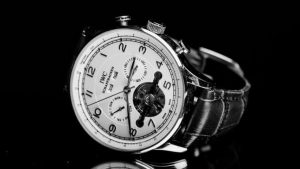 Also see: Ways of promoting popular participation in politics
In conclusion, it is important to note the following when selecting outfits:
Always research the company's dress code.
Use your best judgement, never overthink it.
Avoid clothes that reveal inappropriate parts of the body.
Ensure the clothes are ironed and wrinkle free.
Choose clothes that accommodate the climate and season.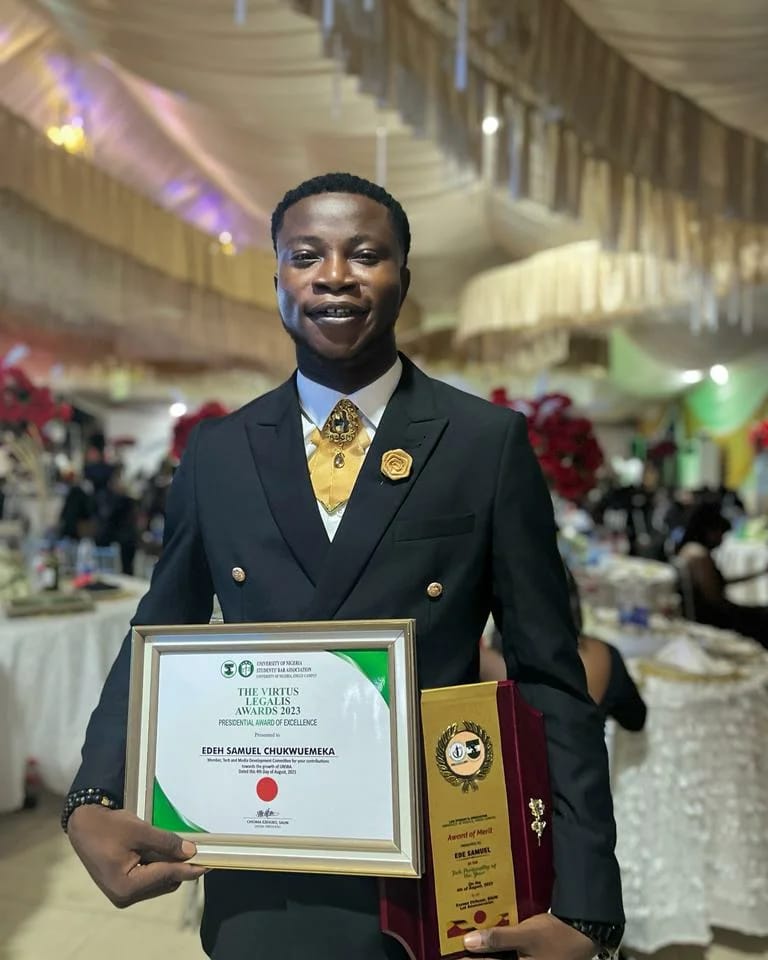 Edeh Samuel Chukwuemeka, ACMC, is a lawyer and a certified mediator/conciliator in Nigeria. He is also a developer with knowledge in various programming languages. Samuel is determined to leverage his skills in technology, SEO, and legal practice to revolutionize the legal profession worldwide by creating web and mobile applications that simplify legal research. Sam is also passionate about educating and providing valuable information to people.