How To Dress Corporate For Guys: Corporate attire is a trend that has stood the test of time more than anything one can imagine. However, it keeps revolving just as fashion and every other art should. Corporate attire as simple as it may appear when appropriately worn, you will agree with me that one would have this uncontrollable impulse to mount a gaze at the person wearing it, or at least an admirable gaze. We all love good things. Corporate attire is a good one, starting from the fact that it is formal, exceptionally stunning and can fit in for random events; business or organizational event, even for parties.
From corporation – corporate – meaning to include something as a part. Therefore for corporate attires, the top and the down wears has to be in conformity with each other. There has to be some sort of agreement, relationship and complement, looking at the general outcome of the appearance.
Corporate dressing can be regarded as an organizational attire. It is also known as a business attire or formal attire.
For men, when you talk of corporate dressing, what pops up in the mind is those formal and presentable shirt and trouser neatly and properly tucked. This is absolutely correct. This article analyzes the standard of corporate dressing for guys.
First thing to note is that corporate dressing is generally seen as an organizational attire. It is formal and has a working conventional format. Another is that such a formal attire makes one presentable, approachable, respectable and creates this smooth and gentleman impression.
Recommended: Where to purchase lawyers wig and gown
Corporate Business Wear for Guys, Here Are The Things to Watch Out For
1. Colour: For guys, anything loud in the name of colour is the last thing to be considered when it comes to corporate. Cool colours are most preferable both for the trouser and shirt. For the trousers, colours like black, ash, grey, blue, dark blue etc is suggested because they have this friendly attitude towards other colours. For the shirts, white and black is an overall, then think of blue, ash, etc. But for whichever colour, it is important to check out whether the both colours can go together, and that none is manifestly louder than the other.
2. The Shirt: For the shirt, plain shirt is always cool and best if knotted with a tie that has simple stripes or texture design. Shirts with random and sophisticated designs is not recommended. That does not mean that you cannot wear then as corporates. Yes you can, but it will certainly look not look its best.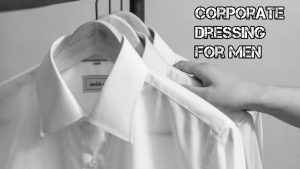 Baggy shirts does not go well for corporate attire. It is recommended that the shirt be fit (and not too tight). In fact, the size of the shirt has to be normal in order to look its best.
The shirt must be ironed. You don't even want to imagine how ugly one's appearance would look if the shirt worn as a corporate is not ironed.
For corporates, long sleeve or short sleeve shirt can be worn, although long sleeve is most recommended. The long sleeve shirt must not be rolled up, although it looks great for men with certain kind of physique, but it is uncultured in a formal or business organization.
Necklace is a No! No! for guys' corporate. It is an overdo. Remember that corporate is formal. Extravagant accessories certainly looks odd and unprofessional for corporates.
Recommended: How to approach a girl you like in school
3. The Trouser: Plain trouser is preferable for guys' corporate and never jeans or chinos. The colour of the trouser should go along with the shoe. Cool colours are preferable. The trouser must be straightened and properly ironed. It should not be baggy nor be too tight. The length of the trouser is best to be a bit above the shoe region while you are standing. The size of the trouser at the waist region should be moderately tight in such a manner that wearing belt may not be warranted, although belt must be worn in order to look complete and cool.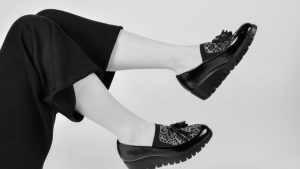 4. The Shoe: In a corporate attire for guys, the shoe is expected to match the colour of your trouser. Black shoes always go along with every colour in a corporate. Black is a neutral colour therefore it is not selective. The shoe of course has to be well polished. Sports shoe or sneakers should never be worn in a corporate attire. Also it is important to have a small rag for cleaning dusts off your shoes when need be.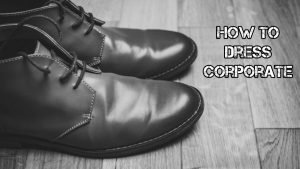 Also see: Best perfumes for women you should buy
4. Socks: Socks is a requirement in a corporate outfit. The colour of the socks is expected to match either the trouser or the shoes or both.
5. The Tie: Wearing ties is optional in a corporate attire, however, it makes a corporate attire complete. The colour of the tie to be worn should be determined by the pattern of the shirt and the colour of the trouser or shoe. Remember that there has to be some sort of agreement or relationship looking at the general outcome of the appearance. Most importantly, if you plan on putting on a plain shirt, then you should avoid wearing a plain tie along it. A lot of people and organizations fail it here.
Another important thing for the tie is that the tip of the tie must be touching the belt region. It supposedly should not be shorter or longer than that.
Also see: Best professional courses to study in the university
6. Wrist Watch: The wrist watch also completes a corporate attire. It makes you look cool and responsible. Asides that, certain organizations tend to consider you more when you are putting on a wrist watch. On the surface, it displays time consciousness which is a prime factor. On the other hand, wrist watch is very fashionable and admirable especially when you go for the cool ones.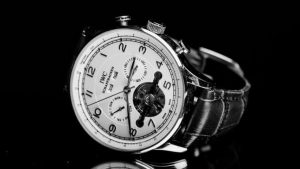 7. The Belt: For guys in a corporate attire, belt is a necessity. Belt is needed to be worn even when it does not serve a purpose such as holding the trousers. For better result, the belt should be the same colour with the shoe. Also flashy belt colours should not be worn. Let it be cool! Brown or black colour is always preferable.
8. The Beards: Nice beards has a way of complementing the entire look. Therefore having beards and not maintaining it is enough to make you look odd and defeat your entire look to the negative. The hair also must be properly combed. Dreaded hairstyle looks odd with corporate, although it is now becoming a trend.
Recommended: Why Lawyer Put On Wigs in Court
9. Perfume or Cologne: Wear a nice cologne or perfume. There is this level of appearance one would put on and everybody expects a nice smell when the person walks by. You would be starving people of their expectation if you knot a corporate attire without wearing a nice perfume. It also has a way of making you incomplete. Also avoid applying a cologne with a shocky fragrance. Let the fragrance be cool!
Adding a coat, waistcoat or blazers on top your corporate dress is another level of corporate on its own. The colour of the waistcoat and the blazers should of course, match with either the shoes, the trouser or both. Also if you have a fancy glasses, make sure it is the type that suits you best.
10. Briefcase: The role of briefcase in a corporate attire is complementary. It complements the entire outlook.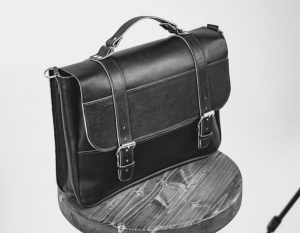 Corporate attire unarguably has a way of boosting one's confidence. Sometimes you could have your walking step change. This is confidence. Confidence makes you positive and also attracts positivity.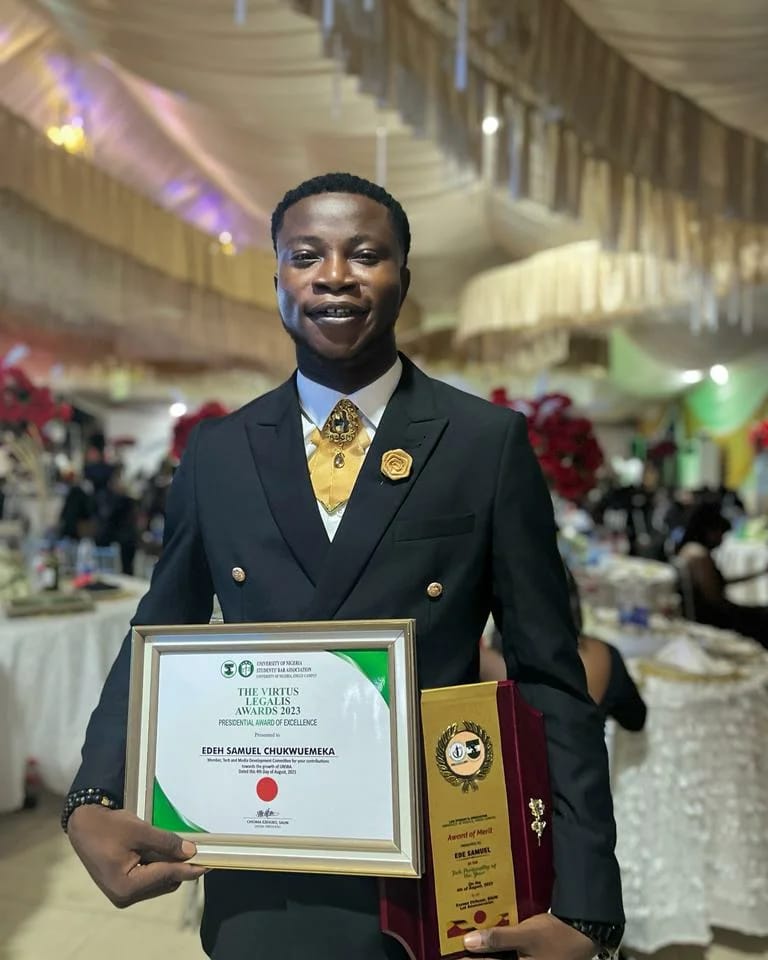 Edeh Samuel Chukwuemeka, ACMC, is a lawyer and a certified mediator/conciliator in Nigeria. He is also a developer with knowledge in various programming languages. Samuel is determined to leverage his skills in technology, SEO, and legal practice to revolutionize the legal profession worldwide by creating web and mobile applications that simplify legal research. Sam is also passionate about educating and providing valuable information to people.