Most Difficult Games in The World: It used to be that games were more difficult. That's the complaint now spoken by seasoned gamers anytime they come across a modern shoot-'em-up or action-adventure. It sounds like the type of nostalgic snobbery that music snobs engage in when criticizing current bands for failing to capture the legendary attributes of yesterday's great. But it's kind of true in games. As the industry has matured, major titles have begun to tone down the complexity in order to provide a seamless experience to as many players as possible.
Nowadays, if you want a true challenge, you must choose "hard" mode, which typically entails more foes and fewer ammunition. However, difficulty works best when it's built into the game's design: players must think about the game differently – and earn their advancement through their hard work. Some games are a stroll in the park for seasoned gamers, while others are plain challenging regardless of our skill level.
Recommended: Top 10 Best educational games for students
World's Most Challenging, Toughest And Difficult Games to Play
1. The bridge: The bridge is widely recognized as one of the greatest and most difficult card games ever devised. This 'gimmick game' uses a 52-card deck and four players divided into two parties. The aim is to get the most points by completing the most tricks and rounds. Dealing, bidding, playing, and scoring are all separate steps in each hand. Players must bid on tricks and explain their hands in a clockwise fashion during the bidding/auction stage. The round finishes when three players proclaim "pass," indicating that they are unwilling to bet any higher.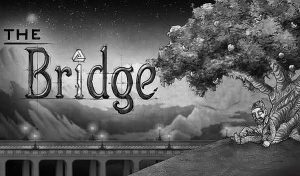 The 'contract' refers to the last player's bid. The round is then scored when the winner claims their tricks. The procedure repeats again until one side has accumulated enough tricks from each player's hand to win the game. Of course, this game has its own set of rules, which require players to consider the value and suit of each card they play. When a player is unable to lay down a card of the leading suit, trump cards can be used instead. The bridge may appear to be a simple game, yet the rules are sometimes subjective and vague.
Also see: Top 10 Movies for Students
2. Magic: The Gathering: This is a collectible fantasy-based card game in which two or more players compete as wizards. For either player, the goal is to reduce their opponent's life points from 20 to zero. Casting spells, capturing lands, and attacking the other player with creatures from a card deck are all ways to do this.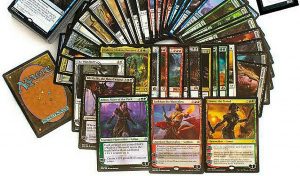 All participants must prepare their own decks of 60 cards in advance of the game, and they start with seven cards in their hands. If a player is required to perform a spell or participate in battle during the previous round, they must draw one additional card. Although it may appear simple at this point, there are roughly 20,000 distinct cards to collect in this game, as well as around 2,000 rules.
Although this implies an infinite number of options, there is an enormous amount of language on the cards, as well as a significant amount of strategy involved in playing. Some Magic players have been collecting cards and playing the game since it was first released in 1993, and they still struggle to understand the enigmatic mechanics.
Also see: Best books for lawyers and law students
3. The Ghost 'N Goblins: This is an excellent game that is also quite irritating. Although it appears to be a basic platform game, you will expire after being struck twice and must restart each level from the beginning. If that isn't enough to make you rip your hair out, once you've completed the game, you'll be required to replay it at a higher level in order to reach the final boss.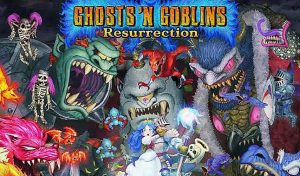 It's difficult to put into words how depressed I felt after playing this game for the first time. It felt like a sword in the heart to spend hours and hours getting to the last boss and winning, only to be told I had to start over. Fortunately, Ghost 'n Goblins is a really engrossing game, and I was able to finish it quickly.
4. The Battletoads: The Battletoads is another fantastic game, or so I believe, despite the fact that I never finished it. Battletoads are a gang of crime-fighting toads that were created as a competitor to the Teenage Mutant Ninja Turtles. You are responsible for saving Pimple and Princess Angelica from the Dark Queen in this game.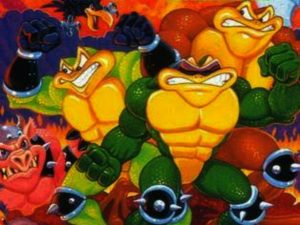 It is a fun game with some excellent comic artwork, but the challenge continues increasing as you advance. When playing with two people, the motorbike speeder level is quite tough, and I frequently found myself accidentally taking out my companion.
Also see: Best apps for lawyers and law students
5. Spelunky: As the name implies, players control a spelunker who explores a variety of tunnels and underground lairs in search of treasure while fighting adversaries and avoiding traps. Completing this game, like true spelunking, is extremely tough.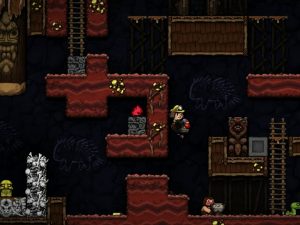 The stages are full of traps, and even the smallest error will result in you losing a life and having to start over. If you want to go far in this game, you must be aware of your surroundings and learn from your mistakes. Despite this, Spelunky is highly addicting and difficult to put down, even after hundreds of hours of gameplay with no advancement.
6. Demon Souls: Demon Souls is usually mentioned when discussing difficult games to complete. Demon Souls is a dark fantasy role-playing game with five separate worlds to explore. It's been hailed by critics and players alike, but both say it's ridiculously difficult to complete.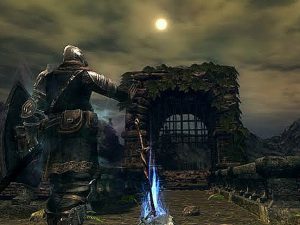 As you progress, you may increase your abilities and weaponry, but everything else about the game will have you ripping your hair out. There are no healing items, challenging adversaries, vicious bosses, or checkpoints. If you do manage to finish the game, you can choose to start over from the beginning, but with a 40% increase in difficulty. That is all there is to know about Demon Souls.
Recommended: How to Change Bad Habits into Good Ones
7. Contra: Contra was a revelation when it originally came out since it was one of the first games to feature two-player simultaneous gaming. You play as one of two commandos, Bill Rizer or Lance Bean, on an island near New Zealand, against an extraterrestrial species bent on destroying the planet.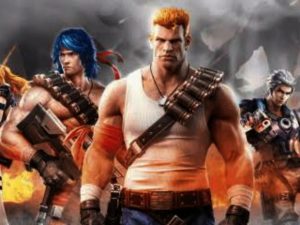 Contra isn't your typical run-and-gun game, as players are pitted against waves of aggressive alien monsters seeking to wipe them off. Despite the fact that if you play for a long time, you can figure out the enemies' routines, it's still a tough game to master.
8. "The Lost Levels" in Super Mario Bros: Super Mario Bros.: The Lost Levels will irritate you more than any other game in the franchise. While it's essentially a re-imagining of Super Mario Bros., this game amps up the difficulty tenfold, leaving you wishing you'd never played it.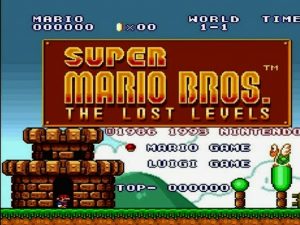 The windpipes, which regularly blast you into foes or off-course, seem to be meant to frustrate and anger the player.
Also see: Advantages and Disadvantages of learning online
9. Dark Souls: If you think Demon Souls is difficult, don't even consider picking up Dark Souls. This third-person RPG is a spiritual sequel to the original game in the Souls series, and it's packed of difficult-to-beat foes and difficult-to-navigate level concepts.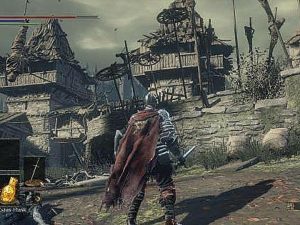 The worst aspect is that some foes not only steal your health but also damage your equipment and upgrades, which is a big pain in the neck. Furthermore, if you play online, other players might kick you out, which is a big nuisance. This one is only for the most seasoned gamers.
10. Flappy Birds: Flappy Birds is one of the most frustrating but addicting games ever created for mobile phones, despite being removed from both Google and Apple's app stores. Flappy Birds is a side-scrolling platform game in which you must guide a yellow bird across blue skies without colliding with any pipes.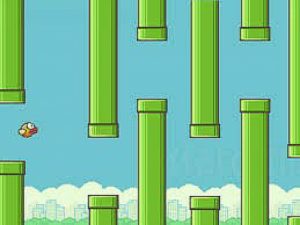 It was inspired by a variety of side-scrolling platform games, including Super Mario Bros. It appears easy, but it is far more difficult than you may think. Because the controls are so sensitive, if you press the button too soon or too late, you'll end up crashing into a pipe and having to start again.
Recommended: Factors Affecting Demand and Supply in Economics
11. Returnal: Returnal is incredibly challenging and has a lot in common with third-person survival horror shooters and the Souls series. Its strict criteria for growth are a big part of its challenge, although some of these concepts have now been changed to make the game more approachable.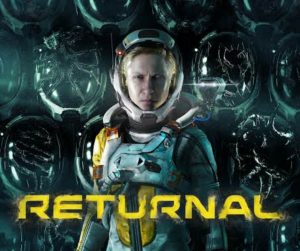 This sci-fi adventure is not for everyone, but those who prefer punishing games, especially those who value a complex and well-told narrative, will find a lot to admire in it. Even if Returnal has its share of irritating moments, it's worth it just to see the credits.
Also see: Differences Between Coding and Programming
12. Sifu: This one is harsh, unforgiving, and entirely skill-based, much like the old-school beat 'em ups. Sifu will be greatly appreciated by those who are adept at picking up patterns and movesets, and they will also be the most likely to survive. Sifu has certain features in common with the Souls series and Elden Ring, while being in a completely different genre, particularly when it comes to boss battles. One incorrect move can put an end to a player's run, and to make matters worse, the game penalizes failure and death by aging the game's titular character with each death.
Sifu has less chance to exact revenge the more times the player dies, and the elder he gets, the closer permadeath is for both of them. Similar to the lost souls system from a game by FromSoftware, but considerably more powerful.
Recommended: Major problems affecting youths today
Conclusion
Arcade machines, which were intended to demand a continual feed of quarters to keep moving or to play another round, dominated the early days of video games. During this time, video games were also famously challenging, which led to you spending more of your hard-earned money. Video games were still quite challenging when the first home consoles were released, which might be ascribed to technical restrictions on the one hand, and the diabolical imaginations of their inventors on the other.
Video games have gotten considerably more accessible as they've moved into the contemporary period, thanks in part to more detailed in-game tutorials and a variety of difficulty levels. They've also grown a lot more cinematic, putting a lot more attention on the story rather than just the gameplay. Modern games, on the other hand, continue to test your talents, with many needing high precision, problem-solving, agility, or even simply an unyielding will to achieve.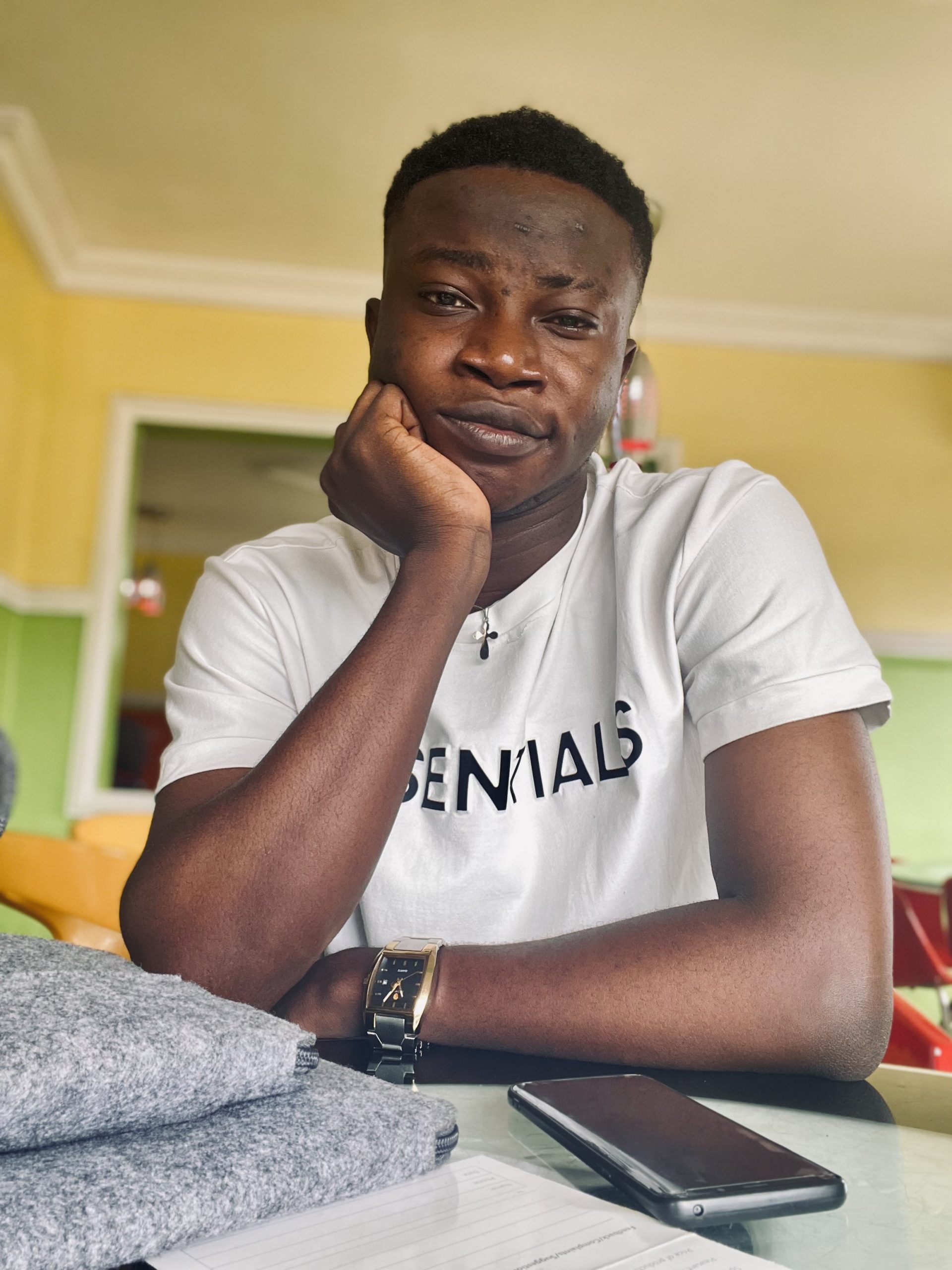 Edeh Samuel Chukwuemeka ACMC, is a Law Student and a Certified Mediator/Conciliator in Nigeria. He is also a Developer with knowledge in HTML, CSS, JS, PHP and React Native. Samuel is bent on changing the legal profession by building Web and Mobile Apps that will make legal research a lot easier.