Youngest Billionaires In Nigeria: A person with a net worth of 1 billion or more is considered a billionaire. To put it another way, you become a billionaire if you can liquidate all of your assets for cash, settle all of your obligations, and still have $1 billion in the bank.
A few young people in Nigeria under the age of 50 have created multimillion-dollar companies and empires. Nowadays, riches are possible without necessarily being elderly. Contrary to widespread belief, these individuals in Nigeria have challenged the idea that one must engage in Yahoo or other fraudulent activities in order to become a billionaire at a young age.
These guys, in their 30s, have accumulated immense wealth. They are entrepreneurs and investors who own businesses and assets across Nigeria and beyond. Who are the youngest billionaires in Nigeria? How much money do they make? How were millions of dollars made by them? People that use the Internet regularly ask questions like these; if you are one of them, keep reading to find out our answers.
Recommended: Youngest billionaires in Africa 2022
Top 10 Youngest Billionaires In Nigeria 2022
1. Sijibomi Ogundele: Sijibomi Ogundele, a businessman, entrepreneur, venture capitalist, and real estate tycoon from Nigeria, was born on April 8, 1983. The developer of high-tech homes took his cues from Dr. Sujimoto Koga, a professor at a Japanese university. He is claimed to have started his commercial career in the Lagos neighborhood of Agege.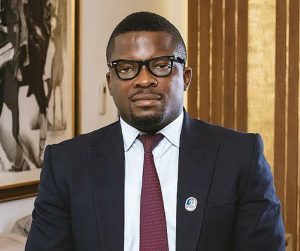 Ogundele is now one of Nigeria's youngest billionaires. He is the CEO of the Sujimoto Group, which includes businesses involved in banking, energy, and real estate. With an estimated net worth of $1.8 billion, he is one of the youngest billionaires in Nigeria.
2. Igho Sanomi: Mr. Igho Charles Sanomi was born on May 17, 1975, in Agbor, Delta State, making him 46 years old. He is a Nigerian businessman with interests in oil, electricity, logistics, telecommunications, the marine sector, aviation, and real estate. Along with founding Taleveras, he serves as executive director of Cosmos Oil AG.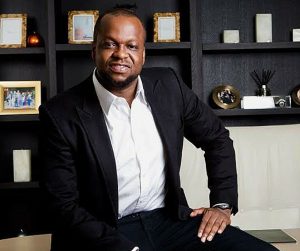 Millions of naira are generated by the energy, construction, and electricity businesses owned by Taleveras Group founder Igho Sanomi. Additionally notable are the sizeable stakes his business holds in two oil blocks in Nigeria. Igho Sanomi has an estimated net worth of $1 billion.
Also see: Richest Musicians in Africa 2022
3. Linda Ikeji: Linda Ifeoma Ikeji, is a blogger, writer, businesswoman, and former model from Nigeria. She was born on September 19, 1980. Her blog is well-known. Ikeji was reared in a Catholic household in Nkwerre, Imo State, Nigeria, where he was born and raised. She is the second child and started writing when she was ten years old.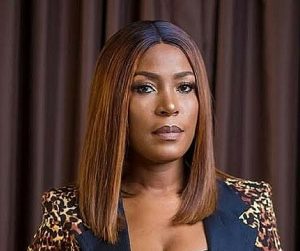 She graduated from high school at the age of 17, and at the age of 18, she applied to the University of Lagos to study English. Linda Ikeji has a net worth of around $40 million as of 2019.
4. Ladi Delano: Bakrie Delano Africa (BDA), a $1 billion joint venture with the Indonesian Bakrie Group, was co-founded and is led by Ladi Delano. Ladi Delano, who was born in 1983 to parents from Nigeria, was born deaf in one ear and with moderate dyslexia.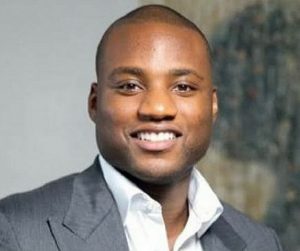 He founded Solidarnosc Asia in 2004 when he was only 24 years old, and it is a Chinese alcoholic beverage company. The vodka Solid XS that this institution created was the greatest.
He has a ton of investments, and in 2012, Forbes included him on its list of young millionaires in Africa. Experienced businessman Ladi Delano sold Solidarnosc for $15 million and utilized the proceeds to start a real estate investment firm with headquarters in mainland China. He has an estimated net worth of $350 million.
Recommended: Richest Football Clubs in The World 2022: Top 10
5. Njoku Jason Chukwuma: Jason was born on June 11th, 1980. He is the creator of the well-known online startup IROKOtv and Spark, a $2 million investment firm that supports internet start-ups in Lagos. After 11 years of attempting, his success story started when, at the age of 30, he had the idea to launch iROKOtv while sharing a home with his mother.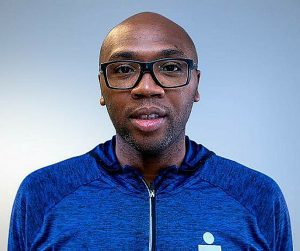 Forbes listed him as one of the ten Young African Millionaires to watch out for due to his numerous investments and enterprises. Jason also has a fortune in the millions.
6. Emeka Okonkwo: The younger brother of Nigerian artist Kcee is Emeka Okonkwo (AKA E-Money). Entrepreneur, CEO of a five-star music label, investor, and philanthropist, E-money. He has been involved in the oil and gas industry as well as vehicle sales and other unlisted businesses.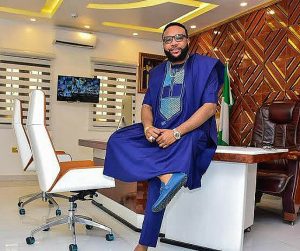 The young billionaire leads a lavish lifestyle. This is hardly shocking considering that some people also refer to him as Arab Money. He serves as the CEO of both Emy Cargo Limited and Five Star Group.
In 2007, he founded Emy Cargo. One of the greatest freight forwarding and shipping service providers in Africa is this organization. The business also offers both new and used American automobiles. The net worth of E-money is $115 million.
Also see: Differences Between Joint Tenancy And Tenancy in Common
7. Obi Cubana: One of the wealthiest young people in Nigeria today with influence in the entertainment sector is Obi Cubana, real name Obi Iyiegbu. Additionally, he oversees the Cubana group, an organization made up of all of his companies.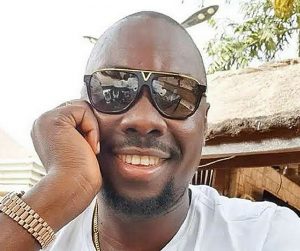 After receiving monetary gifts from his friends totaling millions of Naira for the burial of his mother, he suddenly became well-known. According to reports, he will reportedly be worth $500 million in 2022.
8. Iyinoluwa Samuel Aboyeji: Iyinoluwa Samuel Aboyeji is a Nigerian businessman who was born on March 28, 1991. Innovation has always been a priority for Iyinoluwa Aboyeji. Then, starting with Andela, he launched his Flutterwave. He founded the online learning platform Bookneto, which is run by a Canadian innovation center.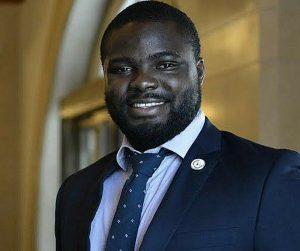 Iyinoluwa Aboyeji founded two incredibly prosperous businesses in Africa prior to founding Flutterwave in 2017. Flutterwave, a multimillion-dollar company, is one of the top providers of technology and infrastructure for digital payments on the African continent. The payments company has handled $1.2 billion in transactions since receiving an investment of $15.7 million, allowing Pan-African enterprises to operate on a worldwide scale.
Also see: Countries with the Highest Job Opportunities 2022
9. Eze Okafor Jr: One of Nigeria's most recent billionaires is Joseph Eze Okafor Jr., often known as Jowi Zaza. Most people perceive him to be a Yahoo boy because of his youthful age of 36 and his wealth. Prior to starting his undergraduate studies at Madonna University Okija, he completed his secondary education at Sacred Heart Seminary Nsude in Enugu State. Prior to enrolling at Kelce College of Business, he finished his postgraduate studies at Coventry University London in the UK.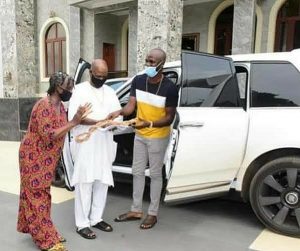 By taking over as CEO of the business his father founded, Jezco Oil and Lubricants, the prosperous oil and gas entrepreneur Jowi Zaza followed in his father's footsteps.
Also see: How To Make Learning Fun and engaging
10. Mark Anthony Essien: The CEO of hotels.ng is Mark Essien, a young man in his early 30s. The first website in Nigeria for booking hotels online is called Hotels.ng. He works as a software engineer and investor in startups.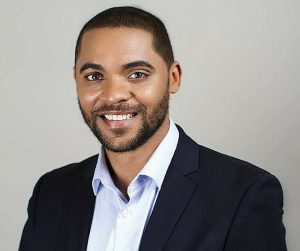 Mark Essien appeared on the Forbes lists of the top 30 young African entrepreneurs in 2015. Nigeria's Akwa Ibom state is where Mark Essien was born. Ikot Epene. An estimated $4 million is Mark Essien's net worth.
Recommended: Best Gospel Artists in the World 2022
Conclusion
These young guys earned their spots on our list by standing out from the crowd. You might not be aware of the fascinating tales behind the fortune of these young business moguls. It is believed that people may still generate money and profit regardless of how well the economy is doing right now. As you can see from the examples above, attaining riches requires perseverance, sacrifice, and hard work.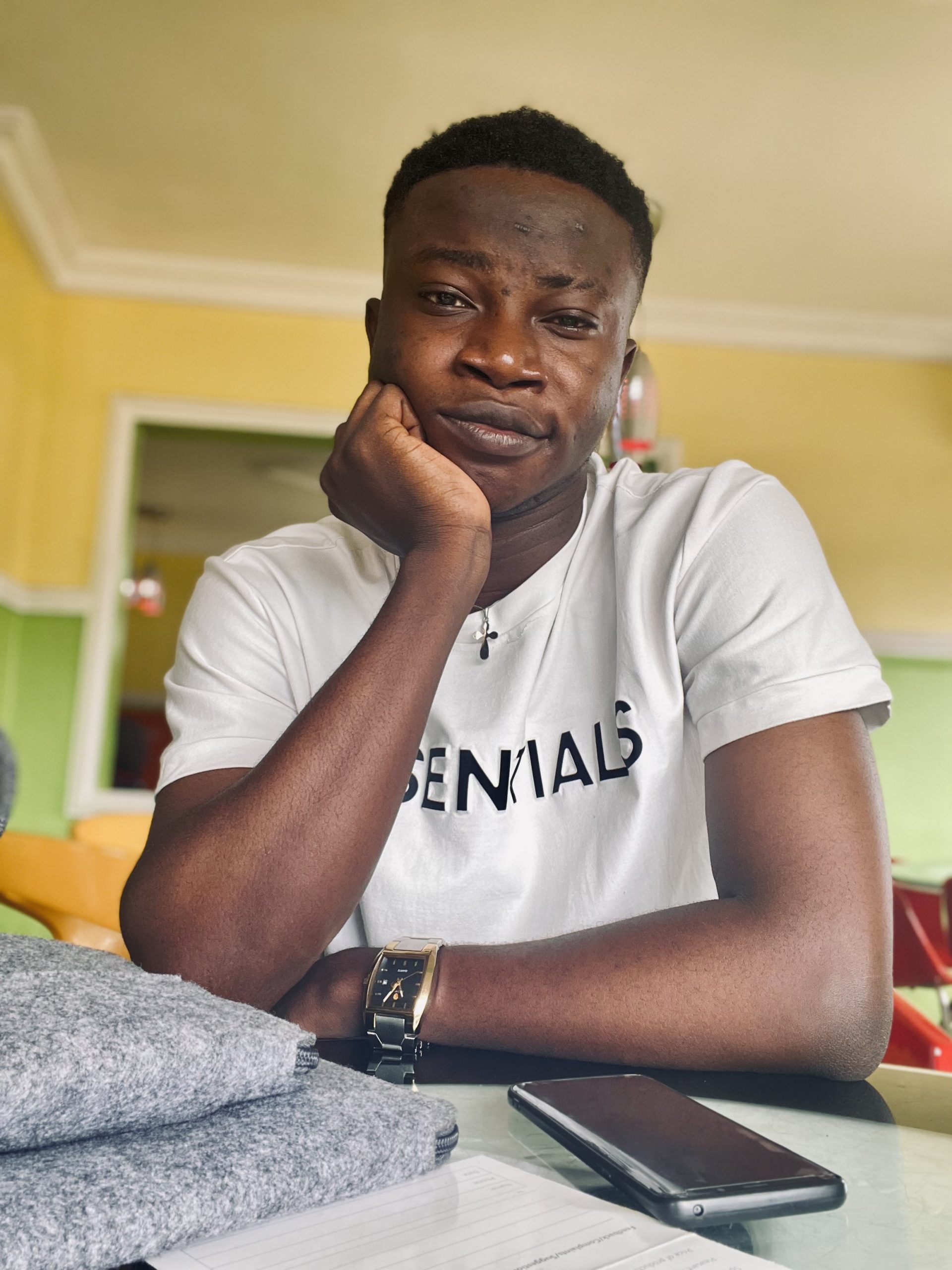 Edeh Samuel Chukwuemeka ACMC, is a Law Student and a Certified Mediator/Conciliator in Nigeria. He is also a Developer with knowledge in HTML, CSS, JS, PHP and React Native. Samuel is bent on changing the legal profession by building Web and Mobile Apps that will make legal research a lot easier.