Youngest Billionaires In Africa: Over the last two years, the faces on the African Billionaires list have been quite consistent. A handful of the African billionaires fell off the list at the start of the pandemic in 2020 and never returned. Others, however, have stayed robust, with only a small number of them changing their net worth from the prior year. Egypt, South Africa, and Nigeria continue to have the most billionaires in Africa. Egypt has the most billionaires in the continent with six. Their total wealth, meanwhile, is still far lower than that of the billionaires in South Africa.
The youngest billionaire on the African continent is still Mohammed Deji of Tanzania. Africa is struggling with an old billionaire list since there are no fresh names on it. The decline in the number of female billionaires on the continent is another alarming finding.  There are currently no female billionaires in Africa, and there are several possible reasons for this.
The main concern is why young people aren't becoming African billionaires, the answer to this maybe because of historical reasons. The fundamental historical explanation is that the majority of the African nations were colonized by European nations up until fairly recently, and they are still recovering from the effects of a lack of a strong industrial base, quality education and skill development, and frequently, conflict.
Commerce with former colonial powers, as opposed to trade among African nations, has dominated the legacy left to them. In contrast, the Gambia engages in substantial trade with the UK. Senegal's largest trading partner is France. Gambia is surrounded by Senegal, yet there is little trade between the two nations.
Recommended: Richest Musicians in Africa 2023
Top 8 Youngest Billionaires In Africa 2023
Our ranking is based on data from Forbes' Real-Time Wealth Calculator as of January 4, 2022. The numbers could radically change at a later time because the list changes significantly within hours. The value of the person's private company and public holdings are utilized to calculate their net worth.
The size of non-American billionaires' fortunes is also significantly influenced by currency exchange rates. Interestingly, the majority of African billionaire lists only keep tabs on Africans living in Africa. However, regardless of where they reside, our list includes billionaires with African descent.
1. Mohammed Dewji (47 Years): Mohammed Dewji is a multibillionaire with a net worth of $1.6 billion. Being the owner of MeTL Group, the biggest domestic conglomerate in Tanzania, he has been included on the list of the wealthiest people in Africa for a long time. With subsidiaries in 11 African countries, the company is valued at over $1.5 billion.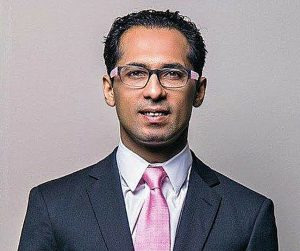 Among the sectors it operates in are manufacturing, logistics & distribution, transportation, financial services, and trade. After taking over the business from his father, Dewji has made it one of the biggest in Africa. According to earlier information, the 47-year-old businessman is worth $1.6 billion. He has had the title of youngest billionaire in Africa for more than six years.
Mohammed Dewji was the first person from Tanzania to have a net worth of $1 billion; he was also one of the richest persons in Africa with an estimated fortune of $1.6 billion.
Also see: Advantages and Disadvantages of Being an Entrepreneur
2. Patrice Motsepev (59 Years): Patrice Motsepe is South Africa's and Africa's second-youngest billionaire. He was the first black African to make Forbes' list of billionaires in 2008. Motsepe is the president and owner of the Mamelodi Sundowns football club, as well as a shareholder in Sanlam, a publicly traded financial services company.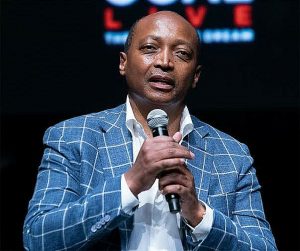 He's also the CEO and founder of African Rainbow Minerals, a gold, ferrous metals, base metals, and platinum miner. Patrice Motsepe is worth $3.1 billion in South African Rands, or R43.3 billion.
3. Strive Masiyiwa (60 Years): Strive Masiyiwa is Zimbabwe's wealthiest billionaire and Africa's third youngest  billionaire. He is a philanthropist, businessman, and entrepreneur. He also founded and serves as the chairman of Econet Wireless.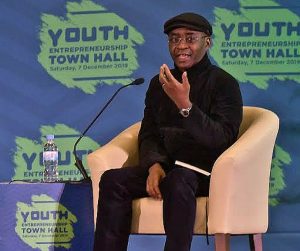 Econet Wireless is a Pan-African mobile telecommunications firm with operations in Africa, the United Kingdom, the United States, Latin America, the United Arab Emirates, China, and New Zealand. Strive Masiyiwa is involved in renewable energy, finance, media, and hospitality. He also owns a little more than half of Liquid Telecom, a private company that provides fiber optic and satellite services to telecommunications companies all throughout Africa.
According to Forbes, Masiyiwa is worth $1.7 billion.Masiyiwa is one of the most active philanthropists in Africa. The Higher Life Foundation, a nonprofit organization dedicated to investing in Africa's future via education, was established by Strive Masiyiwa and his family in 1996.
Recommended: Countries with the Most Beautiful Women in the world 2023
4. Yasseen Mansour (61 Years): According to Forbes, Yasseen Mansour's net worth is expected to hit $1.1 billion this 2022, making him one of Egypt's and Africa's wealthiest persons. Yasseen Mansour owns a stake in the Mansour Group, which his father Loutfy established in 1952. (d.1976). In Egypt and a number of other countries, the Mansour Group is the official distributor of GM automobiles and Caterpillar machinery.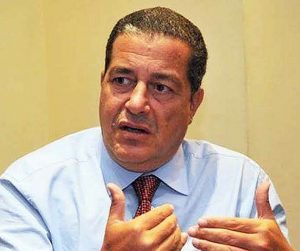 Mohamed and Youssef Mansour, his brothers, are also billionaire's and part-owners of the Mansour Group. He also possesses a bachelor's degree from George Washington University and is the chairman of Palm Hills Developments, one of Egypt's largest real estate development companies.
5. Aziz Akhannouch (61 Years): Aziz Akhannouch is the majority shareholder of the Akwa Group, a multibillion-dollar conglomerate founded by his father and business partner Ahmed Wakrim in 1932. Both Afriquia Gaz and Maghreb Oxygene are  his publicly traded companies with interests in petroleum, gas, and chemicals.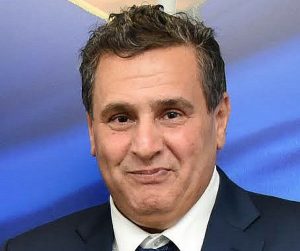 The Akwa Group is one of Morocco's most powerful commercial conglomerates, with a focus on the lucrative oil and gas industry. In 2021, Forbes ranked Akhannouch as Africa's 12th wealthiest billionaire, with a net worth of over $2 billion. He remained number one in Forbes' current ranking of Morocco's wealthiest men, with a personal wealth of exactly $2 billion.
Akhannouch is currently Morocco's Minister of Agriculture and Fisheries and President of a Royalist Political Party.
Also see: Richest Tribes in Africa 2023
6. Abdulsamad Rabiu (61 Years): Abdulsamad Rabiu is a Nigerian philanthropist, entrepreneur, and billionaire. He founded and runs BUA, a Nigerian conglomerate with interests in agriculture, infrastructure, manufacturing, logistics, and port operations. He  is currently President of the Nigerian Bank of Industry.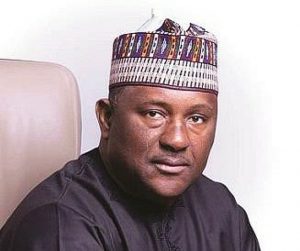 Abdulsamad Rabiu was educated in Nigeria's Kano state before traveling to the United States to seek a university education. He earned a bachelor's degree in economics from Capital University in Columbus, Ohio. As of 2022, Forbes estimates his net worth to be $7 billion.
Also see: Dumbest Animals in the world with their pictures 
7. Nassef Sawiris (61 Years): Nassef Sawiris is a billionaire Egyptian and the youngest son of Egypt's wealthiest family, the Sawiris family. He owns and operates Orascom Construction, the Sawiris family's construction division.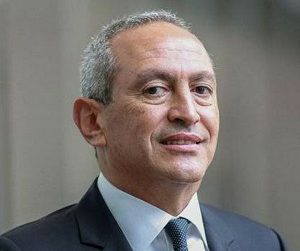 Naguib, his younger brother, is a billionaire as well.He is the CEO of Orascom Construction Industries (OCI), a global nitrogen fertilizer company based in Texas and Iowa that is listed on the Euronext Amsterdam exchange. Orascom Construction is a construction and engineering company with shares listed on the Cairo Stock Exchange and Nasdaq Dubai. He also has equity in Lafarge Holcim and serves on the board of directors of Adidas. Nassef Sawiris is worth $7.1 billion.
Recommended: IPhone Or Samsung, Which Is Better 
8. Abdullahi Haske: As at 2023, he is a 36-year-old Nigerian (a native of Yola in Adamawa State). The country is blessed with rich people. Some of them are silent billionaires who are not known worldwide such as Abdullahi Haske. However, the source of his wealth has always been a matter of public debate. So, few Nigerians are willing to promote him as a motivational figure to young Nigerians. Today, he is one of the youngest billionaires in Nigeria.
He is an investor in the Nigerian oil and gas industry but the source of his wealth is still in doubt. So, after considering his young age and wealth, people doubt the source of his wealth. However, Haske has a good foundation and record. His family actually prepared him for wealth.
He studied Political Studies at the University of Abuja and earned an MBA in Economics from Lagos Business School. These certifications in addition to other professional variants allowed him to know more about business life excel in it.
Again, in his early years of business, he worked as a contractor where he began to target some sectors such as: construction, oil and gas, and public procurement.
He later became the Group Managing Director of "AA & R Investment Group". This organisation had reputation almost in all the lucrative pie in the corporate boardroom of Nigeria. So, Haske earned himself a nifty reputation among the builders and makers of wealth in Nigeria.
People who knows about his adventures, influence, and skill began to talk about him. Today, his wealth has been ranked in the whole Africa.
Also see: Most Dangerous Forests in Africa
Conclusion
Young, affluent, and intensely motivated—these characteristics are shared by a number of young billionaires in Africa. Their accomplishment teaches the next generation that aspirations are real and worth pursuing. They are all entrepreneurs who got their goals started very early, which is another thing they share in common.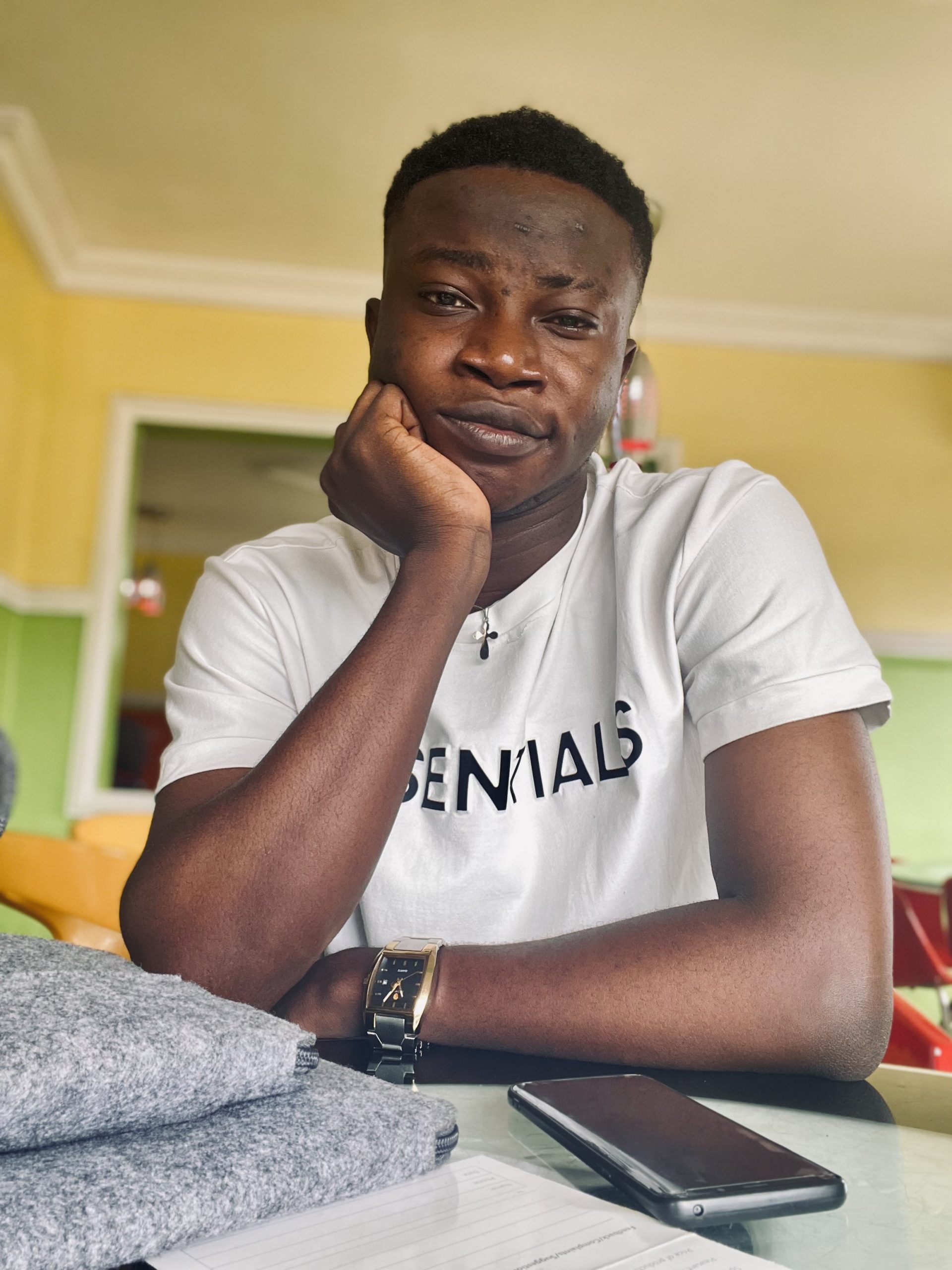 Edeh Samuel Chukwuemeka ACMC, is a Law Student and a Certified Mediator/Conciliator in Nigeria. He is also a Developer with knowledge in HTML, CSS, JS, PHP and React Native. Samuel is bent on changing the legal profession by building Web and Mobile Apps that will make legal research a lot easier.