The Richest Tribes in Africa: Although the western world considers African countries to be impoverished in terms of economic growth and development, this is not correct because this continent is rich in people and natural resources, both of which the Europeans and other global powers have extensively researched.
Africa is the world's second-biggest continent. It has a rich cultural legacy and variety, as well as a wealth of natural resources and spectacular tourist destinations. She has a huge richness of material resources, including some of the world's greatest deposits of fossil fuels, metallic ores, jewels, and precious metals.
This wealth is complemented by a wide range of biological resources, including the highly lush equatorial rainforests, world-famous animal populations, and agriculture, which continues to dominate the economies of many African countries.
Africa has 54 nations and is a portion of the planet. These countries have a diverse ethnic population, each with its language and culture. The African continent is considered to be home to over 3,000 tribes.
Whereas it makes no difference which tribe you belong to, certain tribes have become some of the wealthiest on the continent. The wealthiest tribes in Africa are those who have mastered the skill of producing and expanding money. A proof that the continent is experiencing some economic growth after all and will presumably be financially independent in the future.
Perhaps it is necessary to examine this list because knowing what changes need to be made may be the key to making the entire continent rich. After all, by examining their methods of life and business, the entire continent can do what they do and therefore become better off. As a result, in this article, we will look at the top ten richest tribes in Africa in terms of money and popularity.
Recommended: Countries with the Most Beautiful Women in the world 2022
Top 10 Wealthiest/Richest Tribes in Africa
1. Yoruba: Yoruba is Nigeria's and Africa's wealthiest tribes. With an estimated number of 35 million people, the Yoruba tribe makes up about 20% of Nigeria's population.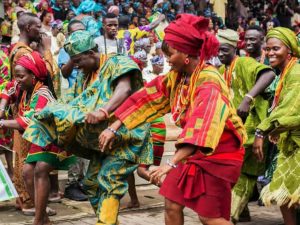 The Yoruba tribe values education, and they see it as a way out of poverty, having previously accepted Western education. This is evident from the abundance of free education in the South-Western area. This tribe has more professionals than any other tribe in Nigeria.
The tribe is also well-represented in politics and business, and they excel in entrepreneurship and business management. Because of their commitment to education and desire to manage profitable companies, it is regarded as one of Africa's richest tribes. Yoruba tribes are positioned in positions of influence, power, connection, wealth, and politics, and they are particularly adept at accumulating riches and passing them on to their children and grandchildren. Yorubas are polygamists, and many are Muslims.
2. Zulu: It's one of Africa's most well-known and wealthiest tribes, with a worldwide following. They speak isiZulu and are mostly located in South Africa, although they are also found in Zambia, Zimbabwe, and other African nations.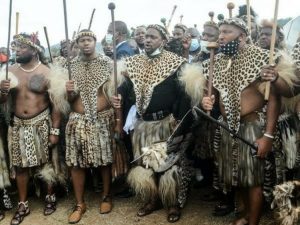 The Zulu people, sometimes known as "the people of the skies," are South Africa's biggest ethnic group. It is estimated to have around 11 million members. They are supposed to enjoy a lovely way of life and to have a lot of fun at their gatherings.
Also see: Countries with the Most Handsome Men in Africa
3. Pedi: The Pedi is a South African tribe, albeit they are also known as the Transvaal Sotho, Northern Sotho, or Bapedi. This tribe's affluence is also due to the strength of the South African economy. Surprisingly, many Pedi people are pastoralists who work in agriculture.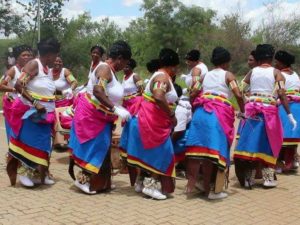 Their prosperity is thus derived from the land they hold as well as the food they produce. South Africa is a highly well-organized country; produce and milk are sold to processing firms, which then sell to the general public, even exporting to overseas markets.
The Pedi population is believed to be between 7 and 11 million people, and they are living proof that it is possible to amass prosperity without hurting the environment.
4. Hausa and Fulabi Tribe: The Hausa-Fulani are another rich African tribe. They are mostly found in northern Nigeria. Also known as Hausa-Fulani because the two tribes have interbred for so long and so frequently that they are nearly hard to distinguish apart in terms of appearance, culture, and religion. Their history is roughly the same as the continent's, making them Nigeria's and Africa's most culturally and economically prosperous.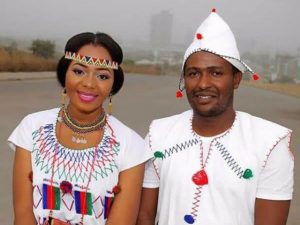 The residents are mostly active in agriculture and commerce, and they are one of the continent's richest tribes. Aliko Dangote, Africa's richest billionaire, and Zaynab Alkali, widely considered Nigeria's first female author and most accomplished short story writer, poet, and novelist, are both from these tribes. Nigeria's current president, Muhamadu Buhari, hails from this clan.
Also see: Best Online Universities to Attend in the world 2022
5. Suri Tribe: This tribe is mostly found in the highlands and speaks Surma. They may be found in countries such as Sudan and Ethiopia, where they reside on altitudes of over a thousand meters.
Suri people may be distinguished by their language and custom of piercing their lips and inserting broad metal plates. They are not allowed to marry outside of their tribe.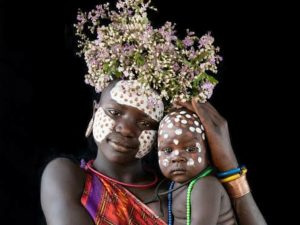 They feel that their cultural traditions make them appealing. The Suri people are pastoralists by nature, and with contemporary methods such as harvesting agricultural goods in bulk and selling it in bulk, the Suri now have the option to earn more money for their job.
6. Igbo Tribe: The Igbo are a Nigerian tribe with several businesses and are regarded as master economists. The Igbo tribe administers about 70% of Nollywood, Nigeria's film industry.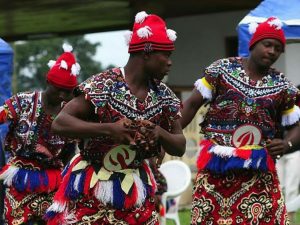 The Igbos have an apprenticeship system in which the boys live with their employers and then attentively watch their bosses' manner of living, not only in business but in every other element of life. This method has produced many successful Igbo businesspeople, and it is still a part of Igbo culture.
Although few Igbo tribes are normally not active in political matters, they have invaded and controlled the corporate sector due to their penchant for bringing in wealth and business acumen. Cosmos Maduka, the Coscharis Group's Founder, Chairman, and President of Telecommunications, Manufacturing, Automobiles, Agriculture, and Petrochemicals, is one of the most prominent Igbo persons.
Eze Arthur: Arthur Eze is a well-known Igbo guy in Nigeria and the owner of one of the country's major oil firms.
Obi Cubana: Obi Cubana is a well-known Nigerian millionaire and entrepreneur with interests in real estate, hotels, restaurants, and bars, among others.
Also see: Countries with the Best Education System in Africa
7. The Ashanti Tribe: The Ashanti Tribe is part of Ghana's larger Akan Nation. Because of the quantity of gold in their location, these people have been prosperous since antiquity. The Ashanti Tribe historically reigned over a huge territory; the Ashanti Empire was once one of the largest in West Africa.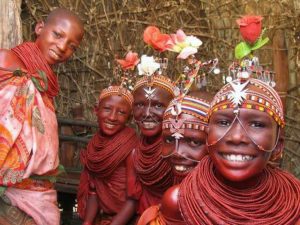 The Ashanti people are now active in politics, business, athletics, and a variety of other fields. They have made significant contributions to Ghana's economy, and they owe their riches to the strength of the Ghanaian economy.
Kumasi, part of their motherland, is now one of Ghana's and West Africa's financial centers, which has contributed to their prosperity.
Also see: Richest Doctors in thr world 2022
8. El Molo Tribe: The El Molo, sometimes known as Elmo, is an ethnic group mostly found in Kenya's northern Eastern Province. They are Kenya's smallest ethnic group, with only approximately 300 members. The first inhabited the north of Lake Turkana but were forced to relocate to the tiny islands by the other tribes.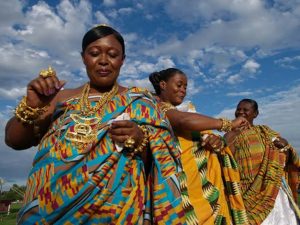 They go hunting and fishing, and many of them work in the hotel business and as tour guides. Much of their land is legally protected, which means that while they live modestly, they are extremely wealthy when the worth of their property is considered.
9. Xhosa Tribe: The Xhosa people are mostly found in South Africa's Eastern Cape Province. However, they can be found in smaller numbers throughout the country. In modern South Africa, a Xhosa person can only be identified by his language or by telling you that he is Xhosa.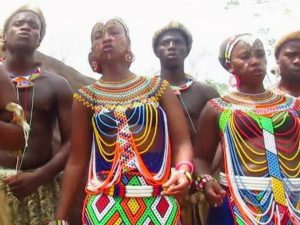 They have a fascinating language; some of their vocabularies include clicking noises. The Xhosa people are interested in agriculture, business, and education. They value their culture, and in the hinterland, people have developed an economy without damaging the earth.
Recommended: Countries with the Most Nuclear Weapons In The World
10. Oromo Tribe: The Oromo people are a major group of people in Northeastern Africa, in addition to accounting for more than 40% of Ethiopia's total population. They primarily follow the Waaqa faith. With over forty (40) million Oromo tribesmen and women worldwide, it comes as no surprise that there are likely to be a few millionaires and even billionaires from this tribe. It's worth noting that Halie Selassie's mother comes from this tribe.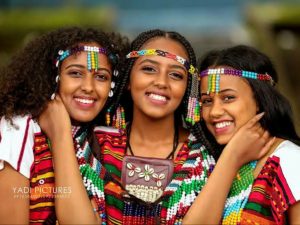 The Oromo Tribe is mostly involved in business, agriculture, and real estate. Of course, they are involved in politics and in running the country.
Also see: Most Educated Tribes in Nigeria and Why
Conclusion
Africa is more than just a continent; it is a vast universe teeming with fascinating individuals from many dialects, civilizations, and languages. Even though every tribe is equally important, some tribes are greatly influenced by those who preserve them in terms of wealth, and studying Africa's richest tribes could be the key to understanding what adjustments need to be made for the betterment of the entire continent, prosperous and mutually beneficial for each member of every tribe as the continent gradually emerges from a period of lack and inequality.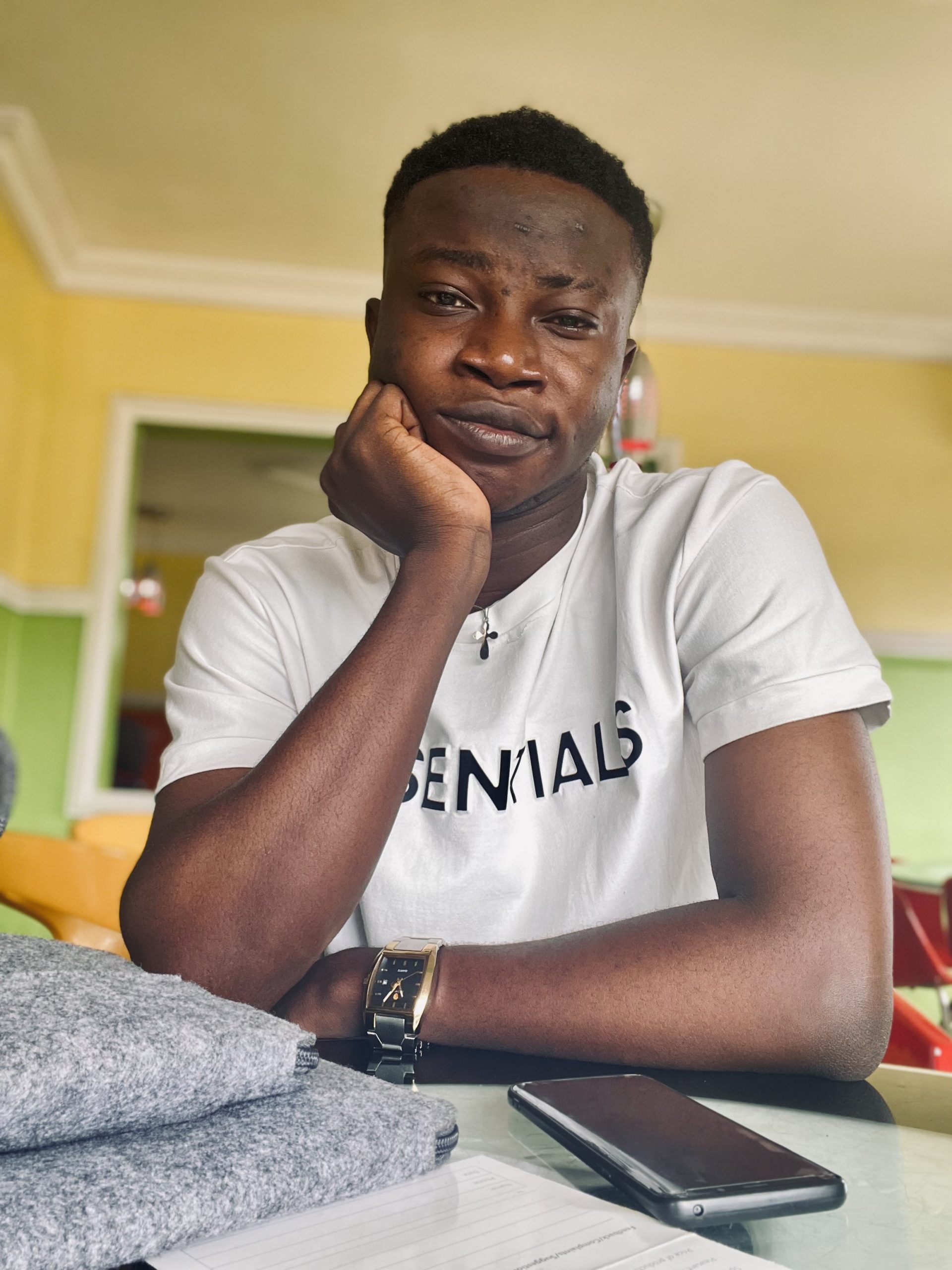 Edeh Samuel Chukwuemeka ACMC, is a Law Student and a Certified Mediator/Conciliator in Nigeria. He is also a Developer with knowledge in HTML, CSS, JS, PHP and React Native. Samuel is bent on changing the legal profession by building Web and Mobile Apps that will make legal research a lot easier.