Top 10 Best Movies for Students: Must Watch: A film, also called a movie, is a work of visual art used to simulate experiences that communicate ideas, stories, perceptions, feelings, beauty, or atmosphere through the use of moving images. These images are generally accompanied by sound, and more rarely, other sensory stimulations.
I trust the above definition is of little or no effect to you because everyone reading this understands what a Movie or must have seen one Irrespective of whether you are a movie lover or not, and you can also agree with me that a Movie has a great way of impacting the life of the individual who watches it. The person tends to adopt certain lifestyles, mannerisms, ways of thinking and how to act in situations from the movies they watch. That's why it is important to watch this right movies.
This Article therefore examines ten right movies which will benefit students in one way or the other.
Recommended: Best 10 Recommended textbooks for lawyers and law students
10. The Divergent Series: Divergent, Insurgent and Allegiant
This particular one is spun out of my love for science-fiction movies especially the dystopian ones. This movie takes us to a world which is very much unlike the one we live in. It is set in a not so distant future in a city in which the citizens live in factions organized by "the founders" of the city.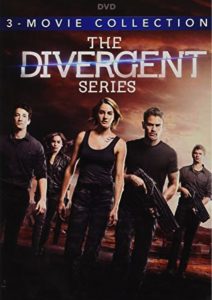 The five factions (Candor, Erudite, Abnegation, Dauntless and Amity) has members each with structured DNAs and each faction having its own responsibility towards the growth of the city, they were set up because it was believed to be the most suitable form of living by the founders.
This arrangement although favourable at the start, turns sour as greed, distrust, and ambitiousness became the order of the day. This arrangement is further disrupted by the emergence of the "divergent"; a small group of people whose DNAs aren't as structured as their counterparts. This brings about lust for power resulting in mayhem and the intense need to eliminate these group of outcast known as the "divergents".
The series with its numerous cliffhangers is that which keeps you on your toes. You'll find yourself eager to know what happens next. It comes with a lot of action but not without a touch of romance, science and the law altogether. It's the kind that teaches you life lessons such as; the power of friendship, the consequences of lust and abuse of power, the importance of friendship and teamwork. It also goes to tell us that nothing is actually quite as it seems as there is always a reason and double meaning for everything.
9. Like Stars on Earth: Musical/ Drama
This is a heart touching Indian movie that tells the story of a boy named Ishaan Awasthi. He is an 8-year-old boy with dyslexia and this greatly affects his performance in school work. With an older brother like Yohan Awasthi, who is an examplary student with great athletic talent, Ishaan lives in his shadow and is often belittled for his poor performance in school work.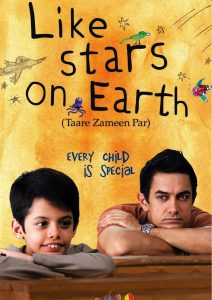 Ishaan has an amazing talent for art and painting but this is often disregarded by his father, Ndankishore Awasthi, who expects nothing short of excellence from his children. Fed up with his failure, Ishaan's father sends him to a boarding school. Alone there, he rapidly sinks into a state of fear, anxiety, and depression. Coupled with the abusiveness of his new teachers, Ishaan contemplates suicide but is saved by his only friend, Rajan who is a disabled but top student.
Ishaan's salvation comes in form of a new art teacher, Ram Nikumbh. He takes special interest in Ishaan and is quick to discover that Ishaan's poor academic performance is borne out of dyslexia. Nikumbh flies to Mumbai to visit Ishaan's parents, where he is surprised to discover Ishaan's hidden interest in art. He takes it upon himself to train the boy and improve on his strength.
Like Stars on Earth is one of those movies that can drive you to tears. Backed up with beautiful musicals, it has a way of keeping you glued to your screen. This is very much unlike the typical Indian love story we are used to seeing as it brings serious issues to light such as the case of "dyslexia". Most children in our society suffer from this and are not even properly treated for a long while.
This affects them academically leaving them mocked and mistreated by their peers, parents and teachers alike. Not only will this movie teach you family and friendship lessons, it will educate you on important and often neglected issues.
Also see: Best movie for lawyers to watch
8. A Week Away: Christian/ Musical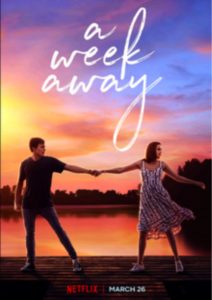 If you're a fan of Christian drama -even if you aren't- then this is the movie for you. This movie tells a story of a troubled teenager, whose life's pledge is to get into trouble with the law. Will is an orphan who has given up on everything good in life.
A talented young man with the gift of playing the guitar which he doesn't put into any good use. Will is constantly in one problem or the other. A turning point comes for will in the form of a Christian camp. It is an option given to him after a run in with the police as opposed to juvie. He reluctantly accepts this and heads to camp.
A chance encounter with Avery, a sudden bond with George and motherly love he finds in Kristen, show Will that there's more to life and especially if you have God in your corner. The question is if Will is ready to open his heart to the goodness that comes with having God and people who love you.
A Week Away brings people back to one point in life they always run away from; the question of faith. It gives answers to questions people ask about life and also reminds them of the value of having family and people who love them. It speaks directly to teenagers and young adults who seem to believe that they have lost their way in this world.
7. King of Boys 2 (The Return of the King): Drama/ Political thriller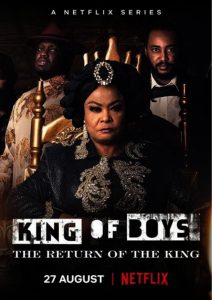 If you haven't already seen the first movie in this series, you should take two steps back so you don't get lost in this political jungle. This movie is the type that has you sitting at the edge of your seat from start to finish. King of Boys 2  takes us to the underworld of a truly dirty game called "politics".
With fast paced action, a stellar cast led by the force Soba Solawale who plays Eniola Salami, the twists and turns you'll encounter in this movie, will leave you bewildered long after you've finished the last episode in the series. This 7 episode miniseries, portrays the underbelly of Nigerian politics, the importance of loyalty and shows us the extent to which people are ready to go to attain and maintain political power.
Recommended: Best art courses to study in the university
6. The Social Network: Drama/ History
As engrossed as most of us are with social media, this movie takes us in a ride back to the very beginning of it. It tells us the story of young Mark Zuckerberg who is an undergraduate at Harvard and also a computer genius. He begins to work on a concept which expands into a globally recognized social network called Facebook. This leads Mark into financial freedom as he becomes one of the youngest billionaires existing.
One thing this movie teaches is the actualization of dreams and utilization of talents. Usually students become so consumed with school work which while being good, prevents them from discovering other parts of themselves which could prove to be vital to their success in the long run. The saying "Doing what you love and earning from it" finds value in this particular movie.
5. The Smart Money Woman: Drama/ Romance
The Smart Money Woman welcomes us to a financial space. I personally began my savings journey after seeing this miniseries. Based off a book by Author Arese Ugwu, this 7 episode series tells us the story of 5 young female friends; Zuri, Adesuwa, Ladun, Lara and Tami, each one of them in different financial positions in their lives. Zuri, the lead character, is a working class lady who is at the brink of financial meltdown, Adesuwa, the successful lawyer, wife and mother, practically manages her household and her husband singlehandedly.
Ladun is one who you'd call a "rich housewife", being married into one of the richest families in Lagos, she doesn't want for anything and practically lives lavi da Loca. In her own words, "Let it never be heard that Ladun wore the same dress twice". The question though is for how long will the boat of this lavish lifestyle sail? Lara is the big successful daughter and big sister. Being born without a silver spoon and suffering during her early ages, she swore to make life comfortable for her mother and siblings, a task she has handles expertly but is often taken advantage of for.
Tami, who happens to be one character I love a lot, is the typical spoilt rich daddy's girl. She handles a fashion line but is the type who has trust fund and daddy's money to fall back to so she doesn't have to take any major risks, make any investments or savings in her life but as we know, life isn't always a bed of roses.
This series is entertaining and also manages to splash a bit of comedy and romance here and there but most especially, teaches us how to handle our finances better as young women and people generally. It infuses lessons at the beginning, middle and end of each episode so that you don't get carried away and miss the whole essence. A lot of discovery is to be made and financial lessons learnt from this short series.
RECOMMENDED: Advantages and Disadvantages of the Internet
4. Grownish: Comedy/ Drama
In this list filled with real life situations and grown up people, this particular series takes us back to college -or should I say university?- lifestyle. Grownish through four amazing seasons, teaches us how to navigate the university through the eyes of "Just turned adult", Zoey Johnson. Zoey is a talented fashion designer and stylist who seems to have the world all planned out for her.
She becomes fast friends with Aaron, Sky, Jazlyn, Nomi, Ana, Vivek and Luca her fellow students in an evening class she attends in school. These people help Zoey navigate the many walls of Cal U where they study.
Grownish, is one series students particularly stand to learn a lot from as each episode, narrated by Zoey, has a lesson or dishes out to its audience. Financially, academically, relationship wise, friendship wise, business wise and career wise, lessons are learnt from Grownish. It specifically teaches how to achieve academic success amdist every other essential things that make up a normal stay in a university.
Also see: How to become a successful business entrepreneur
3. How to Get Away With murder: Thriller/ Legal Drama
This series is for both potential Legal Practicioners and their counterparts in other fields. It centers on Annalise Keating, a brilliant criminal defense attorney and professor alongside her five students known as "the Keating 5″ who are ambitious law students, the brightest and the best. They get involved in a murder plot which is so twisted that it changes and affects their lives in very many ways.
HTGAWM as it's populary known us a 6 season series and for those of us who don't particularly like extended series, this one will have you switching that mindset in a heartbeat. It is suspenseful filled and has the power to completely consume the watcher till they find themselves binge watching.
Anyone who goes through with this series right from the first three episodes, stands to learn a lot from it legally and otherwise. It's one series that doesn't leave the mind easily which makes it entirely worthwhile and educative.
2. Citation: Social Issues/ Drama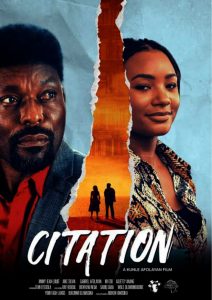 This movie brings to light an issue that has long been ignored by students, lecturers and parents alike. The matter of sexual exploitation of female and in recent times male students by lecturers who are supposed to serve as mentors to them is addressed in this movie. It tells the story of Moremi who is a post graduate student of International Relations in a prestigious Nigerian University.
Moremi is a smart student who performs excellently well in her academics this makes her catch the attention of a new lecturer, Professor N'dyare who takes special interest in Moremi. As the story unfolds, the professor doesn't only take interest in Moremi academically but sexually as well.
A turn down by Moremi to his offer only puts her in a vulnerable position where she is almost raped by the said professor. This leads to a series of board meetings with the disciplinary committee as Moremi decides to make an official report and seeks justice.
This movie lends a voice to students who are constantly victims of these situations. Most students here find it difficult to speak up when they are being harassed sexually by their lecturers as they are of the opinion that they won't be believed by the society and the university board especially.
Citation brings to the awareness that students can seek justice for these acts committed against them by their supposed "protectors". It also teaches us how best to tackle situations like this.
Also see: Hardest courses to study in the university
1. Squid Game: Thriller/ Action Fiction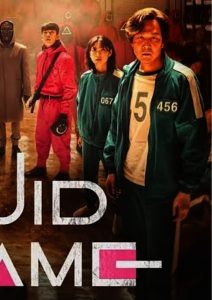 Personally, I think there is no better way to top this list than with this brilliant Korean series. When I started this particular series, I was just so psyched to go through with what everyone else was watching but by the second episode, I was drawn to the issues being addressed by it. Squid Game tells the story of 456 money desperate individuals who partake in a series of life threatening remake of childhood games in order to win a huge cash prize at the end. This seemingly normal affair is far from the usual as lives are lost in the process with players who are desperate to do anything to win.
A close examination of the 9 episodes of this series will teach you how to reason and respond to certain situations, it will reach you the importance of teamwork, financial responsibility, how your relationships with people actually affect how far and how best you'll go in life and most especially, shows you a different outlook on the world and life in general.
RECOMMENDED: Advantages and Disadvantages of learning online
A good time spent going through these 10 movies and series will bring you our refreshed, with a clearer and more open mind. From political viewpoints to financial, to psychological to legal points, you'll definitely go through various aspects and learn a thing or two from these different spaces.
While you might not want to particularly learn about these things on a normal day, these movies will provide you with premium entertainment for relaxation while dropping lessons here and there in the process.  Hence, I advise any student reading this Article to add these movies to their Movie list.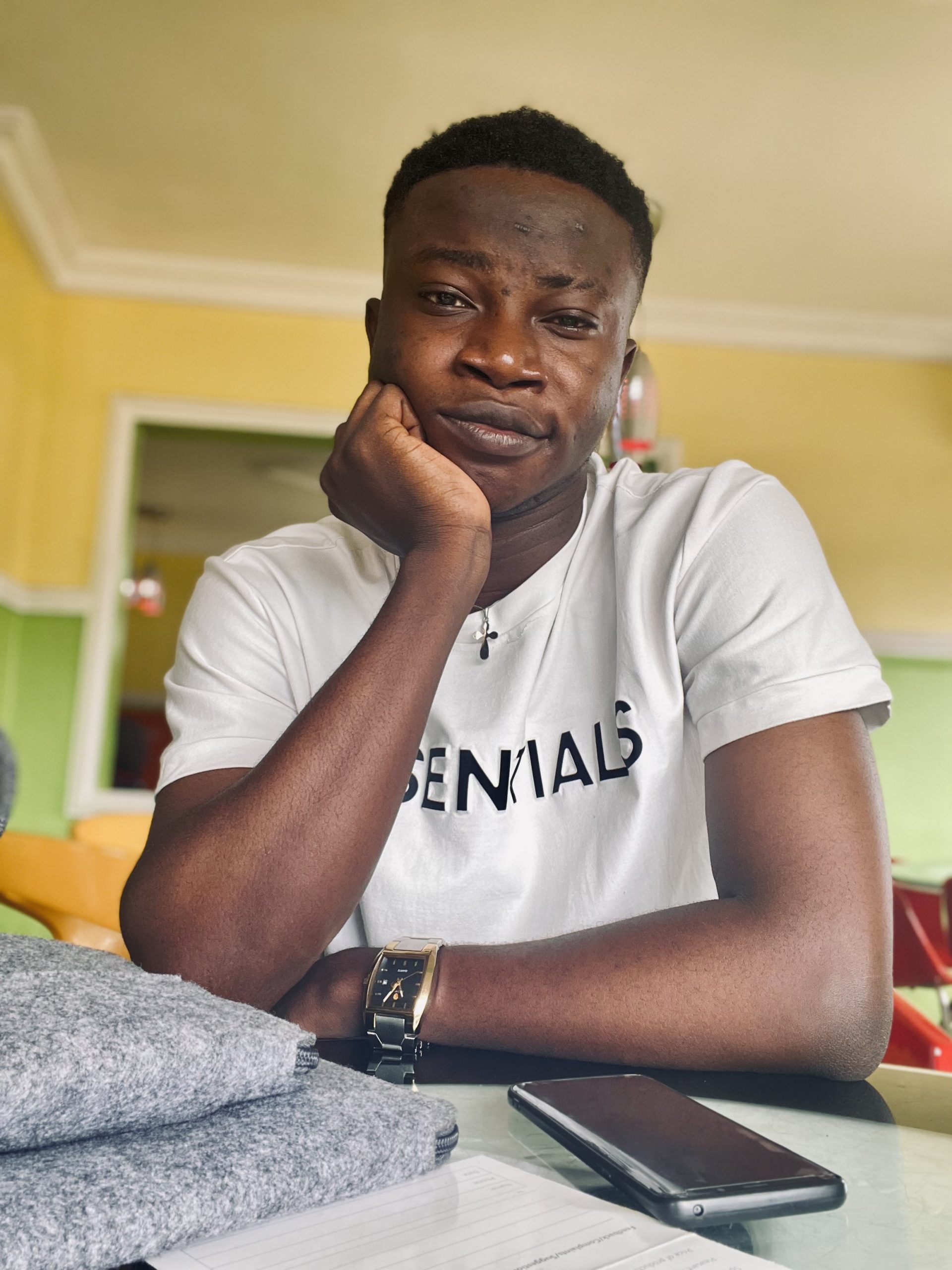 Edeh Samuel Chukwuemeka ACMC, is a Law Student and a Certified Mediator/Conciliator in Nigeria. He is also a Developer with knowledge in HTML, CSS, JS, PHP and React Native. Samuel is bent on changing the legal profession by building Web and Mobile Apps that will make legal research a lot easier.