Richest Comedians In The World: One of life's gifts is the capacity to make others laugh incessantly. It takes a special talent to be able to find humor in anything that happens in daily life, and it's quite difficult to learn how to do it.
However, some people are just gifted enough to make their audience laugh their hearts out amid overwhelming difficulty. They have the talent and wisdom to make people laugh with their jokes and antics because they were blessed with these abilities. This is exactly what comedians do to earn a living.
Some of the most well-known comedians are worth over $500 million in the comedy industry! These people have carved an enduring path and have earned remarkable riches as a result, whether through writing, acting, or both. The best medicine, according to some, is laughter. Most prescriptions have been filled by these comedians, which is a skill.
Whether they specialize in sketch comedy, stand-up comedy, or just basic acting, it is apparent that these performers are amassing a significant wealth from their superb performances.
Their talent and labor of love not only considerably improved their fortune but also greatly increased their reputation.
Due to the rise of streaming services, more people are willing to pay for high-quality content. This will increase the amount of money comedians can make as a result. In this post, we've chosen to spotlight some of the richest comedians ever, along with their current net worth.
Recommended: Best Places To Go On A Date
Top 8 Of The Richest And Wealthiest Comedians In The World
1. Jerome "Jerry" Seinfeld: The wealthiest comedian is Jerome Allen Seinfeld, also known as Jerry Seinfeld. In addition, he is a well-known writer, producer, and actor best recognized for his work on and as Seinfeld. He rose to fame in comedy after co-creating and co-writing the sitcom Seinfeld with Larry David, in which he played a semi-fictionalized version of himself.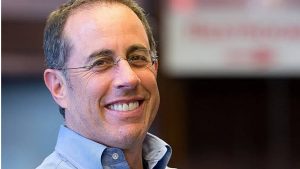 From 1989 until 1998, the program ran on NBC and rose to the status of one of the most celebrated and well-liked American sitcoms of all time.
For his work on Seinfeld and Comedians in Cars Getting Coffee, he has received four Grammy nominations in addition to twenty Primetime Emmy nominations. Seinfeld is regarded as the supreme comedian in the United States. According to Forbes Magazine, Jerry Seinfeld is the richest comedian in the world, with a net worth of $950 million.
2. Byron Allen: With an estimated net worth of $800 million, American comedian and television producer Byron Allen ranks second among comedic figures. The chief of the American broadcasting Empire Entertainment Studios is Byron Allen, who is well-recognized for that role.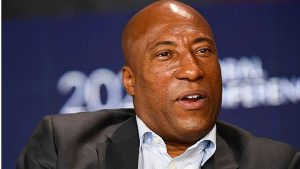 AMG, the Allen Media Group, is another company he owns and runs. He is a highly accomplished actor who is one of Hollywood's greatest unsung heroes. Allen now controls The Weather Channel's television network (not the website) as a result of a 2018 acquisition.
With his two businesses, he controls 12 cable networks and actively creates about 70 television programs that are shown on affiliates throughout the US. Numerous acclaims bear his titles, such as the Whitney M. Young Jr. Award, the 16th Annual Brandon Tartikoff Legacy Awards, the Goldman Sachs Builders & Innovators Summit's 100 Most Intriguing Entrepreneurs award, and many others.
See Also: Football Players With The Most Trophies
3. Matt Stone: American animator, voice actor, and playwright Matthew Richard Stone, better known by his stage name Matt Stone, has a $700 million estimated net worth. By co-creating the contentious, satirical cartoon "South Park" with buddy Trey Parker, he rose to international fame. The program, which debuted in 1997, soon rose to the top of Comedy Central's list of most-watched programs.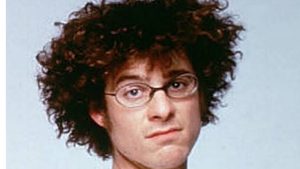 He co-created the television series South Park and The Book of Mormon with another great comic and creative partner, Trey Parker. He has worked on several short films throughout his more than 20-year career. He has received five Primetime Emmy Awards, three Tony Awards, and one Grammy Award for his achievements. He is currently the third-richest comedian in the world.
4. Matt Groening: The Simpsons, the longest-running animated series and sitcom in the United States, is credited with much of Matt Groening's famous work. He also created the comic strips Life in Hell (1977–2012), Futurama (1999–2003, 2008–2013, 2023–on), and Disenchantment (2018–present). He is currently one of the richest comedians of all time because of the hard work that got him his name and popularity.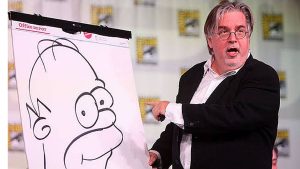 Groening has garnered 13 Primetime Emmy Awards, which include 11 for The Simpsons and 2 for Futurama. His 2004 award for "outstanding contribution to comedy" earned him a British humor Award as well. The Hollywood Walk of Fame has awarded him a star as well. He is thought to be valued at around $600 million at the moment.
5. Trey Parker: In addition to acting, animating, writing, producing, directing, and composing, Randolph Severn "Trey" Parker III is a comedian. As previously mentioned, Trey Parker and Matt Stone served as co-producers of the well-known American animated sitcom South Park, which brought the pair a sizable amount of riches.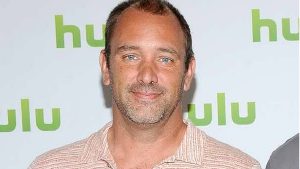 Additionally, they collaborated on the sitcom The Book of Mormon, which brought them four Tony Awards and a Grammy Award. Furthermore, he received 5 Primetime Emmy Awards and 1 Oscar for his work on South Park. Additionally, the song "Blame Canada" from the South Park: Bigger, Longer & Uncut movie has earned him an Academy Award nomination.
Trey Parker is one of the richest comedians in the world, with a 600 million dollar personal fortune.
Must Read: How To Make Your Students Love You
6. Ellen DeGeneres: The richest female comedian in the world in 2023 is Ellen DeGeneres, who has a net worth of $500 million. Before transitioning into acting and starring in the comedy "Ellen" (1994–1998), Ellen began her career as a stand-up comedian in the 1980s. She then started presenting her nationally broadcast talk show, The Ellen DeGeneres Show, in 2003.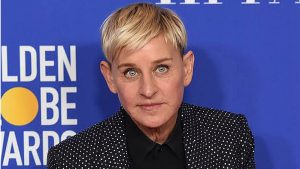 After over 20 years, she announced in 2021 that she would be ending the chat program. Ellen Degeneres is ranked as the fifteenth highest-paid entertainer in the world by Forbes. The World Pride Power ranking ranked her second and ranked her as the 50th most powerful woman in the world.
7. Adam Sandler: Before becoming the well-known humorous actor that he is today, Adam Richard Sandler began his career as a comedian. Between 1990 and 1995, he performed as a cast member on Saturday Night Live. His comedy career has flourished in Hollywood.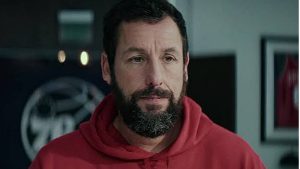 He is one of the wealthiest comedians, with an estimated net worth of $500 million. He has held the title of the highest-paid actor in the world multiple times over his career. He has received more than 46 of the 120 accolades that he has been nominated for throughout his career.
8. Jay Leno: As well as being an American television host and writer, Jay Leno is regarded as one of the greatest comedians of all time. Before taking the helm of NBC's The Tonight Show with Jay Leno, which he hosted from 1992 until 2009, he performed stand-up comedy for many years.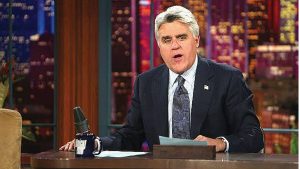 Although Jay Leno amassed most of his wealth as the host of a television program, he insisted that he has not spent any of the money from the program and instead relies only on the income from his stand-up performances to support himself. With an estimated net worth of $450 million, he is one of the wealthiest comedians.
See Also: Which Country Is More Powerful/Stronger, Russia or USA?
Conclusion
There you have it: a list of some of the wealthiest comedians in the world. Although some of the comedians on this list are situated in the United States, it is important to remember that the comedy industry has created multi-millionaires in other countries who were not included on the list.
It should come as no surprise that comedians are among the wealthiest entertainers in the world given the comedy genre's rising popularity.