Football Players With The Most Trophies (Most Decorated): Football is a team sport wherein every team is rewarded for their outstanding performance in a Competition with a trophy, and the most outstanding players in such a title winning team wins an individual award for their individual brilliance, but no individual can win a trophy independent of their team no matter how good such a player is.
Nonetheless, over the years we have seen some brilliant players who  have propelled their team to win a trophy and the culmination of trophies they have won with their team comfortably puts them on the table of the most decorated football players in terms of trophies.
There are a good number of players on this table, but have you ever wondered who these players are? Well, wonder no more as in this article we shall examine the list of eleven footballers comfortably sitting on the table of the most trophy decorated players in the history of football.
Recommended: Most Dangerous Sports In The World 2022
Top 13 Most Decorated Footballers In The World 2023
1. DANI ALVES: Dani Alves da Silva popularly known as Dani Alves is a former Brazilian International who currently plys his trade at Fc Barcelona of Spain and ranks as the most decorated player in the history of football with an incredible 44 trophies accumulated at both club and International level.
At club level, Alves won his first trophy at Sevilla in 2005; the UEFA Europa League, before he went on a trophy winning spree winning four more trophies at Sevilla between 2005 – 2008 before he moved to FC Barcelona where he established himself as the best Right back in the world; winning 24 trophies in just 8 years between 2008 – 2016 at the club.
After his spell at Barcelona, Dani Alves joined Juventus same year winning the Italian Seria A and Italian Cup in just a season, before he joined Paris Saint- Germain where he won six additional trophies in just two years at Paris based club. After his adventure in Europe, Alves returned to his native Brazil joining Sao Paulo where he won the 2021 Campeonium Pauilista before he returned back to Barcelona in same year.
At the International stage, Dani Alves have won the Copa America twice, Confederations Cup twice, and recently captained the Brazilian national team to Olympic gold at the 2020 Olympic games.
Recommended: Most Paid Players in Nigeria 2023
2. LIONEL MESSI: Lionel Messi is an Argentine International often dubbed as the Greatest Of All Time (GOAT) by fans, but it seems that he is not only one of the greatest players, but also one of the most decorated players in football history with an incredible 39 trophies.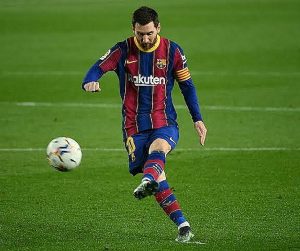 Messi won his first trophy; the Spanish La Liga in 2004 at Fc Barcelona aged 18 after which a floodgate of trophies began to flow during his long stint at Barcelona where he spent 17 active playing years winning a total of 35 trophies in these years.
He then joined left Barcelona and joined PSG in 2021, winning the 2021 – 2022 Ligue 1 title; a win which increased his Club trophy tally to 36. At the international scene, Messi has won three trophies which includes the 2019 Copa America, 2008 Olympic Gold medal, and the under 20 FIFA World cup. A feat which decorates his trophy cabinet with 39 trophies.
3. HOSSAM ASHOUR: Hossam Ashour a former Egyptian international Defensive Midfielder is not relatively a popular player due to the fact that he never played in Europe, but he still ranks tall as the most decorated African Player and one of the most decorated Football players in the world with an incredible 39 trophies won during his 17 years stint with Al- Ahly Sc of Egypt.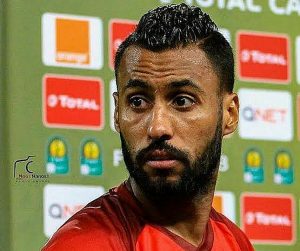 This feat does not only make him one of the most decorated players, but also the Player with the most trophies at a single club.
Recommended: Most Beautiful Stadiums in the world 2022
4. ANDRES INIESTA: Andres Iniesta is a special player who currently ranks amongst the best Midfielders to ever grace the game of football. He is also one of the most decorated players too as he has won 39 trophies, notably four trophies with his National team Spain including the 2010 FIFA World cup wherein he scored the winning goal at the final, 32 trophies at club level with Fc Barcelona, and two trophies at his current club Vissel Kobe of Japan.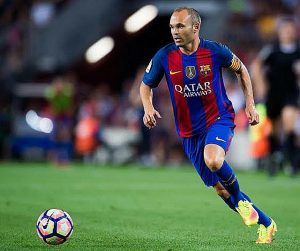 5. MAXWELL: Maxwell may not be remembered as an incredible left back, but definitely he has left a mark as the most decorated leftback in the history of Football as he has accumulated a total of 37 trophies during his playing time.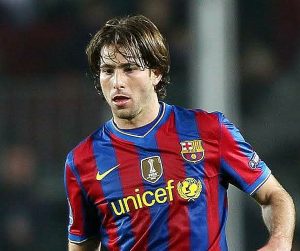 Maxwell had an early test of trophy in 2000 winning the Brazilian cup with Cruzerio, before embarking on a trophy laden spree winning numerous titles with Ajax Amsterdam, Inter Milan, Barcelona, and PSG where he retired in 2017 after playing his final game a French cup final which he won to bring his trophy cabinet tally to 37.
Also see: Advantages and Disadvantages of being a teacher
6. GERARD PIQUE: Pique a former Spanish international currently plying his trade at FC Barcelona is the most decorated CB in the history of football with an astonishing 37 trophies, 30 of which has come during his time at Barcelona. He won four trophies Including the UEFA Champions league and Premier League title at Manchester United, and won the remaining three with his National team Spain.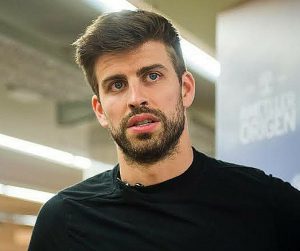 As his career is still on, he has the chance to add to his trophy cabinet, but as things stand now he has only 37 trophies in his career.
7. VITOR BAIA: Vitor Baia is a former Portuguese international who retired in 2007 taking with him the coveted prize as the most decorated Goalkeeper in the history of football as he won an incredible 35 career trophies amased during his time at FC Porto and short spell at FC Barcelona.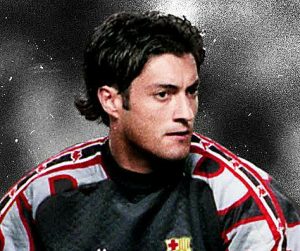 Recommended: Countries with the Most Handsome Men in the world 2022
8. RYAN GIGGS: Ryan Giggs is the most decorated player in English football. During his 33 year spell with Manchester United he won it all accumulating an incredible 35 trophies the most achieved by a Premier League player and therefore making him the most decorated player in English football and one of the most decorated in the world of football.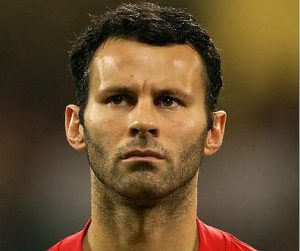 9. SIR KENNY DAGLISH: Closely behind Ryan Giggs is Sir Kenny Daglish a former Scot international and Liverpool legend who was a dynamic forward contributing immensely to the success of the teams he played for particularly Liverpool FC of England and Celtic of Scotland where his 34 career trophies is divisible amongst as he won 9 trophies at Celtic and 25 trophies at Liverpool, a tally which makes he one of the most decorated players in the history of football.
Recommended: Advantages And Disadvantages Of a Public Limited Company
10. CRISTIANO RONALDO: Cristiano Ronaldo dos Santos aka Cr7 is a Portuguese international widely regarded as one of the Greatest players to grace the game of football. During the course of his long footballing career he has accumulated a lot of individual honors, but notably his impressive display and clutch performance has contributed massively to winning numerous trophies for all the teams he has played for.
Ronaldo started his career with his boyhood club Sporting Lisbon winning the Portuguese Super cup before he joined Manchester United where he won 10 trophies and established himself as the best player in the game of football; a status which earned him a big money move to Real Madrid where he won 16 trophies Including four Champions league, and then he left Real Madrid in the summer of 2018 to join Italian giants Juventus where he won five trophies in three years, therefore bringing his Club trophy tally to 32.
At the international stage, Ronaldo captained his National team to the Famous 2016 European Championship and he has also won the UEFA Nations League.
Recommended: Differences Between Extensive and Intensive Reading
11. XAVI HERNANDEZ: Xavi a master at his Midfield craft is an ex Spanish international who ranks as one of the best ever in his position and concludes our list of most decorated Football stars with his comprehensive trophy cabinet of 33 trophies.
This 33 trophies includes 27 major trophies won during his long stint with FC Barcelona which ended in 2015, after which he moved to Al Sadd where he won two trophies and eventually retired. At the International stage he won four trophies Including the FIFA World cup in 2010 and two European Championship in 2008 and 2012 respectively to cap off a wonderful trophy laden career. Trust you had a great read? You can feel free to share your opinion in the comment section.
Recommended: Oldest museum in the world
12. Sergio Busquets: Spanish defensive midfielder Sergio Busquets has played for FC Barcelona his whole professional career. Particularly during the time when Pep Guardiola's "tiki-taka" style of play was popular, Busquets has been a crucial component of Barcelona's success.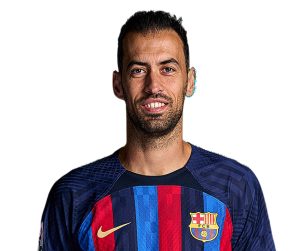 With the club, he has won many national and international championships, including 8 La Liga championships, 7 Copa del Rey championships, and 3 UEFA Champions League championships. Along with his accomplishments at the club level, Busquets also had a significant role in the Spanish national team's victories at the 2010 FIFA World Cup and the 2012 UEFA Euro. Busquets is regarded as one of the best defensive midfielders of his generation because of his excellent vision, passing ability, and defensive prowess.
13. Dani Carvajal: Dani Carvajal is a Spanish right-back who has been a stalwart for Real Madrid since his return to the club in 2013. Carvajal started his career at Real Madrid's youth academy, La Fabrica, but had a brief spell at Bayer Leverkusen before returning to Los Blancos.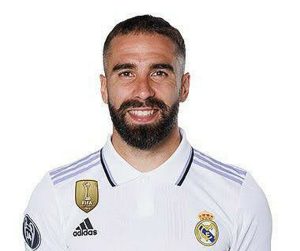 Since then, he has been a consistent performer for Real Madrid, winning numerous domestic and international titles, including 5 La Liga titles, 4 UEFA Champions League titles, and 4 FIFA Club World Cup titles. Carvajal is known for his excellent defensive skills, pace, and ability to contribute to the attack, making him one of the best right-backs in the world.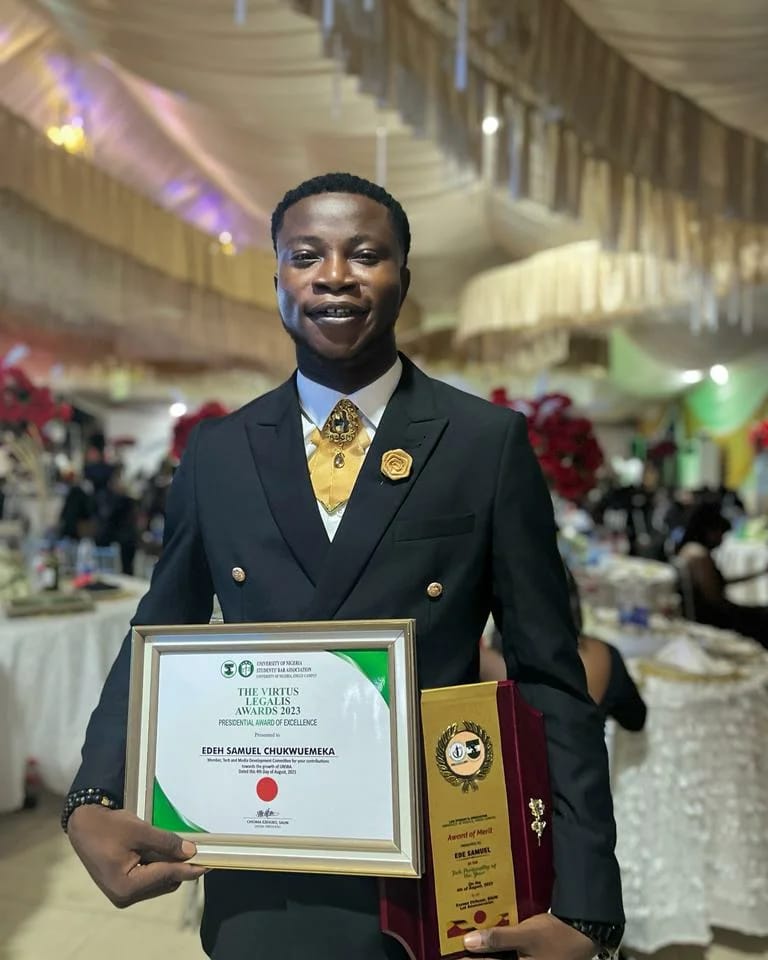 Edeh Samuel Chukwuemeka, ACMC, is a lawyer and a certified mediator/conciliator in Nigeria. He is also a developer with knowledge in various programming languages. Samuel is determined to leverage his skills in technology, SEO, and legal practice to revolutionize the legal profession worldwide by creating web and mobile applications that simplify legal research. Sam is also passionate about educating and providing valuable information to people.