Most Influential Musicians of All Time: We all need music to unwind, fall in love, and even make the most important decisions in life. We may learn a lot about ourselves through the music we enjoy. Music has evolved to reflect a better grasp of the global music industry and to positively impact society. As the popularity of various genres has grown, the music industry owes a debt of gratitude to the great pioneers and inventors.
The most influential performers have forged their trails throughout the pop culture landscape, paving the way for this expansion and flexibility in music. As a result, listeners have been gifted with an enormous explosion of various abilities and daring creativity.
In light of this, we might conclude that the world has been graced with some tremendously gifted musicians over the years. The hardest part is deciding who among them is the greatest and most influential. A list of the best artists could not be created impartially; a bias of some kind would be necessary. The list of musical legends is always evolving since no one can claim to have created it.
However, after investigating and exploring the sounds of every type of music ever created, including modern and classical, popular and experimental, chart-topping and obscure, one has dived deeply into the annals of history. A list of the most influential musicians has been acquired. Even though you might not agree with every artist on this list, you will undoubtedly admire it. A list of the most influential musicians ever is therefore provided in this article.
Also see: Most Dangerous Waters In The World 2022
Top 10 Greatest And Most Influential Musicians of All Time
1. The BEATLES: A sensation, The Beatles have been and continue to be. Millions of people are still inspired by the classic songs written by Lennon and McCartney (Strawberry Fields Forever, A Day in the Life), as well as the flawless musicianship of George Harrison and Ringo Starr.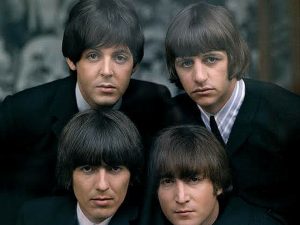 The Beatles' study of other genres, going beyond rock'n'roll to include Indian music and psychedelia, with an eye toward societal significance, opened doors for pop music that have never been shut. Not to mention their brazen studio experimentation and aesthetic audacity. What The Beatles accomplished over their 10 years of collaboration is still astounding and unmatched.
2. Led Zeppelin: One of the finest bands in music history is regarded as being Led Zeppelin, a renowned rock and roll group. Despite their few reunions, Robert Plant, Jimmy Page, John Paul Jones, and John Bonham have stayed true to their history and will always be recognized for their great music. Before the formation of Led Zeppelin, Robert Plant, who sang lead, Jimmy Page, John Paul Jones, and John Henry Bonham were all accomplished musicians. They were able to express their feelings via music.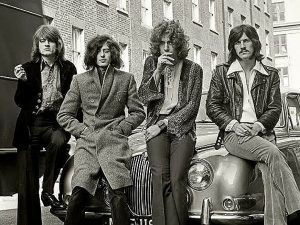 Led Zeppelin's ability to improvise often during live performances, giving each song's performance a distinctive feel, is an intriguing quality that sets them apart.
Also see: Differences Between Memorandum of Association And Article of Association
3. David Bowie: David Bowie was a master provocateur who used his androgynous appearance to challenge sexual conformity. Bowie's brilliant personas—the glam rock alien Ziggy Stardust and the steely nobility of the Thin White Duke—paved the way for others to combine fashion, theater, and performance art with popular music.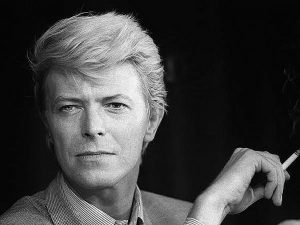 Bowie created his elegy even after his death, and his final album cemented his status as the greatest musician of all time. Bowie experimented with every genre that was popular at the time, and his impact will be felt for many years to come.
4. Elvis Presley: Rock 'n' roll was made into something far better by Elvis Presley, who was the genre's king. Rockabilly, the most well-known rock 'n' roll sound we are familiar with, was formed by fusing many musical genres. Elvis Presley went from being an unknown to a national celebrity because of the popularity of this musical style.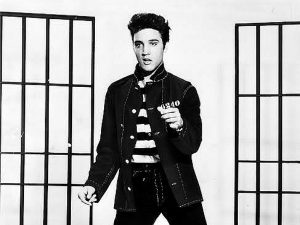 Presley's specialness was in his songs and charisma on stage. It's likely that you already adore Presley's dancing routines if you've watched any of his concerts. His songs often combine Black gospel, blues, and country genres, and a significant portion of them are influenced by the Black musicians he listened to growing up.
Recommended: Advantages and Disadvantages of Being Famous
5. Michael Jackson: The 20th century's biggest influence on American popular music was the late Michael Jackson, popularly known as the King of Pop. He revolutionized music production and promotion thanks to his ingenuity.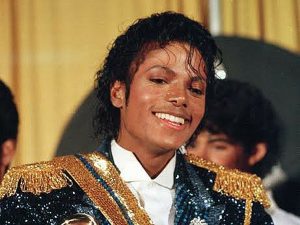 Although Michael Jackson is referred to regarded as the "King of Pop," we think that he cannot be associated with any one kind of music. He was a musical prodigy who tried every genre, including hip hop, rock, soul, funk, and even rap. Because of this, he is adored and admired by individuals of all ages, ethnicities, cultures, and backgrounds.
6. Bob Dylan: If there is one musician who has influenced everyone, from teens to the greatest bands of all time, it would have to be Bob Dylan.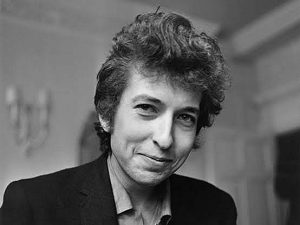 Bob Dylan is not merely a musician. He is an author, musician, and artist. Not to mention, Bob Dylan was the one who liberated The Beatles from the limitations of pop songwriting, allowing them to cross over into other genres and reimagine the process of creating music.
Recommended: Richest Professional Wrestlers of All Time
7. Queen: Even though it has been many years since Queen played with their original lineup, they are still considered one of the finest bands in music history. Their music combines anthemic, joyful, and tragic elements.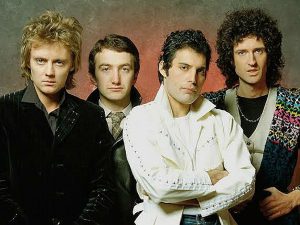 Queen's music changed with time and provided fresh music to all listeners. While Freddie Mercury was the band's main vocalist and won over the crowd with his sophisticated stagecraft, the majority of people in the world only remember him as the band's lead vocalist.
8. Chuck Berry: One of the very few musicians that take into account their audience's reaction and play appropriately is Chuck Berry, popularly regarded as the father of rock 'n' roll.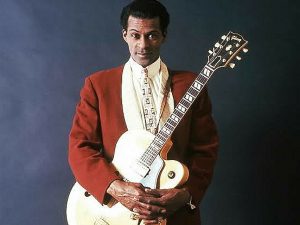 He played his distinctive electric guitar during the sessions and composed and sang all of the tracks. Since he didn't borrow tunes from other artists, all of his records had a gratifying consistency.
Chuck Berry may be most known for his live performances, but lyricists throughout the world number in the hundreds of thousands. Some of the greatest bands and artists in history, such as The Beatles and The Rolling Stones, have recorded his groundbreaking lyrics.
Recommended: Countries with the best education system in the world
9. Kate Bush: A new era for female musicians was heralded by the High Priestess of Progressive Pop, Kate Bush, with a sweep of her iconic white frock. Due to Bush's unique vocal range, her pixie-like presence was felt for much of the next decade when she appeared on the music scene in 1978 with her No. 1 single, Wuthering Heights.
Kate Bush, who left behind a legacy of avant-garde art-pop albums, is still an inspiration to many female artists today with her seductive femininity and raw passion that evokes ethereal beauty like a Celtic mother goddess.
10. Bob Marley: Bob Marley, a Jamaican-born musician who achieved success in 1973, rose to fame by giving reggae a rock-star appeal and a captivating stage persona. Marley cemented his status as one of the most influential musicians of all time by elevating the genre to a place where it received both critical and commercial acclaim.
He did this by demonstrating that reggae was about more than a string of novelty hits. He became a global symbol of peace thanks to his Rastafarian-influenced songs that promoted a kind, laid-back attitude.
Recommended: Fastest Rappers in the world
Conclusion
There have been so many outstanding artists and bands throughout history that have permanently altered the music business and the music landscape. Without some of these bands and performers, it's difficult to think where music would be today. Many excellent musicians were left off the list, but these top 10 list artists and bands genuinely stand out from the competition.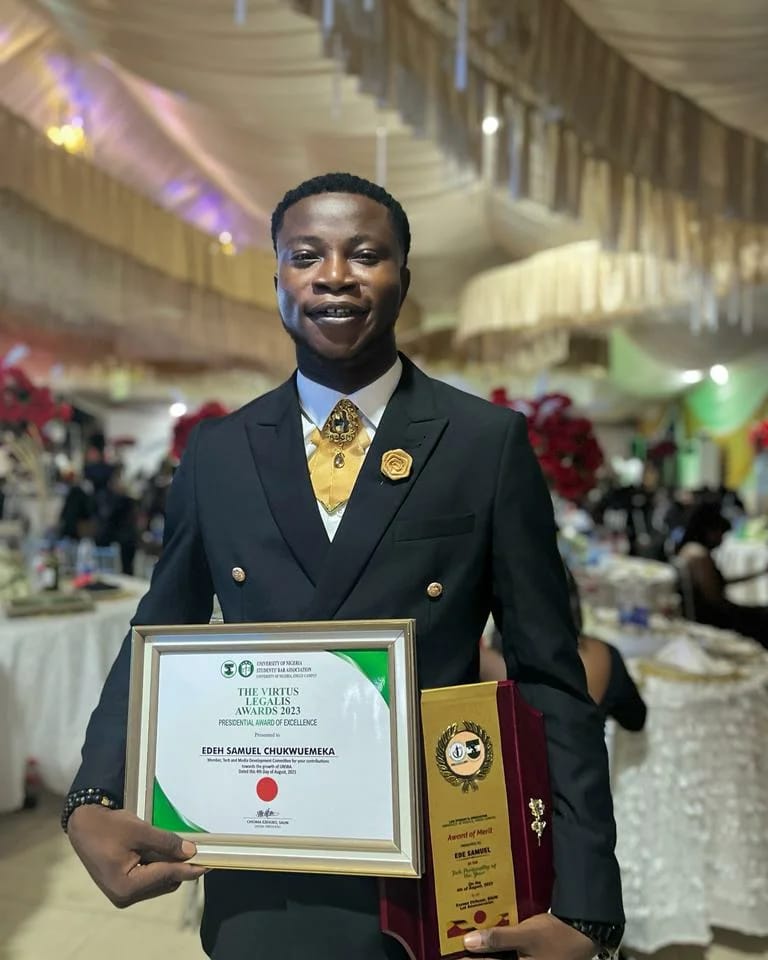 Edeh Samuel Chukwuemeka, ACMC, is a lawyer and a certified mediator/conciliator in Nigeria. He is also a developer with knowledge in various programming languages. Samuel is determined to leverage his skills in technology, SEO, and legal practice to revolutionize the legal profession worldwide by creating web and mobile applications that simplify legal research. Sam is also passionate about educating and providing valuable information to people.