Most Beautiful Actresses In Nigeria: Almost everyone values beauty. The most prized quality is thought to be attractiveness, particularly when discussing women. It is the only thing that adds up to a woman's hues. Women gain respect, self-worth, faith, and confidence from their beauty. It may work miracles for you out of thin air. There are many gorgeous actresses of various bloodlines in the enormous kingdom of stunning ladies known as Nollywood.
Like Hollywood and Bollywood, Nollywood is the organization in Nigeria that regulates film productions there. This entertainment industry has done well in terms of worldwide relationships and collaboration with some of the biggest names in the global entertainment arena. Rapid expansion has been seen in the Nollywood sector. all the well-known actresses we have grown to admire and adore were produced. These lovely Nollywood actresses are all female and have made it big in the industry. They had discovered how to free themselves from the constraints that had held them back, accepted what had happened, and triumphed over it all to realize their dreams.
Probably ever, these are Nigeria's most stunning actresses. But they are not just some of Nollywood's most beautiful actresses; they are also some of the most recognizable and powerful female actors. Because of this, we'll be talking about a list of the most beautiful actresses in Nigeria in this post, in no particular order.
Recommended: Richest men in Nigeria and their net worth 
Top 12 Prettiest/Most Beautiful Actresses In Nigeria
1. Genevieve Nnaji: Genevieve has climbed the social and financial ladder thanks to a string of accolades and widespread acclaim since earning the Best Actress Oscar for the Africa Movie in 2005.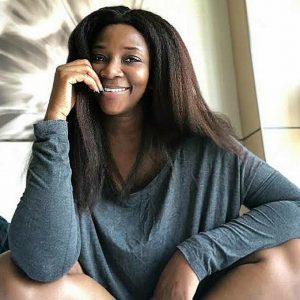 The most beautiful actress in Nigeria in 2022 is Genevieve Nnaji, who tops the list. She is a seasoned actress, producer, businesswoman, and television personality in Nollywood. She was raised in a middle-class family. She attended Methodist Girls College in Yaba before continuing her education at the University of Lagos to pursue a theater arts degree. In addition to being attractive, Genevieve has put so much into the business that Oprah Winfrey dubbed her the Julia Roberts of Africa in a 2009 edition of her program.
2. Adesua Etomi: In addition to being one of the most stunning Nollywood actresses in Nigeria, Adesua Etomi, the wife of well-known singer and politician Banky W, is undoubtedly a highly skilled actress. Adesua Etomi is considered one of the most beautiful Nollywood actresses in Nigeria by individuals enquiring as to which Nollywood actresses are the most gorgeous.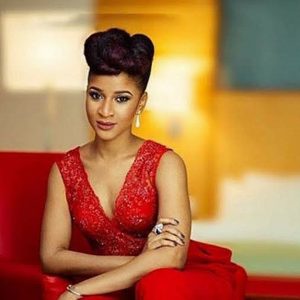 Film producers frequently choose her because of her excellent acting skills. She is one of the most sought-after actors, having been in several blockbuster films, many of which are also available on Netflix. She has secured various sponsorship and endorsement arrangements for herself.
Also see: Advantages and Disadvantages of a savings account
3. Stephanie Okereke: Stephanie was born in Ngor Okpala, Imo state, on October 2nd, 1982. According to her, she always wanted to be an actress. She started going to auditions while still enrolled in college, where she finally landed the parts in "Compromise 2″ and "Waterloo" that won her accolades. In 2002, she finished second in the competition for the title of "Most Beautiful Girl Nigeria," stunning in her beauty.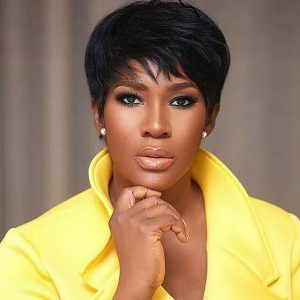 4. Omotola Jalade: Beautiful actress and singer Omotola Jalade Ekeinde is known as Omo Sexy. Born on February 7th, 1978, the accomplished mother of four. The first actress from Nigeria to star in a reality program is Omotola.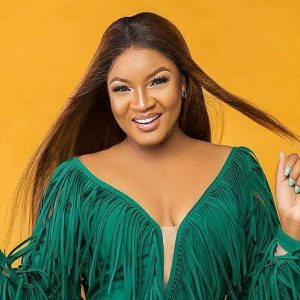 Omotola was previously rated as one of the top 100 most important individuals in the world after receiving several awards and accolades for her outstanding contributions to Nollywood. She is not only to be applauded for her work in movies but also for her humanitarian initiatives.
Recommended: Best Online Universities in the World
5. Linda Osifo: Actress and television host Linda Osifo is from Nigeria. She placed first in the Miss Nigeria Entertainment Canada 2011 competition and second in the Miss AfriCanada 2011 competition. Linda Osifo was born and raised in Toronto, Canada, and lived there for most of her adult life until moving to Lagos, Nigeria, to pursue her acting career. She is the middle child and the family's first daughter. St. Thomas Aquinas High School graduate earned her bachelor's of arts in psychology from York University in Toronto, Canada, in 2013.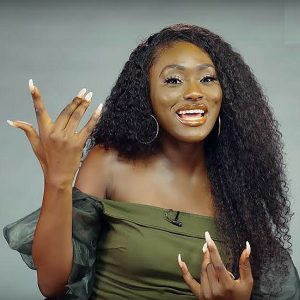 When Linda was nominated for an ELOY award in 2015 for her performance in the popular Ebonylife TV series "Desperate Housewives Africa," she established herself as a major Nollywood talent.
6. Rita Dominic: Rita Dominic is one of the sexiest and best-looking Nollywood actresses in Nigeria; she also has a beautiful physique. Light-skinned with white, sparkling teeth. Rita Dominic has worked in the entertainment business for many years and has amassed one of the largest net worths among Nollywood actresses. She is also quite skilled, and her appeal to the eye helped her build a sizable following.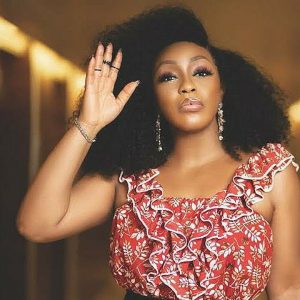 Recommended: Best Smartphones For Students 2023
7. Fathia Balogun: This list undoubtedly includes Fathia Balogun, one of the most stunning Nollywood actresses. Fathia is a divorced mother who is married to well-known actor and producer Saidi Balogun, who is the crush of a lot of guys.
We must commend Fathia Balogun for her contribution to the development of the Yoruba film industry and Nollywood in general. Her career has been blooming since she began acting up till this point.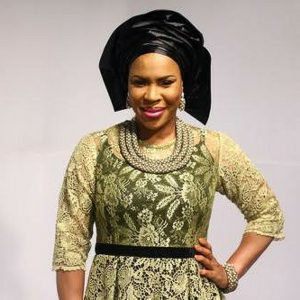 She is such a lucky woman because, despite her experience in the film industry, she still has a youthful appearance.
8. Regina Daniels: Regina Daniels began her career in the Nollywood sector in 2007 when she was just seven years old. Her mother and siblings helped to support her.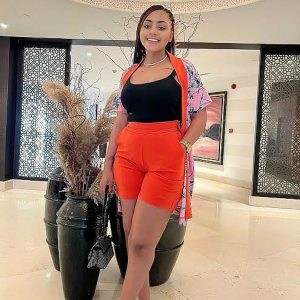 In 2010, she appeared in the Nollywood film "Miracle Child," which propelled her into the spotlight. Regina Daniels has amassed a sizable fortune for herself as a successful businesswoman and a hardworking actress. A nonprofit dedicated to assisting the crippled, the Regina Daniels Foundation is named after her.
Also see: How to maintain good hygiene as a man
9. Adunni Ade: The fairest of them all is Adunni Ade, who was born in Queens, New York. This stunning actress is renowned for how successfully she incorporates elements of her Yoruba heritage into her performances, confounding expectations and shattering the typical perception of actors with various origins and mixed racial heritage.
Adunni earned a degree in accounting from the University of Kentucky. Before deciding to work in entertainment, she had a career in the US housing and insurance industries.
10. Mercy Johnson: Mercy Johnson ought to be likened to a queen; she is so attractive that you want to see her in every scene in a movie. She was born in Nigeria's Kogi State and has long worked in the film business. Her picture is on several billboards, and she has done well for herself.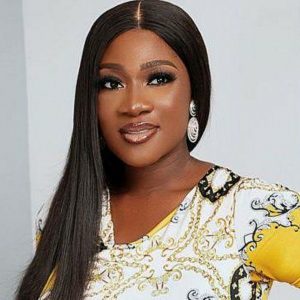 Only if you lack the funds to pay for her services can you overlook a movie in Nollywood starring such a beautiful actress; at the moment, she is working on the film "Professor Johnbull," which is sponsored by Glo, one of the biggest telecommunications companies in Nigeria.
Recommended: Countries with the highest number of scammer
11. Luchy Donalds: The only daughter of three children and the first child, Luchy Donalds was born 28 May 1991 in Owerri, the capital city of Imo State. She attended Mount Camel Premier School for her primary and secondary education. She proceeded to Tansian University, Umunya, Anambra State, for her tertiary education where she studied microbiology, earning a bachelor's degree.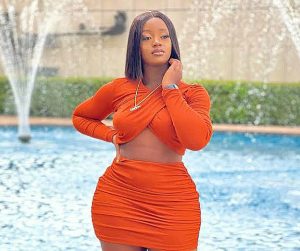 Since joining Nollywood in 2006, Luchy Donalds has appeared in a number of films. Her first film, The Investigator, carried her into the spotlight in 2014. She then appeared in a number of Nigerian movies alongside Nollywood actors. Her awards include Nigerian Achievers' Award for Best Supporting Actress of the year 2019.
Lucy Donald's is a very beautiful actress with a wonderful shape and face. She is quoted as saying that her face and beautiful body figure is her selling point in acting. She however said that she does not condone nudity. She also said that she doesn't go nude because of he jobs and contracts that she stands to lose.
Also see: Highest-paid Athletes In The World 2023
12. Chacha Eke: Charity Eke, popularly known as Chacha Eke, is a Nigerian actress that was born in Ebonyi state. She received her elementary education from ESUT Nursery & Primary School in Ebonyi State and her secondary education from Our Lord Shepherd International School in Enugu. She received a B.Sc. in accounting from Ebonyi State University.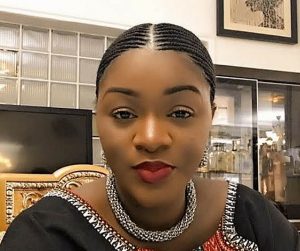 She is known for her crying roles in Nigerian movies and because of the position her father holds as the Ebonyi State Commissioner for Education, Professor John Eke. Chacha Eke has featured in numerous Nigerian movies such as Rope of Blood, Hand of Destiny, Lucy, Sound of Ikoro, Omalicha, Bread of Sorrow, Basket of Sorrow, Festival of Sorrow, Kamsi the Freedom Fighter, My Only Inheritance, Royal First lady, Beyond Beauty, After the Altar, Bloody Campus, Princess's Revenge and has garnered a networth of $700,000.
Another source of her wealth is Brand influencing. Chacha Eke once announced online that she has given up make up and photoshopped images, and she has decided to embrace her natural self because people who look perfect on social media do not look anywhere close to that in real life. Despite this, she is still considered as a beautiful woman, and her recent photos continue to generate controversy.
Recommended: Top 10 Best Secondary Schools in Nigeria 
Conclusion
Sensuality is centered on having an amazing sense of self-worth and appearing incredibly attractive. However, both locally and internationally, the actresses on this list are recognized as some of the most beautiful women. The Nigerian ladies on this list have retained their position in the film business even if some of them are no longer familiar faces on our screens.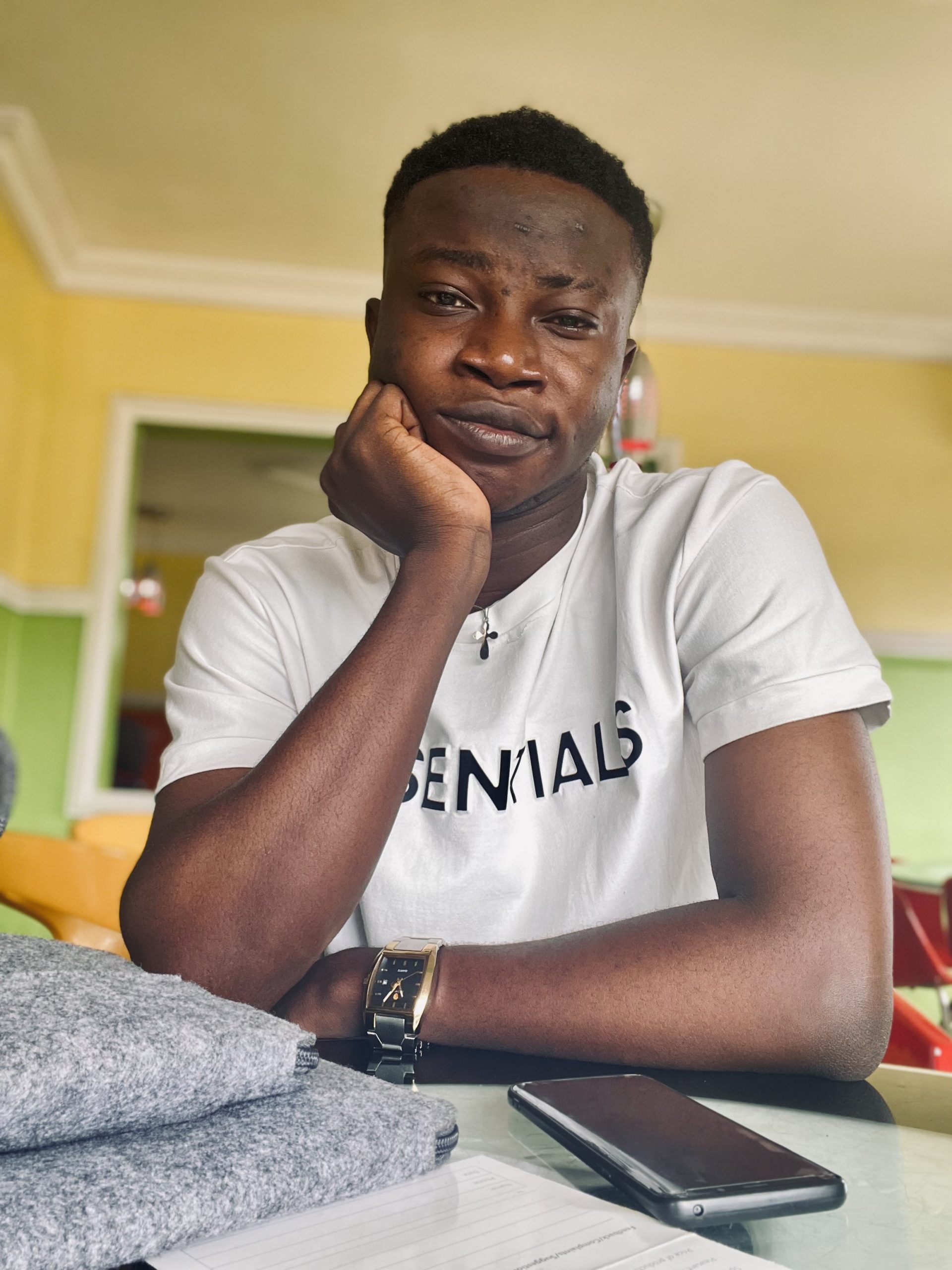 Edeh Samuel Chukwuemeka ACMC, is a Law Student and a Certified Mediator/Conciliator in Nigeria. He is also a Developer with knowledge in HTML, CSS, JS, PHP and React Native. Samuel is bent on changing the legal profession by building Web and Mobile Apps that will make legal research a lot easier.