Richest Men In Nigeria 2023: Being rich or wealthy is a state of being able to afford the basic human needs and some extra luxury without worrying about being bankrupt. It refers to the acquisition of money and valuable assets such as landed properties and sometimes precious stones. Nigeria is an independent State situated in the African continent, specifically in West African sub-region. Nigeria runs a democratic political system of government and a mixed economy.
These entails liberalism. A mixed economy can be said to entertain a free market economy where private individuals are allowed to own and control means of production and distribution in the country. They're only required to remit their annual tax to the Government through the appropriate commission responsible for tax collection. These explains the fact that riches or being rich does not only connotes having a certain amount of money stacked in the bank or somewhere else.
It includes or should include ownership of valuable assets and sometimes means of production. Just like every other independent State in the world with a viable economy that allows her citizens to thrive successfully, Nigeria is not an exception.
In Nigeria, with the availability of both human and natural resources, the private industry has been able to produce successful men and women who are captains of industries, heads of multinational corporations and agencies, big businessmen and women. In this article, we will be taking a look at some of the richest men in Nigeria and their empires.
Recommended: Richest Igbo Men in Nigeria Currently
Top 15 Wealthiest/Richest Men In Nigeria 2023
1. ALIKO DANGOTE: The Founder and CEO of Dangote Group of Company was born in 1957. The Kano born Billionaire businessman magnate Aliko Dangote GCON is the face behind the biggest industrial conglomerate in Africa. Aliko Dangote is into large scale commercial manufacturing of cement and sugar, as well as many other products for household use.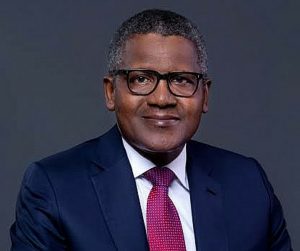 He's currently venturing into large scale refining. The multimillionaire is estimated to have a networth of 12.5 billion US Dollars by Forbes and Bloomberg Billionaires Index as at August 2022. He is considered the richest man in Africa, 75th richest man in the world and of course the richest in Nigeria.
2. ABDUL SAMAD RABIU: The Billionaire businessman, philanthropist is a Nigerian from the Northern part of the country (Kano State). Abdul Samad Isyaku Rabiu CON having been born on the 4th of August 1960, he is an industrialist. The former Chairman of the Nigerian Bank of Industry is the pioneer founder of BUA Group of Company.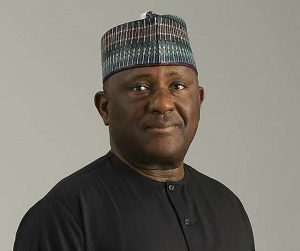 The company is a multi-billion dollar Industry that is into large scale manufacturing of the BUA cement and Sugar, they also major in agricultural produce. He's one of the richest men in Nigeria and with an estimated net worth of about 6.7 Billion dollars, he is considered the second richest man in Nigeria and 5th in Africa.
Also see: Poorest states in Nigeria 2023
3. MIKE ADENUGA: The 4th richest man in Africa Chief Michael Adeniyi Adenuga CSG GCON was born on the 29th of April 1953. The Nigerian billionaire businessman controls the telecommunications industry.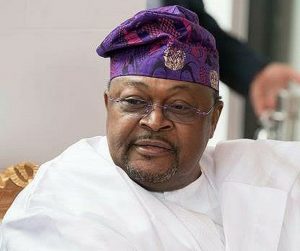 The second-largest telecommunications operator in Nigeria; Globacom is owned by Adenuga. With its operation spread across African Countries like Ghana and Benin Republic, he is also a major shareholder in Conoil, a big oil firm in Nigeria. Adenuga has been confirmed to be a major shareholder in the Equitorial Trust Bank. He is one of the richest men in Nigeria with an estimated net worth of about 6.2 billion dollars.
Also see: Advantages and Disadvantages of Being an Entrepreneur
4. FEMI OTEDOLA: Born on 4th November 1962, Femi Otedola identified and seized a lifetime opportunity in the fuel retail market, which led to him setting up the Zenon Petroleum and Gas Ltd, a company that majored in the marketing and distribution of petroleum products in Nigeria.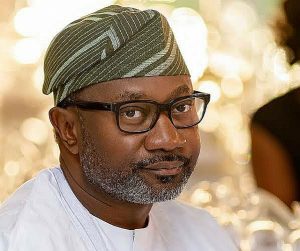 The owner and chairman of Zenon petroleum invested about N15 billion in the downstream infrastructural development and further became a major shareholder and controller in the Nigerian diesel market. His oil company factored in the supply of petroleum products to big Companies situated in Nigeria including; coca-cola, MTN, Dangote Group, Guinness Nigeria, Nestle, Nigerian Breweries and Unilever. The Billionaire businesman had also invested in power generation.
The former chairman of Forte Oil PLC is also a big investor with series of investments across real estates, shipping line and even the finance sector. With ownership of Swiss Insurance, FEMI Otedola established Center force Ltd with specialty in trading and finance. The CEO and president of SeaForce Shipping Company Ltd as well as the owner of the largest ship owner in Nigeria is into major distribution of diesel products. He remains the owner of Femi Otedola Properties (FO Properties). Otedola had been announced as the largest shareholder of First Bank Nigeria as at 2021.
The Nigerian born billionaire from western Nigeria had once chaired the African Petroleum as Executive Chairman having acquired a major share in the business around 2007. Otedola has been considered as one of the richest man in Nigeria with an estimated net worth of about 5.9 Billion dollars by Forbes.
Also see: Advantages And Disadvantages Of Specialization
5. ORJI UZOR KALU: Orji Uzor Kalu who was the former Governor of Abia State is a Nigerian politician and businessman who is a Senator representing Abia North Senatorial District in the Federal Legislature. Born on the 21st of April 1960.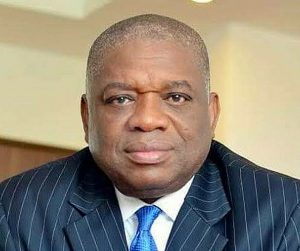 He is the chairman of SLOK Holding and the Daily Sun and New Telegraph newspapers in Nigeria. Aside being into Publishing he's also a major player in the Furniture Industry. With as estimated net worth of about 3.2 Billion dollars, he's considered one of the richest men in Nigeria.
6. ARTHUR EZE: The politician and Chief Executive Officer of Atlas Oranto Petroleum is also a Philanthropist. Born on the 27th of November 1948 from Dunukofia LGA, in Anambra State, Nigeria.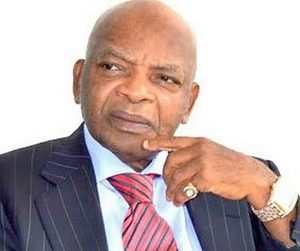 The oil and gas mogul is a royal born prince into exploration and production of oil. With an estimated net worth of about 5.7 Billion dollars, he is considered one of the richest men in Nigeria.
Also see: Countries Where Prostitution is Legal 2023
7. CLETUS IBETO: The Chairman and founder of Ibeto Group Cletus Ibeto is a Nigerian businessman, humanitarian and a multi-billion dollar entrepreneur from the Eastern part of Nigeria. Born in the 6th of November 1952, he is the owner of the largest conglomerate in the Eastern Region.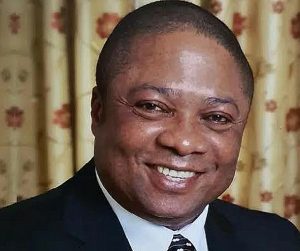 Having carved an empire for himself in the Automobile and real estate Industry, he has an estimated net worth of about 3.5 billion dollar, .among him one of the richest men in Nigeria.
8. TONY ELUMELU: Born on the 22nd of March 1963 Tony Elumelu had been Listed as 100 most influential Africans in Business by the New African Magazine, he purchased the Crystal Bank in 1997 which before its merger United Bank of Africa was renamed Standard Trust Bank. After it merger, the bank had grown beyond measure.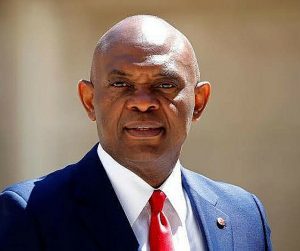 Tony Elumelu went on to establish the Heirs Holdings, an investment company that cut across, healthcare sector, finance, real estate, energy and agribusiness. Tony Elumelu has an estimated net worth of about 1.9 billion dollars and has been considered one of the richest men in Nigeria.
Also see: Meaning and Differences Between Morals and Ethics
9. ABC ORJIAKO: Up until November 2021 when the Nigerian multi Billionaire decided to step down as Managing Director of Seplat oil which he co-founded, he had been into the administration of different companies such as Shebah Exploration and Production Company Limited, Abbeycourt Trading Company Limited, Abbeycourt Energy Services Limited and Zebbra Energy Limited.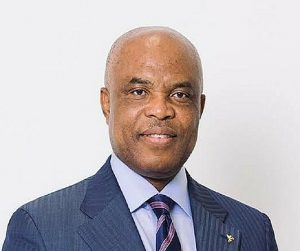 The CEO of Ordec Group as well as Helko Marine Services was born on the 2nd of October, 1960  and have been into pharmaceuticals, real estate and banking. With an estimated net worth of about 1.2 billion dollars, he's considered one of the richest men in Nigeria.
10. JIMOH IBRAHIM: The Chairman, CEO of  Global Fleet Group, Jimoh Ibrahim is a Nigerian politician, legal practitioner and a renowned philanthropist born on the 24th of February 1967. With his business subsidiaries scattered across West Africa, he has an estimated net worth of about 1.1 billion dollars and has been considered one of the richest men in Nigeria.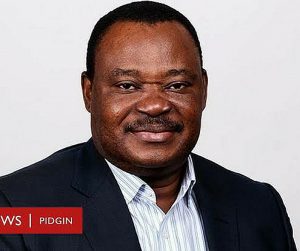 Recommended: Countries With The Highest Agricultural Output
11. ALAFAYAA KARIBOYE-IGBO – $6,1 billion: Oil Money, also known as Alafayaa Kariboye-Igbo, is a business mogul and entrepreneur. In the entertainment business, he is setting the pace.
Oil Money is a young man with many connections that span all socioeconomic classes, all religions, and all ethnicities. He founded Best Car Sales LTD, is the founder of a British Entrepreneur Label, and serves as the CEO of Trump's music and events.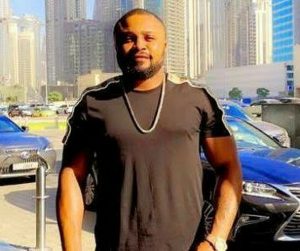 He is interested in the oil and gas industry as well as property management. He has a $6.1 billion net worth at the moment.
Recommended: Differences Between British and American English
12. EMEKA OFFOR – $2.9 billion: Having created a sizable company with operations in several economic areas, Sir (Dr.) Emeka Offor has extensive commercial expertise spanning more than two decades. an entrepreneur with energy and clarity.  Through charity, his Foundation aims to lessen the suffering of society's less fortunate people, with a particular emphasis on providing assistance and encouragement to those who are struggling.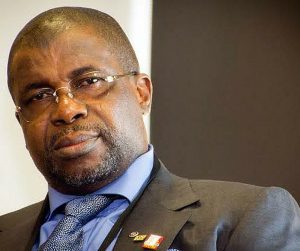 In 1994, he grew the company into the Chrome Group, a conglomerate. Telecommunications and energy industries are included in this. An estimated $2.9 billion represents his net worth.
Also see: Best Ways To Break Up With Your Boyfriend
13. BENEDICT PETERS – $2.7 billion: One of the business tycoons with interests in the oil sector in Nigeria is Benedict Peters. Before transferring to MRS Oil Nigeria PLC, he was employed with Oando PLC. Due to his strong desire to better things, he went above and beyond to start his own petroleum business.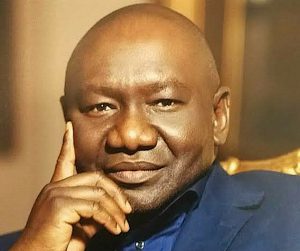 Benedict Peters now serves as the organization's CEO. Aiteo Group is one of the country's largest Petroleum businesses. His assets are worth $2.7 billion.
Also see: Best Hospitals in the World 2023
14. IGHO SANOmI – $2.1 billion: He has been honored with the African Leadership Award. He was presented with the Humanitarian of the Year Award by Mode Men magazine in 2012. In Dubai, Sanomi spoke at the Africa Global Business Forum in 2014, and she planned to return the following year. A retired businessman, Igho Sanomi. Throughout his time of service, he was employed as a police officer. He is the owner of one of the largest corporations in the nation.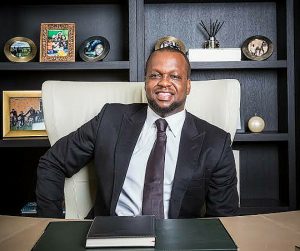 In addition to several other positions, he founded Cosmos AG Oil and served as Talaveras' CEO. Through his multiple ventures in Real Estate, Energy, Mining, Shipping, Aviation, Construction, and telecommunications, he was able to accumulate a net worth of $2.1 billion.
Recommended: Top 10 Most Profitable And High Paying Jobs/Business Ideas For Women
15. Mohammed Indimi– $1.5 billion: Entrepreneur and philanthropist Mohammed Indimi OFR is from Nigeria. His privately held Nigerian oil exploration and production firm, Oriental Energy Resources (OER), was founded by him, and he serves as its chairman. His projected US$1.5 billion net worth is high.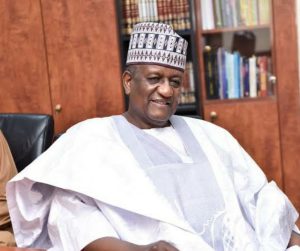 Indimi created and now serves as the chairman of Oriental Energy Resources, a business that specializes in offshore oil exploration and production. He is a close ally of important leaders in the Nigerian military.
With a daily production of 35,000 barrels, it now has three offshore oil and gas products.
Recommended: Top 10 Best Countries to do business in Africa 
In conclusion, Africa has been considered as the giant if Africa, this position has not been represented only by the size of the Nigerian population and economy, the private sector has groomed big business empires and cartels that are making wave in the African continent as seen in the likes of Aliko Dangote and others.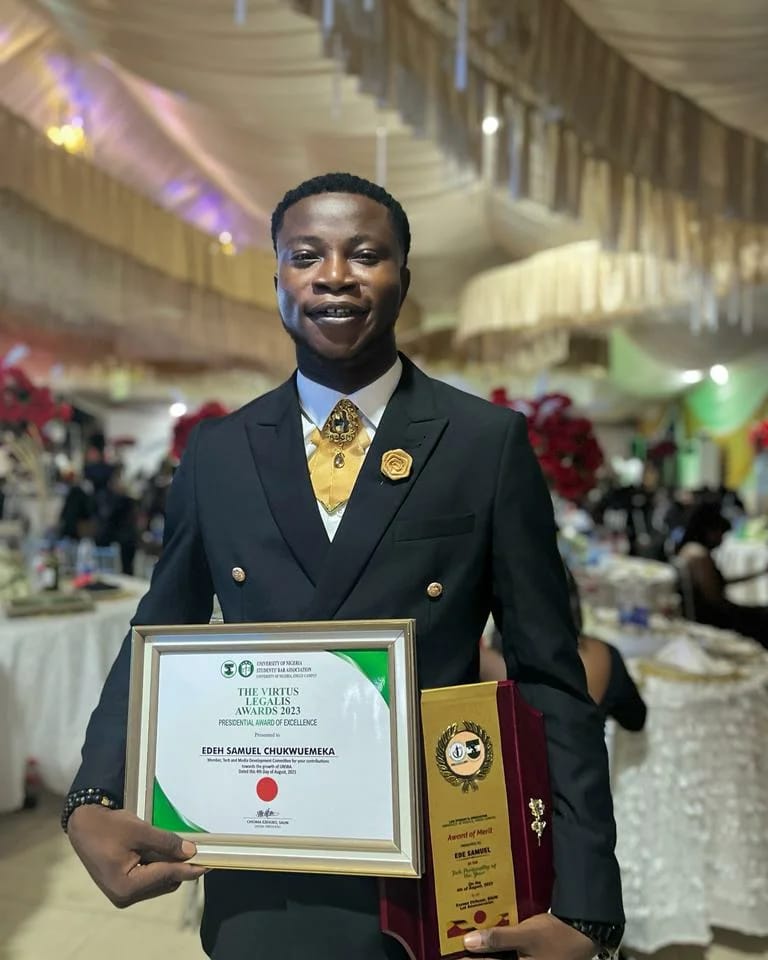 Edeh Samuel Chukwuemeka, ACMC, is a lawyer and a certified mediator/conciliator in Nigeria. He is also a developer with knowledge in various programming languages. Samuel is determined to leverage his skills in technology, SEO, and legal practice to revolutionize the legal profession worldwide by creating web and mobile applications that simplify legal research. Sam is also passionate about educating and providing valuable information to people.