Top 12 Best Handworks to Learn in Nigeria: Looking for a handwork program in Nigeria? In this post, I'll show you 12 simple handworks that you can master to an advanced level and start earning money with right away. Handwork is one of the coolest ways to generate money in Nigeria, especially in cities with a large population—a large population equals a large customer base. In Nigeria, many people who work with their hands make more money in a month than most salaried workers. They are unaware of this due to a lack of records of their earnings.
The considerable time it takes to finish handwork training in Nigeria is one of the barriers to learning. New players are entering the game, and handwork is becoming more accessible. And it doesn't take nearly as long as it used to. As promised, I'll list ten handworks that you may master to an intermediate level in a month and sell in Nigeria.
Recommended: Highest Paying Programming Jobs 2023
Top 12 Highest Paying And Best Handworks To Learn in Nigeria 2023
1. Photography: In Nigeria, becoming a professional photographer is the finest way to work for yourself. It is a profitable handcraft that can be learned in three (3) months. Photographing individuals with a digital camera is considered handwork in photography. To be a successful photographer in Nigeria, you'll require lighting equipment and photo editing abilities. Many people in Nigeria question whether photography is still a worthwhile skill. Yes, it is correct.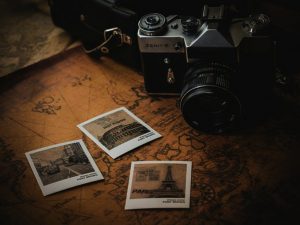 Photography is a lucrative handcraft that you may use to supplement your income. Smartphones with cameras do not pose a threat to the photography industry. Photographers are hired for special occasions such as weddings and photo shoots. If you can take high-quality, beautiful photographs, you can earn a lot of money. Your clientele will always refer you to their friends for photography services.
Instagram and WhatsApp are examples of social media channels where you can market your work. In Nigeria, learning photography can take anywhere from three months to a year. It entails studying the fundamentals of photography and photo editing. There are two (2) ways to learn photography: Taking Photography Classes Online or joining a photographer's apprentice program.
Also see: Top 10 Highest Paying companies in Nigeria currently
2. Hair Barbing: Except for those who leave their hair to grow for fashion, almost every male has his hair cut weekly or every three days. Barbering is one of the most popular talents among men, particularly students, and you will never regret learning it. The most important thing is for you to find a great salon where you can register and train; becoming an expert can take anywhere from 6 to 1 year.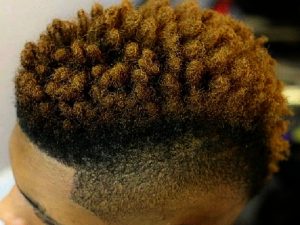 Starting a business is not difficult, and unlike other handicrafts, it is not expensive. To become a successful barber, you must do the following: Learn how to cut the latest styles in Nigeria for both men and women. Choose an excellent location for your barbershop.
Set up your barbershop. Establish a positive relationship with your clients. In Nigeria, you don't need a barbershop to trim your hair. Attaching to a barbershop and paying for the space is an option. In Nigeria, you can learn how to cut hair. Online Training or Apply for an Apprenticeship The easiest approach to learning how to cut hair is to sign up for an apprenticeship in a barbershop. You'd learn the fundamentals and start cutting your hairstyles.
Recommended: Differences Between Passing Off and Trademark
3. Makeup: Make-up is another handwork that women in Nigeria can do, but we've found that some guys are learning it as well to start their own make-up business. Make money doing make-up for women and ladies, whether for weddings or any other same, with make-up handwork. Make money by performing make-up for your friends or classmates who want to do birthday photo shoots. This is yet another reason why this is one of the best handworks for students to learn. Because you are surrounded by female students, it assists you in earning money consistently.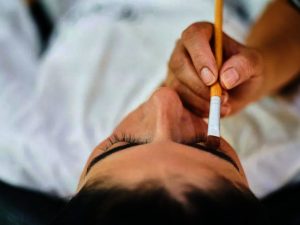 To learn how to do make-up handwork, you can either hire a professional makeup artist in Nigeria or learn on YouTube. Aside from that, you'll need some cash to purchase your cosmetics kit and other lighting equipment. The time it takes to learn make-up handwork is determined by a variety of factors. It can take a month, two months, or three months.
You can, however, begin earning money from handwork even while you are still learning. How much you earn as a makeup artist in Nigeria is determined by your skill level and customer service skills.
4. Tailoring/ Fashion Designing: Nigeria's fashion sector is expanding and gaining international notice. As indigenous brands change the narratives, demand for locally created clothing is rising. People require the services of tailors/fashion designers to create special occasion gowns.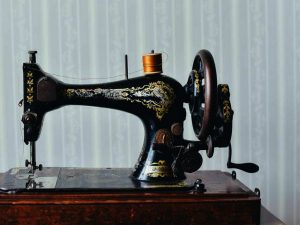 They also require the services of a tailor to alter newly purchased gowns. Gone are the days when you had to know everything about tailoring before you could work in the field. Now, you may simply learn how to manufacture shirts, kaftans, or trousers and master them before you know it, you'll be selling clothes. You may learn tailoring and fashion design in Nigeria in a month. Enroll in a tailoring class at a fashion school or apply for an apprentice position in a well-known clothing designer shop for a month of rigorous learning and practice.
If you're pressed for time, you may hire a personal trainer to come to your home and train you. The expert tutor is paid by the hour, as mentioned in his or her portfolio. If you learn and apply at the same time, you can become a dressmaker who earns a good livelihood in a month.
Recommended: Best Countries to Do Business in Africa 2023
5. Phone Repair: Nigeria's mobile phone users number in the millions. Mobile phones have proven to be extremely beneficial. Its arrival changed the way we trade, work, commute, and communicate. We cannot function without our mobile phones. In a month, any dedicated individual can learn to fix a phone.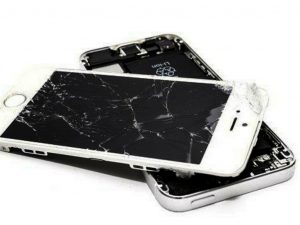 It is one of the most profitable handicrafts in Nigeria today. Mobile phone repairers are divided into two categories: hardware and software. Software repairers correct software defects in phones with software, whereas hardware repairers fix damaged hardware elements in mobile phones.
Android and iOS are the two most popular smartphone platforms, as you may know (iPhone). People enjoy giving their phones to specialists to repair. Choose one of the two and learn how to properly repair it. Learn the fundamentals of the repair and continue to improve your skills by viewing YouTube videos. A YouTube channel like iFixIt makes things simple for anyone who wants to learn through their extensive video content. For cellphone repair, Google is also your best friend.
6. Painting, Drawing, and Sculpturing: Painting, drawing, and sculpturing are currently among Nigeria's top handicrafts. Because the business's products are marketed to the wealthy in Nigeria, it is a lucrative handicraft. Paintings, sometimes known as drawings, are marketed to beautify the surroundings in homes and offices.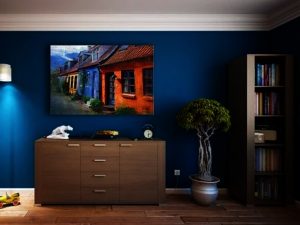 In addition to paintings and sketches, you may sculpt and earn money from them. Even though they are built from recycled materials, sculptures are highly pricey in Nigeria today. You simply need to take your time and find an artist that excels in all of these areas and learn from him or her.
Drawing, painting, and sculpturing are three-month-long handicrafts in Nigeria, and the best thing is that you don't have to go to school (secondary school or university) to become a professional in them. All that is required is a desire to learn and an interest in painting. You can earn between 200k and 500k per month selling your work in Nigeria, depending on your ability level as an artist. Drawing, painting, and sculpturing are among the best handcrafts to master as a student in Nigeria, and some artists consider them to be the richest.
Also see: Most Corrupt Countries in Africa 2023
7. Vehicle Mechanic: This is one of the most profitable handworks here in Nigeria, and if you look closely, you will find that individuals who perform this job earn a lot of money every day, because many people nowadays possess various types of vehicles. What happens if the vehicle breaks down? This will need the driver to seek out someone well-versed in motor technology. The issue could be with the engine, the brakes, or any other component of the vehicle.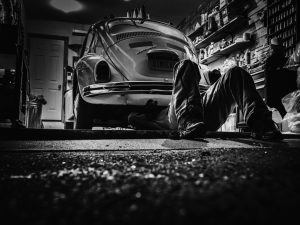 Sometimes a little issue arises because the person using the motor does not know how to repair it. He'll have to find a motor mechanic to fix it; once you've fixed it and it's working well, the owner will be delighted to ask you how much it costs.
Then you tell him your fee. A good mechanic can make you a million in six months if you keep your cool and learn the job effectively. Competent communication skills, because you will need to interact with the owner of the vehicle you want to repair Ability to listen first and follow directions Ability to solve a technical problem, and willingness to work are all qualities of a good vehicle technician.
Recommended: Countries with the most Valuable Countries in the world
8. Carpentry: Carpentry work is one of the best and most profitable handworks for a man in Nigeria to master, but before, let me explain what it is and why you should learn it. A carpenter is someone who works with wood to repair or build structures. Carpentry is a type of handwork in which the primary task is to cut, install, and shape building materials during the construction of structures such as buildings, ships, and bridges. It is one of the high-paying handicrafts that a serious guy would like to do because the more capable and skilled you are, the more capable you are.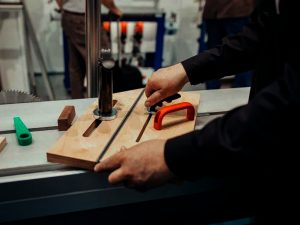 Being a carpenter has numerous advantages, including the fact that if you want to build your own house, you will not need to hire anybody to do the work; instead, you will complete it yourself, saving money that you would have spent on hiring someone to do it. The government may offer you a contract and hire you. You will become your boss and so on. I hope that after reading this, you would want to pursue carpentry as a hobby.
Recommended: Best science courses to study in the University
9. Bead Making: Beads can be used to make a variety of items, including bags, wallets, center table boxes, wall hangers, key chains, and pen boxes, to mention a few. Beads are little decorative objects that come in a variety of shapes. Stone, plastic, glass, and wood beads with a small hole for threading. Another easy handcraft that can be learned in a month is beading. There's nothing complicated about it. All you have to do is be inventive and willing to learn.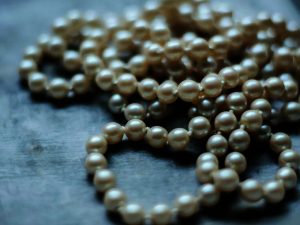 Before you can start crafting objects with beads, you must first complete training. A professional in the industry can teach you how to bead. You may train for free on YouTube by viewing video tutorials and then practicing what you've learned. When something is unclear, you can engage a full-time expert and pay him or her by the hour. If you're imaginative, you should be able to learn this handwork in less than a month. You can make a solid living doing it part-time or full-time once you get proficient at it.
10. Hair Styling: Hairstyling is one of Nigeria's most lucrative handicrafts. Hairstylist jobs are available both domestically and internationally. Hairstyling is the talent of choice for many people who want to travel abroad. It's because there are hairdressing jobs available everywhere. Hair styling might take anything from six months to a year to master. It is recommended that you work as an apprentice in a hair salon. To improve your talents, you can watch hairstylists on YouTube.
After training, you can work at a beauty shop or, if you have the funds, open your hair salon. Hairstyling has the added benefit of allowing you to sell wigs, weaves, and other hair products. To attract high-paying clients, you'll need to learn how to plait the latest and most popular designs. Create an Instagram page where you can share pictures of your clients' hairstyles. It would increase your exposure.
Recommended: Best Law Firms in the World 2023
11. Catering and Baking: Baking has to do with making geared up meals using an oven and dry warmth. Many folks that are into baking nowadays are making so much cash from supplying baked products at occasions. As events spread, there may be a raising want for cakes, pastries, and snacks. You may begin baking small chops and different pastries before making desserts for activities and domestic use.Baking is a common ability in Nigeria.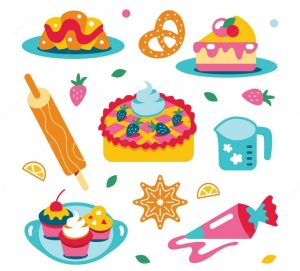 Many talented bakers can create scrumptious and nutritious food for your circle of relatives. From bread to pastries, cake to pies, there's a baking recipe for all and sundry.You may learn baking inside six months and can be capable of make cakes that taste very great. Incorporate creativity into your baked product and note how many human beings will want to have a flavor of your product.
You could package your pastries and supply them to supermarkets, and you can open a store committed to pastries, desserts, and small chops. You may additionally have an academy in which you train others a manner to bake.
Also see: Best Trained Soldiers In The World 2023 (With Pictures)
12. Mason: Masons are expert artisans that construct homes. They're worried in physical difficult work, and that they have the technical information of building houses through the accumulation of reviews collected over the years. They're observed in websites as artisans and are every now and then the foreman at a building internet page.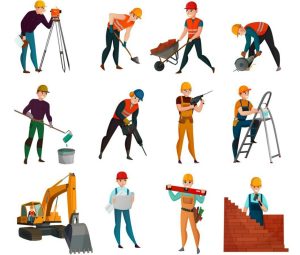 This talent can be very worthwhile if you have the bodily strength to have interaction in it. If you are this kind of humans full of power, then you have to do not forget joining the mason process. This talent requires education of up to at least one yr to exercise the masonry job.
Recommended: Countries with the Worst Education Systems In The World
Conclusion
These are some of the money-making handworks you may learn and master in Nigeria in a month. They are not all the same when it comes to learning. Your efforts are also essential to achieving success, as you are aware that all handworks are neutral. Do things the proper way and you'll get the results you want. Do you know of any handwork that fits under this category, or do you have a different opinion regarding the ones listed? Please give your thoughts in the box below.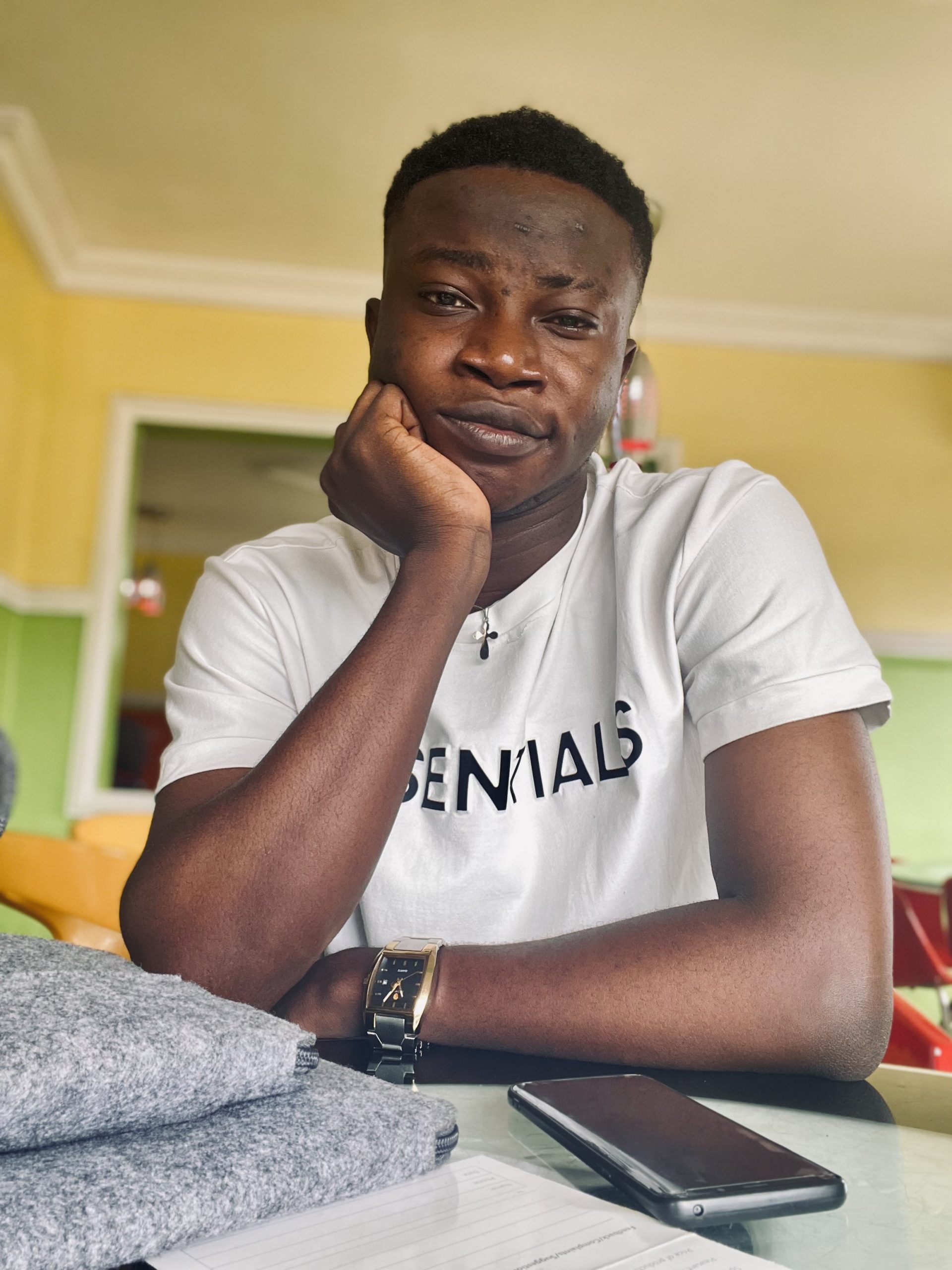 Edeh Samuel Chukwuemeka ACMC, is a Law Student and a Certified Mediator/Conciliator in Nigeria. He is also a Developer with knowledge in HTML, CSS, JS, PHP and React Native. Samuel is bent on changing the legal profession by building Web and Mobile Apps that will make legal research a lot easier.