Poorest States in Nigeria: Nigeria is endowed with abundant natural and mineral resources. These resources pave the way for economic activity, resulting in an increase in the source region's earnings. There is sure to be a large deposit of these resources in the country, which is made up of over 36 states. Despite the fact that some states are producing a lot of money, they are all below average in terms of paying capital income. In Nigeria, these are the poorest states.
In this article, we will highlight the country's least fortunate states, as determined by data from the national bureau of statistics, after they have examined their infrastructure, economics, competence level, security, and administration to address these concerns.
We shall list which states in Nigeria are the poorest based on this information.
Recommended: Top 10 Richest States in Nigeria
Top 13 Poorest States in Nigeria and their Poverty Rate 2022
1. Sokoto: Sokoto state has been named Nigeria's worst state, with an estimated poverty rate of 87.73 percent in 2019. Coming from the most impoverished and insecure part of the country, the state has struggled to attract foreign investors and produce money on its own.
Sokoto is believed to be the greatest producer of onions, tomatoes, and other perishable items; nevertheless, the state's development is threatened by abandoned road projects littering several sections of the state. Residents want simple access to locations where their goods and services may be distributed.
2. Taraba: Taraba state is a tropical state in the country's north-eastern region. It shares a border with the Cameron Republic. The state's poverty rate is practically identical to that of Sokoto state, at 87.72 percent. Agriculture is the most common employment, with a concentration on commercial farming.
The poor state of Jalingo's roadways is apparent during wet seasons. Residents have long complained about the government's failure to provide excellent roads, which has hampered the state's economic development.
Also see: Most Dangerous Hacking Groups in the World
3. Jigawa: The Northern area (Jigawa) is also home to Nigeria's third poorest state. The Republic of Niger has a border with Jigawa. The poverty rate is 87.2 percent, making it one of the states with the most people. The state has a semi-arid climate and relies heavily on agriculture for its livelihood.
The Kurnya-Babura road along the shared border with Niger has been approved for building as part of the Nigerian government's endeavor supply infrastructure for economic growth.
4. Ebonyi: Ebonyi is the first state from Nigeria's South-East to reach the list of the country's poorest states, with a poverty rate of 79.76 percent. It was just 25 years ago that it was developed. Because the majority of indigenes are uneducated, agriculture is their main source of income. In Nigeria, the state is the biggest rice producer.
Ebonyi is among the states that can brag of having an excellent motorable road, as the status of roads has continued to improve. The state administration is concentrating on developing infrastructure for the state's growth.
Also see: Highest paying courses to study in Nigeria
5. Adamawa: Boko Haram's unrelenting strikes have presented a serious threat to Adamawa's economy. Business as normal has been disrupted by citizens fleeing for their lives. As a result, they are among Nigeria's poorest states. 75.41 percent of the population lives in poverty.
The state of Adamawa's road networks are stated to be in terrible shape and in need of restoration. With several roadways washed away by floods in 2019, the state government stepped in to help by halting building on some of the impacted routes in 2019.
6. Zamfara: Zamfara state is another state in Nigeria's northeast that has been impacted by the country's continuous attacks and kidnappings. Residents have sought shelter in surrounding towns, with many now struggling to make ends meet. Because many economic operations have come to a halt, the poverty rate has risen to 73.98 percent.
In Zamfara, the road condition is classified as fair. Potholes can be seen here and there, and some routes are inaccessible.
Recommended: Best businesses to start in Nigeria with 100,000 naira
7. Yobe: Yobe state is a farming state in the northeastern part of the country. Despite being the country's largest cattle provider, the state is one of the poorest in the country. Yobe state's poverty rate is estimated to be 72.34 percent.
There have been indications that the state's road conditions have improved. The state government set aside more than $29 million for road and market project implementation earlier this year.
Also see: Countries with the best police force in the World
8. Niger: Niger state is the country's largest state and is located in the country's center belt. The state's poverty rate is exacerbated by widespread illiteracy and a climatic shock that has harmed agriculture. In addition, Boko Haram attacks in some areas have harmed economic operations, raising the poverty rate to 66.11 percent.
The status of the federal highways in Niger has been said to be appalling. Some highways require restoration or total reconstruction, while others only require routine upkeep.
9. Gombe: Insecurity is also a problem in Gombe state. It is situated in the northeastern portion of the country, where insurgency has become the norm. As a result, the state's poverty rate has risen to 62.31 percent.
Motorists in the state have expressed their dissatisfaction with the quality of several Gombe roads. A big portion of the roadways have been washed away by the flood. This irritates motorists while also costing the state money.
Also see: Advantages And Disadvantages Of a Mixed Economy
10. Katsina: The state of Katsina is located in the country's northwest corner. There have also been multiple bandit raids, which have nearly paralyzed the state's economic activity. With a poverty rate of 56.42 percent, it's no wonder it's one of the poorest states.
According to reports, 75% of people live in rural areas with deteriorating transportation lines. The state government, on the other hand, has begun to open rural roads to make mobility easier for rural residents.
11. Plateau: Being big tin and columbite exporters wasn't enough to alleviate poverty in Plateau state. The poverty rate of 55.1 percent indicates that half of the population cannot afford basic necessities. With its steep hills, the state has the potential to become a tourism destination, boosting its economy.
A number of highways in the state are impassable. According to reports, the state has 53 active road projects that are scheduled to be completed soon.
Also see: Countries with the Weakest currency in the world
12. Nasarawa: Nasarawa state is located in Nigeria's North Central zone. It essentially connects multiple states, including Kogi, Benue, and Kaduna. Despite being the country's largest producer of salt, Nasarawa has a poverty rate of 57.3 percent.
The state is undergoing a steady process of road repairs, restoration, and building.
13. Benue: Benue is among the states in the North Central region. We don't anticipate it to be on the list because it prides itself on being the nation's food basket. However, data contradicts this. The state's poverty rate is 32.9 percent. Farmers and Fulani herders have been known to engage in violent conflicts throughout the state.
Even though Benue has several federal highways, they are in poor condition. Farmers have found it difficult to move their agricultural produce to other regions of the country as a result of this.
Recommended: Countries with the Most Beautiful Women in Africa
Conclusion
Based on statistics from the National Bureau of Statistics, we generated this list of Nigeria's 13 poorest states for 2022. Infrastructure development, economic health, literacy levels, security, and governance were all taken into account.
The following is a current list of Nigeria's poorest states; these states will always rely on the federal government for almost everything, if not everything. They have a very few source of revenue.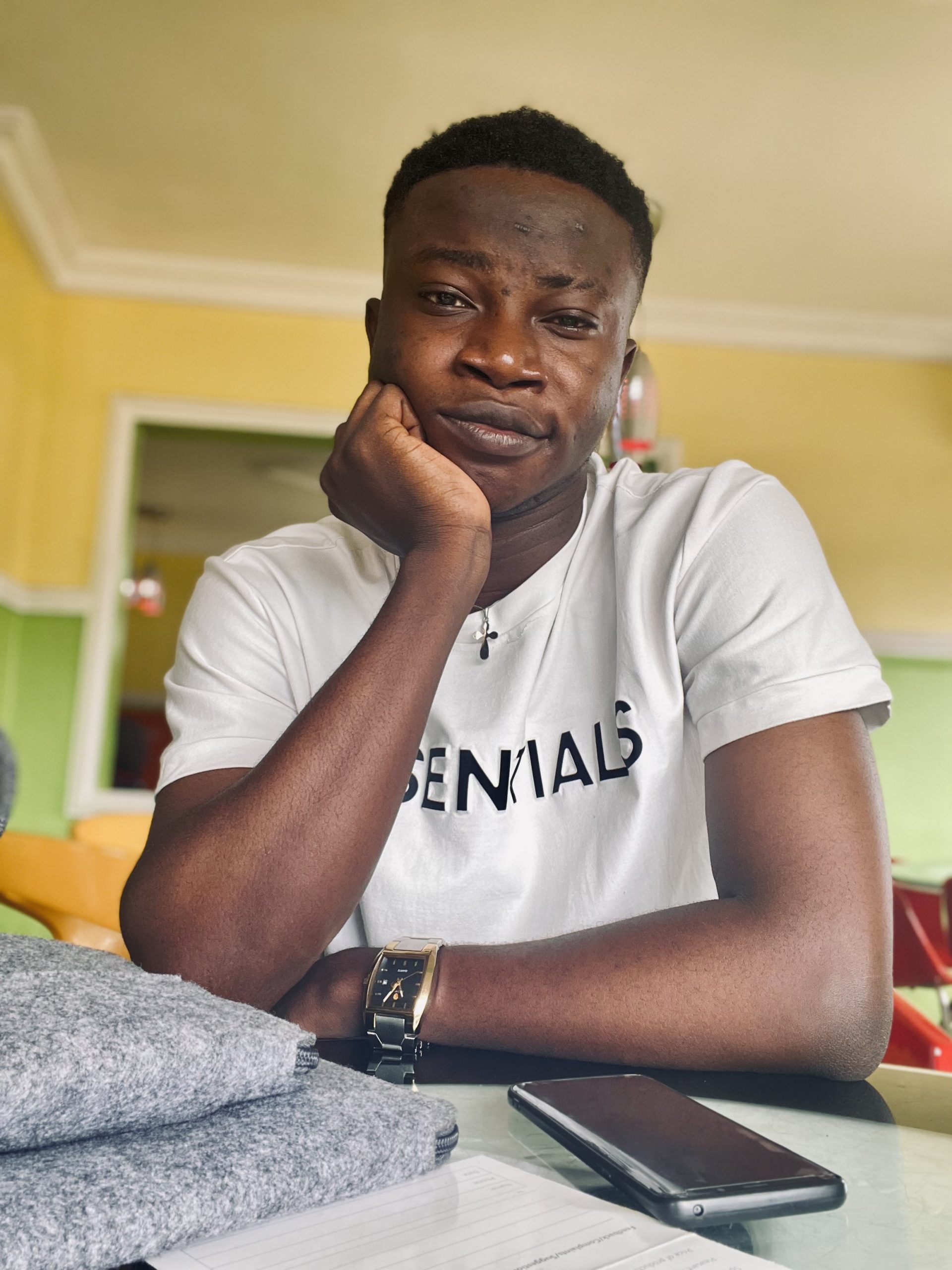 Edeh Samuel Chukwuemeka ACMC, is a Law Student and a Certified Mediator/Conciliator in Nigeria. He is also a Developer with knowledge in HTML, CSS, JS, PHP and React Native. Samuel is bent on changing the legal profession by building Web and Mobile Apps that will make legal research a lot easier.