Top 12 Highest paid Coaches in the World: There are several well-known sports across the world, and each one has a paid coach. Sports coaching may pay well. However, one must be patient and grow one's job profile gradually over time. You don't expect to get wealthy overnight.
The world's highest-paid coaches get annual salaries in the millions of dollars. They are frequently contracted by large, respected sports clubs or teams and must conform to strict terms and conditions. These coaches are mostly in charge of how a specific sport's team performs as a consequence of the strategy he devises after evaluating each upcoming match.
They have the responsibility of establishing team standards and facilitating additional victories. Among their responsibilities is to improve athletes' match preparation and training. They're also in charge of keeping players in good physical condition. In 2022, the world's highest-paid coaches will be known for their devotion to their teams and hard effort. The top ten highest-paid coaches on the planet, as well as their net worth, are listed here.
Recommended: Richest Footballers In The World 2022
Top 12 Highest Paid Soccer Coaches In The World 2022
1. DIEGO SIMEONE: $49.28 MILLION (£46.7 MILLION) PER YEAR: Diego Pablo Simeone González, better known as Diego Simeone, was born on April 28, 1970, and will be the world's richest coach in 2022. El Cholo is his nickname. He is an Argentine professional football manager as well as a former footballer. He has been Atlético Madrid's coach since December 2011.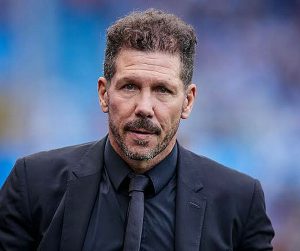 Simeone managed the Argentine clubs Racing Club, Estudiantes de La Plata, River Plate, and San Lorenzo, as well as the Italian club Catania, before joining the Spanish club Atlético Madrid in 2011. He won the Argentine Primera División with both Estudiantes and River Plate, but his greatest managerial success came with Atlético Madrid, when he won La Liga twice, the Copa del Rey, two UEFA Europa Leagues, two UEFA Super Cups, and finished second in the UEFA Champions League twice. Simeone is La Liga's longest-serving manager, having spent nearly a decade with Atlético. Atlético Madrid pays him a gross yearly salary of around $49.28 million.
2. ERNESTO VALVERDE: $29.6 MILLION (£24 MILLION) PER YEAR: Valverde, Ernesto Ernesto Valverde, often known as Tejedor, is a Spanish football manager and a former striker who was born on February 9, 1964.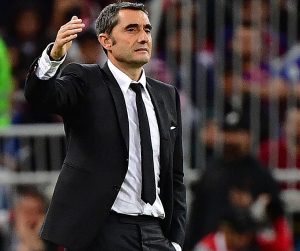 He formerly worked for Barcelona but is now not signed with any team. On January 13, 2020, he finished his ten-year La Liga career with 264 appearances and 68 goals, as well as 55 matches and nine goals in Segunda División. During his 14-year professional career, he played for six different clubs, including Espanyol, Barcelona, and Athletic Bilbao.
Valverde went on to have a lengthy managerial career, including stints at all three teams. He won the double with Olympiacos in 2008–09 and 2011–12, and again with Barcelona in 2017–18. He was fired by Barcelona after losing to Atlético Madrid in his final game. His yearly gross pay at Barcelona is £24 million.
Also see: Differences Between Standard of Living and Cost of Living
3. JOSE MOURINHO: $27MILLION (£20 MILLION) PER YEAR: Dos Santos, José Mário Mourinho Félix, commonly known as Jose Mourinho, is a Portuguese football manager born on January 26, 1963. He has a long experience in football management.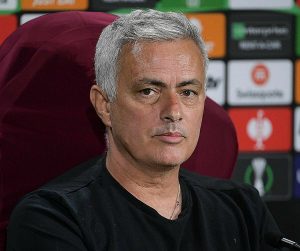 Jose Mourinho, one of the most successful managers in football history, has guided many major European teams to national and European trophies. He later became manager of Manchester United. Despite his distinct personality and impressive track record, his fans refer to him as "the special one."
Jose Mourinho is presently the manager of Roma, an Italian Serie A team. He makes an average of £20 million ($27 million) every year.
4. GUARDIOLA, PEP: $24.6 MILLION (£20 MILLION) A YEAR: Pep Guardiola, or Josep "Pep" Guardiola Sala, was born on January 18, 1971. He is Manchester City's current manager and a former Spanish football player and coach. He was a brilliant defensive midfielder who played for Barcelona for the majority of his career.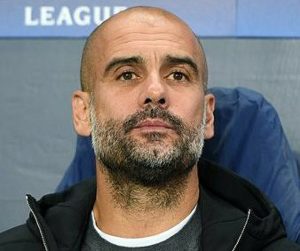 He was known for his inventive tactics as a defensive midfielder. After retiring as a player in 2008, he began coaching Barcelona B, and before joining Manchester City in 2016, he coached Bayern Munich and Barcelona.
Manchester City is anticipated to pay him $24 million each year. Because of his exceptional leadership, he is well-liked within the football community. Pep Guardiola's annual pay is $23.4 million (£19 million). He is employed with Manchester City. He got £15 million every year till 2021. His current contract expires in 2023, and he presently earns around $24.6 million (£20 million) each year.
Recommended: Top 10 Richest Footballers in Africa 2022
5. JÜRGEN NORBERT KLOPP: $18.9 MILLION (£15 MILLION) PER YEAR: Jürgen Norbert Klopp, born on June 16, 1967, in Stuttgart, Germany, is a professional football coach and former player who now serves as manager of Premier League team Liverpool. He is widely considered one of the world's top managers.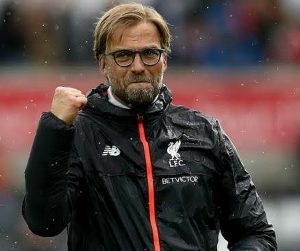 He began his 15-year playing career with Mainz 05 in 1990 and ended it in 2001, the same year he was named manager of the club. This post marked the start of his management career. Following that, he worked for Dortmund, where he became the club's longest-serving manager after seven years with both clubs.
He was named manager of Liverpool in October 2015 on a six-year loan contract for 48 million pounds. He has done an outstanding job since then, establishing a winning culture. He earns $18.9 million (£15 million) each year, and his deal runs through 2026.
In addition to such transactions, he also promotes a variety of items, such as puma, Opel, the German cooperative banking organization, and others. Jürgen Norbert Klopp's yearly salary is 18.9 million pounds (£15 million).
Recommended: Countries with the Most Beautiful Women in the world 2022
6. ANTONIO CONTE: $18.5 MILLION (£15 MILLION) PER SEASON: Antonio Conte is a Tottenham Hotspur FC coach who was born on July 31, 1969, in Lecce, Italy and is married to Elisabetta Muscarello. He began his career as a midfielder for local club Lecce and went on to become one of Juventus' most decorated and prominent players.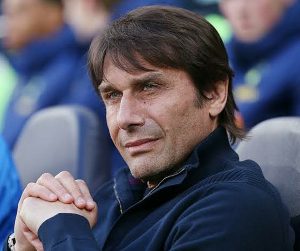 His management career began with the Bari team in 2006. He signed a three-year deal with Chelsea in 2016 after managing Siena for a few months and Juventus for a few years. He is presently the football manager of Tottenham Hotspur.
He is now one of the richest professional football managers of the twentieth century. His current team pays him about £15 million each season.
7. RAFAEL BENITEZ: $17.5 MILLION (£15 MILLION) PER YEAR: Rafael Benitez Maudes, often known as Rafa Benitezorn, is a former Spanish football player and manager born on April 16, 1960.
In March 2016, Benitez was named manager of Newcastle United in an attempt to salvage the team from relegation. He failed to prevent relegation but was promoted to the Premier League the following year after winning the Championship. He departed the team in June 2019 and was named manager of Chinese Super League club Dalian Professional the following month.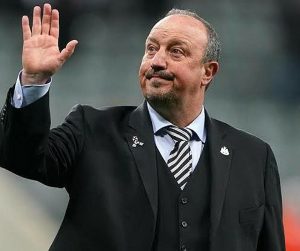 He departed the club by mutual consent in January 2021 before joining Everton as a manager in June. He was fired in January 2022, following a nine-game losing streak for Everton. Rafael Benitez just took over as manager of Premier League club Everton, where he signed a one-year contract for £15 million per year.
Recommended: Most Profitable Skills to Learn While in School
8. MAURICIO POCHETTINO: $16.3 MILLION (£13.2 MILLION) PER SEASON: Mauricio Roberto Pochettino Trossero, also known as Mauricio Pochettino, born 2nd of march 1972 is an Argentine football coach and former defender who is the current head coach of Ligue 1 team Paris Saint-Germain.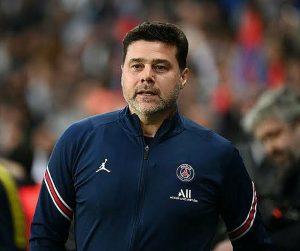 Pochettino began his management career with Espanyol in 2009 after retiring as a player. He departed the club in 2012 due to poor results and financial issues. In 2013, he was named manager of Premier League team Southampton, where he led them to an eighth-place finish in the 2013–14 season, equaling their highest position in the Premier League.
He subsequently joined Tottenham Hotspur in 2014, where he finished as league runner-up in 2016–17 and a UEFA Champions League finalist in 2019. He was fired following a succession of disappointing results and took over as head coach of Paris Saint-Germain in 2021.
Many analysts praise Mauricio Pochettino for his emphasis on developing and promoting young local players from the club's junior systems, as well as gaining the backing of local government and society. Mauricio Pochettino makes a monthly salary of around £1.1 million, or £13.2 million per year.
Also see: Advantages and Disadvantages of being a Leader
9. ZINEDINE ZIDANE, $14.8MILLION PA $12 MILLION PER YEAR: Zinedine Yazid Zidane, better known as Zinedine Zidane, was born on June 23, 1972, in La Castellane, Marseille, France, to Véronique Zidane and Zinedine Yazid Zidane.
He is a former offensive midfielder turned manager and coach for Real Madrid. The soccer world would be completed without discussing Zinedine Zidane, the world's most capable coach with various tactics, a dynamic leader, and an exceptional player.
Zinedine Zidane, one of soccer's all-time greats, has had an unequaled career and was the best player for France in the 1998 and 2000 FIFA World Cup triumphs.
In 2010, the renowned athlete, who has gained several medals and distinctions for his outstanding performance, began managing and coaching. He Zidane, who has won the FIFA World Player of the Year award three times, has earned a staggering personal wealth of 70 million dollars, which he has amassed both on and off the football field. Zinedine Zidane is paid a set yearly salary of £12 million. He is also worth $120 million.
Recommended: Most Decorated footballers in the world 2022
10. CARLO ANCELOTTI  –£11.5 MILLION PER YEAR: Carlo Ancelotti Cavaliere, born on the 10th of June 1959 in Reggiolo, Italy is a professional football manager serving as a coach at La Liga club Real Madrid.
Carlo Ancelotti is the finest and most successful coach in football history. He has managed Reggiana, Parma, Juventus, Milan, Chelsea, Paris Saint-Germain, Real Madrid, Bayern Munich, Napoli, and Everton, and has won domestic titles in Italy, England, France, Spain, and Germany. He will become the first manager to have won league titles in Europe's top five leagues in 2022, after winning La Liga during his second spell with Real Madrid.
Carlo Ancelotti has agreed to a four-year contract extension (until 2024). He will collect £50 million in all (about 58 million euros). He presently gets an annual salary of £11.5 million.
Recommended: Countries with the best education system in the world 2022
11. FABIO CANNAVARO – $13.5m (£11m) PA: The former World Champion and Ballon d'Or winner with the Italian national side joined the Chinese Super League as a coach for Guangzhou Evergreen.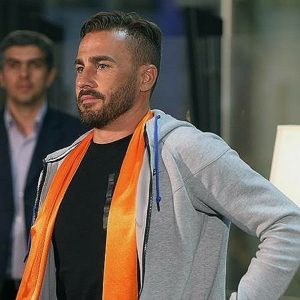 This ex-football player launched his coaching career in one of most recent and distinctive leagues. Cannavaro is unquestionably one of the top 10 football managers in the world in terms of salary in 2022. Cannavaro was the first defender in history to receive the FIFA World Player of the Year award while still playing in 2006.
Recommended: Qualities Of A Good Wife: 13 Characteristics Of A Wife Material
12. MASSIMILIANO ALLEGRI – $11M (£9m) PA: Massimiliano Allegri, a former coach of Juventus, has a special place on this list of the highest-paid managers in the world right now. Following his dismissal, he received one of the highest salaries, and it is rumored that he has already been accepted by a new team in the Premier League.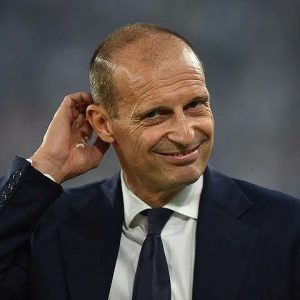 Four times, Allegri has been named Serie A's Coach of the Year. In addition, he is the first manager in the annals of Italian football to have won consecutively five Scudetti and four Coppa Italia championships, as well as the only coach in the top five leagues in Europe to have achieved the domestic double four times. He has been a key contributor to Juventus' success as an Italian club.
Recommended: Advantages and Disadvantages of Bureaucracy
Conclusion
A good coach is essential for a team's success, and while coaches and players work differently in different parts of the sport, they cannot function separately. The amount of time and effort a coach puts in for his players can often decide how well he is rewarded.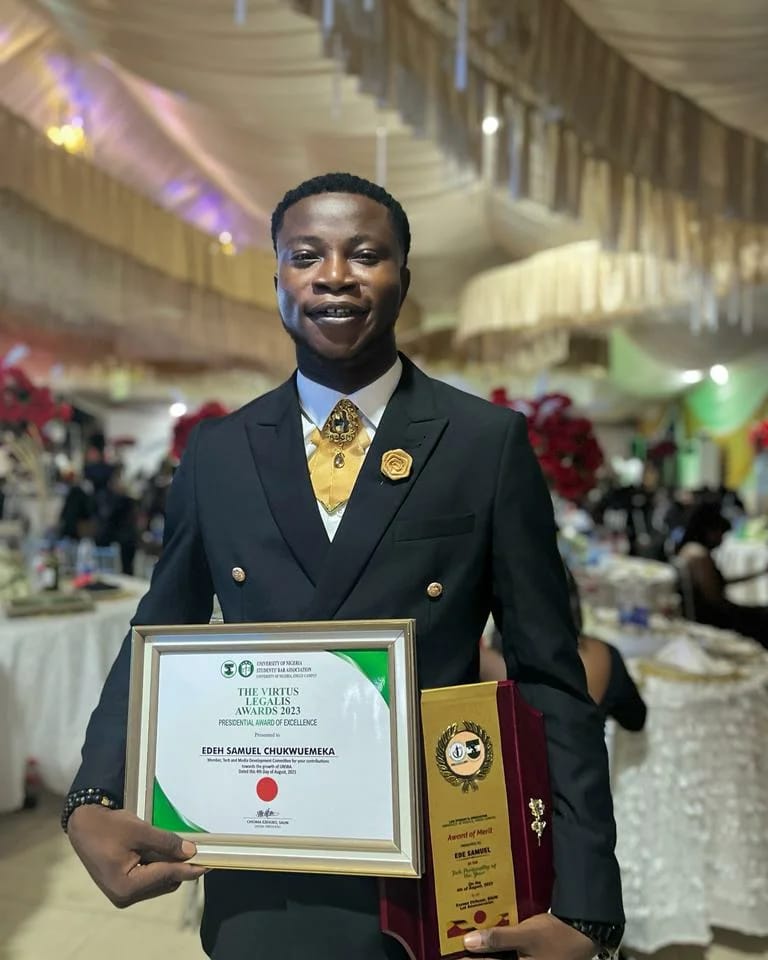 Edeh Samuel Chukwuemeka, ACMC, is a lawyer and a certified mediator/conciliator in Nigeria. He is also a developer with knowledge in various programming languages. Samuel is determined to leverage his skills in technology, SEO, and legal practice to revolutionize the legal profession worldwide by creating web and mobile applications that simplify legal research. Sam is also passionate about educating and providing valuable information to people.