Best Virtual Dollar Cards In Nigeria: Online shopping with a Nigerian debit or credit card can be convenient, but if your card is issued in naira, it may be challenging to use it for transactions with foreign service providers like Amazon, Google, Facebook, Netflix, or Spotify. Either these platforms won't accept your card, or your bank has set a limit of $100 per month for international transactions. Virtual dollar cards can help with that. These cards are only available within an app, so you can't use them for in-person purchases, but they work great for online purchases.
They are also far simpler to obtain than a physical dollar card because they have no physical counterpart, and you don't have to wait for them to arrive by mail. They typically function as prepaid cards that must be topped up with money from a card or account that holds naira. You may have to pay a fee while topping them up in addition to a small monthly cost, but you won't be subject to international transaction fees, which can range from 3% to 15% depending on the issuer of your naira card. With that said, this article explores the Best Virtual Dollar Cards in Nigeria.
Recommended: Countries with the best education system in the world
Top 16 Most Reliable And Best Virtual Dollar Card Providers in Nigeria
1. PST.net: If you want to purchase of products and services anywhere in the globe as well as for advertising accounts, PSR.NET virtual cards is a viable option. They offer Visa and Master cards in both dollars and euros. Utilising a Google account, Telegram, email, and password allows for quick sign up. The first card can be obtained without presenting any identification and has a $500 spending limit; an easy verification is needed to raise these limitations.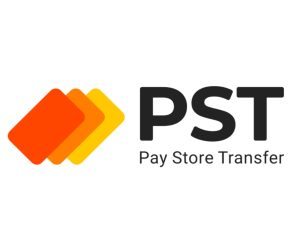 PST.NET virtual cards can be used to buy products and pay for subscriptions on websites like AliExpress, Ebay, Spotify, Netflix, Facebook, and Steam. Additionally, you may use the card on online stores like the Epic Games Store, Google Store, Apple Store, Microsoft Store, and many more. Users can top up their cards with transfers, credit cards, or cryptocurrencies. All cards are reloadable, and some cards feature 3DS authentication. The PST Private programme now serves as a resource for teams and individuals working on high-volume transactions.
The first 100 cards are provided for free as part of this programme; after that, cards cost $1 each plus a 2% top-up fee. PST.NET has received a great deal of user trust, as shown by the numerous favourable reviews.
Recommended: Advantages And Disadvantages Of Living In The United States of America
2. Barter by Flutterwave: Flutter wave is one of the biggest and most valuable fintech companies in Nigeria. The company developed Barter to enable rapid money sending and receiving. Barter enables you to send and receive money from overseas, but you can also use it as a digital wallet by funding it with your bank account, bank card, or mobile money account.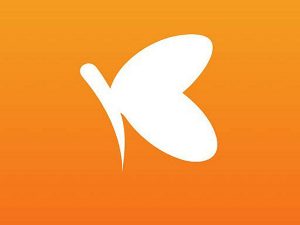 Once you have money in your account, you can create a virtual dollar card and use it to make online payments on the majority of websites, with a few exceptions notably cryptocurrency transactions, online trading, betting websites, or money transfer services. Each virtual card costs $2, plus a $1 monthly fee, and you need at least $5 in your account to create one. Up to $10,000 can be loaded onto it.
3. Alat Virtual Dollar Card: A whole variety of financial services, including a bank account, real debit card, savings, loans, and, yes, one of Nigeria's top virtual dollar cards, ALAT Virtual Dollar Card, are offered by Wema Bank.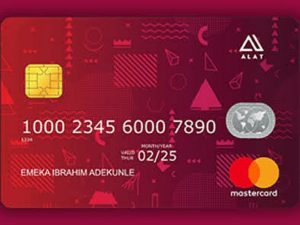 Once your account has been established and funded, you can load up to $20,000 immediately from your Naira balance onto your card and, if required, convert the dollars back to Naira. Nevertheless, you cannot use it on websites that enable money transactions because it is incompatible with 3D Secure. A preferred option for those wanting to finalize business deals with international vendors is ALAT virtual dollar card.
Also see: Most Successful Football Clubs in the World
4. Wallet Africa Virtual Dollar Card: Wallet Africa is a Nigerian Fintech company that operates in several African nations, including Ghana and Kenya.  Wallet Africa lets you create virtual dollar cards for online purchases in addition to providing genuine cards and a quick account statement.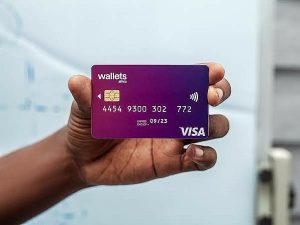 These credit cards are good for travel because of their authenticity, which many Nigerians find challenging due to the surge in theft.
5. Bitsika Virtual Visa Dollar Card: The FinTech app Bitsika is available for download in Nigeria and other African countries. By using this program, you can do financial transactions online without visiting a physical bank and standing in huge queues for hours.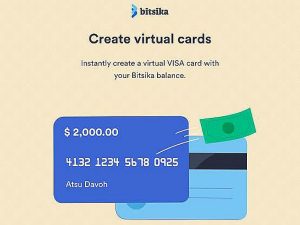 The Bitsika wallet allows users to buy and trade Bitcoin, ABCD stablecoin, and BUSD (Dollar stablecoin) in the interim. The virtual dollar card will incur an $8 charge to your account. Nonetheless, utilizing this card enables you to have a wonderful online purchasing experience.
Recommended: Most luxurious brands in the world
6. Kuda Bank Virtual Dollar Card: Since Kuda Bank is one of Nigeria's top-rated mobile banking platforms, many Nigerians use it. In addition to offering free real debit cards and low-interest loans to eligible and interested users, Kuda provides a virtual card service.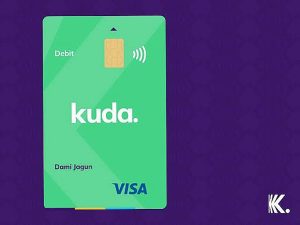 7. Eyowovisa Virtual Dollar Card: Another excellent website in Nigeria for obtaining virtual dollar cards is Eyowo. With simply your phone number, you can send money, pay bills, and make payments through the reputable financial technology business Eyowo.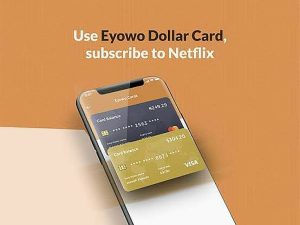 Also, if you utilize Eyowo, you are qualified for a "cardless ATM withdrawal" service. You can use this to access actual cash without using an ATM card. With Eyowo, you may fund your virtual Dollar card for as little as $1.
8. Fundall Virtual Dollar Card: Located in Nigeria, Fundall is a digital bank that provides a variety of financial services to both personal and business clients. These services include loans, savings accounts, bank accounts, and tools for creating budgets.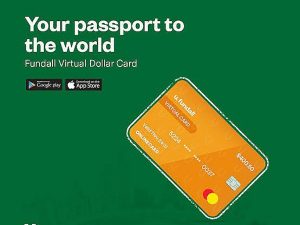 In addition to loans, they provide access to digital banking services that encourage saving, monthly statements, safeguards for purchases made through the Fundall app, and secure payment gateways for websites and mobile apps.
Also see: Differences Between Companies Limited By Shares and Companies Limited By Guarantee
9. Ever Send Virtual Dollar Card: With the help of the mobile-friendly online banking system Eversend, you may save money and send it anywhere in the world. This Neobank, which has its headquarters in Africa, has a user-friendly interface that gives users access to six multi-currency wallets, including GHC, KYS, NGN, RWF, UGX, and USD.
You can create payment links with Eversend so that customers can quickly and simply pay for the services or goods you provide. In addition, Eversend provides a virtual dollar MasterCard in supported nations like Nigeria. The Eversend platform's top-notch security strategy, which enables you to freeze and unfreeze the card to thwart online theft and hackers, is outstanding. But, to create an Evers End virtual dollar card, you must have at least $5.
10. Payday Virtual Dollar Card: You may send and receive money from anywhere in the world with this FinTech app, which is digital software that acts as a one-stop shop for all of your financial needs.
Payday consumers use the services of a virtual dollar card option to simplify digital transactions and make payments whenever they want from anywhere in the world. It costs $5 to create a virtual dollar card, which can then be filled with money and used indefinitely for any online purchases.
Also see: Advantages and Disadvantages of Investing in Real estate
11. Chipper Cash Visa Virtual Card: With this virtual card, you can initiate and complete any domestic and international online transaction in a matter of minutes. Your chipper wallet can be used to fund your card without incurring any fees. There are restrictions on funding and withdrawal, which is a negative. You are not permitted to withdraw more than $1,000 per day, add more than $1,000 to your card each day, or make more than $1,000 in purchases each day.
12. Mintyn Virtual Dollar Card: This digital bank in Nigeria provides a range of financial services, including business bank accounts, personal accounts, savings, and additional products like quick loans and mutual funds. For level 3 account holders, they are provided with a free virtual dollar card that can be used whenever.
13. Cashbuddy Virtual Dollar Card: You can conduct your online transactions thanks to this virtual dollar service provider. The card enables you to receive payment for your goods and services as well as pay for internet services from any African nation.
To establish a CashBuddy virtual dollar card, you must have at least $3 in your account. After that, there won't be any obvious or covert fees associated with using the card. A maximum of $10,000 can be loaded each month onto your virtual card.
Recommended: Most Lucrative/Profitable Courses To Study In The World
14. Flip By FluidCoins: You may send and receive money easily using the crypto payment platform FluidCoins. While using this platform's virtual dollar cards powered by cryptocurrency, you can also save and grow your stablecoin earnings.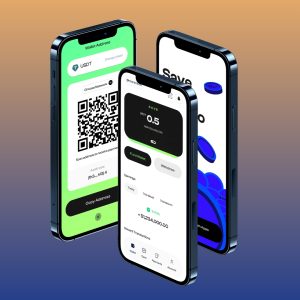 After installing the Flip App, you can use the virtual Flip dollar card. The transaction limit for this virtual card is $1,500.
15. Carbon: Formerly a digital lender, Carbon has evolved into one of Nigeria's leading digital banks. Carbon is currently available for a variety of payments and transactions. This covers bill payments, money transfers, quick loans, etc.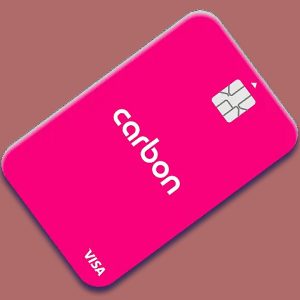 Users of Carbon can use their virtual dollar cards to make purchases at online international trade platforms and other physical locations that accept such cards.
The Getcarbon virtual card review highlights a degree of comfort utilising this platform for domestic and international payments.
16. Gomoney: Peer-to-peer (P2P) payments and third-party services are made possible through the payment platform Gomoney. Using this platform to make international payments is simple and convenient.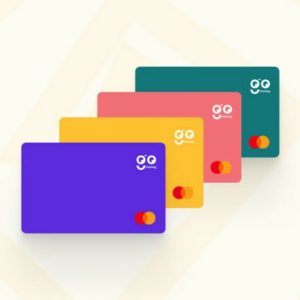 You must upgrade your account to tier 2 in order to receive a Gomoney virtual dollar card, and from this point you can make local and international online payments.
Understanding the Gomoney virtual card review is crucial for new users because your virtual dollar card limit depends on the tier level of your Gomoney.
Recommended: Differences Between "Few" And "A Few"
Conclusion
In any online transaction, virtual dollar cards are excellent payment options. You won't have to experience the misery of being unable to buy the goods you want. You have the option of using any of the virtual dollar cards on the above list to improve any digital transactions you are conducting.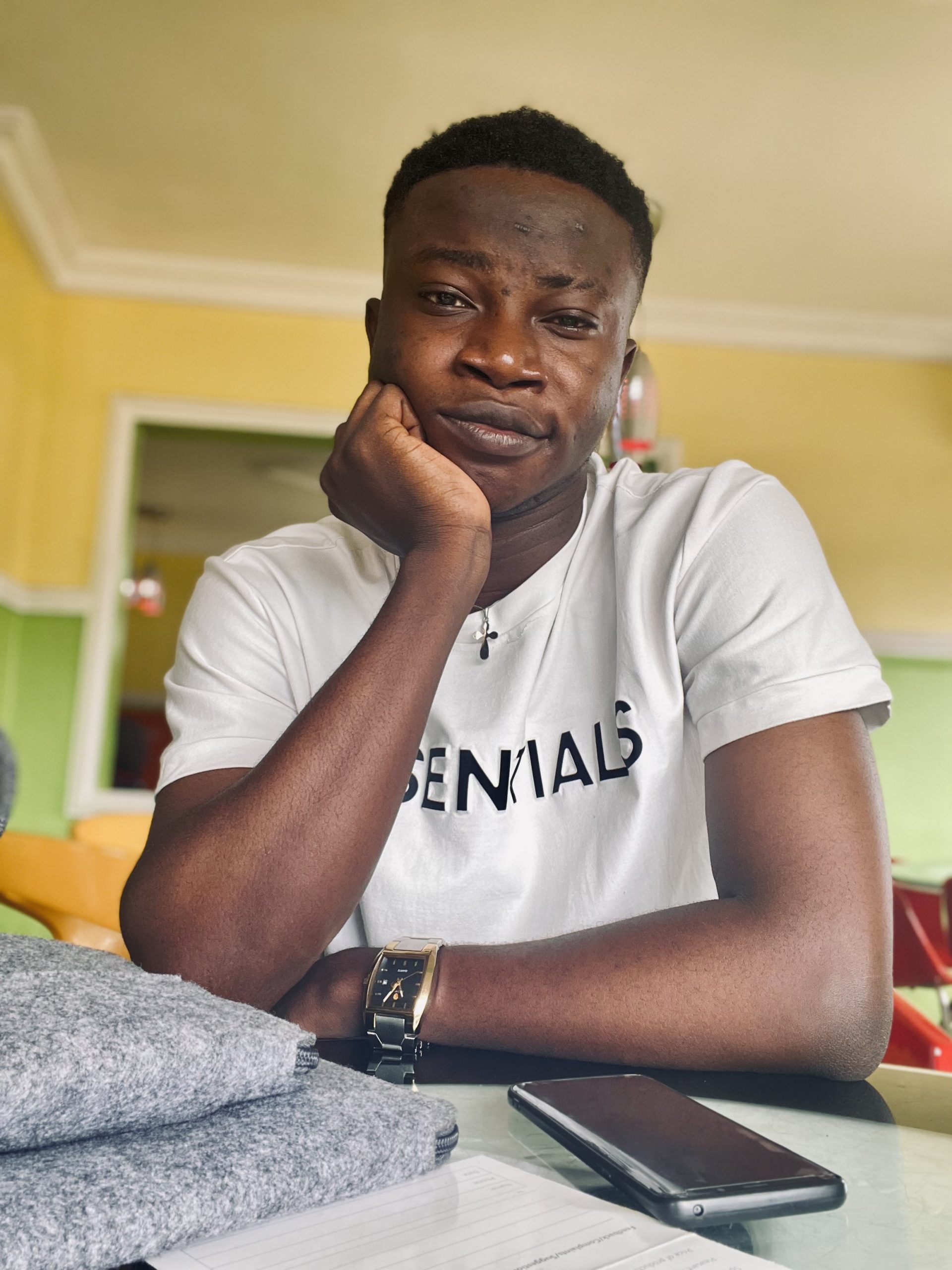 Edeh Samuel Chukwuemeka ACMC, is a Law Student and a Certified Mediator/Conciliator in Nigeria. He is also a Developer with knowledge in HTML, CSS, JS, PHP and React Native. Samuel is bent on changing the legal profession by building Web and Mobile Apps that will make legal research a lot easier.