Highest Paying Jobs in Australia: For some people, earning fair pay comes second to job happiness when it comes to picking a vocation. Money, on the other hand, is the primary driver for most people to work and have a fulfilled life. While it may appear simple to evaluate a career change only based on the compensation offered by a profession, it is important to recognize that there are many exceptions to the norm within different industries. Also, keep in mind that you won't always be able to quantify all of the advantages that a successful job or career provides.
The Australian Tax Office (ATO) has released data on Australia's highest-paid employment based on average taxable income. Unsurprisingly, according to the database, medical, finance, and engineering are among the highest-paying occupations. Other occupations, such as executive and managerial positions, are also in high demand.
We'll go through the top paid jobs in Australia in detail in this post so you can have a better understanding of the employment market and set your goals accordingly.
Recommended: Does it Snow in Australia? Answered
Top 12 Most Paying Jobs in Australia in 2023
1. Surgeon
Average salary: $394,303.
Since 2010, surgeons have reportedly been at the top of the profession's value chain. Their average yearly salary has increased by $52,500 in the previous ten years, according to an ATO analysis. And you'll need five to six years of expert surgical training in one of nine specialties to become a surgeon.
In many areas, the learning is very hands-on and similar to an apprenticeship. General, cardiothoracic, neurosurgery, orthopedic, head and neck surgery, pediatric, plastic, and vascular surgery are among the nine surgical specialties.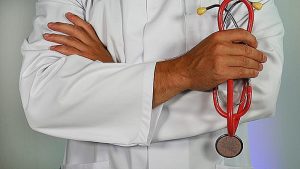 To become a General Surgeon, you must:
1. Get a medical degree from a university, including a Bachelor's degree (4-6 years)
2. Participate in a hospital internship and residency program (2-3 years)
3. Earn a Fellowship with the Royal Australasian College of Surgeons (FRACS) (5-6 years)
Following your fellowship, you can pursue sub-specialization studies in one of nine different areas of medicine. Individuals might make significantly more every year than the average salary listed above by obtaining more training.
Also see: Highest Paying companies in the world 2023
2. Anaesthetist
Average salary: $386,065.
Anesthesiology comes in second. You're not sure what that is, are you? We can't say we blame you, ya dude. Anesthetists are medical professionals who deliver anesthetics (painkilling medications).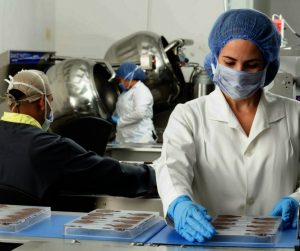 Despite being one of the highest-paying positions in Australia, it has one of the lowest workforces, second only to psychiatrists. Oh, and it isn't a psychedelic career in which you pop pills and have patients smoke kush to relieve pain. It necessitates a flawless ATAR and several years of diligent study. And, curiously, it's progressed to the point that it's now a highly sophisticated, safe, and effective medical area.
To work as an anesthetist, you must first obtain a medical degree from a university, which must include a residency.
a. Bachelor's degree in medicine and surgery (Bachelor of Medicine and Bachelor of Surgery) (4-6 years)
b. Complete a hospital internship and residency (2-3 years)
c. Graduate from the Australian and New Zealand College of Anaesthetists with a Fellowship (5-6 years)
Anesthetists' salaries will continue to climb as they work and develop experience as internal medicine experts.
Also see: Most profitable skills to learn and master in 2022
3. Internal Medicine Specialist
Average salary: $304,752.
Internal medicine professionals are experts in the prevention, diagnosis, and treatment of diseases that affect the insides of the body. And if you're still perplexed as to "what distinguishes internal medicine professionals from other doctors," don't worry. Internal medicine, on the other hand, is a branch of medicine that focuses on both the inside and outside of the body.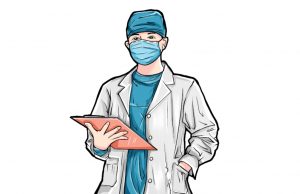 Doctors can cure both common and uncommon diseases because of this knowledge. Internal medicine professionals examine how all of the body's systems interact because a problem in one might lead to issues in others.
Qualifications
a. Have earned a recognized medical degree from a university.
b. Complete a three-year internal medicine residency program.
c. Three years of full-time training in adult internal medicine.
d. The supervisory committee will propose you for Fellowship admittance when you have finished your Advanced Training.
e.The Royal Australasian College of Physicians will invite you to apply for Fellowship in your Division, Faculty, or Chapter.
Recommended: Most technologically advanced countries in the world
4. Financial Dealer
Average salary: $275,984.
Financial dealers represent their clients in financial market transactions and provide financial advice. Under their name, financial dealers buy and sell commodities and securities for profit. They keep an eye on the financial markets and utilize their money to make deals. Finance dealers are frequently on edge and dog-tired because of the fluid state of the continual market and high-value transactions.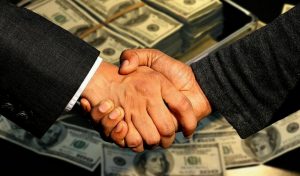 Now, if you want to be a financial dealer, you'll need to have a university degree in finance, economics, or actuarial studies, and then the financial market will be your oyster, bud.
Qualifications:
a. Earn a Business Diploma from TrainSmart Australia.
b. Earn a bachelor's degree in economics, finance, management, or accounting.
c. Pass the MBA or CPA (Certified Public Accountant) exam.
d. Assume leadership responsibilities within finance groups. After 10+ years of service, this experience will help you prepare for a promotion to Finance Director.
Recommended: Most Socialist Countries In The World 2022
5. Psychiatrist
Average salary: $235,558.
Make sure you don't mix up psychologists and psychiatrists. Psychiatrists can prescribe medicine to help preserve mental well-being, whereas psychologists can provide interventional treatment. Psychiatry is a medical specialty that deals with the diagnosis, treatment, and prevention of mental, emotional, and behavioral problems. A psychiatrist's education and clinical training enable them to understand the link between mental and medical disorders, as well as the genetics involved, and to work with patients to provide pharmaceutical treatments or interventional treatment programs.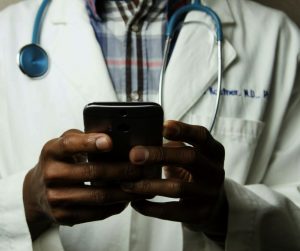 To become a Psychiatrist, you must first:
a. obtain a medical degree from a university;  (4-6 years)
b. Participate in an internship and residency program in a public hospital (2-3 years)
c. Complete the Royal Australian and New Zealand College of Psychiatrists Fellowship program.
6. Judicial or other legal professionals
Average salary: $188,798.
Working in the legal system or as a legal practitioner does not necessarily pay well. Yes, unless you take it a step further and pursue a Juris Doctor (JD) professional law degree, which covers all of the requisite areas of competence for admission to practice law in Australia.
These occupations are exclusively available through the JD program, and they provide a gateway to the legal profession for graduates with non-law degrees or law degrees from other countries. They allow you to focus on international and transnational areas of law for legal practice while also allowing you to analyze, research, write, and exercise advocacy skills.
To practice law in Australia, you must first complete the following steps:
a. Earn a bachelor's degree in law (LLB) or a postgraduate degree in law (JD) (3-4 years)
b. 1 year of hands-on legal training
c. Hold a practice practicing and be admitted to the Supreme Court as a lawyer.
d. Successful completion of supervised practice at a law firm (18-24 months).
Recommended: Richest pastors in Africa 2022 and their Networth
7. Mining Engineer
Average salary:$184,507.
Working as a mining engineer necessitates a great deal of dedication. These men, or the occasional female engineers, will plan and direct the engineering aspects of extracting mineral resources, petroleum, and natural gas from the earth. The extracting procedure' design, exploration, and feasibility are likewise the responsibility of these engineers.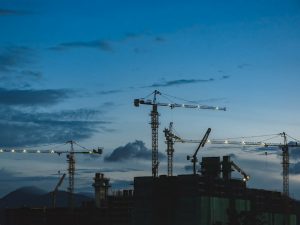 They plan operations, evaluate project costs, track production schedules, monitor progress, use suitable mining procedures, and assess natural, technological, financial, as well as safety risks. So there's all that jargon. A degree is required in engineering with a concentration in mining or even geotechnical engineering is required for employment in this sector.
Individuals who want to work as an Engineering Manager on a mine site and earn a good living should have the following qualifications:
a. A bachelor's degree in engineering with a mining or geotechnical engineering concentration.
b. A mining engineer with a bachelor's degree.
A Graduate Mining Engineer can go to a more senior engineering post and earn a higher salary once qualified and experienced.
Recommended: Advantages and Disadvantages of Being Famous
8. Enterprise architecture manager.
Average salary: $168,762.
Enterprise and systems architect managers are in charge of managing and directing the organization's IT networks, including everything from upgrading and improving services to overseeing software and hardware implementation and installation. They are in charge of enterprise architects, software architects, and other IT experts, and they are the big picture people for their company's IT performance.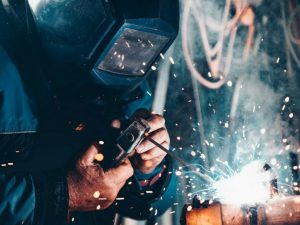 Qualifications:
a. A diploma, bachelor's degree, or master's degree in computer science, information technology, or a related discipline is required.
b. Computer programming and software development knowledge, as well as hands-on experience with various systems, hard drives, and cloud computing would be advantageous.
c. Management, leadership, and business development experience would be advantageous.
Recommended: Advantages and Disadvantages of being a Doctor
9. CEO or Managing Director
Average salary: $164,896.
The chief executive officer is the organization's most senior executive (CEO). A CEO, on the other hand, who hires a managing director to carry out his or her duties is essentially the company's or organization's boss. A CEO's duties include liaising with other businesses, establishing supervisory and delegating positions, and increasing revenue.
CEOs and managing directors are often the catalysts for change within a company, as well as motivators for staff. They're in charge of the company's operations, marketing, finance, human resources, and corporate social responsibility.
10. Engineering Manager
Average salary: $159,940.
An engineering manager is in charge of overseeing significant projects and engineering responsibilities. The ability to efficiently assign work, troubleshoot technical issues, plan and monitor projects, lead a team of engineers, budget workers, and projects, recruit professionals, and communicate with other departments is one of the most crucial abilities an engineering manager will possess.
They must also prepare reports on the project's development. Before advancing to this position, engineering managers must have at least 5 years of experience working in the field.
Qualifications:
a. Complete an Engineers Australia-accredited Bachelor of Engineering (Honours) (additional postgraduate study, such as a Master of Engineering Management, is preferable).
b. Get an internship while you're studying for a job.
c. Obtain your Engineers Australia membership and register with the National Engineering Register after graduation (NER).
d. Join the Institute of Public Works Engineering Australasia as a member.
Recommended: Differences Between Natural and Artificial Selection
11. Construction general manager: Average annual salary $350,000: The position of construction general manager is one of the highest-paying in Australia for a variety of factors, including the high level of responsibility and the complexity of the projects involved. General Managers of Construction are accountable for all aspects of construction initiatives, including planning, budgeting, resource allocation, and team management. They are responsible for the timely and cost-effective completion of assigned initiatives. The substantial responsibilities and decision-making authority associated with this position contribute to its increased salary.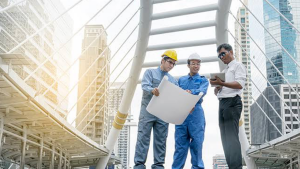 In Australia, construction initiatives frequently involve the development of large-scale infrastructure, such as roads, bridges, commercial structures, and residential complexes. These initiatives can be extremely complex, necessitating intricate planning, coordination with numerous stakeholders, adherence to regulations, and risk management. Their compensation is determined by the high demand for construction general managers with the skills to manage such complex projects.
Moreover, Australia has experienced a construction surge in recent years, which has been driven by urbanisation, population growth, and infrastructure development. The demand for experienced Construction General Managers has increased, but the supply has not, resulting in a shortage of qualified professionals in the field. When demand exceeds supply, wages typically increase.
Typically, general managers in the construction industry are expected to have a wide range of skills and knowledge in areas such as project management, engineering, construction techniques, contract negotiation, and regulatory compliance. Their specialised knowledge and experience justify a higher level of compensation.
12. Director of Investments: Average Annual Salary: A $300,000: Investment Director position is frequently regarded as one of the highest-paying positions in Australia. Investment Directors are accountable for administering large investment portfolios and making crucial decisions that can have a substantial impact on the financial performance of organisations. They are entrusted with handling large sums of money and maximising returns for clients or organisations. The level of responsibility affiliated with this position frequently results in a higher salary.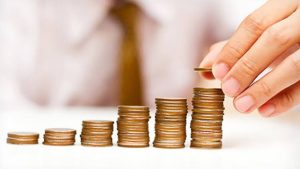 Additionally, Investment Directors possess extensive knowledge and expertise regarding financial markets, investment strategies, risk management, and asset allocation. Their ability to analyse market trends, identify profitable investment opportunities, and navigate complex financial environments contributes significantly to the value of organisations. Typically, the demand for individuals with such specialised abilities results in increased compensation packages. In addition, the investment industry is extremely competitive, with firms competing for top talent to obtain a competitive advantage.
To attract and retain competent professionals, organisations are willing to offer Investment Directors lucrative compensation packages. This is especially true for senior-level positions, where candidates are expected to have extensive experience, industry connections, and a track record of generating returns.
Recommended: Advantages and Disadvantages of being a Teacher
Conclusion
We've produced a list of Australia's highest-paying jobs. Medical specialists, predictably, top the list of high-earners, and for good reason: they require a lot of research, hard work, high pressure, and long hours. However, because there are hundreds of specialties in medicine, we've grouped a handful to give you a better idea of which careers pay the most in a variety of sectors.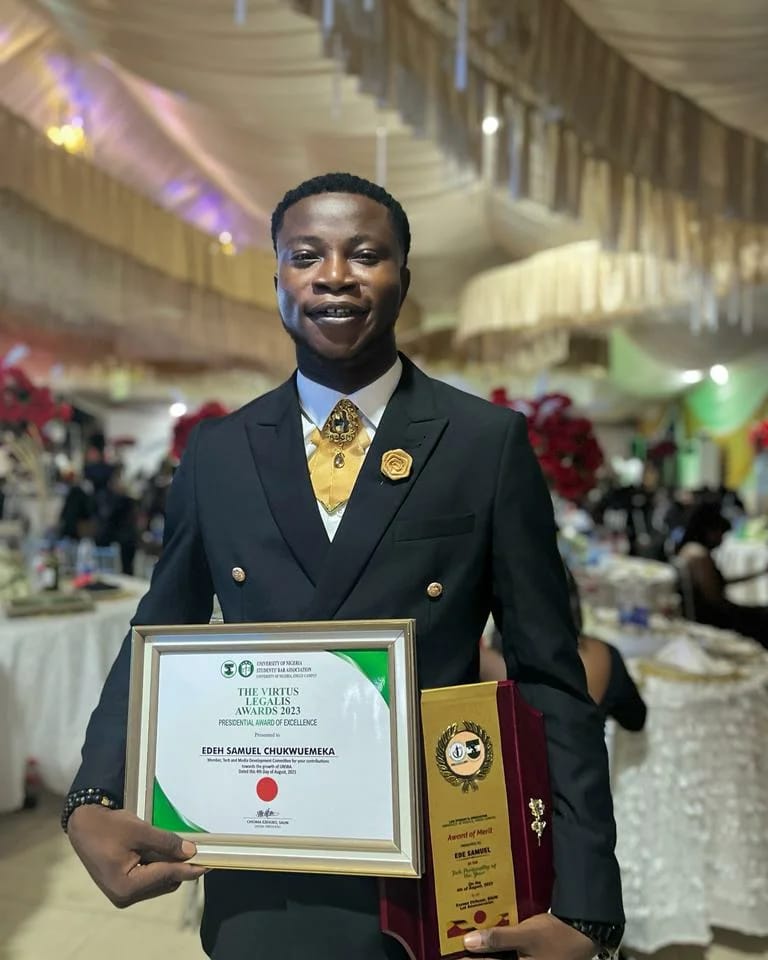 Edeh Samuel Chukwuemeka, ACMC, is a lawyer and a certified mediator/conciliator in Nigeria. He is also a developer with knowledge in various programming languages. Samuel is determined to leverage his skills in technology, SEO, and legal practice to revolutionize the legal profession worldwide by creating web and mobile applications that simplify legal research. Sam is also passionate about educating and providing valuable information to people.