Does It Snow in Australia?: Snow is the atmospheric water vapour frozen into Ice crystals which falls on the ground in Light white flakes lying on the ground as a white layer. Snow comprises of Individual Ice Crystals which grow while suspended in the atmosphere, and then falls on the ground where they undergo changes.
From the above definitions, Snow can therefore be referred to as a cluster of Ice Crystals. Thus, once an ice crystal is formed, it absorbs and freezes additional water vapour from the air, before growing into Snow crystal which falls on the Earth.
Recommended: Best places to live in the United States of America
Here is a sample of a Snow fall: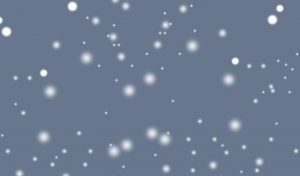 Snow fall is a frequent occurrence in Europe and some other continents of the world. However, over the years eyebrows has been raised as to whether Snow fall actually occurs in Australia. This therefore leads us to the question forming the subject matter of this Article. "Does Snow Fall in Australia?"
Does It Snow in Australia?
In proffering an answer to this question, it is my submission that Snow actually falls in Australia. However, it is not so rampant as in other countries of the World, and the Snow fall in Australia is only limited to some areas in Australia.
These areas include: 
1. Fall Creek Aline Resort: This is a resort in the North-eastern region of Victoria, Australia. This area usually experience Snowfall in some limited number of days within the Winter period of June- September each year.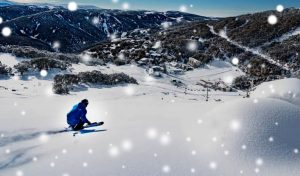 2. Mount Hotham: Mount Hotham is a Mountain located at Victoria, Australia which also experiences Snowfalls during the Winter Period. Mount Hotham has a deeper snow fall than the Fall Creek Resort area. Thus, making it one of the reasons Mount Hotham Ski Resort has been one of the most preferred Ski destination in Australia.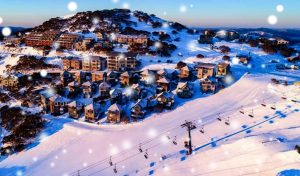 Also see: Ways of promoting national unity
3. Mount Buller: The Mount Buller Village is another area where Snow Falls in Australia. The Mount Buller snow season usually arise from June- early October each year. Hence, during these period, there is usually a considerable amount of Snow Falls in this region in some days.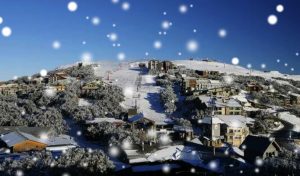 4. Perisher: Perisher otherwise known as Perisher Ski Resort is located around the snowy Mountains in Southern New South Wales, Australia. During the Winter period, Perisher witnesses an average minimum temperature of -3.7 degrees Celsius, and also experience a considerable amount of Snowfall.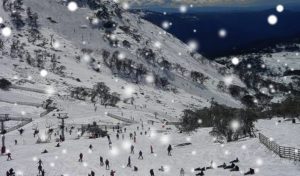 Also see: Cheapest cities to live in the United Kingdom
5. Thredbo: Thredbo is a Ski resort in the snowy mountains of the New South Wales, Australia. Thredbo usually experience Snow falls within the period of Mid-July – Mid-August each year, and sometimes it also witnesses Snow fall in September.
6. Tasmania: Tasmania is an Island state in Australia, and it boasts of the 25th largest island in the world. Snow occasionally falls in the State of Tasmania, particularly Southern Tasmania in places such as: Kunanyr, MT Field National Park, the Central Highlands, and the Harte Mountains National Park.
Also see: Best Congratulation Messages to send to your Friends and family
7. The Blue Mountain: The Blue Mountain is a Mountain with a unique dramatic scenty, and it is just a two hour drive from Sydney, a City in New South Wales, Australia which also seldomly experience Snowfall. However, unlike Sydney, the Blue Mountain experiences more snow fall, as residents and tourists therein witness at least Five (5) Snow days in a year.
8. Charlotte Pass: Charlotte is a village in the snowy mountains of New South Wales, Australia. The Charlotte pass is usually known as the Snow Ski Resort in Kosciuszko National Park, Australia. As the name "Snow resort" implies, there is usually a considerable amount of Snowfall in this place, and based on findings, Charlotte Pass has the highest annual Snowfall of any Ski Resort in Australia.
Recommended: Best shopping sites in the United Kingdom
I trust this Article has perfectly answered this frequently asked question 'Does Snow fall in Australia?' and has quenched your thirst of finding the veracity of answers to this Question by providing places wherein Snow falls in Australia. For more of these articles, stay glued to this blog.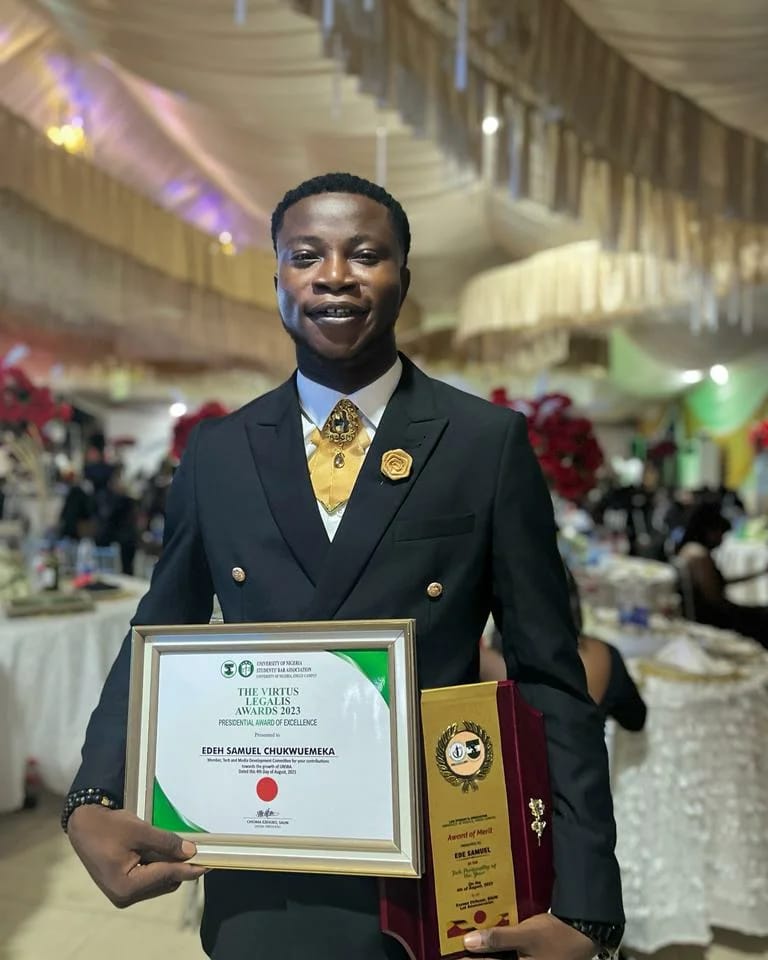 Edeh Samuel Chukwuemeka, ACMC, is a lawyer and a certified mediator/conciliator in Nigeria. He is also a developer with knowledge in various programming languages. Samuel is determined to leverage his skills in technology, SEO, and legal practice to revolutionize the legal profession worldwide by creating web and mobile applications that simplify legal research. Sam is also passionate about educating and providing valuable information to people.