Games That Will Make You Smarter: The stages of a person's life, especially above 18 characterizes the prominence and esteem of the person as being intelligent and smart or in contrast, naive and dimwitted. So, studies has shown that to nurture a child into becoming more intelligent and smart rather than dimwitted and naive, they should be introduced to some concepts that is capable of brushing up their thinking faculty to a very plausible degree.
So, apart from formal studies and orientations, children and even adults alike, should be able to have access to some other informal educative concepts that could improve the level of discernment and intellctual prowess of such individual.
One of such informal concept is IQ games. It's amazing how some games are designed to educate and improve the intellctual capacity of individuals while having fun at the same time. They are special kind of games that has picked our interest so, we would be looking at some of them.
Recommended: Safest Means of Transportation and Why
Top 12 Games That Could Make You Smarter
1. CHESS: Chess is a great board game meant to be played between two people or players. Because there are some other games that are related, Chess is sometimes referred to as Western chess and international chess at othertimes. The reason remains to differentiate it from the others in related categories. Chess has been an age long game. It's current form or type was first introduced in Spain and later spread to the rest of Southern Europe, according to record, during the late 15th century.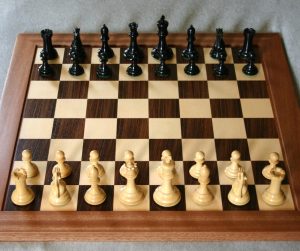 The game had evolved from its older version, chaturanga.  Chaturanga was similar to chess however, it was much older and had originated from India. It is a fact that around the world today, chess remains one of the most popular games in the world. There are a huge number of chess lovers and players across the globe. A casual chess games could last between 10 to 60 minutes; whereas, tournament games could last between 10 minutes to over 6 hours or even more. The game of chess is a game designed to sharpen the brain as it requires strategy and tactics to play and won.
2. SUDOKU:  Sudoku is a strategic game formerly known as Number Place. It is a logic-based game that encompasses number-placement puzzles. Sudoku is a kind of smart game where the objective is for the player to fill a 9 × 9 grid with digits in a way that each column and row as well as each nine 3 × 3 subgrids that make up the grid or boxes contain all of the digits from 1 to 9. It is a smart puzzle where by the composer had already provided a partially completed grid. It provides a situation where for a well-posed puzzle, it has just a single solution to it.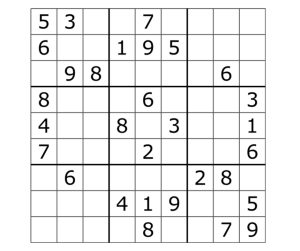 The modern Sudoku started to receive attention and eventually gained popularity  around 1986. This had followed the publication made about it by the Japanese puzzle company Nikolai. The game had been published under the name, Sudoku. It further spread to the US making it way into the London Times as well. It is one of the games that sharpens the brain and makes you even smarter.
Also see: Advantages And Disadvantages Of Democracy
3. LUMOSITY: Lumosity is quite unique as it is an online program comprising of series of games believed to be capable of improving the brain memory, the level of attention, flexibility and speed of processing information and crafting out possible solutions to problems.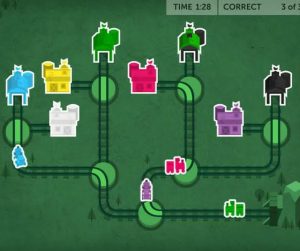 The game is available in Languages like English, Spanish, German and French. Although it's not as popular as chess, it was launched in 2007 and has since been very active. Even though an interested player must register to play it for free, it remains one of the best games that is capable of making you smarter.
4. TETRIS: Tetris is one of the very popular puzzle video game created by Alexey Pajitnov, a Soviet software engineer, in 1984. The game has been published a couple of  times by several companies for multiple platforms. The most prominent prominent amongst them being the one made during a dispute over the appropriation of the rights back in late 1980s. The game is so popular and requires the player to complete lines by moving differently shaped pieces (tetrominoes), descending onto the playing field.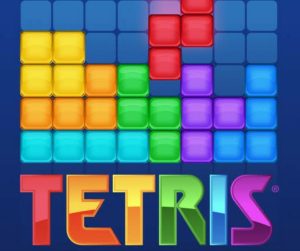 One a line is completed it disappears, thereby granting the player points. The player then moves on to fill the empty space with more shapes. The game continues until the player is unable to appropriately fill the space and it gets to the  top of the playing field, in which case the player loses the game. So, the faster and longer the player is able to delay the shapes reaching the top of the playing field, the higher his points. It is one of the best games that sharpens the brain.
Also see: How To Know The Best Cream/Moisturizer For Your Skin
5. FIT BRAINS: The Fit Brains game is a mobile/online software designed and marketed for effective brain training. Vivity Labs was the original producers of the game. It was founded in 2008 by three smart intellects; Michael Cole, Paul Nussbaum and Mark Baxter in Vancouver, British Columbia.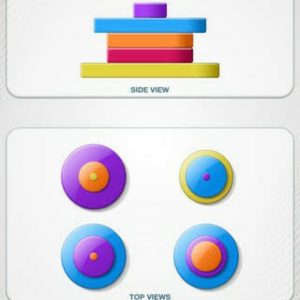 The three were game developer, neuropsychologist and brain training experts respectively. It was funded by both private and public funds at the time and developed to become one of the best games that chisels the brain for maximum performance.
6. MAHJONG: Mahjong, an original Chinese game developed in the 19th century. The game grew and spread across continents reaching almost all the countries in the 20th century. It is a tile-based game that is commonly played by four people or players. The game has its regional variant which is the three-player variation of the original game.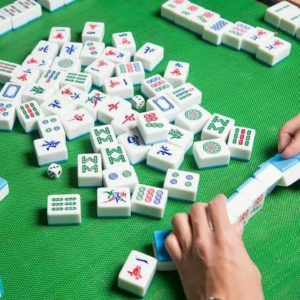 It was founded in some parts of China, Japan, South Korea and Southeast Asia. It has fast grown and spread across East and Southeast Asia. It's popularity has also found footing in some Western countries where the game is played using a set of 144 tiles based on Chinese characters and symbols. It is one of the most interesting and smart games you could play.
Also see: Types of Evidence: See the 8 Types of Judicial Evidence
7. BRAINGLE: This is an all encompassing game comprising Brain Teasers, Riddles, Trivia and other interesting games. It is a gaming platform where players are made to solve puzzles, brush up on your trivia and exposed to series of games that put your brain to work.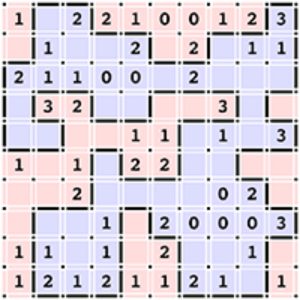 It contains over 15,000 brain teasers, riddles, complex logical problems as well as mind puzzles that are submitted and objectively ranked by users. It is a digital game that requires set of players to engage themselves online.
8. BRAIN IT ON!: Brain It On! Is a Physics Puzzles, a set of Puzzle game that was developed by Orbital Nine Games. It is also a digital game that is best played on  BlueStacks app player. Players could play alone or engage other players to a duel.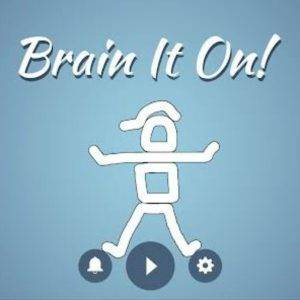 The winner gets the Brain It On! crown. It is an assortment of amazing smart mini-games that challenges your brain to process Information and solve problems within a period of time, thereby challenging it to speed, function and ability to interprete. It is one of the best smart games to play.
Recommended: Doctrine of Covering the Field: Everything You Need to Know
9. COGNIFIT: CogniFit is a different kind of game with unique composites. It is an online program well designed to sharpen your driving related cognitive skills. It also encourage you to more smart, process Information and in certain situations, to think on your feet as well as behind the wheel.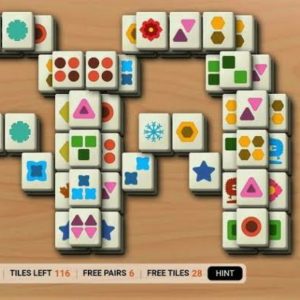 It is a game designed to promote safe and smart driving abilities through constant practice. It is capable of assessing your driving strengths and weaknesses as you participate on an individual basis. It challenges you to think fast, both on and off the road to keep your brain active and smart at all time.
10. CLOCKWORK BRAIN: A Clockwork Brain is one of the best smart games that sharpens your intellctual capacity. It is a series of brain challenging games carefully designed to test the capacity of your memory, focus/attention, your level of reasoning, dexterity and your language skills.
It is another type of digital game that is produced and made available for smart phones and personal computers. It is one of the games that is capable of making you smarter.
Also see: Mac vs Windows, Which is better for programming? Answered
11. MINECRAFT: The popular open-world sandbox game Minecraft has randomly generated blocks that may be arranged to create a variety of objects, including trees, rocks, mud, water, and more. In the game, players engage in a variety of tasks, including construction, exploring, and fighting. Although there are several modes—survival, adventure, and creative—no particular objectives are set.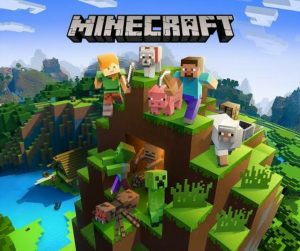 Minecraft is a game that teaches players about a variety of topics, including science, urban planning, and language acquisition. Additionally, the game improves children's capacity for spatial reasoning, building, and planning.
Recommended: Best Educational Games For Students
12. ELEVATE: Elevate is one of these games that distinguish out from the competition in that it bolsters reading and writing skills in addition to attention span and mental agility.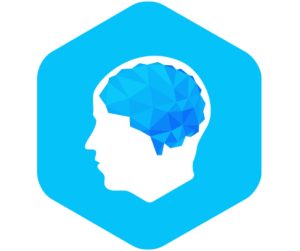 This game helps players improve their cognitive abilities and accuracy with its more than 35 brainstorming stages. Playing it for a few minutes each day or week will help you avoid spelling mistakes, read quicker, and absorb the text more clearly than you may have done in the past. The finest feature of Elevate is progress tracking, which increases player involvement.
Also see: Learn How To Start A Blog And Make Money In School
In conclusion, the human brain functionality is patterned in a way that it grows redundant in the absence of tasking and challenging activities that challenges it's capacity. It starts to grow dull. In such situation, you need to expose it to very strategic thinking and activities that would keep it smart and agile at all time. Playing some of the games mentioned above could help to a great extent.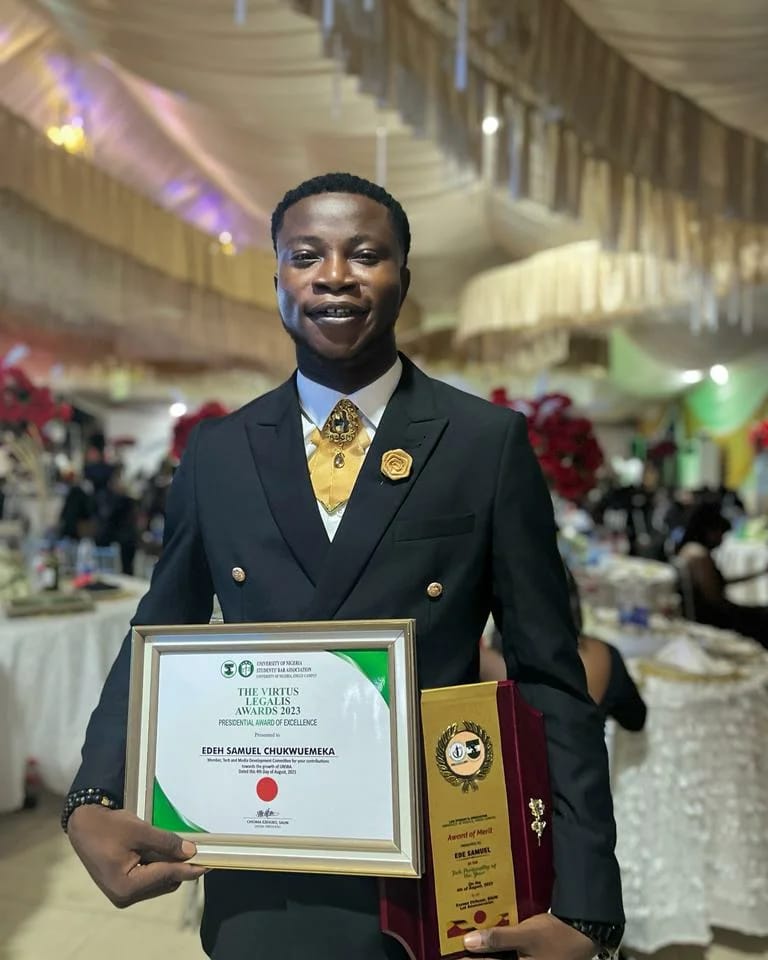 Edeh Samuel Chukwuemeka, ACMC, is a lawyer and a certified mediator/conciliator in Nigeria. He is also a developer with knowledge in various programming languages. Samuel is determined to leverage his skills in technology, SEO, and legal practice to revolutionize the legal profession worldwide by creating web and mobile applications that simplify legal research. Sam is also passionate about educating and providing valuable information to people.