How To Not Be a Simp: Simping, originally a shortening of "simpleton," is a term used to describe someone who is overly generous, submissive, or excessively affectionate towards another person, often in an attempt to win their affection or to gain their approval. While there is nothing inherently wrong with being kind, thoughtful, or loving towards others, simping takes these behaviours to an extreme and can lead to a host of negative outcomes, including loss of self-respect, unrequited love, and even exploitation by others. This article explores how to not be a simp.
If you don't want to give off the impression of being a simp, here are several important points to consider.
Recommended: Differences Between a public company and private company
12 Tips On How To Not Be a Simp In Your Relationship
1. SET HEALTHY BOUNDARIES: Setting sound limits is among the first steps you should take to avoid being a simp. Knowing your boundaries and being clear about what you will and won't put up with from others are necessary for this. For instance, you might set a limit on how much time or effort you are willing to give to someone who does not show you the same level of affection in return.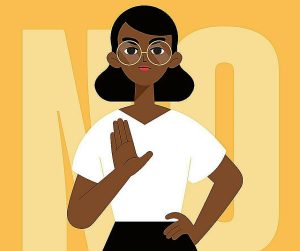 You might also place a cap on how much money you are willing to spend on gifts or treats for someone who does not show you the same level of affection in return. By setting these boundaries, you are taking control of your own life and making sure that you are not giving more than you are getting.
2. DEVELOP SELF-RESPECT: Another key to avoiding simping is to develop self-respect. This means having a strong sense of your worth and value and not allowing others to treat you poorly or take advantage of you.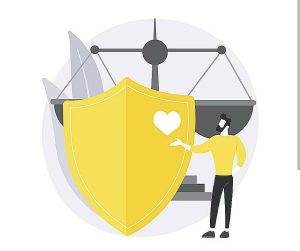 When you have self-respect, you are less likely to put up with someone who is not treating you well, and more likely to hold out for someone who truly appreciates you for who you are. By developing self-respect, you are also demonstrating to others that you are not a pushover and that they will need to earn your affection and respect by treating you well.
Also see: Countries With The Highest Job Opportunities
3. BE HONEST WITH YOURSELF: Being sincere with yourself about your thoughts and motivations is another important step to avoiding being a simp. To do this, you must honestly examine your reasons for being drawn to particular people and the outcomes you desire from your interactions.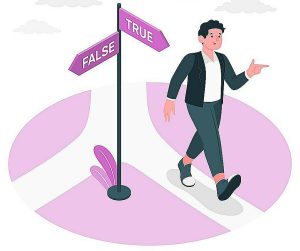 Are you searching for affection and love, or are you merely looking for approval and validation? Are you seeking a temporary fix or are you prepared to invest the time and effort necessary to create a true relationship? You can more clearly understand what you really want from your relationships and prevent being stuck in negative behavioural patterns by being honest with yourself about your feelings and intentions.
4. DON'T TRY TO BUY LOVE OR AFFECTION: Another common mistake that can lead to simping is trying to buy love or affection. This means showering someone with gifts, money, or other forms of material support in the hopes of winning their affection. However, this approach is unlikely to work, and can even backfire by making you appear desperate or needy.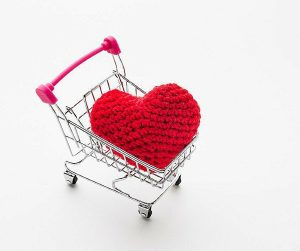 Instead, focus on building genuine connections with others based on shared interests, values, and experiences, and let love and affection develop naturally over time.
Also see: How to know a fake friend
5. DON'T CHASE AFTER SOMEONE WHO ISN'T INTERESTED: Persistently chasing someone who is not interested in you is one of the characteristics of simping. This can involve communicating with them frequently, making an effort to see them very often, or pursuing them in various ways to win their love.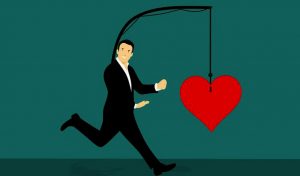 This behaviour, though, can come off as desperate and unappealing, and it's unlikely to have a positive impact. The wisest course of action is to move on and acknowledge that the other person is not interested. Find someone who values and accepts you for who you are as a person.
6. BUILD YOUR OWN LIFE AND PURSUE YOUR INTERESTS: Building your own life and pursuing your interests are important aspects of avoiding simping. This means having a full and rich life outside of your romantic pursuits, filled with meaningful work, hobbies, and social connections.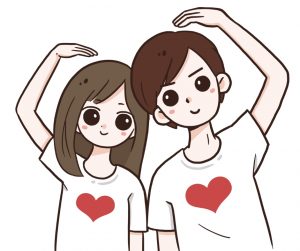 You are less likely to get unduly preoccupied with attempting to gain someone's affection when you have a strong sense of self and a meaningful life, and you are more likely to draw people who value and respect you.
Recommended: Day vs Boarding School: Why Day Schools Are Better Than Boarding
7. DON'T TRY TO CHANGE YOURSELF TO FIT SOMEONE ELSE'S EXPECTATIONS: A common mistake that can lead to simping is trying to change yourself to fit someone else's expectations. This can include changing your personality, beliefs, or behaviours in an effort to win their affection.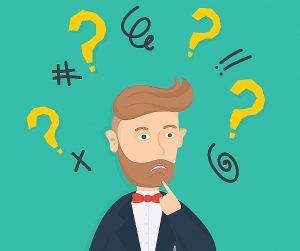 However, this approach is unlikely to work, as people are attracted to authenticity and genuineness. Instead, focus on being true to yourself and let your natural qualities and talents shine through.
8. STOP DOING UNPROMPTED FAVOURS: Try to reduce how often you go out of your way to assist someone or bring them anything if you notice that they don't reciprocate. If you do someone a favour, they should be willing to perform one for you as well.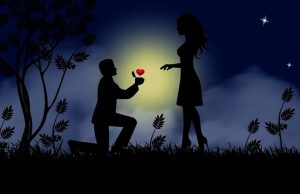 This is the ideal dynamic in a good relationship. It's entirely acceptable to show kindness to someone once in a while, but if it doesn't get returned, it might be time to scale back.
Recommended: Best smartphones for students
9. MAKE YOURSELF LESS AVAILABLE: Leaving everything you were initially doing for someone can make you appear overly eager. They will recognize when you put them on a pedestal if you routinely reschedule your schedule whenever someone wants to hang out.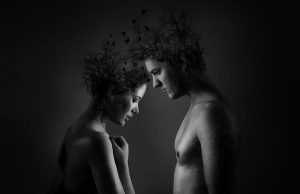 Making arrangements with them is acceptable, but if you have to work that day, let them know.
10. PRIORITIZE YOUR FRIENDS AND FAMILY: Spend time with the people that care about you. Relationships come and go, but you can count on your loved ones to be there for you no matter what. It's entirely great to devote time to a romantic connection, but you should also make time for your other pals.
Try to avoid letting a romantic relationship take over your life.
11. DON'T SACRIFICE YOUR OWN HAPPINESS: It's important to remember that simping can be incredibly detrimental to your happiness and well-being. When you are constantly putting someone else's needs above your own, you can easily become resentful and unhappy.
Instead, focus on your happiness and well-being, and be sure to prioritize your own needs and goals. This will not only make you happier, but it will also make you more attractive to others, as people are drawn to those who are confident, self-assured, and happy with themselves.
12. AVOID ADVICE FROM PICKUP ARTISTS: These individuals rarely ever have good counsel. Nowadays, you may find a ton of internet pick-up artists or interesting people who will explain to you in detail how to find a partner. But they frequently employ strategies that portray humans as mere objects or helpless damsels.
If you're seeking dating advice, go to your friends or your peers rather than someone who wants you to put on a show when you approach a potential partner. Just keep in mind that the greatest approach to connecting with someone is to be yourself.
Recommended: How To Attract More Customers To Your Business
Conclusion
Simping is a negative pattern of behaviour that can have severe consequences for an individual's self-respect, dignity, and happiness. By following the tips outlined in this article, you can avoid coming off as a simp and instead maintain healthy and fulfilling relationships with others. Remember, love and affection should develop naturally over time, based on mutual respect, shared interests, and genuine connection.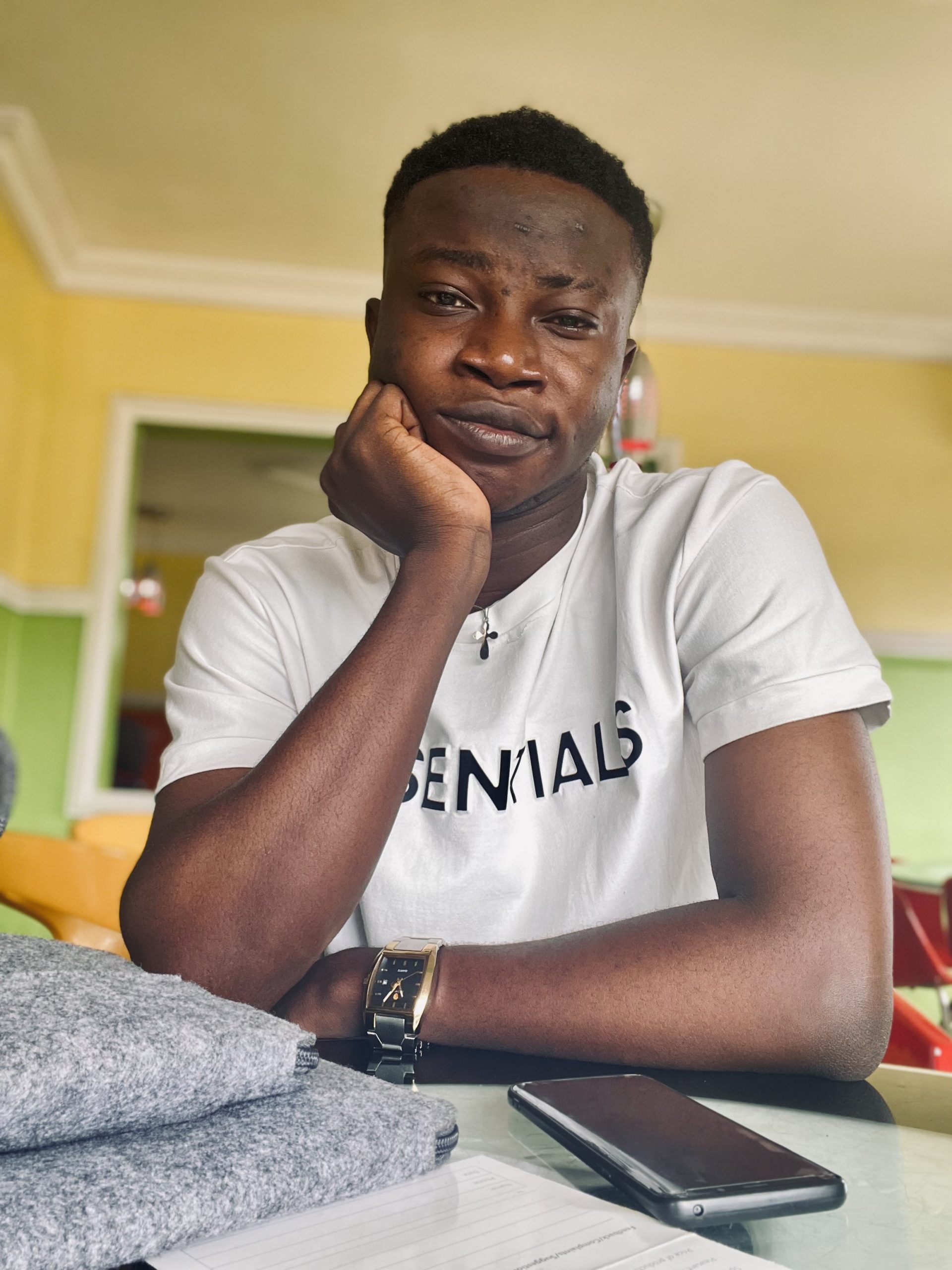 Edeh Samuel Chukwuemeka ACMC, is a Law Student and a Certified Mediator/Conciliator in Nigeria. He is also a Developer with knowledge in HTML, CSS, JS, PHP and React Native. Samuel is bent on changing the legal profession by building Web and Mobile Apps that will make legal research a lot easier.