Top 14 Best DJs in The World: Without music, how would our lives be different? Good music boosts mood, inspires us, reduces stress, and aids in learning. Any gathering is usually more fun when there is a decent variety of music. DJs are essential at every event because they provide convenience, a wide variety of music, and volume control.
The world's top DJs do more than simply add bass to the song. Instead, they pick songs that are appropriate for that audience and situation deliberately. They are experts at reading their crowd, setting the mood, and selecting the right music. Additionally, they have a distinct mixing technique that fits the scene. Despite the fact that there are many DJs in the globe today, some are regarded as the finest DJs in the world because to their expertise and versatility. They consist of;
Recommended: Best Chefs In The World 2023
Top 14 Most Popular And Best DJs In The World 2023
1. David Guetta: A well-known and respected DJ, music producer, and songwriter from Paris, France is Pierre David Guetta. More than 10 billion streams of his music have been made. He has sold more than 50 million records worldwide and is thought to be worth $150 million. The DJ Mag readers chose the 54-year-old as the finest DJ in the world in 2020 and 2021.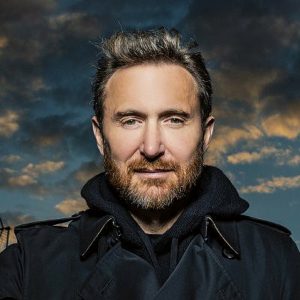 He began making music in the 1980s and has honed his mixing technique. His distinct blend of modern house music with a splash of electroclash punch has earned him a following. The best DJ in the world is renowned for his amazing on-stage personality in addition to his awesome song selection. No matter the occasion or age range, he seamlessly engages the audience.
2. Martin Garrix: When the top DJs in the world are discussed, Martijn Gerard Garritsen comes in extremely high. The boy was born in Amstelveen, Netherlands, on May 14, 1996. Animals, Scared to Be Lonely, and In the Name of Love are a few of his best-known singles. For his flawless fusion of progressive house, future bass, and electro music, the Dutch producer of electronic music is well-liked. He launched his career in 2012 by remixing Christina Aguilera's song Your Body.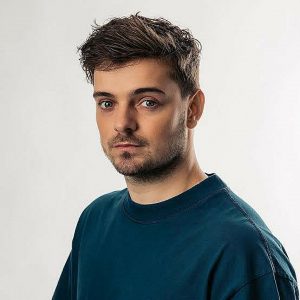 The top disc jockey, who is now 25 years old, is now estimated to be worth $30 million, and his star in the business is still bright. He combines elements of EDM, club/dance, progressive house, and house music in his songs.
Also see: Richest Authors In The World And Their Networth: Top 10
3. Armin van Buuren: Jonathan Armin Jacobus Danil van Buuren is a disc jockey from Leiden, Netherlands, who is 45 years old. His career began in the 1990s, and he is currently worth roughly $55 million. He has appeared on lists of the top 10 DJs worldwide for the past ten years.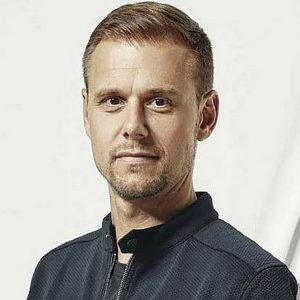 Progressive trance, trance, house, progressive house, and club jams are all mixed together in his sets. His album Imagine made an appearance on the US list in 2008, and ever then, his star has been shining bright.
4. Calvin Harris: Who are the top DJs of all time? A disc jockey from Dumfries, Scotland, United Kingdom, named Calvin Harris, 37, will nearly invariably be mentioned in the response to this question. Harris is renowned for igniting the crowd anytime he is on the decks and for his love of electronic dance music. One of the wealthiest DJs in the world, Harris has a $300 million estimated net worth.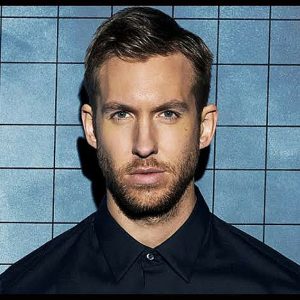 He self-released his songs online in the beginning of his career. He creates radio-friendly electronic dance crossover tunes with his mixes. He has received countless honors and platinum certifications for his songs. Did you know that Adam Richard Wiles is his true name?
Also see: Richest Men in South Africa and their Networth 2023
5. Alok: Brazilian musician, DJ, and record producer Alok Achkar Peres Petrillo was born on August 26, 1991, in Goiania, State of Goiás. His mixes have a positive, upbeat feeling. He frequently mashes together club tunes, techno, tech-house, EDM, and other genres. Among the few disc jockeys from Brazil with a worldwide following is the 30-year-old. Hear Me Now, his single from 2016, gave him instant notoriety.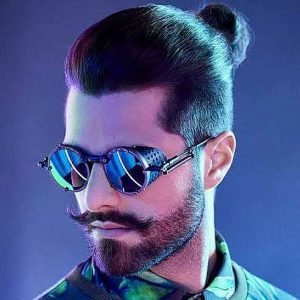 Along with Seu Jorge, Armin van Buuren, John Legend, and Jason Derulo, he has collaborated with other A-list artists.
6. Dimitri Vegas and Like Mike: Instagram Belgian musicians Like Mike and Dimitri Vegas form a duo. They are biological brothers who go by the identities Dimitri and Michael Thivaios. The gifted brothers began working at local nightclubs in their community at the age of 14. VIEW ALSO 20 richest musicians in Nigeria and their estimated net worth for 2021 They held a radio show in Belgium a few years later.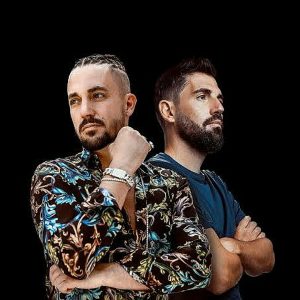 They took on the role as permanent DJs at two Greek clubs in 2006. Following that, they began issuing white label music; La Cocaina served as their debut song in 2007. To build a large international fan base, they have toiled hard and developed their abilities. They are well-known for their dance, EDM, house, and progressive house mixing.
Recommended: Biggest Tech Companies In The World 2023
7. Afrojack: Nick Leonardus van de Wall, Afrojack's true name, is a native of Spijkenisse, Netherlands. The 34-year-old has put a lot of effort into his profession and is thought to be worth $60 million. The Spark and Take Over Control are two of his worldwide successes with a platinum certification. His music is mostly electronic in nature. He mostly created instrumentals for stripped-down electro-house in the start of his career. But as time went on, his fashion changed, becoming more grandiose and maximalist.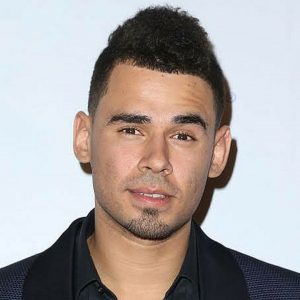 Since the 2000s, the disc jockey has continued to produce songs consistently, keeping him in demand. His works are steadily combining pop, R&B, and hip-hop influences.
8. Don Diablo: DJ, record producer, musician, and composer Don Pepijn Schipper, also known as Don Diablo, is from Coevorden, Netherlands, and he is 41 years old. Since he began his career in the early 2000s, he has had a number of chart-topping and club songs. Life Is a Festival, his debut album, was published in 2008. He released another album in 2018 called Future, which brought him much popularity and attention.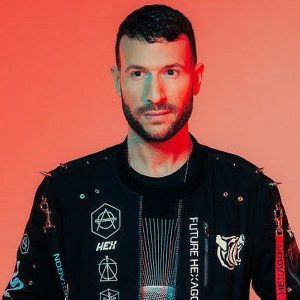 Dance-pop, house, EDM, alternative Dance, and club mixes are among Don Diablo's specialties. He just signed his first record deal at the age of 15, despite the fact that he attained popularity and respect on a global scale much later in life.
Recommended: How To Know You Are Destined For Greatness
9. Tiesto: A DJ jockey with an estimated net worth of $170 million, Tiesto is 52 years old. His true name is Tijs Michiel Verwest OON, and he is from Breda, Netherlands. His club/dance, EDM, trance, and progressive trance genres are well-known.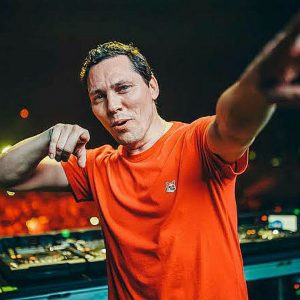 The DJ has received several honors for his work, including Grammys. Fans adore his lengthy live performances, flawless work, and pop-oriented crossover appeal. Years ago, he began his professional career in a club called Sprock in his hometown. Later, Basic Beat Recordings, an indie company, helped him release his debut mix CD after they had come across him. In his career, he has collaborated with several worldwide singers and rose to recognition and success swiftly.
10. Diplo: Thomas Wesley Pentz, an American DJ from Tupelo, Mississippi, is the true name of Diplo. The 41-year-old began working in the 2000s. He has now risen to be among the world's most sought-after disc jockeys. He has acquired accolades, cash, and renown thanks to his ever-shining star.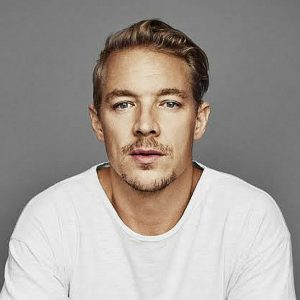 His current estimated net worth is $50 million. His original mash-up mixtapes draw inspiration from Miami bass music, pop, electronica, and the Dirty South hip-hop movements of the 1980s. His musical endeavors have been dubbed attention-grabbing and suitable for a variety of listeners. In his lengthy career, he has produced masterpieces in collaboration with some of the finest musicians in the world.
Recommended: Differences Between Goals and Objectives 
11. Zedd: The true name of Zedd is Anton Zaslavski. He was born in Saratov, Russia, on September 2, 1989, and is a Russian-German disc jockey. The 32-year-old is well-known for his fusion of dance-pop, electro-house, future bass, and EDM mixes. His productions have a glitchy, throbbing feel to them. His albums Clarity, True Colors, and Stay+ have all been released.
Zedd may be characterized as enthusiastic, diligent, and ambitious, traits that have propelled him to the top of the disc jockey world. He has had a couple Grammy nominations, and his estimated net worth is $50 million. In 2010, after releasing a remix of Skrillex's Scary Monsters and Nice Sprites, the young guy achieved recognition and financial success.
12. Marshmello: Christopher Comstock, better known as Marshmello, is a 29-year-old American DJ from Philadelphia, Pennsylvania. His top hits include the songs Alone, Happier, Silence, Wolves, and Friends. Because he is disguised, Marshmello thrills crowds. He has the qualities of being mysterious, clever, and diligent. His dubstep, dance, and electronic music all have a strong rhythmic element.
The aspiring DJ began his career in 2015 by posting his creations to SoundCloud. His ability was quickly recognized by other disc jockeys and musicians. He soon had the chance to perform as a live DJ at a number of high-profile events. A $50 million estimate of his current net worth has been made.
Recommended: 10 Differences Between Obsession and Love
11. TIMMY TRUMPET: Few other artists working in the mainstage arena have attempted such an adventurous combination of acoustic instruments and amplified beats, but this experienced musician first developed his skills performing jazz. Timmy believes that his unique fusion is what makes him stand apart. In the future, he hopes to see a lot more of it. She played the violin as the musician performed with Mariano BO at Tomorrowland, and it was one of the favorite stage performances of the year.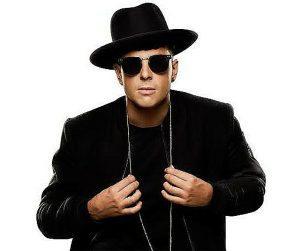 The artist also released a number of brand-new club songs in 2022, including as the hard dance smash "Soft Ass Shit" with Sub Zero Project, the fast-paced, rap-sampling "Party PPL" with 89ers, and a Faithless cover version, "We Come 1," with Ben Nicky and Distorted Dreams. A cover of "Three Little Birds," one of Bob Marley's most well-known songs, by Prezioso and 71 Digits demonstrated Timmy's pop-friendly side, while collaborations with other EDM powerhouses like Showtek, Dimitri Vegas & Like Mike, and Steve Aoki kept his name in the news. It's difficult to imagine how next year might be more significant for him.
Recommended: Greatest African musicians of all time
14. STEVE AOKI: Steve Aoki has done it all. The cake-throwing producer, DJ, and businessman is continuously adding fresh life accomplishments and intellectual properties to his resume, whether it is writing novels, starting pizza restaurants, or creating thoughtful music for NFTs. When Aoki isn't fusing the metaverse of card games with party-rocking beats, he is rumored to play more than 200 performances annually.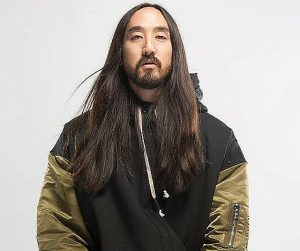 A few of those emerged in 2022 in well-known clubs like Hakkasan and Wet Republic on the Las Vegas Strip, where Aoki's has remained a tried-and-true draw since the beginning of the North American EDM boom.
Aoki consistently finds time to meditate and engage in charitable endeavors through the Aoki Foundation, which supports research primarily in the fields of anti-aging and brain science. Festivals and high-profile tours aside, he always manages to find time for these activities. Steve exhibits no symptoms of slowing down and also doesn't seem to be dropping from the top ranks of the Top 100, so it's obvious that they're doing some kind of magic behind the scenes.
Recommended: Most Beautiful Flowers in The World (With Pictures)
Conclusion
The top DJs in the world are driven, self-aware, focused on business, and diligent. They effortlessly create music that appeals to a variety of audiences. The great DJs mentioned above will still be creating and releasing masterpieces for you to enjoy in 2023.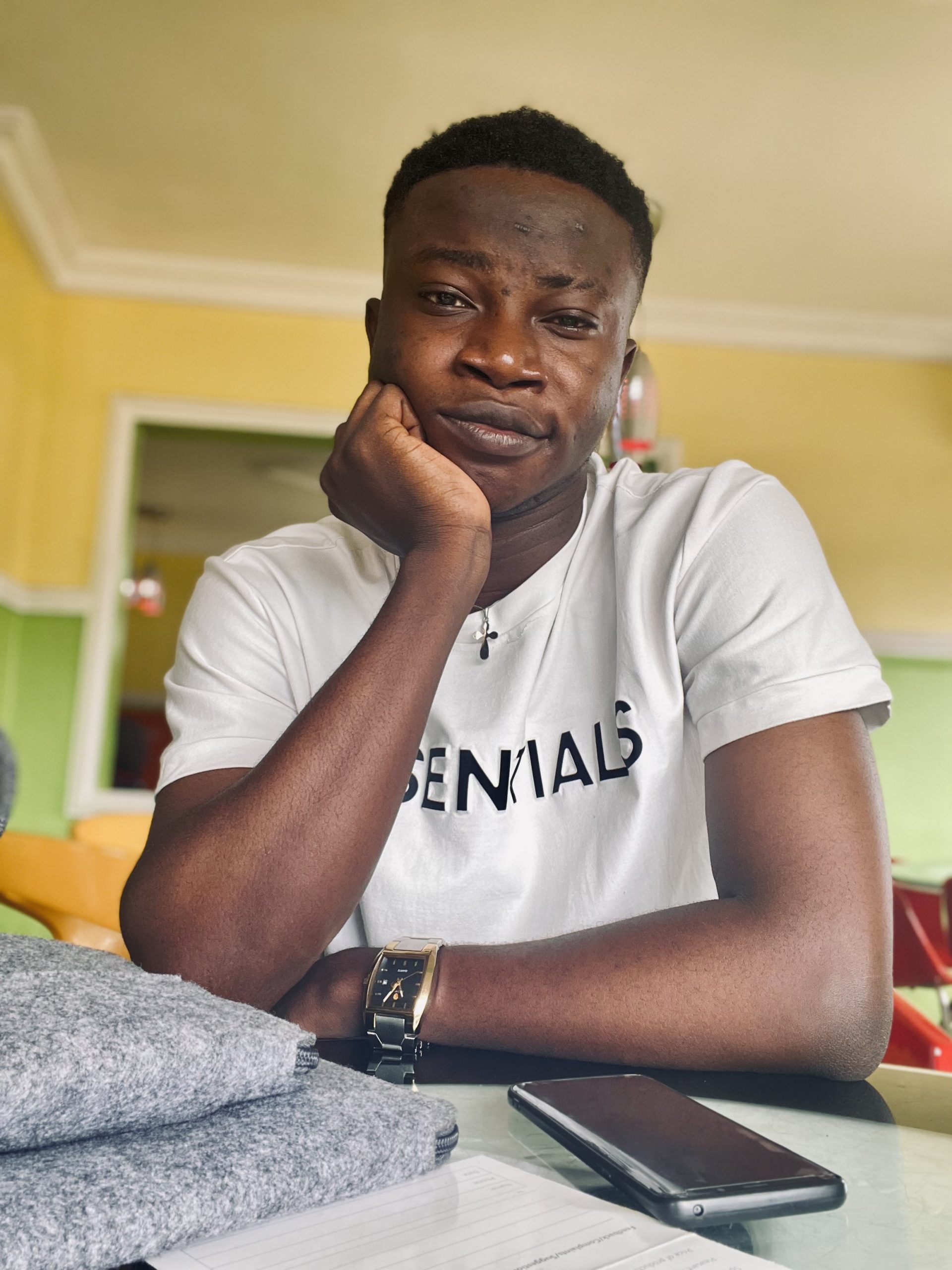 Edeh Samuel Chukwuemeka ACMC, is a Law Student and a Certified Mediator/Conciliator in Nigeria. He is also a Developer with knowledge in HTML, CSS, JS, PHP and React Native. Samuel is bent on changing the legal profession by building Web and Mobile Apps that will make legal research a lot easier.