Top 14 Best Musicians In Africa: Music plays a very special role in life. More than anything, it connects people, creates identity and can shape people's culture and way of life. This is especially true in Africa where culture and tribe are very much cherished by the people, so the things that give them identity are especially celebrated and owned by the people.
Africa is the second-most populated continent in the world; therefore, it will have a people of many diverse cultures, religions, and interests, and so the people have different tastes in music. Over time however, cultural advancement and development of the world have modified and streamlined most of these differences so that it is now easier for people from different backgrounds and cultures to find mutual interest in different areas of life and associate based on these interests.
Over the years, African music and musicians have evolved tremendously, so much so that the genre of music for which Africa was known for has also evolved greatly and the continent is originally known for Juju, Fuji, Highlife, Makossa, Kizomba, Afrobeat music can now comfortably boast of artistes that make hip-hop, Rhythm and blues, rock and even country music and win global awards with them. that's how good and diversified African artists and music have become.
The artists can come together from different cultural heritage and backgrounds, make different genres of song, the African people listen to, enjoy and appreciate these songs and the artists are winning awards and making waves in the global community.
Some of these artists have taken the sound of old they inherited and infused it with the new to come up with their original genre of song and they'll still sound incredible. In recent years, it is becoming more common for indigenous artists from Africa to win the pinnacle of music awards – the Grammy awards – this is a testament to how good they are and the originality of sound they create.
Recommended: 10 Greatest musicians in the world 2023
Top 14 Most Influential And Best African Musicians In 2023
Here is a list of the current top 14 musicians in Africa, this list ends takes into account the artist's influence both locally and internationally in the music world over the past decade.
14. Asa: Nigerian singer, songwriter, and guitarist Asa is renowned for her soulful voice and songs that are socially sensitive. Asa has emerged as one of the most well-known African musicians of our day thanks to her ability to combine classically trained African instruments with modern genres like pop and jazz.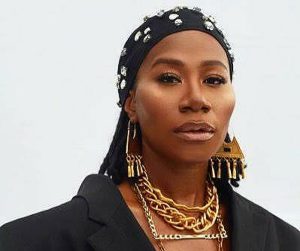 Her distinctive sound has won the hearts of fans both in Africa and all over the world. Her songs frequently deal with themes of love, peace, and social justice. Asa is a true inspiration and a brilliant representation of the talent and originality found in the African music scene. "Fire on the Mountain" and "Jailer" are two of her best-known tunes. She just recently released the album "V."
13. Lagbaja: Lagbaja is a multi-instrumentalist and musician from Nigeria who has had a big influence on the African music industry. Lagbaja has developed a distinctive sound by fusing traditional Yoruba music with modern genres like jazz, funk, and hip-hop.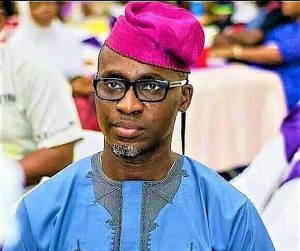 This sound has won him a devoted following. Lagbaja is an African music pioneer known for his socially aware lyrics and innovative usage of percussion instruments. In order to protect his identity while performing, he dons a distinctive mask, which has come to represent both his music and his message of social justice and harmony.
Recommended: 10 Differences Between Obsession and Love
12. Sho Madjozi: At number 10 of our best musicians in Africa is South African rapper, singer, songwriter Sho Madjozi, who was born Maya Christinah Xichavo Wegerif. She finished High school in Tanzania and got a scholarship to study Creative Writing and African Studies in the United States of America. While in the US she started developing her songwriting skills as a poet.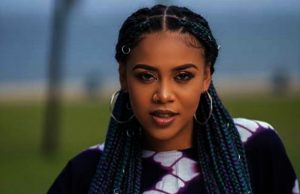 After coming back to South Africa, she began songwriting, composing, and rapping. She made her breakthrough with the release of "Ngiyashisa Bhe" and the hit single "Gqi" with the collaboration of Okmalumkoolkat.
She has since released her debut studio album, Limpopo Champions League, and a mixtape titled "What a life". The mixed tape featured a lot of local talents from her home province and the aim was to promote and give them the chance for a breakthrough.
Sho has been nominated and won numerous awards including the Artist of the Year, Best Newcomer at the 2019 South African Music Awards, she also won Best New International Artist at the 2019 BET Awards and she had been included in the Forbes 30 under 30.
Sho Modjozi's style of music is hip-hop, pop, and gqom – a genre of electronic dance music from South Africa. She infuses culture both in her music and her fashion style as she fluently sings in her native tongue, Swahili, and English while also known for her hairstyles which are always influenced by the Fulani and Tuareg women.
Also see: Top 10 Best Rappers in Africa 2023
11. 2Baba: The ninth-best musician in Africa is Nigeria's Innocent Ujah Idibia who until 2016 had gone by the stage name 2Face Idibia but then changed it to 2Baba.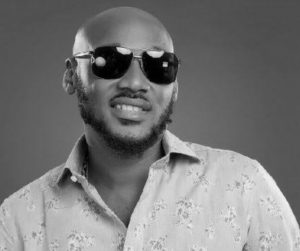 He started his career as part of the group "Plantashun Boiz" performing alongside two other group members, Blackface Naija and Faze. The group released their first album, Body and Soul in 2003 and a second, Sold Out in 2004. Both the albums were a commercial success but the group soon broke up after the release of the second album.
After the break up of the group, 2Baba started his own solo career, releasing his first album, Face 2 Face in 2004 which was followed up by Grass 2 Grace. The albums were a major success in his home country and internationally as well, earning him numerous awards.
As of 2020, 2Baba has seven studio albums and a host of local and international awards including MTV Europe Music Award, World Music Award, Headies Awards, Channel O Music Video Awards, BET music award among others.
2Baba is credited as being instrumental in changing the face of music in Nigeria with him pioneering the commercial rise to the international community of the Nigerian music industry. His style of music includes Afrobeat, R&B, hip-hop, reggae, Afropop, and gospel.
Also see: Differences between drama, poetry and prose
10. Yemi Alade: At number 8 on the list is another Nigerian, Yemi Alade. She started her career in 2009 after winning the Peak Talent Show but had to wait until 2014 for her breakthrough when she released the hit single "Johnny". The music video of the song is still the most-watched music video by an African female artist ever.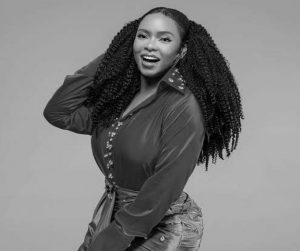 Yemi released her first studio album Kings of Queens in 2014 to huge commercial success and followed this up with her second album Mama Africa which was also a great success. So far she has recorded five studio albums and has toured the world with her music.
Since 2017, she has participated in The Voice Nigeria as a coach. In 2021, she was invited to perform by the royal family to perform at the Earthshot Prize ceremony hosted by the Royal Foundation.
In her career, she has won a host of awards including AFRIMA Awards (All Africa Music Awards), MTV African Music Awards, Soundcity MVP Awards, Independent Music Awards, Nigeria Entertainment Awards, and The Headies. she is the first to win the MTV African Music Awards for Best female consecutively twice and in 2015, became the first African female to be nominated for the MTV Europe Music Awards (EMAs). Her music videos and stage performance have been characterized for its creative and eccentric delivery.
Recommended: Best places to do business in Africa
9. Sarkodie: Michael Owusu Addo was known by the stage name "Sarkodie" is the seventh-best African musician. A rapper, songwriter, and entrepreneur from Ghana, began his career in 2005 performing as an underground rapper in competitions. He met Hammer of The Last Two, a record producer who was impressed by his rap skills and ability to free-style with meaningful and rhythmic flows through his former manager Duncan Williams.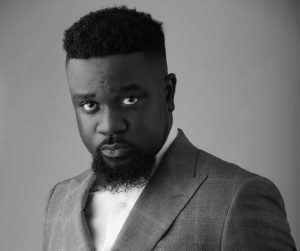 Hammer signed Sarkodie on a five-year contract and made space for him to feature on a label mate's album which was at the time being recorded. Upon the release of the album, Sarkodie became a star as demand for him skyrocketed. He then went on to record his own first album in 2009, Makye, which was well-received by critics and fans and then followed that up with a second album, Rapperholic. He has since released 6 studio albums, two live albums, and a collaborative album with Jayso.
Sarkodie is considered to be among be best and most successful African rappers ever. He has won numerous accolades including BET Awards, The Headies, Ghana Music Awards, National Youth Achievement Awards, MOBO Awards, and Channel O Music Video Awards. He was awarded "Artiste of the Decade" at the Vodafone Ghana Music Award and at the 2019 BET Hip Hop Awards he became the first artist to win the Best International Flow artist.
Also see: Causes, Effects and Solutions to Bad leadership in Africa
8. Tems: Temilade Openiyi popularly known as Tems is a Nigerian Songwriter, record producer, and singer who is currently one of the hottest musical talents in Africa right now. Earlier this month, she collaborated with a couple of American Artistes, a collaboration which left 'Future' and some of his colleagues screaming on how excellent her vocals is and how good she is.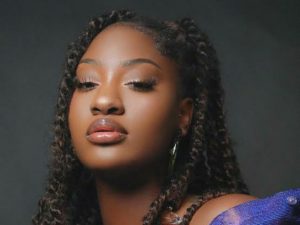 Earlier last year, she collaborated with Drake on the song 'Fountains' which debuted in Us Top 40 entries on Billboard Hot 100. Her collaboration with Wizkid in same year on the song 'Essence' also entered the Billboard Hot 100 and also earning her numerous award nominations, most notably a Grammy Nomination for the best Global Music performance.
Tems is definitely one of the hottest female sensation in Africa as things stand. Her vocals, style of music and delivery ranks her as one of the best African female artistes in 2022.
Recommended: How To Be a Good Conversationalist: 11 Effective Tips
7. Tiwa Savage: Tiwatope Savage who goes by the stage name Tiwa Savage (also known as the queen of Afrobeat) is a Nigerian singer, songwriter, and actress. She began her career in the United Kingdom as a backup singer most notably for singers like Mary J Blige. She went on to participate in the 2006 edition of UK's The X Factor.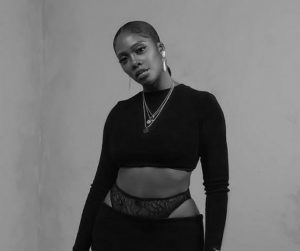 Encourage by the growing music industry in Nigeria, in 2012 she came back home to sign a deal with Mavin Records where she released her debut album, Once Upon a Time in 2013. Her second studio album R.E.D was released in 2015.
She has released 5 studio albums and Eps and has won several accolades in her career including Soundcity MVP Awards, MTV Europe Music Awards, AFRIMA, COSON Song Awards, Channel O Music Video Awards, Channel O Music Video Awards, The Headies amongst others. She is the first woman to win the Best African Act at the 2018 MTV Europe Music Awards, her music is a blend of Afrobeats, R&B, pop, and hip-hop. We rank her as the sixth-best African musician.
Also see: A day in the life of a lawyer (Explained)
6. Fally Ipupa: Number 5 on our list Fally Ipupa N'simba, a Congolese singer-songwriter, dancer, philanthropist, guitarist, and producer known by his stage name Fally Ipupa. He began his musical career in the late 1990s as a member of the band "Quartier Latin International". It was within the band that he rose to prominence as a conductor of the orchestra.
In 2006, he left the band to start his solo career and released his first solo album Droit Chemin. Three years after the release of the album, he released a second album of 16 tracks called Arsenal De Belles Melodies (French for "arsenal of beautiful melodies") which gave him a wider recognition across Africa and beyond. The album featured such famous artists as 50 Cents of G-Unit and Olivia also formerly of G-Units.
As of 2021, Ipupa has six studio albums to his name and a host of awards recognizing his talents and influence in the African music scene. His list of awards includes MTV Africa Music Awards, BET Awards, MTV Europe Music Awards.
5. Angelique Kidjo: Angelique Kidjo is a veteran Benin republic songwriter and singer who has written her name in gold as long as Africa is concerned and is still up and doing as one of the best female artiste in the continent.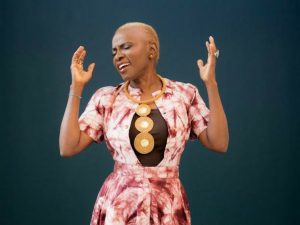 She is the most decorated female artiste in Africa bagging 12 Grammy nominations and winning a record five (5) Grammy, more recently this year 2022 wherein her recently released album 'Mother Nature' won the Grammy best Global music album. Her previous album 'Celia' also won the same award in 2020. Thus, her last two albums have won the Grammy Global music award, a feat which have never been achieved by any other Artiste in Africa.
Angelique Kidjo perfectly blends all genres of Music such as Afropop, Afrobeat, Jazz, Hip hop,  gospel, reggae, Zouk, and Makossa in her songs. Her great talent, commercial success and accolades makes her the best female artiste in Africa in 2022.
Recommended: 10 Youngest Presidents in the world
4. Davido: David Adedeji Adeleke popularly known as Davido, is a Nigerian singer and record-producer. He dropped out of university in 2010 to pursue a career in music and released his first album Omo Baba Olowo in 2012. The single "Dami Duro" from the album won him the Next Rated award at the 2012 Headies awards.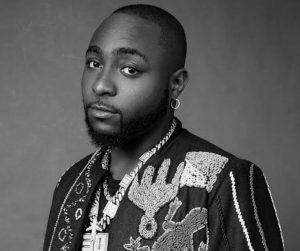 between 2012 and 2019, Davido didn't release any albums, he did however release many singles during this time and also an extended play (EP) titled "Son of Mercy" in 2016. As of 2021, he has released three albums and has received countless awards including the Kora award, BET, African Muzik Magazine Awards, MTV Africa Music Awards, Channel O Music Video Awards, Nigeria Music Video Awards (NMVA), The Headies, City People Entertainment Awards amongst others.
3. Diamond Platnumz: number three on our list is Diamond Platnumz, the stage name of Nasibu Abdul Juma Issack, a Tanzanian bongo flava singer. He began his career in 2006 as a 17-year-old releasing his first single "Toka Mwanzo" which wasn't a commercial success.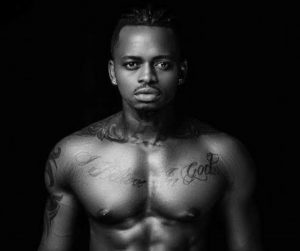 He had his breakthrough in 2010 with the release of his single "Kamwambie" which won him three Tanzania music awards. He then released his debut album in the same year 2010 also of the same title. He has since released a further two albums and earned a lot of personal awards in the process. He holds the record as the first Africa-based artiste to have 900 million YouTube views.
Recommended: Countries with the best education system in Africa
2. WizKid:  Number two on our list is Ayodeji Ibrahim Balogun known professionally as Wizkid. He is a Nigerian singer and songwriter. He began recording music at the age of 11 after he formed the "Glorious Five" with his friends from church. In 2009 he was signed to a record label Banky W and rose to the limelight after releasing the lead single of the debut album "Superstar". The album was a huge success and in 2014 he released his second album which was self-titled "Ayo".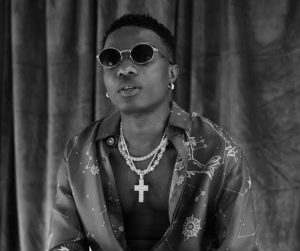 Wizkid is the first Afrobeat artist to appear in the Guinness World Records with song "one dance" a collaboration with Canadian singer and rapper, Drake when the song reached number one on the US Billboard Hot 100 and broke multiple records. He is also the first Nigerian to have his song chart on the Billboard Hot 100 with his song "Essence" from his fourth album Made in Lagos.
With over 3.4 billion streams, he is the most streamed Nigerian artist on sportify. He has won numerous awards throughout his career including a Grammy for his work with American singer Beyoncé on the song "Brown skin girl". His music style includes Afrobeat, reggae, dancehall, R&B, hip hop, pop.
Also see: Most prestigious and biggest awards in the world
1. Burna Boy: The best African musician on our list is Damini Ebunoluwa Ogulu known professionally as Burna Boy, is a Nigerian singer and rapper. After releasing the lead single of his debut album "Like to Party" he broke into limelight. He has since released four more albums, two mixed tapes, and two extended plays (EPs).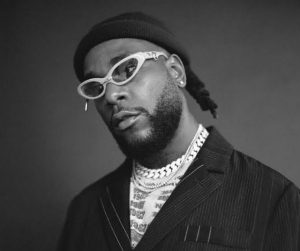 Burna has won numerous accolades in his career including a Grammy award for his fifth album, Twice as Tall which won him the Best World Music Album at the 63rd Annual Grammy Awards. With his second nomination at the Grammys, he became first Nigerian to get consecutive nominations for a Grammys award.
Burna's style of music has been described as Afro-fusion, a genre that blends Afrobeats, dancehall riddims, reggae, American rap, and R&B. He is recognized as one of the biggest and most successful African artists.
Also sees: How to become a successful entrepreneur
In conclusion, it is worthwhile to know that music in Africa is broader than ever, with artists creating their own unique styles and sounds. One thing is clear though, the continent is witnessing perhaps its most talented generation of musicians though some argue this as the music industry has grown to a level never seen before but the fact is that level was only achieved because of the talent of the current musicians.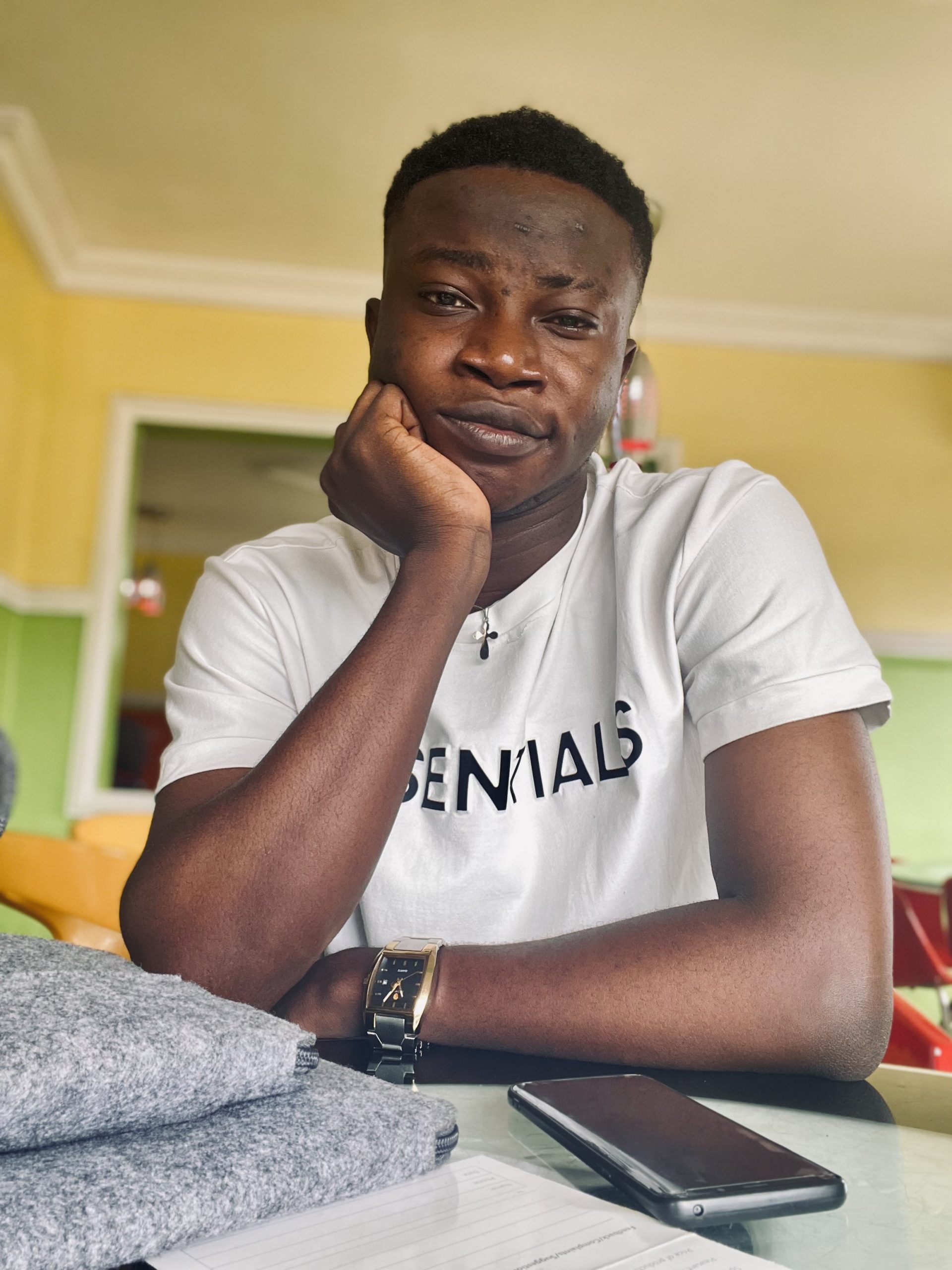 Edeh Samuel Chukwuemeka ACMC, is a Law Student and a Certified Mediator/Conciliator in Nigeria. He is also a Developer with knowledge in HTML, CSS, JS, PHP and React Native. Samuel is bent on changing the legal profession by building Web and Mobile Apps that will make legal research a lot easier.