Top 12 Best Hotels in Africa: Africa is unlike any other continent. This large continent's diversity contains a tremendous deal of beauty. So much so that those with a thirst for knowledge are constantly debating where to begin. Choosing the best hotels in Africa is difficult.
In recent years, the African continent has established a strong luxury infrastructure. Whether your vacation is all about discovery, curiosity, or adventure, you'll need the right hotel to make the most of your time there. We've separated the best hotels in Africa into a variety of categories so you can see the entire range of lodging options in Africa at a glance. To assist you in planning your holiday, here is a list of the top ten best hotels in Africa, ordered by popularity.
Recommended: Most Luxurious Hotels in the World
Top 12 Biggest and Luxurious Hotels in Africa 2023
1. Acacia Farm Lodge (Karatu, Tanzania): When seeking the top hotels in Africa, Tanzania is usually a good option. Acacia Farm Lodge is one of the most intriguing of them all. Its ideal location offers safaris in Lake Manyara, the Ngorongoro Conservation Area, Tarangire National Park, and the Serengeti. With a few luxury suites, it's meant to provide the most seclusion while yet providing all of the creature amenities. It is a lodge that has been recognized for its environmentally friendly qualities and is excellent for a romantic getaway.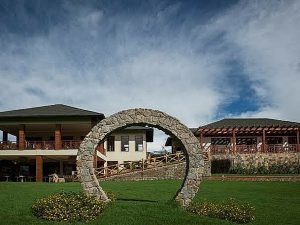 It is situated on a 25-acre farm, allowing you to relax in all of the comforts of home while still enjoying first-class cuisine created with farm ingredients. We will witness not just Tanzania's magnificent National Parks, but also daily life in the most rural districts.
2. La Mamounia (Marrakesh, Morocco): The five-star La Mamounia hotel is housed in an Arab palace since the turn of the twentieth century. It is located near the famed Jemaa El Fna plaza in Marrakech's medina and was named the greatest hotel in the world in 2018.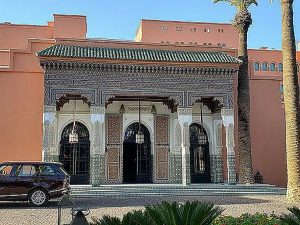 It contains huge gardens, riads, and numerous suites, as well as the city's most famous casino. It also features four restaurants (Italian, French, Arabic, and Oriental) and several high-end shops, including Yves Saint Laurent and Pierre Hermé's bakery (the world's best pastry chef).
Another of the hotel's many triumphs is its spa. It was designed by Jacques Garcia, one of the top luxury hotel designers in Paris (France), and is based on the tradition of Arab baths, combining the Hamman with the most cutting-edge treatments. In a nutshell, La Mamounia has everything you need for a romantic break in the lap of luxury.
Also see: Most Protected Buildings in the World
3. Mahali Mzuri (Masai Mara, Kenya): Richard Branson's luxury lodge is the Mahali Mzuri. It, like all of the famed luxury guru's hotels, stands out for its high level of exclusivity. There are only 12 stores in the Masai Mara National Park in this situation.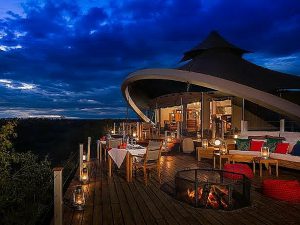 It is located in the private Olare Motorogi Conservancy and offers year-round access to the Great Migration as well as the Big Five. With 13,500 acres of exclusive use, it offers a genuinely personal outdoor experience. It is one of Africa's most unusual hotels with giraffes since it is located next to a river on a pebbled beach and allows you to see the wildlife come to drink from the park's water source. With a pool and Jacuzzi overlooking the savannah, it's also a terrific area to relax.
4. Oceana Beach Wildlife Reserve (Port Alfred, South Africa): The Oceana Beach Wildlife Reserve, one of South Africa's greatest hotels, offers an experience in which the Indian is the main character. It is set in a 740-hectare wildlife sanctuary and features a 7-kilometer private beach as well as a savannah with giraffes and zebras. With 9 suites and a private house, it's one of Africa's few resorts that blends beach and safari in one location. It is malaria-free and is located on the Costa del Sol in South Africa, so you may go on a safari without fear.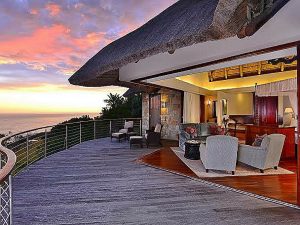 This boutique hotel offers a three-bedroom, three-bathroom private pool house, four 180-degree ocean-view rooms, three savannah view lodge suites, and two new private pool suites, all of which were completed in the year 2020.
Recommended: Best and Most Popular Musicians in Africa 2022
5. Cairo Marriott Hotel & Omar Khayyam Casino (Cairo, Egypt): Urban hotels are also among Africa's best hotels. Among the most well-known are the Cairo Marriott Hotel and the Omar Khayyam Casino. It is located on the Nile's bank near the Giza Pyramids in Cairo, one of Africa's three global cities. The hotel's rooms and suites, as well as its spa, massive swimming pool, and 14 restaurants, serve Egyptian, American, Italian, French, and Japanese cuisines, among others.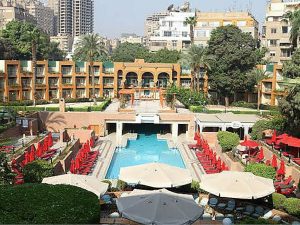 Its 2.4 hectares of grounds are equally lovely, especially given its location in the heart of the city, right close to the Nile. It has become one of the favorites of Egyptian high society due to the Arab beauty of its event halls. When renowned international stars opt to stay in the land of the Pharaohs, it is also their preferred location.
6. Tulia Zanzibar Unique Beach Resort (Zanzibar, Tanzania): On Tanzania's east coast, the Tulia Zanzibar Unique Beach Resort is a stunning beachfront resort. It won the accolade for the world's most beautiful beach resort in 2020, making it ideal for honeymoons, and it's right close to the stunning Pongwe beach. It is a small all-inclusive resort with only 16 villas and bungalows situated between the beach and the tropical jungle, ensuring maximum privacy for its guests.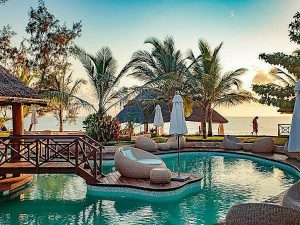 It stands out for its all-inclusive strategy, which includes a complimentary first massage, airport transportation, a la carte supper in the restaurant, expensive drinks, and even exclusive yoga classes.
We've arrived at a lovely paradise where we can unwind on the beach and also let our hair down. We won't be worried about anything because we'll be sure to get everything we require at an affordable cost. All that remains is for us to live the Indian adventure. It is one of the best luxury resorts in Tanzania.
Recommended: Countries with the best education system in Africa
7. Zannier Hotels Sonop (Namib Desert, Namibia): The Zannier Hotels Sonop, located in the Karas Region of Namibia, is a luxury resort in the most remote part of the Namib desert, near the South African border. This luxurious resort, inspired by early twentieth-century English explorers, is nestled among lions, leopards, kudus, ostriches, and jackals. As a result, each tent has a telescope to see the sky in addition to period furniture.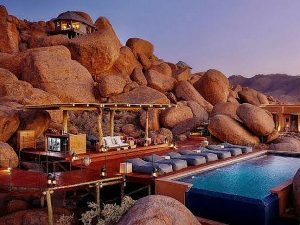 This hotel also offers balloon safaris over the Sossuvlei dunes or 4 4, an open-air theater, electric mountain bikes, and even its horse stable. You will not only feel like an adventurer in Sonop, but you will also be able to experience the adventure firsthand.
8. Home The Residence (Nosy Be, Madagascar): Home The Résidence at Nosy Be is an ideal location for exploring Madagascar. It is situated on a 10-hectare farm and is traversed by a river that falls into the Mozambique Channel, right adjacent to the hotel's beaches. We've already mentioned that Nosy Be's beaches are among the greatest in Madagascar. It is a hotel with various individual villas, each with a luxurious pool and ocean views, and all of the amenities.
This ecolodge also has a strong social commitment, donating 10% of its income to a non-profit organization that promotes sustainable development and local education. This hotel is a wonderful alternative for resting and having fun at the same time, with a spa, restaurant, swimming pool, and a variety of outdoor sports, including scuba diving.
Recommended: How to become a successful entrepreneur
9. Anantara Medjumbe Island Resort (Quirimbas Islands, Mozambique): The Anantara Medjumbe Island Resort is one of Africa's most luxurious private island resorts. We can stay in one of the 12 private homes on an island in a nature reserve on the coast of Mozambique, within the Quirimbas archipelago. The island stands out for having adjacent reefs where you can snorkel or dive, as well as being one of the areas where turtles lay their eggs, with a private pool in each villa and multiple white grains of sand beaches and crystal clear waters. It is a unique approach to enjoying the African water, as it is a passageway for whales and dolphins.
It provides everything you need to feel like Robison Crusoe and Marie Antoinette at the same time, combining the highest level of luxury with a sense of adventure, thanks to its spa, premium restaurant, and other activities offered by its pros.
10. One&Only Gorilla's Nest (Volcanoes National Park, Rwanda): If we want to view gorillas, the One&Only Gorilla's Nest in Rwanda's Volcanoes National Park is one of the top luxury lodges. It is completely ecological and shares Rwanda's objective of sustainable development, which has made it one of the world's most sustainable resorts.
This resort, located in the middle of a eucalyptus forest with volcanoes in the background, has all of the conveniences for a first-class experience. You can visit local communities to learn more about their traditional way of life, in addition to the famed gorilla visits, which are carefully supervised so as not to harm the gorillas' habitat.
This is mirrored in the cuisine, which features top local ingredients hand-picked by the chef to provide an authentic African experience. Its pool also has one of Rwanda's greatest vistas.
Recommended: Differences Between Preference And Ordinary shares
11. TANZANIA – SERENGETI HOUSE: This unique resort welcomes both families and friends to enjoy its tranquil setting. One of Tanzania's finest lodgings, the Serengeti House is located amidst the huge Grumeti Reserves. Some of the most dramatic Wildebeest Migration spectacles take place at the Grumeti River in the Serengeti, when hundreds of thousands of gnus brave crocodiles and other predators cross the water. Sasakwa Hill is close by and is home to Serengeti House, a large 4-bedroom vacation home that has raised the bar for solitude and luxury on safari. One can select from a variety of homes, and most can hold up to 8 visitors.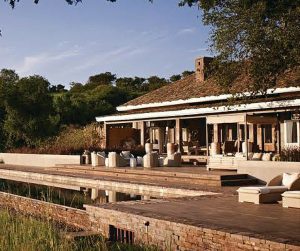 Moreover, standard and garden suits are options. Free breakfast, a fitness centre, access to an airport shuttle, and a spa are available as amenities. You have exclusive access to the lap pool, tennis court, and savannah views.
12. SEYCHELLES – NORTH ISLAND VILLA: How can you top a pristine tropical beach, incredible diving, uninterrupted sunsets, and a chef who doesn't bother with a menu but simply and skillfully prepares exactly what you feel like? It's not difficult to understand why Kate Middleton and Prince William reportedly spent their honeymoon at North Island Villa in Seychelles.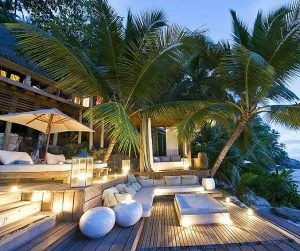 For those looking for exotic beach fun, one of Africa's top choices is the distinctive island of Seychelles. The North Island Villa's comprehensive features cater to the demands of every guest. This turquoise oasis is encircled by a deep-blue ocean that hosts a thriving marine ecosystem. This lodging option is a unique sanctuary waiting to be experienced, complete with opulent lounges and eating areas as well as rim-flow pools situated close to the breathtaking views of the lake.
Recommended: Most Beautiful Stadiums in The World 2022 (With Pictures): Top 13
Conclusion
This puts up a near-perfect account of ten of Africa's most luxurious hotels. These hotels, which combine elegance and stunning beauty, offer a refreshing air of hospitality to their visitors and guests. Before that, please be aware that these hotels are more pricey than the ones you're used to.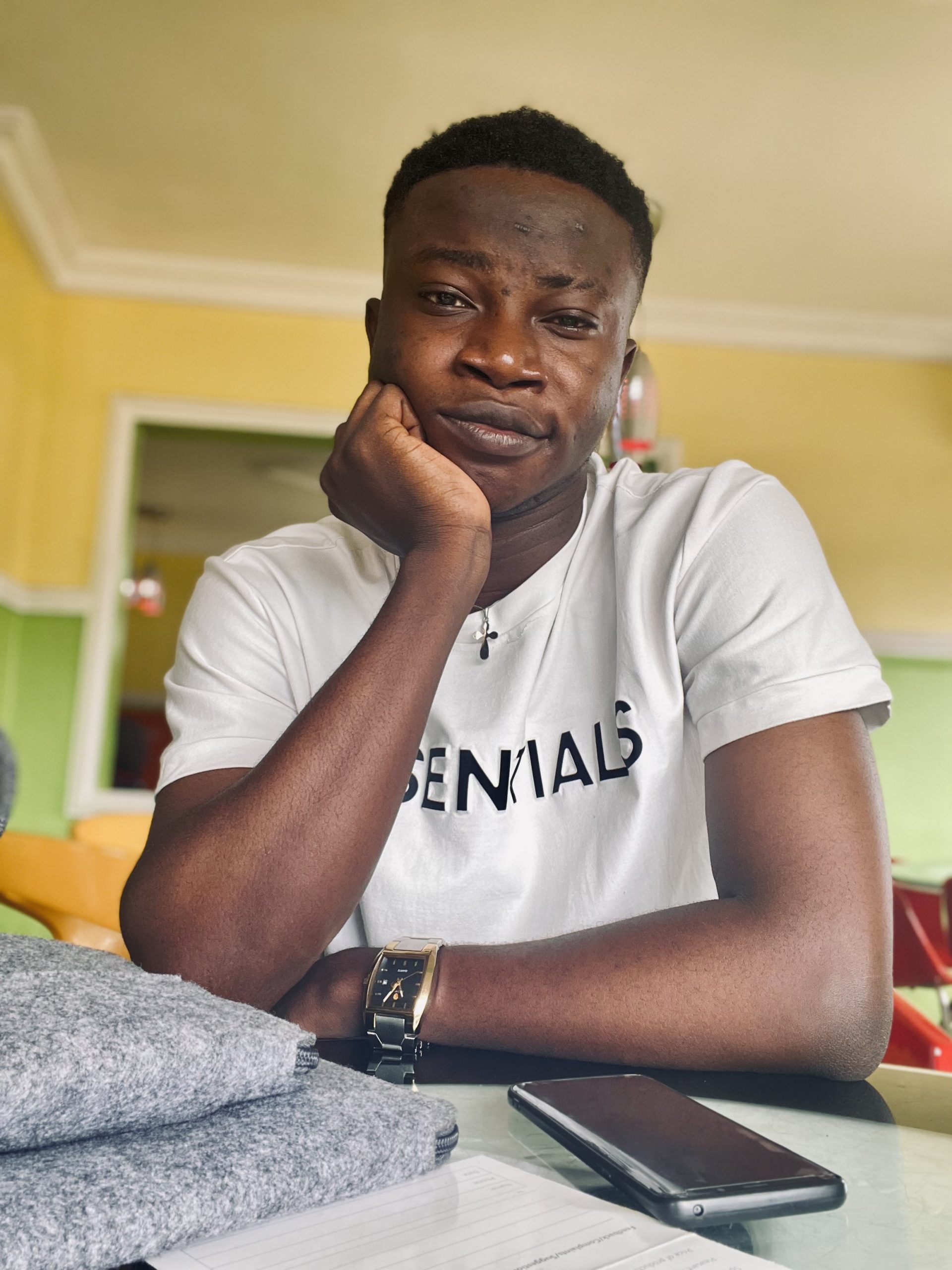 Edeh Samuel Chukwuemeka ACMC, is a Law Student and a Certified Mediator/Conciliator in Nigeria. He is also a Developer with knowledge in HTML, CSS, JS, PHP and React Native. Samuel is bent on changing the legal profession by building Web and Mobile Apps that will make legal research a lot easier.