Top 12 Best Canadian Rappers: Music is life as we cannot do without listening to the melody of songs, and Hip Hop is one genre of Music which alot people enjoy listening to. Hip Hop is a genre of Music which features Rap and we enjoy Rap as we are entertained by the beat, bars, and rhymes dropped by Rappers. Fans of Hip Hop all have their favourite Rappers. I for one have my Favourite Rappers in all Countries of the World, but for the purposes of this Article we shall consider only the best Rappers not in the World, but Specifically in Canada.
The major factors we shall employ in determining the best Rappers in Canada is the Rappers Body of Work, Sound Lyrics, Commercial Success, Longevity and success in the industry, Delivery, Clarity of Music, impact in the Music Industry, Vocal Presence, and accolades as Artistes.
On the basis of the aforementioned determinants, the best Canadian Rappers are as follows.
Recommended: Top 10 Best British Rappers 2023
Top 12 Best and Famous Canadian Rappers 2023
1. DRAKE: Aubrey Drake Graham popularly known as Drake currently ranks as the best Canadian Rapper, as he perfectly meets all the above considered criteria's. Drake's breakthrough was in 2007 when he released his debut mixtape 'Room for Improvement and two other projects 'Comeback Season' and 'So Far Gone' which contained three Singles 'Ever had' 'I'm Goin' and successful which ranked 2, 40, and 17 respectively on the US billboard Hot 100.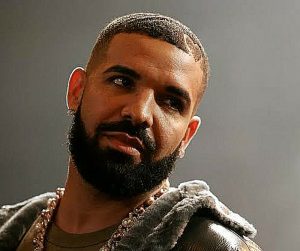 In 2009, Drake then signed a Record deal with Young Money entertainment, a production house owned by Lil Wayne. In 2010, he released his debut Studiow album 'Thank me Later' an album which debuted No. 1 on the US billboard 200 and Canadian Albums Charts. This Album was subsequently certified Platinum by both the Recording Industry Association of America and the Canadian Records Industry Association.
In 2011 Drake released his second Studio album 'Take Care' which became his second album to debut No.1 in both the United States of America and also earning him his 1st Grammy award for Rap Album. Additionally a single in this album 'Take Care' was certified Platinum in three different countries (United Kingdom, Ireland and Australia).
In 2013, he released his 3rd Studio album "Nothing was the same" which was his third album to be the No.1 album in both United States of America and Canada for the third consecutive time, and since then Drake has been at the top till date. Hence, making him the best Canadian Rapper.
Recommended: Best and Fastest Rappers in Africa 2023
2. KARDINAL OFFISHALL: Kardinal Offishall is a Canadian Record Producer, Songwriter, and Rapper who has been in the game of Rapping since 1994.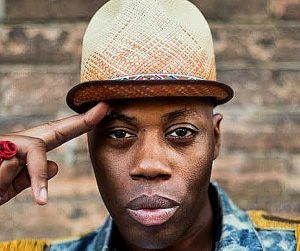 Kardinal Offishall independently released his debut album 'Eye & I' in December 1997, before he signed with Music Corporation America popularly known as (MCA Records) wherein he released his second album 'Quest for fire Vol.1′ Since then he has released 4 other albums. Thus, making it a total of 6 Albums and over 90 Singles to his credit.
Kardinal Offishall is also earned himself a lot of accolades as a result of his A game in Rapping. His song 'Dangerous' was certified 3x Platinum, 'Body Bounce' Certified Gold, 'Numba 1 certified Gold, in addition to other musical awards he has deservedly earned for Rapping and promoting Hip Hop in Canada.
3. THE WEEKND: The Weeknd is a Songwriter and Canadian Rapper who is Currently one of the best in industry thanks to his Sonic versatility, incredible talent, dark lyrics, bars, and unique style of music.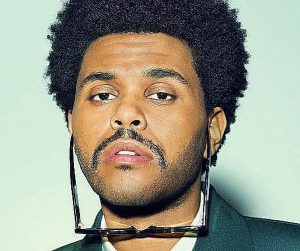 Since his meritorious rise to musical prominence in 2014, the Weeknd has constantly settled for the top, winning Canada's Artiste of the Year for two consecutive years in 2016 and 2017, Winning Eight billboard Music Award, Two American Music Award, Ten Juno Awards, and Winning the Grammy Award Five times.
Notably three of his Albums debuted at No.1 on the Billboard Music Award, and he is one of the most successful and currently one of the best Canadian Rappers.
Recommended: Countries with the Most Beautiful Women in the world 2023
4. NAV: Navrad Singh Goray officially known as NAV is a Singer, Songwriter, and a Canadian Rapper who initially began his Career as a Producer; Co-producing Drake's single 'Back to Back', before he released his first songs titled 'Take me Simple' and 'Myself' which earned him popularity, recognition, and wife acceptance by Canadians.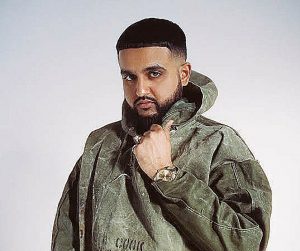 Since then, he has actively been a Standout performer in the Hip Hop industry, and he is currently signed to XO record Label founded by The Weeknd and Republic Record Label, an American Record Label owned by Universal Music group.
In 2020, NAV'a third Studio Album 'Good Intentions' debuted for the second time as the No 1 on the Billboard 200 Chart and No 1 on Apple Music and Spotify USA. Nav currently has six platinum selling songs and two Gold Albums.
5. CLASSIFIED: Classified is a veteran Canadian Rapper who has been active in the Hip Hop genre from 1995 till date. He started his own Production Label, Half Life Records in 1995 and in the same year he released 'Time up', an Album which has 10 songs.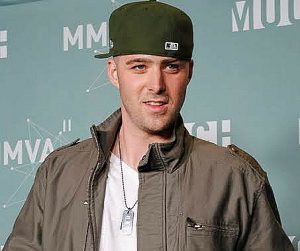 Classified the Rapper subsequently signed a record deal with Urbnet Records in 2003, and released another Album 'Trial & Error' which was the highest selling independent Rap Album in Canada. Presently, Classified has 14 Record Albums.
His Art of Rapping and singing has earned him numerous Award nominations all through the long span of his Career. Notably, he has won the Rap Recording if the Year award with 'Inner Ninja' released in 2013, East Coast Music Award Song of the year with 'No Pressure', Rap and Hip Hop recording of the Year with his song 'Grateful' released in 2016, and East Coast Music Award Album if the year and Rap/Hip Hop Recording of the year with his album 'Tomorrow could be the day things change' released in 2018, amongst other accolades.
Recommended: Most technologically advanced countries in the world
6. TORY LANEZ: Tony Lanez is a faster growing Canadian Rapper who has proven to know his Onion in Hip Hop with multiple hit songs to his name since he rwose to prominence in 2011 after he was discovered by Justin Bieber and signed by Sean Kingston to his 'Time is money Entertainment' Record Label.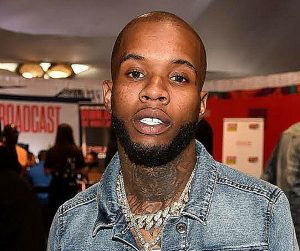 Tory Lanez currently has Five Studio Albums, the last two Chixtape 5 and Daystar which debited No. 2 and No.10 respectively on the US Billboard 200.
Tony Lanez's songs Shooters, Love me now, Freaky, and Feel it has earned him a Juno award for the Rap Recording of the year in 2017, 2019, 2019, and 2020 respectively. He therefore ranks high as one of the best Rappers in Canada.
7. HAVIAH MIGHTY: Haviah Mighty is a Canadian Rapper who rose to prominence in 2016 after she won the 'So you think you can Rap Canada' National Talent Competition and also performed at CBE Rising Star Talent in the same year after which She was named one of the new faces of Canadian Hip Hop by CBC (Canadian Broadcasting Corporation) Music.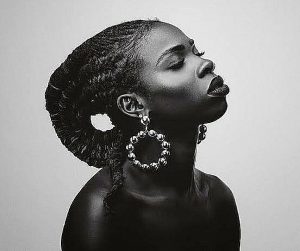 Haviah released her debut Studio Album '13th Floor' in 2019, and this Album earned her a Polaris Music Prize. Hence, making her the first ever Hip Hop Artist to win the Polaris Music Prize. Remarkably she also doubles as the first Black Woman to achieve such feat.
Haviah Mighty is currently one of the best Female Rappers in Canadian and she is mightily in the list of the most influential female figures in the Canadian Hip Hop scene.
Also see: Differences Between Entrepreneur And Businessman
8. PARTYNEXTDOOR: PartyNextDoor is a producer, Songwriter, and Canadian Rapper. He won was the first Artist signed by Drake into his Ovo Sound Record Label in 2013, and since then he has been releasing great songs and notably contributing immensely to the Album of Top Artistes in the World such as Drake, Rihanna, and Big Sean.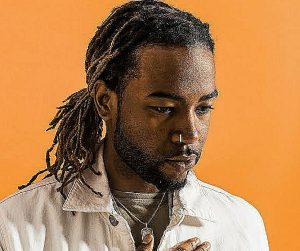 PartyNextDoor is really talented in Songwriting and in the Art of Rapping. Thus, making him sit comfortably in this list of the best Canadian Rappers.
9. ROY WOODS: Denzel Spencer with the stage name Roy Woods is a Canadian Songwriter and Rapper who just like PartyNextDoor is signed to Drake's Ovo Sound Record Label.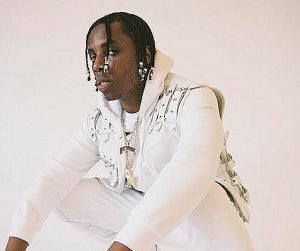 Roy Wood's talent was widely recognized in 2015, with his debut EP titled 'Exis' which instantly became No.27 on US top bar&B/ Hip Hop Album billboard. He has seen then released two more EP's, an Album, and a host of many other Singles which has singled him out for praise and recognition as knew of the best Rappers in Canada currently.
Recommended: Hardest Musical Instruments to Learn and Master
10. KO – S: Kelvin Breaton with the Stage name K – os is a Canadian Songwriter and Alternative Rapper. He is one of the pioneers of Alternative Rap in Canada, dating back to 1993 when he started his Career and released his first single titled 'Musical Essence'. Since  the release of this First Single, he has had a couple of EP, numerous other Singles, a Mixtape, and Six Studio Albums to his Credit.
His Longevity in the Genre, numerous accolades, sound lyrics which has also seen him win Best Songwriter award a couple of times, and his Stage delivery makes him of the Greatest Canadian Rapper and remarkably one of the best.
Recommended: How To Overcome Fear Of Driving (Driving Phobia)
11. BELLY: Belly is a rapper from Canada. In addition to collaborating with Kurupt and DJ Drama on two mixtapes, "The Lost Tapes" and "The Greatest Dream I Never Had," he released his debut studio album, "The Revolution," in 2007.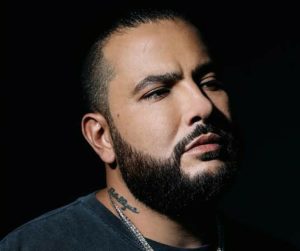 He agreed to a recording deal with XO in 2015. He later inked a second contract with Roc Nation. This was after he assisted in the composition of songs for The Weeknd and Beyoncé. For his significant and excellent contributions to rap music over the past year, the Canadian rapper was named the songwriter of the year at the 2016 Society of Composers, Authors, and Music Publishers of Canada (SOCAN) Awards.
In addition, Belly has taken home three MuchMusic Video Awards, a Juno Award, and two top spots on the national Much Music Countdown.
12. 88GLAM: In 2017, Derek Wise and 88 Camino formed the hip-hop duo. They have contracts with Republic Records and XO Records. On November 1, 2017, when Billboard debuted their first music video, "12," in which The Weeknd made a cameo appearance, the two began going by the moniker "88Glam." Following this, a new music video for "Bali" featuring Nav premiered, and on November 7, 2017, their self-titled mixtape 88Glam was made available.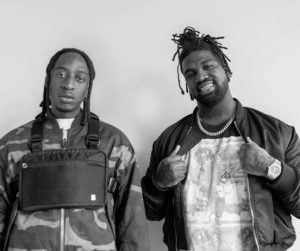 The song "Racks" by 88Glam featured the release of 88Glam 2. In the following weeks, it reached No. 8 on the iTunes All Genre Chart, No. 6 on the iTunes Hip Hop Chart, and among the top five on Spotify's Canada's New Music Friday playlist.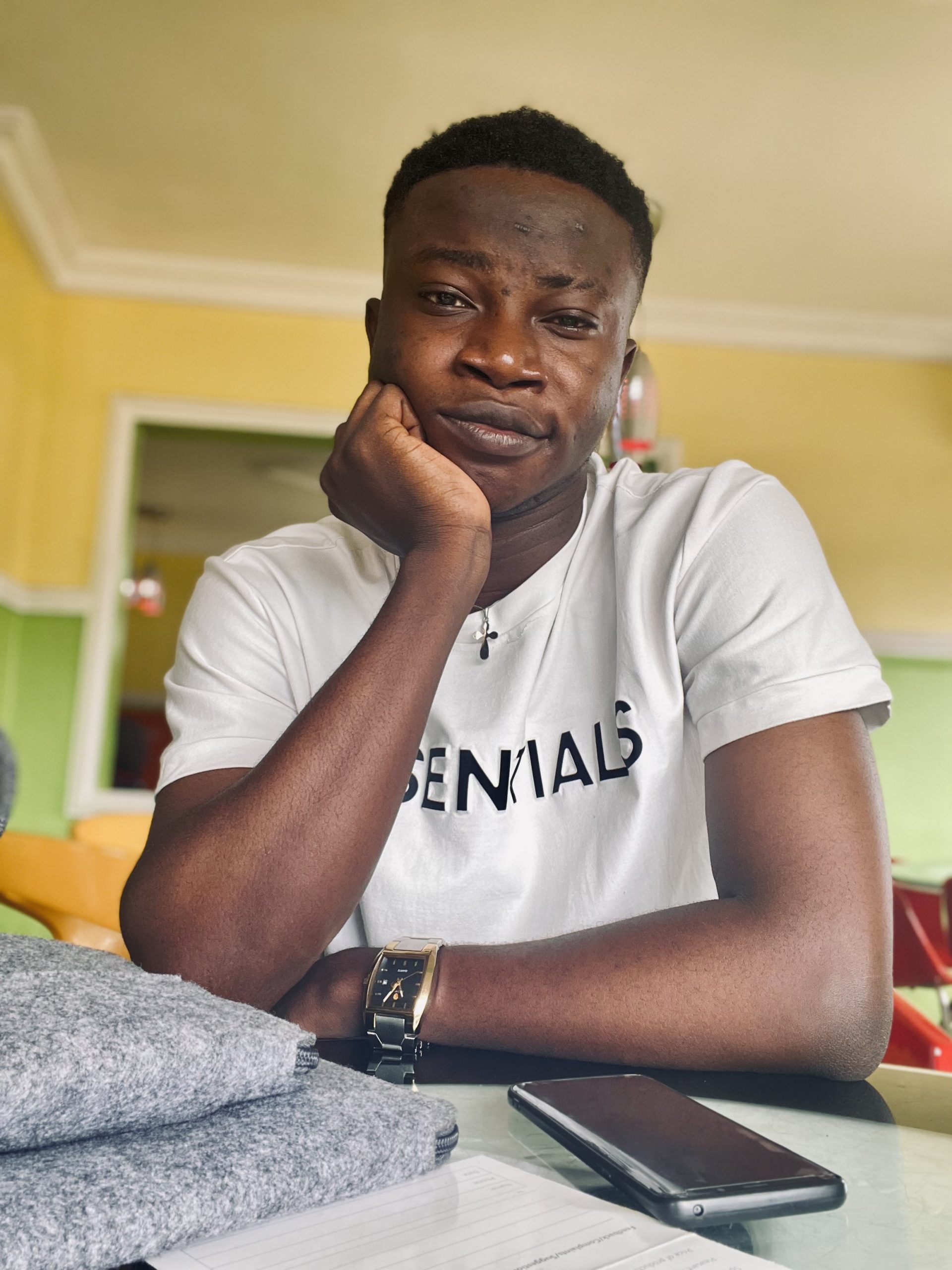 Edeh Samuel Chukwuemeka ACMC, is a Law Student and a Certified Mediator/Conciliator in Nigeria. He is also a Developer with knowledge in HTML, CSS, JS, PHP and React Native. Samuel is bent on changing the legal profession by building Web and Mobile Apps that will make legal research a lot easier.