Can i learn to code on my own?: Coding is one of the most in-demand talents in today's world. Many people who are new to coding ask if it is possible to learn to code on their own and that is why i want to use this medium to answer that question.
Things change all the time in the programming industry, so learning to teach yourself can help you respond and adapt. If you have always wanted to learn to code, even if it's just a basic script, but you have no idea where to begin, there are several free internet tools available to help you become a programmer.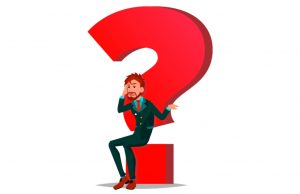 Programmers have utilized the internet to debate software development methodologies, give lessons, and publish code samples for others to learn from and use since its inception.
Recommended: Can i learn programming with my phone? Answered
How To Learn To Code On Your Own
Getting coding experience is an excellent method to rocket to the top of your company and earn the best promotions and increases. Even those who work in occupations that don't need coding on a daily basis might enhance their abilities and increase their value by learning to code. Knowing how to teach yourself to code is an excellent method to gain the programming experience that businesses seek. The self-starter has access to a wealth of resources, many of which are low-cost or even free.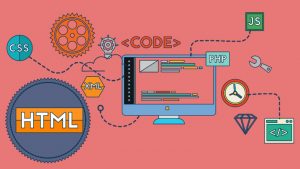 1. Know why you want to learn to code: The first step in learning to code own your own is to analyze why you want to learn. This is because there will be days when you don't feel like it or when other obligations in your life take priority. This is the ideal time to remind yourself why you started learning to code in the first place.
You must maintain your attention in order to continue. You could wish to progress in your profession, learn to design your own website, develop an app, or switch employment to earn more money. Make sure you have enough motivation to put learning at the top of your priority list.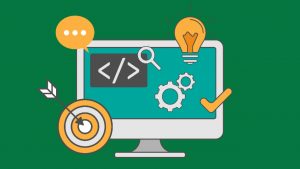 Also see: Most difficult programming languages to learn in 2022.
2. Select the appropriate programming language: Once you've worked out why you want to code, you'll be able to more easily decide which programming language to study. While there is no "best" programming language, some are more user-friendly than others. Although HTML and CSS are the most basic coding languages, they are only suitable for developing rudimentary websites.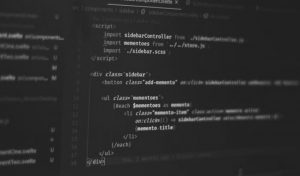 To create more interactive websites with payment systems or databases, you'll need an understanding of Javascript, PHP, SQL, and Python. Swift or C are used by iOS app developers, whereas Java or Kotlin is used by Android app developers. Video game designers will employ Unity or perhaps C# to bring their game designs to reality.
3. Choose a programming language that is suited for your needs: An online coding training may be a better alternative than an in-person coding boot camp if you want greater control over your study schedule (or don't want to undertake it alone). However, there are a plethora of online schools that teach the same programming languages, making it difficult to determine which one is genuinely worthwhile for your time and money.
Also see: Secrets to Academic Success and excellent
3. Get yourself a book on coding: Getting up and personal with some dead trees—a genuine book that you can read from beginning to end—might be the greatest method to learn to code. In an ideal world, this would provide you with a more complete introduction to coding than bouncing from website to website.
As a self-taught programmer, you may also profit from publications that provide general programming guidance. You'll enhance your thoughts and habits, which will help you study any language you choose.
4. Concentrate on acquiring computational thinking skills: Instead of focusing just on learning a single programming language, you may learn to solve problems in a way that a machine can comprehend. To put it another way, hone your talents in pattern recognition, algorithms, and abstractions.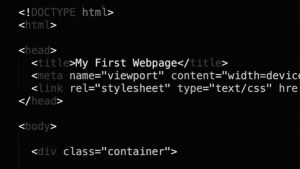 There Are also jargon-like loops, that will come up in any language you employ. The easier it is to learn the following language if you comprehend these fundamentals (and design better products or projects as a result).
Recommended: How to become a successful entrepreneur
5. Check out some coding games or interactive lessons: On a screen or in a book, lines of code might appear to be gibberish. That abstract notion suddenly makes perfect sense when you see an example in action. That's the appeal of interactive coding tutorials available on the internet. FreeCodeCamp, for example, not only breaks down coding topics into manageable chunks on your web browser, but it also combines each concept with a relevant activity that you must complete before going on to the next.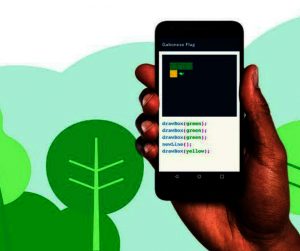 You can't just skip to the enjoyable stuff this way; the site challenges you to debug your code as you learn. Coding games are also a great way to get your programming feet wet. You can attempt the easy Hour of Code games if you have an hour to kill. Furthermore, many schools already utilize Minecraft: Educational Edition to teach programming concepts to children using code blocks and JavaScript.
Also see: Best and most popular programmers in the world
6. Work on own projects to get experience: Your programming project will be the proof of your coding talents, regardless of how many diplomas and coding seminars you do or how many programming languages, you study. While your personal project doesn't have to be as grandiose as the next Google Maps, it should be something you'd want to work on 24 hours a day, seven days a week in order to continually develop and increase its scope.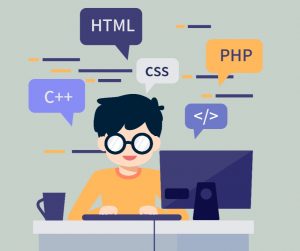 Begin small, but dream big. Your project should use abilities you now have, but it should also include a plan for future features and skills you'll need to make that vision a reality. You won't be considered for professional coding jobs unless you use your coding talents in a few projects, so start planning and practicing now.
7. Look up your error messages on the internet: My greatest piece of coding advice is to hunt for answers online if you can't figure out why your code isn't working. After all, you're not the first person to make the same error, and someone on the internet has almost certainly previously solved your problem.
Simply "copy and paste" your error message into Google, add a pair of quote marks around the full text to ensure you're not simply looking for keywords, then press "Enter." This small method, perhaps, will take you to the proper solution.
Recommended: Best education system in the world
8. Consider enrolling in a coding boot camp: Coding boot camps are divisive: they provide a short introduction and hands-on experience with a variety of skills, but they may not be your golden ticket to a brand-new Google job.
An intense and in-person coding boot camp might help you go pro and become a full-time developer, especially if you learn best in an organized atmosphere with actual people to push you. However, these boot camps are sometimes the most costly and time-consuming to attend.
9. Duplicate well-known websites: Reverse-engineering is another term for discovering a website you like and then reverse-engineering it. Tutorials are great for learning new topics, but for many designers, constructing websites from start to finish has strengthened their understanding. You'll have an endless number of alternatives to pick from, and you'll be able to try your hand at imitating websites created by some of the industry's greatest developers.
Furthermore, because it is not paid employment, there is no obligation to perform anything. You also have complete freedom to add or remove components as you see fit! To accomplish so, simply open the page in your browser and imagine that what you see is a "frame" of your code.
Recommended: Most profitable skills to learn in 2022
Final thoughts
I'm not saying this to disparage talented programmers' efforts. A skill might be very simple to learn the fundamentals of while yet being extremely difficult to master. Everyone learns to write; however, only a select few learn to write well. As a result, it's not a contradiction to state that basic reading is a "simple" ability to learn (in the sense that the great majority of us can do it) without rejecting the efforts of gifted authors.
I'm also not saying this to make fun of folks who are struggling to learn to program. Rather, I claim coding is simple because I believe that practically everyone can learn to develop simple programs, even if they don't consider themselves very bright. They don't because of structural constraints, not because of any inherent difficulty with the talent.
Recommended: How to speak in public without fear 
Conclusion
It is totally viable to learn to code on your own. It'll take time, and it won't happen immediately. You may, however, teach yourself a new programming language with patience, consistency, and commitment. Coding is a talent that may lead to new employment, increased wages, or the creation of a new website or app. In this discipline, the options are endless.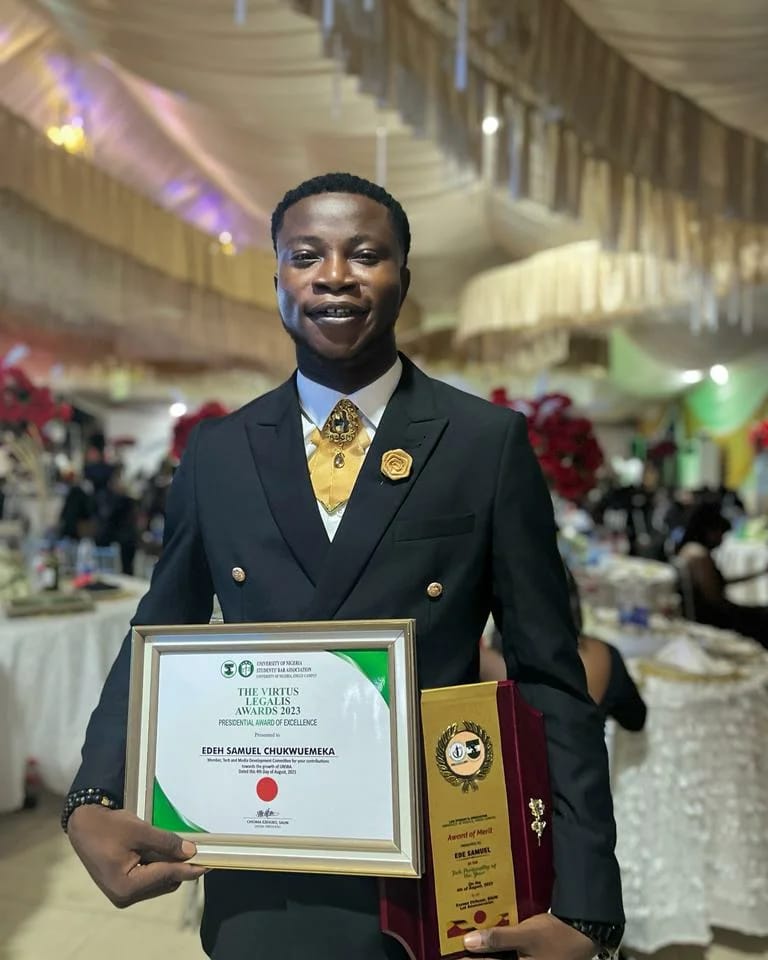 Edeh Samuel Chukwuemeka, ACMC, is a lawyer and a certified mediator/conciliator in Nigeria. He is also a developer with knowledge in various programming languages. Samuel is determined to leverage his skills in technology, SEO, and legal practice to revolutionize the legal profession worldwide by creating web and mobile applications that simplify legal research. Sam is also passionate about educating and providing valuable information to people.