Most Beautiful Universities In Canada: Canada comprises about the northern two-fifths of the continent of North America, is one of the least populous nations in the world but is also one of the world's largest in terms of land area (after Russia). This country has a richness of natural resources and intellectual capital that few other countries can match. For its beautiful scenery, Canada is well-known worldwide.
In Canada, there are interesting spots to discover from east to west. With its numerous lakes, woods, and rivers, as well as its varied coastline along the Pacific, Arctic, and Atlantic oceans, Canada is also home to a range of unending festivals, the greatest patio season cuisine and drink, outdoor activities, beaching, hours, art, and history. In addition, Canada is home to a large number of stunning universities, each of which has its unique charm and personality.
Regarding academic standards, Canadian universities are among the best, and they are also well-known across the world for having incredibly beautiful campuses. The majority of Canadian students who attend these schools have the opportunity to see all four seasons, historic structures, and the natural beauty of the nation, from stunning mountain backgrounds to spectacular green landscapes. As a result, when students undertake the difficult work of selecting a university, their choice frequently involves factors other than the school's standing and price.
It is appropriate that architectural and natural aesthetics be taken into account. If it's true that beauty inspires man, it only makes sense to enroll in a university where you can be surrounded by it. Luckily, we've compiled a list of Canadian universities where students can do just that. Consequently, we shall examine Canada's most beautiful universities in this post.
Recommended: Countries with the Best Navy 2023
Top 8 Most Beautiful Universities In Canada
1. University of British Columbia: The University of British Columbia (UBC) Vancouver campus, with its stunning surroundings and amazing vistas, including the Museum of Anthropology and Chan Centre for the Performing Art, is undoubtedly one of the most attractive university campuses in all of Canada.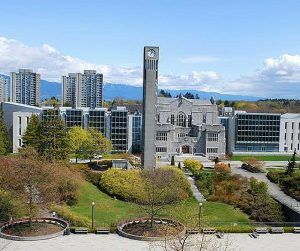 The Point Grey Peninsula's westernmost point is where the Vancouver campus is located. It is encircled by mountains, trees, and the ocean. The university's proximity to beaches and mountains, in addition to having all the services and lots of open space that make up a community, makes the campus so alluring. The amazing structures located here only serve to enhance this wonderful campus.
2. Royal Roads University: The famous Hatley Castle, built in 1908, is housed at Royal Roads University and is situated on the Hatley Park National Historic Site in Victoria, British Columbia. This university, which was essentially a military college up until 1995, has a striking main structure, the Hatley Castle, which has appeared in films and television series including Arrow and X-Men.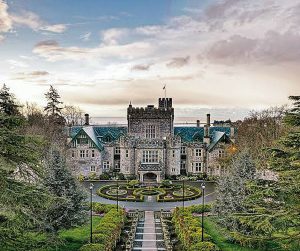 For the benefit of both students and tourists, this institution is now a public university that is spread out across 260 hectares of beautiful parks. Visitors may enjoy stunning views of the Olympic Mountain Range and the Juan de Fuca Strait while strolling across this campus. The site is covered in walking, hiking, and bicycling routes and there is a stunning Japanese Garden there.
Also see: Cheapest Places to Live in the United Kingdom
3. University of Toronto: The University of Toronto's architecture has a distinctive fusion of Romanesque and Gothic elements and is situated in the heart of Canada's largest city. Although the campus is large, Queen's Park is where it is concentrated. The institution, where stem cell and insulin research were first conducted, has about 60,000 students enrolled.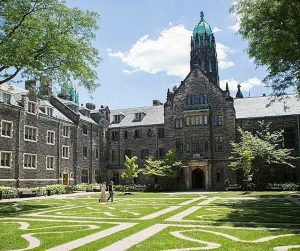 The campus of the University of Toronto is comparable to that of other Ivy League universities in the US. This esteemed university has also produced four Canadian prime ministers. The University College structure, which serves as the centerpiece, was constructed mostly between 1858 and 1929. With its Ionic pillars and dome-shaped ceiling, Convocation Hall is another impressive feature.
4. Queen's University: The campus is well recognized for its lovely limestone structures, elaborate architecture, and shoreline, while it also helps that it is situated near the magnificent Lake Ontario. It was established in 1841 by royal license from Queen Victoria.
The autumn season is one of the greatest seasons to visit this campus since the leaves change to vivid colors of crimson and orange, creating a stunning contrast with the old structures. Douglas Library is where many students hang out, and it's easy to understand why—not only is the structure gorgeous, but it also has a spectacular fourth level that includes a "Harry Potter" section. This campus is smaller than some of the others on this list.
Also see: Best Car Manufacturing Companies In Africa 2023
5. McGill University: Scottish businessman James McGill established in 1821 the university. The Faculty of Religious Studies building, which is in the Gothic style, has stained-glass windows and a wood-paneled interior, while many other structures have imposing stone walls and pitched copper roofs.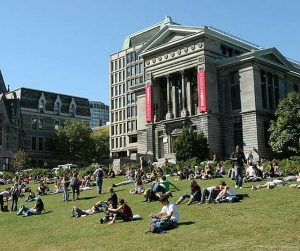 Right in the middle of downtown Montreal is where you'll find the renowned McGill University. Even though it is located in a city, McGill provides its students with plenty of green space and breathtaking vistas of Mount Royal's forested landscape. It's little wonder that McGill University is regarded as one of the most beautiful universities in Canada when you take into account its stunning 19th-century architecture, including the Arts structure, the oldest structure on campus, which was constructed in 1843.
6. Western University: Western University, commonly known as the University of Western Ontario, is located in London, Ontario, along the banks of the Thames River. This expansive campus provides a wealth of options for both excellent student living and aesthetically pleasing pursuits. The campus's buildings are a good blend of old and new, and they provide almost every luxury a student would want. The best part, though, is the large amount of open space that allows students to take advantage of activities like a study picnic on the quad or skiing on University Hill.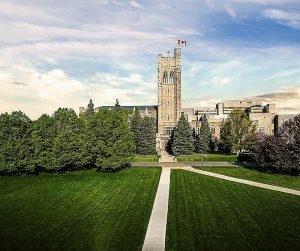 Western University is one of the country's oldest universities, having been founded in 1878. This means that you may anticipate Gothic limestone buildings, ivy-covered walls, and a 1,200-acre playground of rolling hills.
Recommended: Countries With The Smartest/Most Intelligent Students In The World
7. Bishop's University: This modest liberal arts university in the tiny town of Sherbrooke has a lot to offer in terms of aesthetic attractiveness. This institution was established in 1843 to educate a person all-round rather than only concentrating on one subject. Given its location between the Massawippi and St. Francis rivers, Bishop's University is referred to as the "Oxford of Masawippi" in popular culture.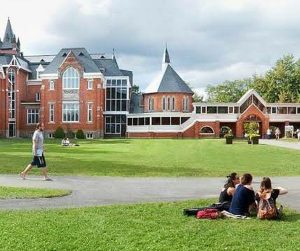 The campus of this university is located on more than 500 acres in Quebec's Eastern Townships. Only a few academic institutions in the province offer their academic curriculum in English, including this one. The campus is filled with both aesthetically pleasing natural and man-made features.
8. King's College University: A historically significant and aesthetically pleasing university is the University of King's College in Halifax, Nova Scotia. It was founded in 1789, making it not only the oldest university in Canada with a charter but also the first English-language college or university outside of the United Kingdom.
The current University of King's College is exactly as remarkable as it ever was, even though the previous campus was destroyed by fire in 1920. A few notable structures are the church with its exquisitely carved sculptures and reliefs, the majestic columned Arts & Administration Building, and the stone Bays (residential halls).
Recommended: Most Beautiful Stadiums In The World
Conclusion
We must keep in mind that beauty is a matter of opinion while discussing the most beautiful institution in Canada. But based on several factors, the universities described in this article merit their place on the list.
The institutions included in this list of the most beautiful universities in Canada are renowned for their breathtaking natural settings, exquisite architecture, and distinctive charm and character in addition to their academic excellence. So if you're a student who wants to attend a prestigious university in Canada, you should look at these institutions.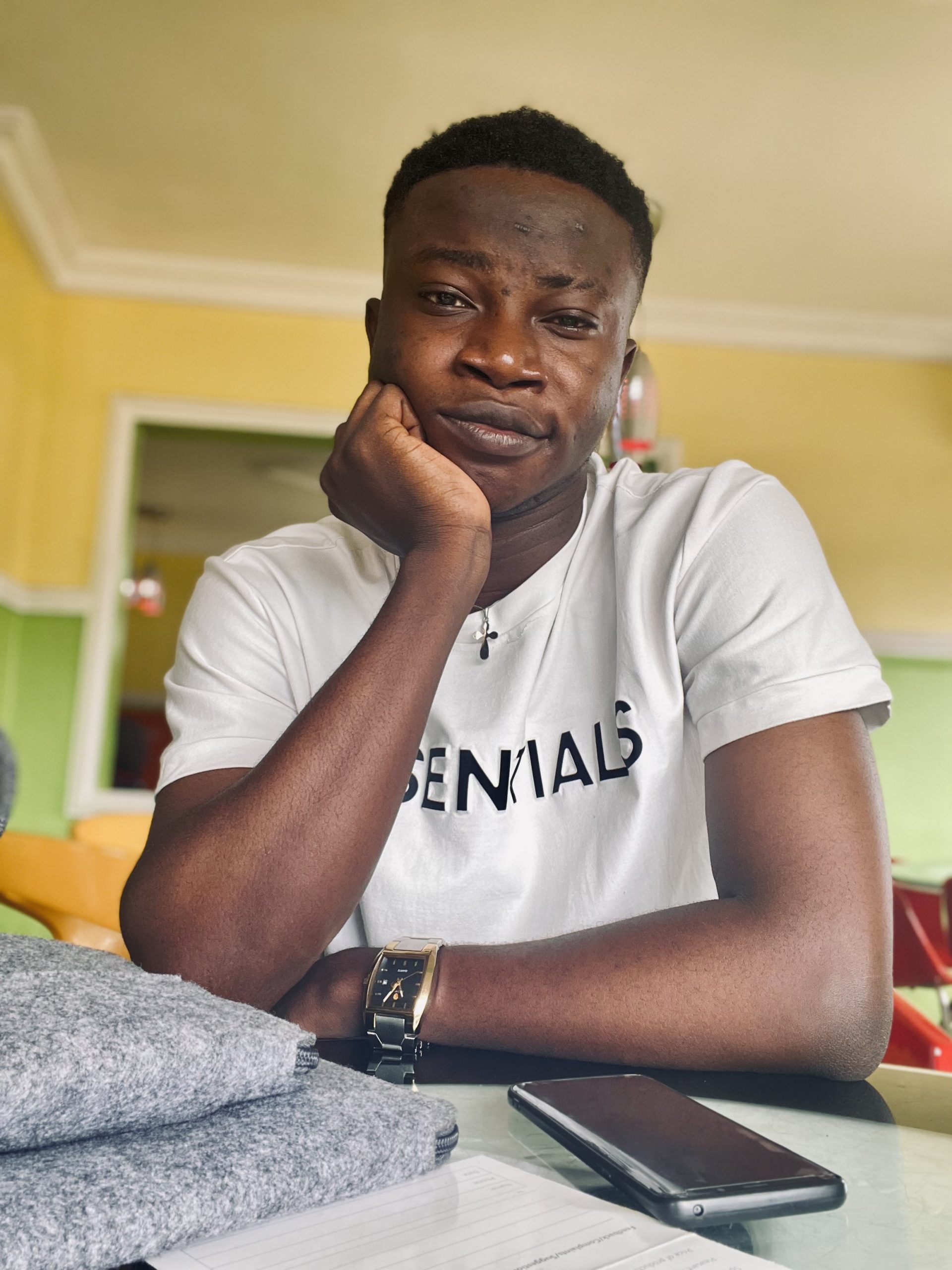 Edeh Samuel Chukwuemeka ACMC, is a Law Student and a Certified Mediator/Conciliator in Nigeria. He is also a Developer with knowledge in HTML, CSS, JS, PHP and React Native. Samuel is bent on changing the legal profession by building Web and Mobile Apps that will make legal research a lot easier.