Difference between offer and invitation to treat in contract law: One of the major features of every binding contract is an offer. It is so important that any contract where there is no valid offer the court will hold that there was no valid contract. It is therefore important to distinguish a true offer from what is called an "invitation to treat".
The importance of this distinction is that, if a true offer is made and is then accepted, the offeror is bound, whereas, if what the offeror said or did is not a true offer but an invitation to treat, the other party cannot by saying "I accept", bind the offeror to the contract. As we continue, i will clearly differentiate between an offer and an invitation to treat.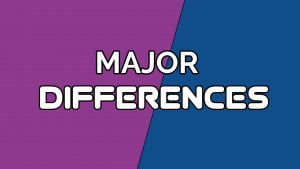 Differences between offer and invitation to treat
An offer is the expression of the willingness to contract on certain terms made with the intention that it shall become binding as soon as it is accepted by the person to whom it is addressed. One of the characteristics of an offer is that it must be definite, certain, unequivocal and final.
It must be in effect an unmentionable promise or proposition to be bound, provided certain specified terms are accepted.
For an offer to be a true offer, the offeror must have completed his part in the formation of a contract, leaving to the offeree the option of acceptance or refusal.
On the other hand, an invitation to treat is a mere preliminary to an offer. It has been described in various ways as an "offer to negotiate", "offer to receive" or "offer to chaffer" (haggle, bargain).
The essence of an invitation to treat is that by it, the supposed offeror is merely initiating a negotiation from which an agreement might or might not in time result. The negotiation crystallizes into an offer properly so called when one of the parties who thus becomes the offeror finally assumes a definite and unshifting position of preparedness to be bound if other party accepts.
From the above explanations, it can be seen that the main difference between an offer and and invitation to treat is that, an offer is usually followed by the terms for which the offeror is ready to contract but it is not so in an invitation to treat. This is why an invitation to treat is known as a preliminary to a contract.
Based on judicial decisions, below are some of the instances of invitation to treat:
1. Display of Goods for sale
The display of goods in a shop window, market counter or other market stalls, with or without price tags on them, is not an offer to sell but an invitation to the public (that is to say the customer) to make an offer to buy. The offer in such a case is made when the customer picks a particular article and presents it to the owner of the shop or the cashier who then accepts by taking the cash or punching the cash register.
In Pharmaceutical Society of Great Britain v Boots Cash Chemist's (Southern Ltd) the defendant had a shop where among other items drugs were displayed. The drugs were required to be dispensed under the supervision of a registered pharmacist.
People collect items in this shop and carry them to the cash counter. The plaintiff sued saying the defendant were infringing the provision of the Act.
It was held that the display of goods in this way didn't constitute an offer. The conduct of sale was not made when a customer selected goods from the shelf, but when the company's employees at the cash desk accepted the offer to buy what had been chosen.
There was therefore supervision in the sense required by the Act at the appropriate moment. This is so because the registered pharmacist stayed
2. Advertisement of sales in a catalogue
The Rule is that when a person advertises goods for sale in a catalogue, newspaper or handbills etc. that advertisement is not an offer to sell the goods advertised, but an invitation to potential buyers to make offers to buy. Thus, it is an invitation to treat.
A consumer who therefore places an order for an article listed in the catalogue, circular, newspaper advert or other advertisement will not recover in an action for breach of contract.
3. Announcement of or participation in a competitive scholarship examination
An announcement, notice or advertisement that a competitive scholarship examination will be held, is in the absence of circumstances suggesting the contrary, not an offer of scholarship to the candidate who obtained the highest mark.
If therefore a candidate turns up for the examination and scores the highest mark, he cannot thereby claim that he has accepted an offer for scholarship. Accordingly, if he is not offered the scholarship, he has no remedy in contract.
4. Invitation to interview for a Job
Inviting a person to partake in an interview for a Job is not an offer or promise of employment to the candidate who performs best in the interview.
The offer is made only when all processes have been completed, the employer or his duly authorized agent communicates the decision to employ to the candidate. The candu3is then free to accept the offer of employment or to refuse it.
5. Request for tenders
If A asks other persons to submit tenders for the supply to him of some particular goods and services, A is not by do doing making an offer. Consequently, A is not bound to accept the lowest or any of the tenders.
In Spencer v Harding the defendant sent out circulars inviting tenders to buy stock. Plaintiffs claimed the defendant sent out circulars inviting tenders to buy stock.
Plaintiff claimed the circular wan an offer to sell the stock to the highest bidder and that they had sent the highest bid which the defendant had refused to accept.
It was held that the circular was an invitation to treat and not an offer. Wiles J said of the circular:
"It is a mere accept to ascertain whether an offer can be obtained within such a margin as the sellers are willing to accept.
6. Advertisement for Auction Sales
One of the notable principles that have guided auction sales is that, auctioneer's advertisement that an auction sale would be held at a particular time and place does not amount to a promise to potential bidders that the sale would actually take place.
Accordingly, if the potential bidder spends money on transport and hotel accommodation to travel to the venue of sale and the sale does not take place, he cannot recover his expenses as damages.
6. Negotiation for the sale of land and other complicated transactions
In these type of transactions, it is accepted that there are usually many details to be ironed out before an agreement is reached. Accordingly, in such transactions there is no offer capable of acceptance unless and until all those details have been agreed upon.
For this reason, all proceeding negotiations, whether oral or in writing are regarded as mere invitation to treat.
7. Sale of shares
When a company seeks to raise capital from the public they make a public offer of share of the company. This has been held not to be an offer but an invitation to treat.
This is so because there are rules governing allotment of shares which may be fixed by the company's articles or the Law governing offer of share for sale.
Again, the company's shares may be oversubscribed. Consequently, the company normally reserves the right to allot fewer shares than have been subscribed for and if the share have been paid for, return the subscriber's balance.
They however have no right to allot more shares than have been applied for. It is important to note that it is the person who applies for shares that makes the offer and the company accepts and rejects.
So far, i have clearly defined and explained the differences between an offer and an invitation to treat in contract law. I believe that with what I have discussed in this article, you can practically differentiate between and offer and an invitation to treat. Well, if you have any question or comment on this topic, do not hesitate to share it at the comment section.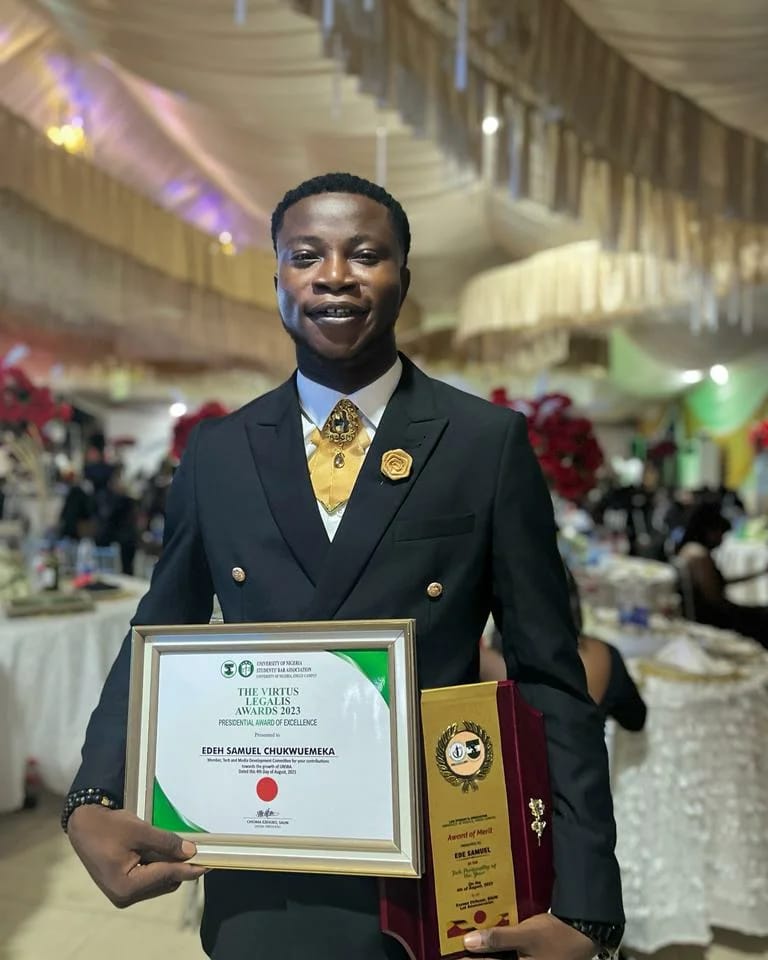 Edeh Samuel Chukwuemeka, ACMC, is a lawyer and a certified mediator/conciliator in Nigeria. He is also a developer with knowledge in various programming languages. Samuel is determined to leverage his skills in technology, SEO, and legal practice to revolutionize the legal profession worldwide by creating web and mobile applications that simplify legal research. Sam is also passionate about educating and providing valuable information to people.