Richest Sports in the World 2023: Sport is an important component of entertainment since it inspires millions of people all around the world. Athletes in the world's richest sports are individuals who are extremely wealthy. Sports, of course, need to generate a lot of money in order for teams to be successful and well-funded. As a result, you might be surprised to learn which sports are the most lucrative; the outcomes are unlikely to be what you expected.
You may have been led to believe that having the greatest reach equals more earnings in marketing terms. This isn't always the case, though, in the world of athletics. A sport's affluence is determined by its purchasing power, not its number. Furthermore, several sports have earned the moniker of 'A wealthy man's sport,' which naturally attracts marketplaces loaded with cash in order to maintain the riches reality alive. Below are the list of the world richest sports.
Recommended: Hardest Sports in the world 2023
Top 12 Most Paying and Richest Sports in the World 2023
1. Football: No matter where you travel in the globe, you will always see someone with a football at their feet. Football is the world's most popular and beloved sport, having the biggest industry share of any sport. It has a market capitalization of $600 billion and controls 43% of the global sports market.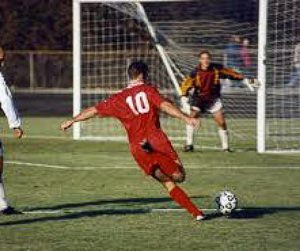 Last season, the Premier League alone brought in $5.43 billion in income, with leagues like LaLiga Santander, Serie A TIM, and Bundesliga bringing in considerable cash as well. Two of the best players of all time, Cristiano Ronaldo and Lionel Messi, are among the top three highest-paid sportsmen in the world; Messi received a total of US$130 million this year, while Ronaldo got a total of US$120 million.
2. Basket Ball: From the Boston Celtics in the 1960s and 1970s to Michael Jordan's Chicago Bulls in the 1990s to Kobe Bryant's Los Angeles Lakers destiny, the National Basketball League (NBA) has been the flag bearer for popularizing basketball around the world. Basketball is now worth $90 billion on the global market.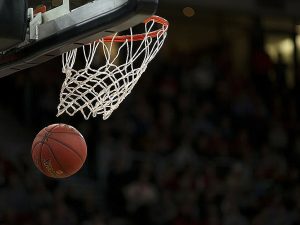 The NBA made $6.27 billion in revenue last season, with each franchise taking home $209 million. It's no wonder that this sport attracts some of the world's wealthiest sportsmen, with LeBron James of the Los Angeles Lakers raking in a whopping US$96.5 million this year, according to Forbes.
Also see: Advantages and Disadvantages of Being Famous
3. American Football: The National Football League (NFL) has a market worth of about $200 billion, despite the fact that it is solely played in the United States, according to recent estimates. It is one of the most well-known sporting cardinals in the United States, and the revenue earned is incredible.
Last year, the NFL brought in an incredible US$11.39 billion in revenue, the largest of any professional league in the world, with teams earning an average of more than US$350 million. It goes without saying that the sport attracts some of the wealthiest athletes. Both Dak Prescott and Tom Brady are among the top 10 highest-paid sportsmen this year, according to Forbes.
4. Baseball: Baseball is one of the world's most lucrative sports. You might find it hard to believe that this sport is only popular in the United States, and that a few plots of land outside the country can generate such enormous sums of money. Baseball is a great option for any educated young person who wants to be a professional athlete in the United States because the money is fantastic.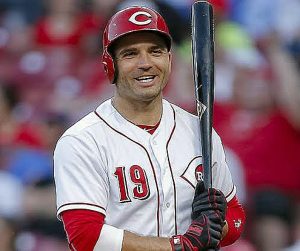 Furthermore, flagship players earn significantly more money. Baseball as a company is currently worth around $40 billion. However, only a few countries actively engage in this sport. Last year, Major League Baseball, baseball's highest tier tournament, generated $8,957 million in revenue.Furthermore, this season, each team has earned an average of $298.6 million.
Recommended: Countries that Make the best music in the world
5. Ice Hockey: Ice hockey, Canada's national sport and one of America's most popular sports, is a fast-paced, specialized activity that has dominated western props. The sport's entire market worth is estimated to be around US$60 billion, with the National Hockey League (NHL) alone generating US$4.34 billion in income last year, according to reports.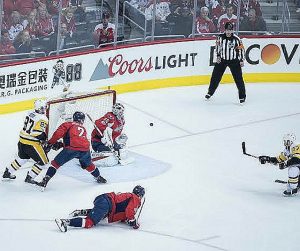 A professional in the NHL earns around US$2.2 million per year on average. Canada and the United States, of course, play a large role in that market value. Auston Matthews of the Toronto Maple Leafs was the highest-paid player last season, earning US$15.9 million.
6. Golf: Golf has progressively gained in popularity over the years, despite its reputation as a "rich man's game." The golf industry's market worth has reportedly topped US$7 billion, according to recent sources. In recent years, the sport's popularity has surged.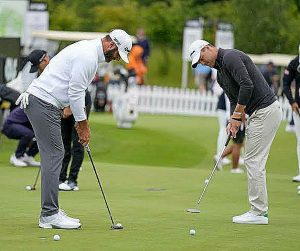 According to a 2019 Golf Adviser article, the sport attracted 2.6 million novices in 2018, about the same as the previous year, an all-time high. Last year, golfing legend Tiger Woods earned the most money in the sport, collecting US$43 million.
Also see: Best and Most popular Canadian Rappers 2022
7. Cricket: For a game that has been played over 170 times in the story, the game's encyclopedia ally has grown to over 100 countries in the last decade, since the birth of T20 justice. According to CNBC, India accounts for a significant portion of the sport's revenue.
Cricket's entire industry worth is estimated to be US$6 billion this year, according to latest estimates. The Indian Premier League, one of the most popular cricket tournaments, had a profit of US$633.62 million (INR 4000 crore) last year, while the league itself is worth US$5.6 billion.
8. Tennis: This sport attracts not just the best athletes, but also some of the richest. Tennis has become one of the richest sports in the world, with a total market value of roughly US$6 billion.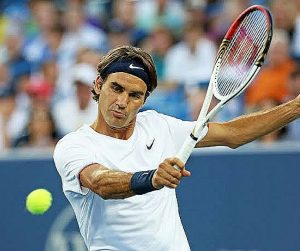 Despite the fact that prize money has plummeted since the pandemic, a tennis player's average pay has maintained in the $300,000 area. Roger Federer, Novak Djokovic, Rafael Nadal, Naomi Osaka, and Serena Williams are among the year's wealthiest tennis players.
Recommended: Relationship Between Psychology and Law
9. Motorsport: Motorsport has already crossed the $5 billion mark in the worldwide market. By the end of 2022, it is predicted to have surpassed the US$6.5 billion mark, making it one of the richest sports on the planet.
Last year, Formula One, one of the most major motorsport events, raked in $1.83 billion in revenue. Lewis Hamilton, who was voted one of the top 10 highest-paid athletes in the world this year, made a total of US$82 million, with US$70 million in on-track earnings.
10. Boxing: In today's globe, only two styles of boxing are popular: amateur and professional. Professional boxers compete for money, but amateur boxers compete for prestige and honours in competitions and even the Olympics. In the previous year, the promoters' industry made $348 million.
The fact that the Floyd Mayweather vs. Manny Pacquiao fight generated 4.6 million pay-per-view sales backs this idea. The earnings from that duel alone totaled US$410 million. Mayweather made a total of $285 million last year, with 275 million of that coming from professional bouts and prize money.
Recommended: Most Dangerous Sports In The World 2023
11. Wrestling: One of the most well-known sports in the USA is wrestling. Right now, it ranks as the tenth highest paying profession worldwide. The highest-paid wrestler at the moment is Vincent McMahon who earns a $2.3 billion.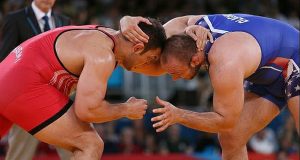 The sport of wrestling was first practiced in the nineteenth century and gained popularity in the USA, Canada, and Mexico. It developed over time to become among the most well-known sports in the world. Tens of millions of people watch and enjoy wrestling all around the world.
Also see: Hardest Universities To Get Into 2023
12. Volleyball: With a current industry worth of $273.1 million and an estimated average income of $44,680, volleyball has developed into a sport for the wealthy. Most people considered it to be a "girl's game," but it has been growing in popularity on the international market. The current market value of volleyball is $261.1 million.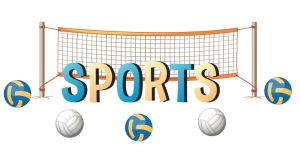 Volleyball players make an average salary of $19,910 to $187,200 as professionals, with a typical wage of $44,680. Additionally, it is recognized as a form of recreation, and nearly 800 million people worldwide take part in it.
It is currently the most well-liked sports in Brazil. Ivan Zaytsev is referred to as "the king of volleyball" since he is the most well-known volleyball player. Wilfredo Leon, Jenia Grebennikov, and Matthew Anderson are a few of the best volleyball players right now, to mention a few.
Recommended: Effective Ways To Avoid Being Bored
Conclusion
To summarize, sports is one of the most popular pastimes among people of all ages, and it has already established itself as a rich job. Professional athletes today earn millions of dollars and are among the wealthiest individuals on the planet. Aside from their tremendous popularity among fans, athletes live a luxury lifestyle that no one can imagine. And it was only possible since the sports business is currently experiencing a massive cash flow. Furthermore, people are being drawn to some of the world's richest sports as a result of their desire for fame and fortune.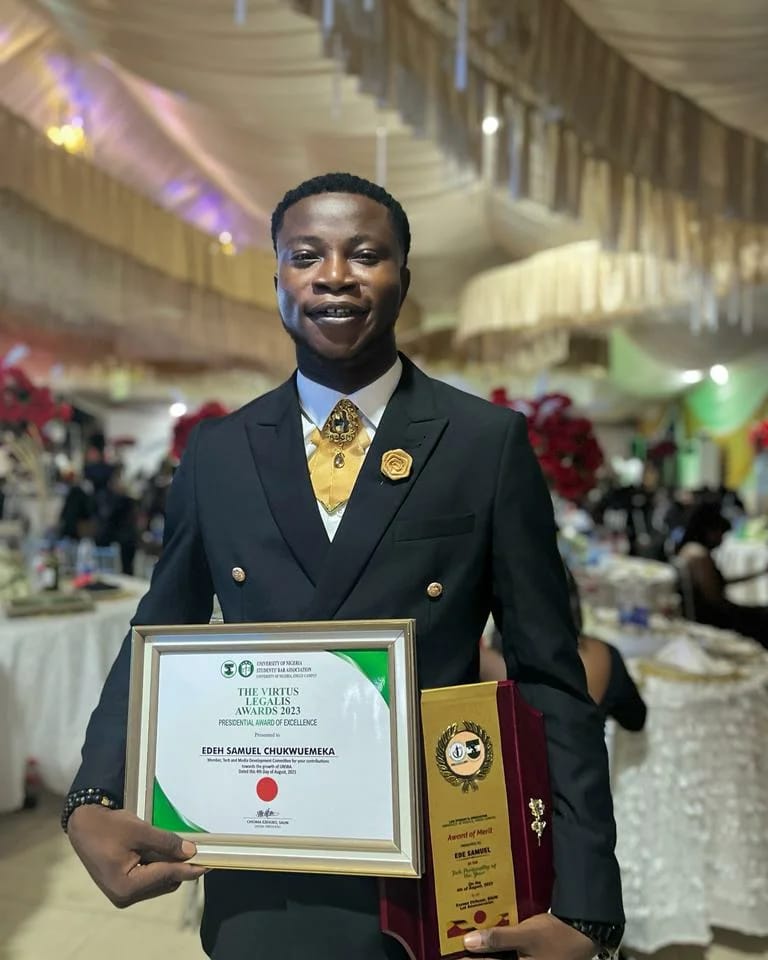 Edeh Samuel Chukwuemeka, ACMC, is a lawyer and a certified mediator/conciliator in Nigeria. He is also a developer with knowledge in various programming languages. Samuel is determined to leverage his skills in technology, SEO, and legal practice to revolutionize the legal profession worldwide by creating web and mobile applications that simplify legal research. Sam is also passionate about educating and providing valuable information to people.