Causes and Solutions to Insecurity in Nigeria: The insecurity in Nigeria is increasing exponentially with each passing day. Insecurity and terrorism have been a major challenge for the Nigerian government lately, each of which leads to the loss of life and the destruction of properties.
As a result, insecurity has taken different forms in several parts of the country, amed robbers have taken position within the south-west, cross-border bandits operate smoothly in the north, while kidnapping issues are widespread in the south-south. In Nigeria, insecurity is supported by corruption and corrupt people in different sectors.
Nigeria is among the world most terrorist countries. The rate at which evil is growing in Nigeria and the ruthless manner in which the lives of innocent people is being wasted are worrying. Citizens are burdened daily with emotional and psychological trauma as a  result of the death of their loved ones who had fallen victims.
In this article we shall discuss the possible solutions to the problem of insecurity in Nigeria.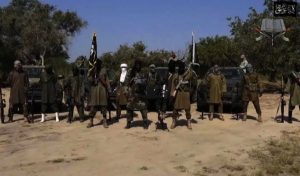 Recommended: Causes, Effects and Solutions to Bad Leadership in Nigeria
Causes of insecurity in Nigeria
1. Bad Governance: The increasing incidents of violent attacks are symptoms of weak, marginal or exploitative government systems in Nigeria. The government's inability to provide public services and meet the basic needs of the masses has created a group of frustrated people who are  easily classified as violent by any event.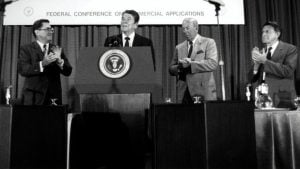 2. Poverty: The failure of Nigerian governments to fix the challenges of poverty and the unequal distribution of wealth among ethnic nationalities is a major contributor to the country's insecurity. When you have a  poor population, you  have a serious insecurity problem.
Recommended: Causes, Effects and Solutions to Conflict in Africa
3. Terrorism / kidnapping: Terrorism is the use of violent acts to achieve political goals or to force a government to act. Boko Haram is the most famous terrorist organization that has done the most damage to the country. Nigeria has lost many lives in the northern region to the Boko Haram uprising, that devastated the northern region of the country.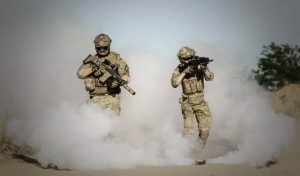 Other acts of terrorism include suicide bombings, assassinations, and kidnapping. Terrorist activities have resulted in displacement of people, loss of life and property, distrust, anger and hatred, as well as psychological and emotional trauma and  general insecurity.
4. Weak judicial system: The weakness of the Nigerian judiciary system creates uncertainty in Nigeria. People feel insecure when criminals are released. Many criminals have bought their freedom with money in the country, the legal system has abandoned its people and released all kinds of atrocities.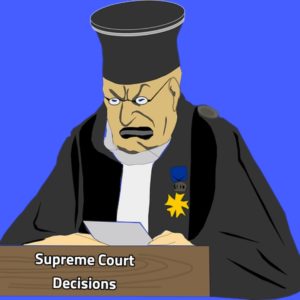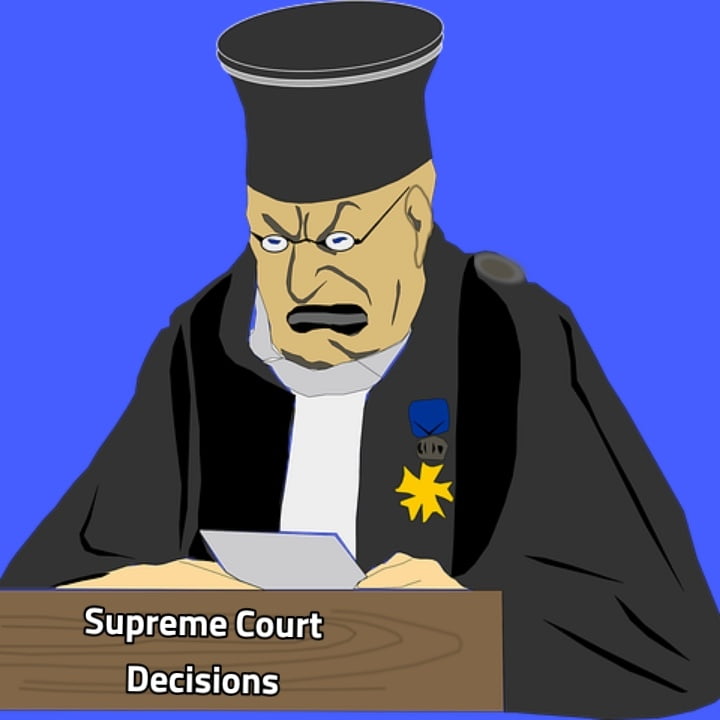 Also see: Most corrupt countries in Africa 2022
5. Corruption: Corruption is already  a part of life in the country and, unfortunately, is now part of Nigeria's economic problems, and public appropriation. It has gained popularity in our system of government.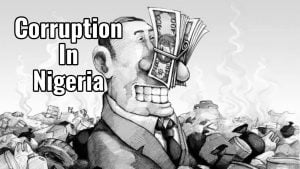 This creates financial insecurity which has exacerbated poverty, there is corruption in public office at all levels and this has created a lot of instability in our country.
6. Unemployment: According to  statistics, a tenth of the country's young citizens are officially unemployed. Young people are overwhelmed by the high unemployment rate in Nigeria. Every year, universities make many graduates who were unfortunately thrown onto the job market with no prospect of job opportunities.
And this has lead a lot into criminal acts. Unfortunately, due to bad government decisions, our factories are still not reactivating. Due to the unemployment among Nigerians, young people are now negatively attracted to violent crime.
Recommended: Advantages and Disadvantages of a written constitution
7. Poor Security System: This is due to inadequate government security  equipment in both weapons and training. It contributes to the poor disposition of the security personnel. In many cases, security officers tasked with certain security situations lack the experience and equipment to handle  situations so that they will not arise.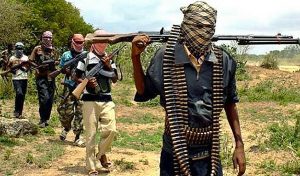 8. Porous Border: Nigeria shares borders with Niger, Burkina Faso, and Mali. These borders are poorly secured by the Nigerian immigration and customs authorities. The porous nature of these borders has exacerbated the possible spread of terrorist activity in Nigeria. With terrorism in the country there will be no room for adequate development in our country.
9. Ethnic Groups and Religious Differences: It should be remembered that the country's diverse ethnic makeup is not in itself a cause of insecurity in Nigeria.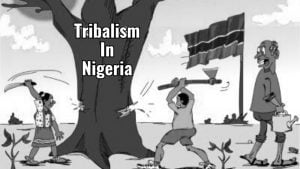 However, political and religious leaders across the country sometimes use ethnic sentiments to pursue their selfish ambitions, create mistrust and resentment between different ethnic groups and religions.
Recommended: Brain drain causes, Effects and Solutions in Nigeria
Solution to insecurity in Nigeria
1. Solidified border security: The federal government must face the immediate challenge of boundary porosity. The government should make concerted efforts to recruit, train and deploy adequately equipped customs and immigration personnel across borders. The government needs to  invest in more effective security technologies, which will benefit border security.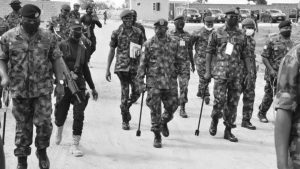 These technologies can include body cameras, smart license plate readers, smart vehicle underbody scanners, and more. Border guards, serving to secure the border, must have adequate access to these types of resources that enable them to do their jobs effectively.
2. Human and Infrastructure Development: We need to capitalize on demographic dividends by investing in health, education and livelihoods, especially for our young people. There is urgent need to draw a national development plan that require the three levels of government. There should be development projects in important sectors of national life all at the same time.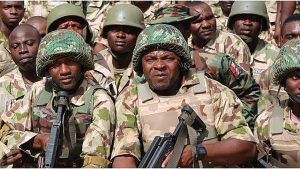 The authorities must additionally increase people's dwelling requirements with the aid of setting up greater facilities of entrepreneurship throughout the nation.
Also see: Examination malpractice causes, Effects and Solutions in Nigeria
3. Leadership development: Nigeria must develop visionary leadership. Leadership positions should be for people who can convey to their people the idea of ​​a common citizenship as a transcendent factor among all Nigerians, regardless of tribe, gender, religion, economic and social status that focuses on facts and pronouncements that will convincingly and positively affect all citizens of our nation.
The process of developing such leadership can be challenging, but our country desperately needs leaders with a national perspective and an eagerness to change the nation.
4. Good Governance: Good governance is the panacea to Nigeria's insecurity challenge. Good governance is required, in which the government is accountable and accountable to the people. Good governance is a function of effectiveness, foresight, transparency, reliability and credible political leadership, the driving force of which is the improvement of the collective well-being of citizens through well-designed and effectively implemented economic policies and human development programs. The focus on people as the primary goal of governance. It is time to give up negative behavior and bad political tactics so that the country can have peace.
Also see: Monthly and Annual salary of the Nigerian Police Force
5. Economic Development: The country's economic productivity and opportunities for its citizens need to be improved. The challenge of insecurity  in Nigeria can be solved by accelerating  development in our country.
Development in this context is about creating an economy with societal relevance, an economic and physical infrastructure for business activity and industrial growth, in order to create gainful employment, high-quality educational facilities and health care for the people.
6. Elimination of Corruption: It is the cause of inequality and the unequal distribution of the wealth of nations among their citizens. Corruption at all levels must be eliminated in such a way that equal rights apply to all  and  rights and privileges of people are not agreed upon based on bribery and tribe but on merit, defined in relation to theirs Character content, their mental efficiency and their efficiency; where there will be no discrimination.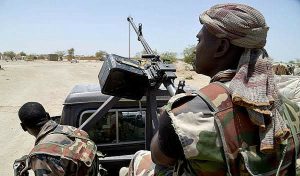 Also see: Cost of building a duplex in Nigeria explained
7. Building a proactive law enforcement agency: There is a need to collect and monitor information so that law enforcement officers can be proactive and  predict potential crimes with near perfect accuracy and not reactively.  Government at all levels cannot compromise in enforcing the law.
Law enforcement agencies must  prevent and control behavior that threatens life and property, protect constitutional guarantees such as freedom of expression and assembly, resolve conflicts between individuals or between citizens and their government, and identify problems that may become more serious to individuals or authorities
7. Proper Security training and equipment: More attention needs to be paid to the security department in order to conform to worldwide standard practice and the acquisition of modern technology.
There is also a need to modernize security agencies through adequate training, advanced technology, motivation and change of direction.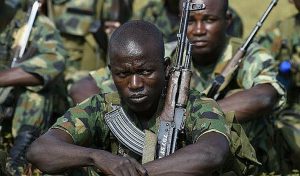 Recommended: Best side hustles for students while in school
8. Appropriate Education: Education is a prerequisite for any form of development. Adequate education is the process of teaching, training and learning, especially in schools and universities, to improve knowledge and develop skills.
This is very much for national development. It is time we know that education without skills is a disservice at the highest level. It is necessary to change our curriculum and reorganize our learning institutions  even from elementary to  tertiary education, the government needs to include skills acquisition as a central part of the academic curriculum.  It must also provide students with the necessary opportunities to learn these skills.
Also see: Why is africa underdeveloped? See Reasons
9. Improvement of the criminal justice system: The judiciary should have developed time scales for cases at this stage in our development.There should have been a time to determine a cause; Time to close this case; and time to pass judgment.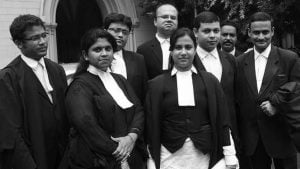 Hence, the government must ensure that criminal proceedings are successfully completed. Criminals will serve their full sentences, when convicted. Suspects are brought to justice earlier. Procedural documents must be  available  to lawyers and the public in digital form. Likewise, the procedure for filing a criminal complaint is to be simplified with greater consideration for the victims.
Recommended: Features of clifford constitution of 1922
Conclusion
Effective formulation and implementation of guidelines and programs that can address the basic causes of uncertainties in Nigeria is essential, particularly with regard to poverty; Unemployment, environmental degradation, injustice, corruption, porous borders and the proliferation of small arms.
Therefore, efforts to combat insecurity can only be effective if there is a solid combination of legislative and judicial interference with government reforms that address some serious human security challenges facing a large majority of the population.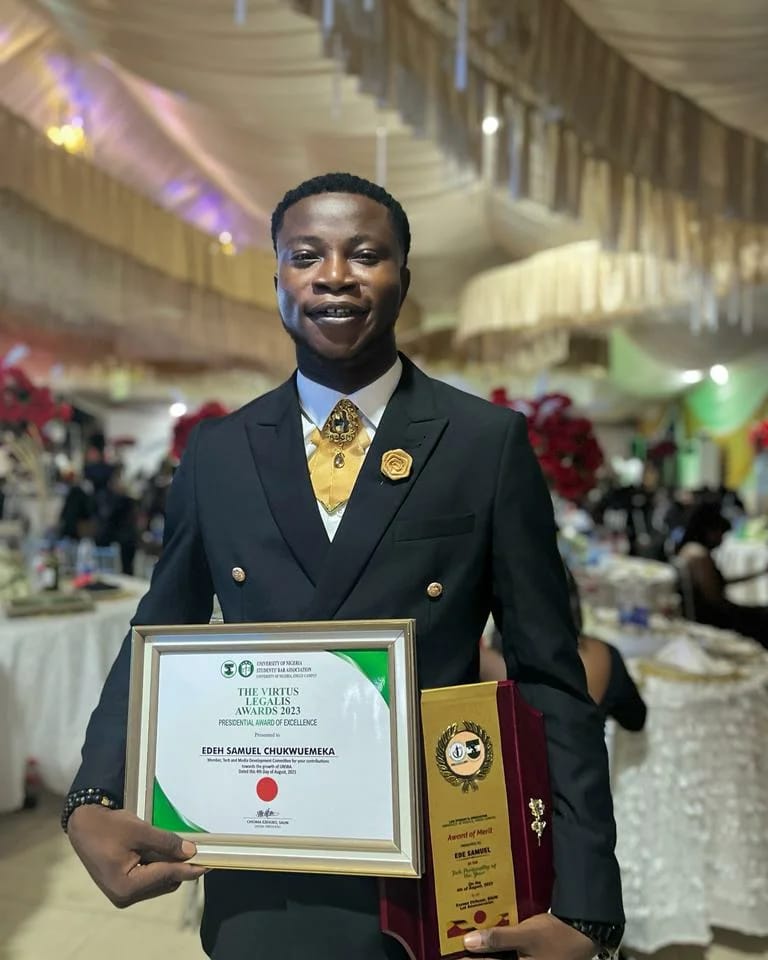 Edeh Samuel Chukwuemeka, ACMC, is a lawyer and a certified mediator/conciliator in Nigeria. He is also a developer with knowledge in various programming languages. Samuel is determined to leverage his skills in technology, SEO, and legal practice to revolutionize the legal profession worldwide by creating web and mobile applications that simplify legal research. Sam is also passionate about educating and providing valuable information to people.