How to Correct Date of Birth on Jamb: If you're a Nigerian student who has an incorrect date of birth on your JAMB profile, this article is for you. A change of date of birth entails changing the date you select when registering for the JAMB examination. It can be annoying if your date of birth on file for the JAMB exam doesn't match any of your other credentials. Changing it may be your next thought, but it can be challenging if you don't know how to do it. Thankfully, we've got you covered.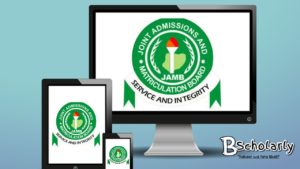 We'll answer the most frequently asked questions concerning JAMB registration along the way and guide you through the steps to finish this in a matter of minutes. Please continue reading!
Recommended: Countries with the highest divorce rate in Africa
The Price of Correcting Your Birthdate on JAMB
The Jamb Admission and Matriculation Board states that the current fee to modify your JAMB date of birth is 3500 naira. If you wish to complete the process somewhere other than a JAMB office, you should allocate a larger amount of money. Over 3,500 naira is the price you should budget for.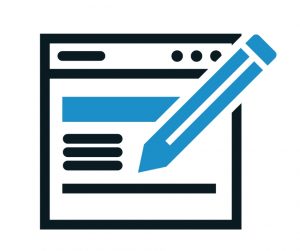 The Prerequisites You Must Meet in Order to Correct Your Birthdate on the JAMB Portal.
It's not necessarily a difficult procedure to change your date of birth if you're having problems with it on your JAMB profile. The following are the items you will need to complete this process:
To access your profile, make sure you have the correct password you used to register for JAMB along with your current email address. An internet-connected smartphone or personal computer, or you can get by with a nearby Cyber Café. The cost to have it completed ranges from 3500 naira to more, depending on where you want it done. Recall that it is not a free service.
If you have the items on the above list, changing your JAMB date of birth will go smoothly. You should also have unrestricted access to your JAMB CAPS.
Recommended: How to change name in WAEC results
How to Correct JAMB Date Of Birth
Here are the steps to take in order to correct your date of birth if it appears differently in your JAMB profile than it does in other credentials.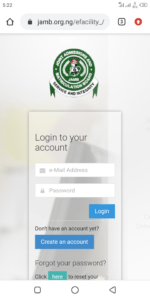 Phase 1: Navigate to the E-facility link on the green bar of the JAMBs portal. Under the post-registration durability, you will see "click on change of data." Click on it.
Phase 2: Tap the box labelled "Change of institution or course." If you haven't already, don't forget to create an account, and if you have, log in using the correct information. For instance, the password and email address you used to register for JAMB.
Phase 3: Select the data correction application located in the left-hand corner. The date of birth will then appear in a drop-down menu. Tap/click on it.
Recommended: How To change date of birth in NECO certificate
Phase 4: After you click and choose this service, a transaction ID is generated and displayed on the screen of the confirmation page. Go over the information displayed on the confirmation page screen in detail.
Phase 5: Make sure to write down the transaction ID because you will be required to provide it if you choose to use other payment methods like quickteller, ATMs, etc.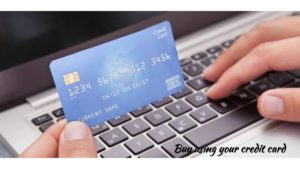 Phase 6: Enter your card information in the designated pay button area and complete the payment to cover the cost of your date of birth modification.
Phase 7: You can now look for a transaction identification on your phone or email, and you'll get a mail with your payment status.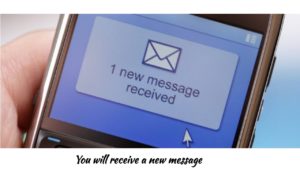 Phase 8: Press the "continue" button after that. Once the payment has been confirmed, you will be prompted to select your JAMB registration number and exam year.
Recommended: How to Become a high value woman
Phase 9: Entering your accurate birthdate will now display your information here. An indemnity form that appears on the screen can now be printed off.
Phase 10: You apply to your university for permission. Your organisation will send the form to the JAMB state office. The approved form will be sent to your account as soon as it is received. You'll receive a notification on your phone number or email address when it's finished. Finally, the new, accurate date of birth will appear on your profile once JAMB processes your application and makes the necessary changes.
Recommended: Countries with the most beautiful women in the world
Closing Date for Date of Birth Correction in JAMB
The cutoff time for modifying a birthdate through JAMB has not been disclosed. Despite the fact that the preceding sets continue this process until after the post-UTME. On the other hand, we'll always notify you via this blog if a date is announced.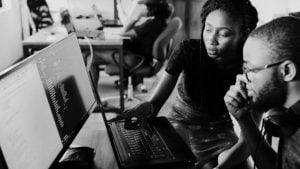 How Long Does it Take for a Date of Birth Change on JAMB to be Reflected?
Any changes you make to your JAMB profile, including changing your date of birth, take effect between 24 hours and seven working days.
Is it Possible to Correct My Birthdate on JAMB More Than Once?
As long as they follow the guidelines and requirements to finish the remedy process, candidates who encounter this issue are free to edit their date of birth as often as they like.
Candidates are advised against using unapproved CBT centres and changing their birthdate, but employees there are prone to making the same mistakes. The purpose of this is to prevent errors from happening again.
Recommended: Worst Businesses To Start In Nigeria
Consequences of Not Using Your Correct Birthdate
When the date of birth you provided when registering for the JAMB exam differs from the date of birth on the other documents you have, there are consequences. If it's not fixed, it becomes an issue.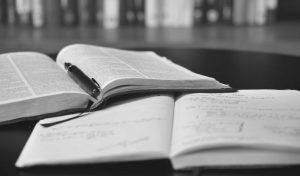 Using an incorrect date of birth can have several consequences, one of which is that your registration form may be rejected for having incorrect information.
Recall that your birth certificate, WAEC results, and Joint Admission and Matriculation Board results should all match the same date of birth. If they don't, your application will be rejected and some Nigerian postsecondary institutions will not consider it eligible for admission.
Using a false date of birth also has the consequence of raising a problem during the National Youth Service Corp (NYSC) mobilisation exercise. If this problem is not resolved at the outset, it could become problematic and prevent you from being posted for your NYSC.
You should verify that the date of birth on your JAMB profile matches the one on your other credentials in order to avoid running into this trouble later on.
Recommended: Punishment For Stealing in Nigeria According to the Criminal Code
Is It Possible to Correct My Birthdate During JAMB Regularisation?
Setting up your JAMB profile during regularization is like signing up for the test after you've already graduated. Students who received a direct admission offer through JAMB to the school and course of their choice, however, are not qualified for this.
You can change your date of birth during JAMB regularisation if the institution, not JAMB, granted you admission. You can also finish this process by changing your date of birth by carefully following the instructions provided by the NYSC portal.
Is My Date of Birth a Factor in My Entrance into School?
The answer to this question is no, but if the date of birth on your JAMB differs from the ones on your other official documents, things can usually go south. Therefore, as soon as you discover a mistake in your JAMB date of birth, make the necessary corrections to avoid further issues.
Recommended: Most Technologically Advanced Countries In The World
How to Use the JAMB Portal to Verify My Birthdate
You can verify your birthdate prior to printing it out. Using the JAMB slip available on their website, you can confirm your date of birth on the JAMB portal. You can also go to the JAMB website and use your current email address and correct password to log in. You will see your details when you click on My Account, including your date of birth. This is an extremely easy procedure.
Recommended: Hierarchy of Courts In Nigeria
Last Words
Lastly, remember that correcting inaccurate information about you on the JAMB portal is not only necessary to prevent further harm but also a mandatory task. Take it very seriously. Verify that all the details on your profile match the document you are holding by double-checking each one.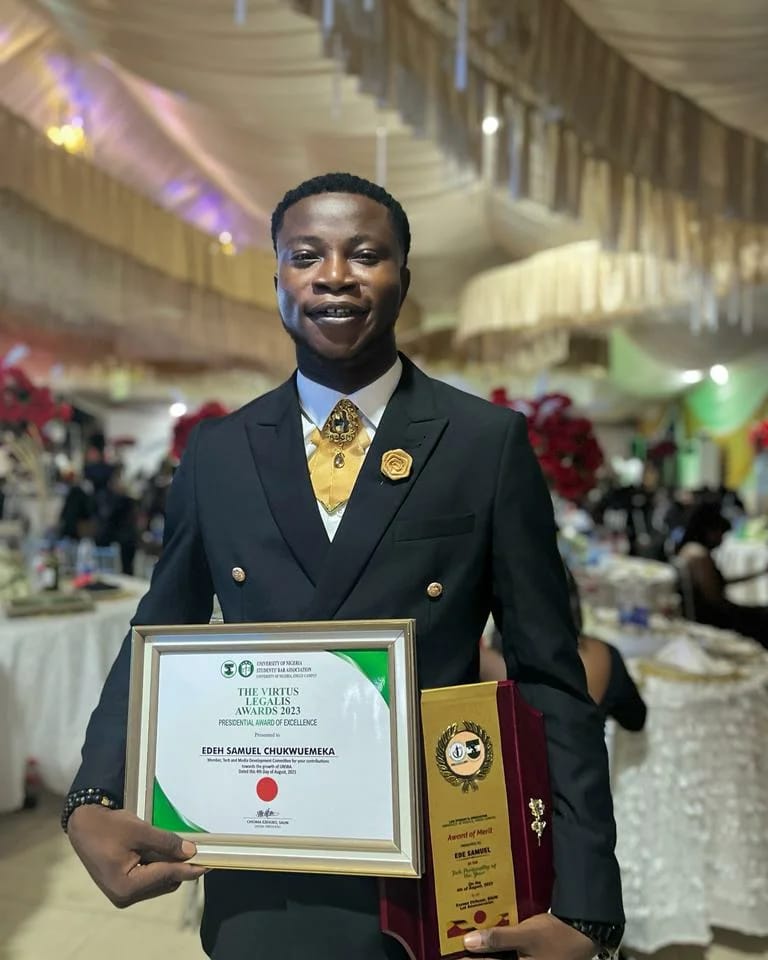 Edeh Samuel Chukwuemeka, ACMC, is a lawyer and a certified mediator/conciliator in Nigeria. He is also a developer with knowledge in various programming languages. Samuel is determined to leverage his skills in technology, SEO, and legal practice to revolutionize the legal profession worldwide by creating web and mobile applications that simplify legal research. Sam is also passionate about educating and providing valuable information to people.