Most Expensive Wines in The World: Wine is an alcoholic beverage prepared from grape juice that has been fermented. Any fruit (apples, cranberries, plums, etc.) can technically be used to make wine, but if the label just reads "wine," it's made with grapes (Note that wine grapes are not the same as table grapes). Since the dawn of civilization, mankind has consumed wine. Wine has always accompanied people, from little get-togethers to major celebrations. Wine has always been present in meals, no matter what the occasion.
A good wine improves with age, as we all know. It develops a distinctively rich flavor that genuine aficionados of high-end drinks enjoy. This significant feature of wines is what leads to their great exorbitant prices. However, not only gourmets enjoy old and costly wine. Older wines improve with age, becoming more costly as a result, attracting investors from around the world.
Collectible, pricey wines maintain their value even during economic downturns. One explanation is the world's finite supply of old wine, which is rapidly dwindling and will be even smaller in the future. Here is a list of the most costly wines ever purchased or sold throughout the world, without further ado.
Recommended: Most Expensive and Luxurious Hotels in the World 2022
World's Top 12 Most Expensive Wines 2023
1. 1945 Domaine de la Romanée-Conti – $558,000: In 2018, a Sotheby's auction in New York netted an Asian customer $558,000 for the 1945 Domaine de la Romanée-Conti, Romanée-Conti Grand Cru.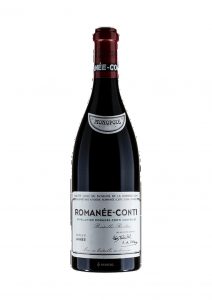 The global record for the most money paid for a 750 ml bottle of Burgundy was also broken. Not only that, but it also became the world's most expensive bottle of wine.
2. 1992 Screaming Eagle Cabernet – $500,000: Americans are known for negotiating the finest bargains. The most expensive bottle of wine ever sold was produced in America, specifically in Oakville, California. The wine has gained cult status due to its rarity and tiny numbers produced.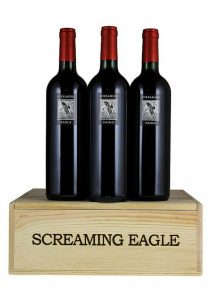 In 2000, a bottle of spectacular Screaming Eagle Cabernet Sauvignon sold for $500,000 at a charity auction. This wine is aged in 60% new oak and is opaque purple in color. It is unfiltered before bottling. It smells like blackcurrant jam with hints of oak.
Also see: Advantages and Disadvantages of Being an Entrepreneur
3. Jeroboam of Chateau 1945 – $310,000: The price is understandable given that this is a product of one of the world's wealthiest families. These wines are made in Nathaniel Rothschild's vineyards, which he bought in 1853 and is today regarded as one of the most valuable in the world.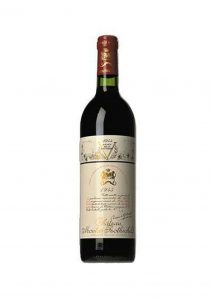 The 'V' on the 1945 label represents the Allied victory in WWII, and this vintage is considered one of the best of the previous century. A 750 ml bottle of this wine costs $310,700, while a glass costs $8,631. Mint, dry green moss, vanilla, and dry pine needles on the nose, dry soil, raspberry, and sweet dried cherries on the palate.
4. Cheval Blanc 1947 – $305,000: Many believe the 1947 Chateau Cheval Blanc to be the greatest Bordeaux ever produced, having sold for $304,375 at Christie's to an unnamed bidder.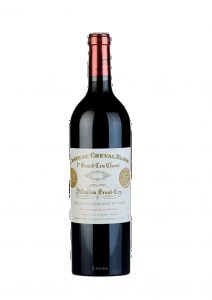 In 2012, Chateau Cheval Blanc received the super-exclusive Premier Grand Cru Classe (A) classification in the Classification of Saint-Emilion wine, making it one of the most distinguished producers in the world. Despite its outstanding reputation, it has a really amusing occurrence. Because of the harsh weather in the year of its birth, it had to be made in very primitive settings with several technical defects, giving it an unmistakable flavor.
Also see: Countries with the Highest Number of Scammers/Fraudsters
5. Shipwrecked 1907 Heidsieck – $275,000: A shipment of Heidsieck 1907 salvaged in 1998 from a ship torpedoed during WW1 was one of the most-costly Champagne sales ever recorded. At its auction, it fetched $275,000.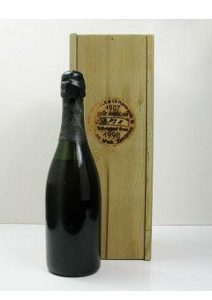 It looked like an almost unachievable price for a wine that many weren't persuaded was even drinkable. However, when the wine was first created for Russia's last emperor, Nicholas II, you get a bottle that costs $275,000 a bottle.
The wine was considered to be lost after the ship transporting it drowned in 1916 until the debris was recovered in 1998. While 2,000 bottles of this wine were discovered, it is the history of the bottles – the ship was sunk by a German submarine during World War I – that makes these bottles so valuable.
This wine has been preserved unopened and away from any light source for 80 years at freezing temperatures. Chris Hoel detected gunflint, black rifle powder, and a salty note on the nose, as well as graham cracker, flamed oranges, and burned lemon oil on the tongue.
6. Chateau Lafite 1869 – $230,000: In terms of volume and average price of the famed Chateau's wines sold on the exchange, Liv-ex ranks Lafite-Rothschild as the strong fine wine brand in the world.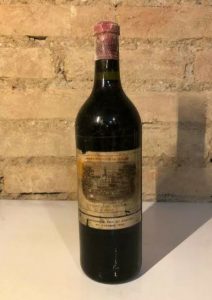 New Chinese buyers drove the increase in demand for Bordeaux wines in 2009–2010, focusing largely on the Bordeaux First Growths, particularly Chateau Lafite-Rothschild.
Auctioneers in Hong Kong anticipated it to sell for $8,000, but to their surprise, an unnamed Asian bidder took the top prize of $230,000. Several people in Asia believe the Chateau Lafite 1869 is an extremely uncommon wine. As a result, bidders were ready to pay a premium for one of the world's most expensive wines.
Also see: Best Apps To Watch Live Football 2022
7. Chateau Margaux 1787 – $225,000: This antique wine, bearing the initials of none other than Thomas Jefferson, met a tragic end. Jefferson was a noted oenophile who frequently purchased bottles from Bordeaux and Burgundy while serving as ambassador to France.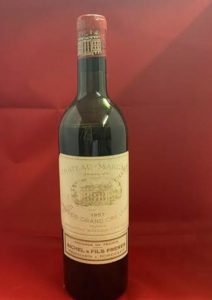 This bottle belonged to William Solokin, who paid $225,000 for it and celebrated it with a meal at the Four-Season Hotel. A waiter also accidentally knocked the bottle on the table, shattering it. While the insurance company compensated him, Solokin will likely never be able to recover from the loss of a wine he was unable to sample.
8. 1990 Domaine Leroy Musigny – $224,000: It's a fantastic wine, with an average price of $224,000 a bottle. That, however, is an understatement.
What Michel Bettane, a famous French wine reviewer, had to say about it is what characterizes its allure. The Domaine Leroy 1990 is a timely reminder of the distinction between excellent and exceptional wine.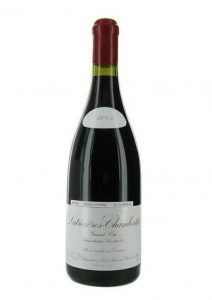 The fruit is of unequaled and exceptionally high quality, and the cultivation follows stringent biodynamic guidelines, resulting in incredibly low output. The wine's unusual statuesque concentration, clarity, and layered complexity distinguish it as absolutely unique.
Also see: 6 Major Classification of food You should Know
9. Chateau Lafite 1787 – $156,450: Jefferson seemed to be plagued by bad luck even after his death. When a bottle of wine was discovered in a basement in Paris nearly 200 years later, publishing mogul Malcolm Forbes bought it for $156,450 in 1985.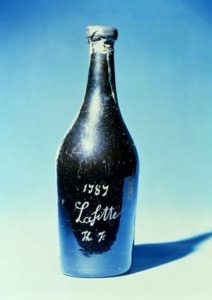 It has his initials etched on it and was endorsed by the world's best wine experts as belonging to the former US President. Forbes had displayed his new trophy in a glass case with halogen lights to highlight it.
Imagine his amazement when the cork, which had been placed wrongly before, dried up due to the harsh lighting and dropped into the bottle, decreasing its value to $0.
10. Chateau D'YQUEM – $117,000: It's the most expensive white wine ever sold, according to Guinness World Records. It was purchased for $117,000 by Christian Vanneque, a world-renowned wine expert.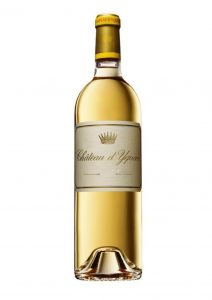 The reason for its high price is because it was harvested in 1811 at the Chateau d'Yquem, and it was such a wonderful harvest that many people regarded it to be the greatest white wine ever made.
Recommended: Best Educational Games For Students/Kids 2023
11. Penfolds Block 42 Cabernet Sauvignon 2004: Every other Ampoule vessel restrained edition Cabernet Sauvignon, Penfolds Block forty  2004 wine comes from a small 10-acre winery in Australia's wine vicinity, known as Barossa Valley.The vines themselves have been continuously producing grapes for a hundred thirty years.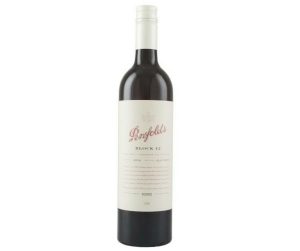 You get VIP issuer with the purchase of a one hundred and seventy,000-dollar case of 12 Ampoules of Penfolds Block 40 two.
The winemaker flies the case out to you, every ampoule a very particular creative masterpiece from 3 contributing artists.
The winemaker opens the ampoule with a completely unique tool to reveal a corked bottle of wine with an character retail rate of spherical 500 greenbacks.
Recommended: Best Online Universities in the World
12. Ampoule from Penfolds: The ampoule is a constrained-version Cabernet Sauvignon wine from the South Australian vineyard Penfolds run by leader Winemaker Peter Gago.There are most effective twelve vessels of this fine wine. Every bottle is authenticated, and the glass is blown by means of a well-known artist.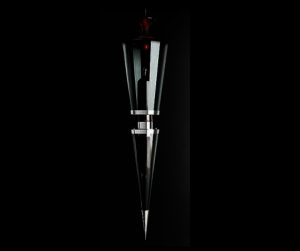 The Penfolds winery recently celebrated 175 years of wine manufacturing. Penfolds claims that this unique edition wine comes from a unmarried winery that has the oldest constantly producing grape vines.Plus, each bottle has no cork or screw cap, and with handiest 12 bottles in lifestyles, it's the rarest wine on my listing. One bottle of Ampoule is priced at around $a hundred and seventy,000 greenbacks.
Also see: Most Dangerous People In the World
Conclusion
Many people appreciate wine, but only a chosen handful may partake in these rare delights. In all likelihood, you will be unhappy the next time you drink wine, knowing that it is unlikely to be among the finest unless you have a lot of money. Although the prices of these wines appear to be high, the bulk of them are comparable in terms of quality and have a fascinating narrative. If you can use it for a special meal or sell it for a profit, buying one of the most expensive wines is a great investment.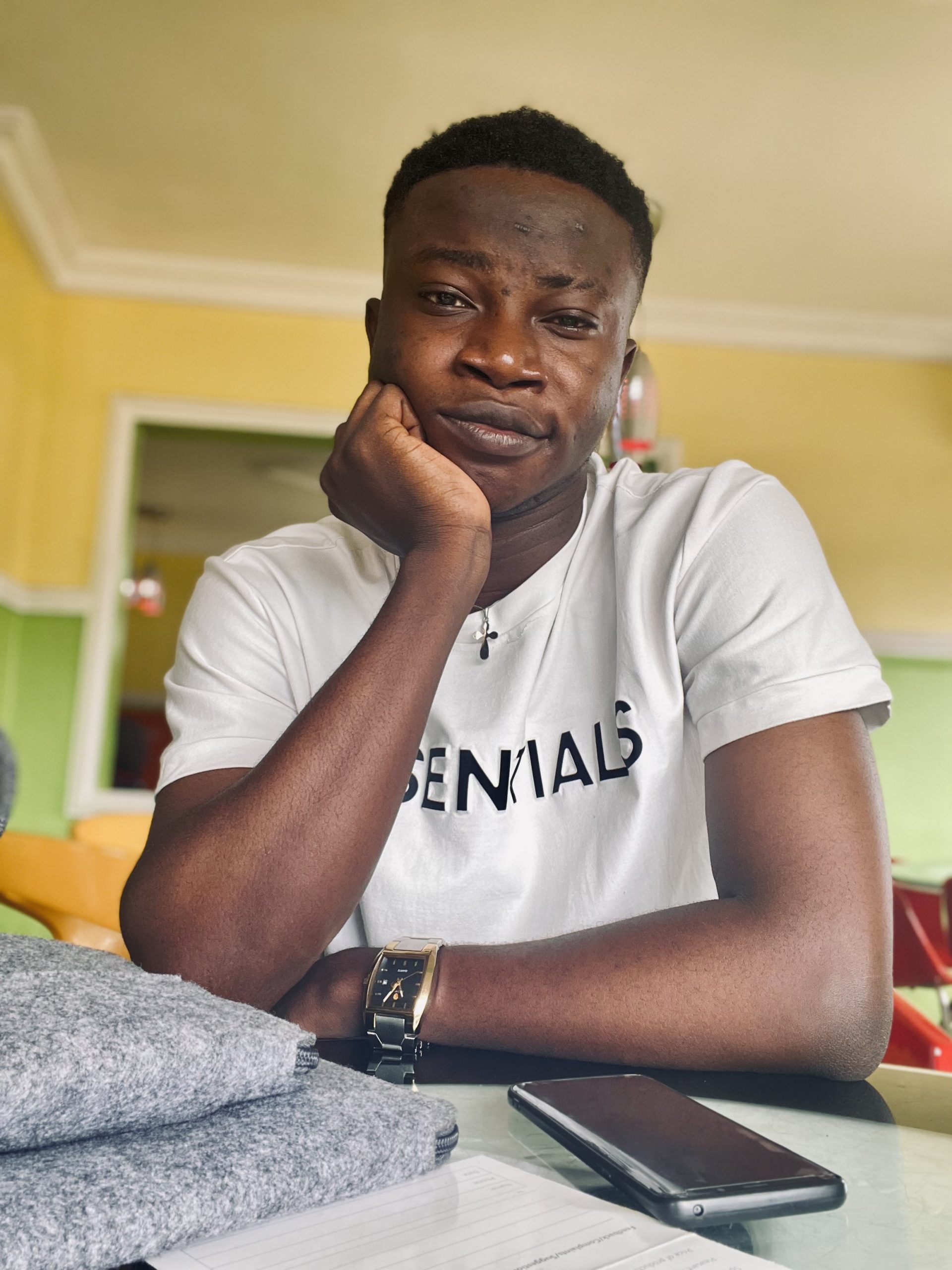 Edeh Samuel Chukwuemeka ACMC, is a Law Student and a Certified Mediator/Conciliator in Nigeria. He is also a Developer with knowledge in HTML, CSS, JS, PHP and React Native. Samuel is bent on changing the legal profession by building Web and Mobile Apps that will make legal research a lot easier.