Top 10 Cheapest Places In Canada: Canada, a country in North America is one of the largest countries in the World as well as one of the best places to explore and live in. Amongst other pros of the country, it has established itself as a top tourist destination and immigrant choice. Thus, amounting for its whopping 310,000 per annum immigrant population of which most have become permanent residents.
This increasing immigrant population begs the question of why people want to relocate to and live in Canada, and this can be attributed to the following reasons.
RECOMMENDED: How to become a successful business entrepreneur
Reasons You Should Relocate To Canada
a. Canada is a convenient place to live: Its spacious, serene, peaceful, safe, and natural environment makes Canada a very convenient place to live and a family friendly place too. This therefore make families want to relocate to Canada or individuals to reside in Canada. Canada also boasts of a quality standard of living. According to the reports of the U.S News, Canada is the best country in the World for quality of life.
b. Abundance of Natural Resources: Canada is a state blessed with abundance of Natural resources such as: Timber, Uranium, Oil and Gas, Coal, Silver, Lead, Zinc, Gold, to mention but a few. These Natural resources account for a bulk of the national income generated in Canada, which in turn has contributed to the smooth running of the state. People therefore relocate to Canada to benefit from these Natural resources either personally as a job opportunity or generally as a resident of the country.
c. Job Opportunities: Canada has abundance of job opportunities for residents. Hence a major reason why many people seek to relocate to Canada. As a matter of fact, the unemployment rate in Canada keeps reducing annually, and is currently at just 5% of the entirety of the Population in Canada as more and more job opportunities is created and made available to residents of the state.
Also see: Cheapest places to live in the United States of America
d. Quality Healthcare: Canada has one of the best overall Healthcare quality in the World. It also offers free Healthcare services to Canadians with a Legal status. This is therefore a major appeal to people over the world as they seek to leverage on the opportunity to relocate to Canada and become citizens; so as to enjoy the Healthcare benefits or to benefit from the quality Healthcare delivery or to secure the opportunity to pursue a career or work in this functioning healthcare system and earn good money.
e. Education: Educational purposes is another major reason why people relocate to Canada. Canada has a quality educational system, and it also boasts of top schools in all educational spheres.
Canada is home to the University of Toronto, The University of British Columbia, Simon Fraser University, University of Waterloo, University of Alberta, and the Queen's University which comfortably ranks in top 100 institutions in the world. Canada also boasts of a plethora of other high ranking international schools. Thus, making Canada a top choice for students who wish to further their Education, and thereby accounting for the increasing immigrant population in Canada.
The aforementioned and other individual peculiarity has stirred people towards relocating to Canada. Are you amongst those seeking to permanently relocate to Canada? Have you ever fantasized going to the country? Or are you looking for the cheapest yet comfortable places which you can relocate to and live in Canada? This article perfectly answers your question. Let's therefore consider the cheapest places to live in Canada.
RECOMMENDED: Cheapest universities to attend in Canada
Most Affordable/Cheapest Places To Live in Canada 2022
In no particular order, below are the cheapest places in which a citizen or immigrant may live in Canada:
1. Halifax, Nova Scotia: Halifax, Nova Scotia formally known as the Halifax Regional Municipality (HRM) is the Capital city of Nova Scotia, Canada. This City serves as a major Economic center in the country, housing major industries such as: The Mining industry, forestry, Maritime, Agriculture, and fishing.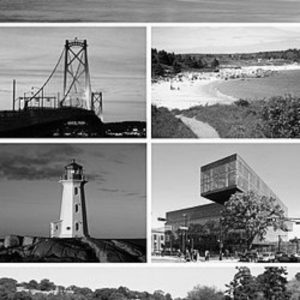 The City also has a great quality of living, and currently ranks top 10 in the best cities for Human Capital and Lifestyle in Europe. Thus, offering premium entertainment, a serene environment, Economic opportunities, and a good quality standard of livelihood at yet a relatively Low cost of living for its residents.
The cost of living index in this city is 69.77, and the city boast of considerate food prices, affordable places for entertainment, cheap public transportation, and an affordable rent and accommodation. An Accommodation for a family could relatively cost $2,356, while the accommodation for a single person could cost just $412.
The average household income of $90,134 and the abundance of Economic opportunities for individuals in this City means that most residents of this city earn way more than they spend. So therefore making the City of Halifax one of the best yet cheapest places to live in Canada.
2. Kingston, Ontario: Kingston, Ontario is a perfect place for any person who likes an eclectic restaurants, a thriving art scene and culture, and a vibrant university town atmosphere.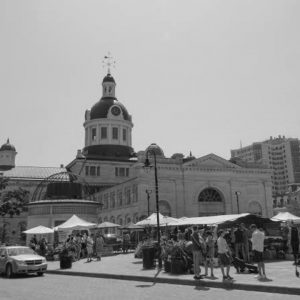 While the standard of living in this metropolis is relatively high, the cost of living therein is on the downward slope as it is affordable. The estimated cost of living in this city for a family is $4,035 per month, while for an Individual it is $1,022 per month. Hence, making it a cheap city for a prospective immigrant to consider living in.
Also see: How to sue someone in a different country
3. Edmonton, Alberta: Edmonton is the Capital city of the province of Alberta. Residents of this City enjoy a great environment with value for their money, as well as a good household income with lower taxes, and importantly an affordable cost of living.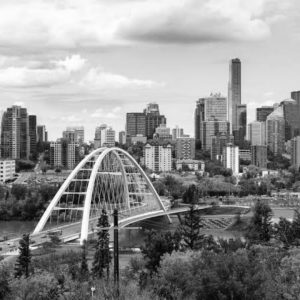 The cost of living in Edmonton is 10% lower than the National Average, and for a family the average estimated cost of living is $ 4,181 per month, while for an individual the average cost of living is $1,183 per month (rent inclusive). Thus, making Edmonton one of the cheapest places in Canada to permanently reside in.
4. Calgary, Alberta: Calgary is the second largest city in the Western province of Alberta. This city boasts of being one of the most wealthy, cleanest, and likeable cities in Canada. It further boasts of recreational facilities, low personal income tax for residents, and the presence of Natural resources.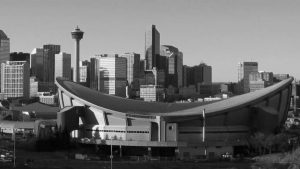 While expensive housing may be the only Cons of living in this city, the cost of living therein is relatively affordable. The estimated cost of living in the city of Calgary is $4,110 for a Family per month, and $1,114 for an individual.
Also see: Differences between a Lawyer and a Barrister
5. Saint John, New Brunswick:
Saint John, New Brunswick is a historic and beautiful city which has historical architecture, arts, and wilderness.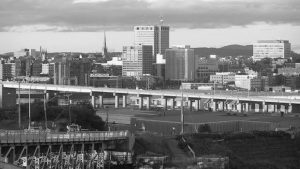 Thus, making it a wonderful place for exploration, a nice place to be in and also a great city of residence due to its affordable cost of living.
The cost of Living for a Family in this city is $4,205 per month, while for an individual is $1,176.
6. Regina, Saskatchewan: Regina, Saskatchewan is a city located in the Southern part of Canada and is also the Capital city of Saskatchewan.
Regina is a fast growing commercial hub well rich in history and cultural heritage, and is known for its flat prairie landscapes, availability of social amenities, educational facilities, art galleries, and easy access to quality health care services.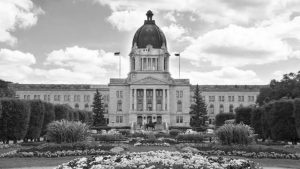 The cost of living in Regina is also relatively low, therefore making it one of the cheapest places to consider relocating to in Canada.
Recommended: How to draft a perfect affidavit
7. Saskatoon, Saskatchewan: Saskatoon otherwise called the City of Bridges is one of the largest cities in the province of Saskatchewan, and is a very vibrant city with a climate condition. Hence, making it a perfect place of residence for socialites and extroverts.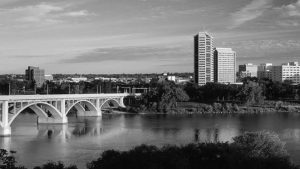 The cost of living therein for these socialites and extroverts is also very fair and affordable, with an estimated cost of living of $3,294 per month for a family, and $944 per month for a single person.
8. Kitchener, Ontario: Kitchener is a lovely city in the Canadian province of Ontario, which has a small town vibes and a serene environment which makes it convenient for living.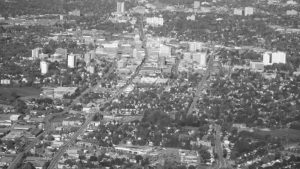 The affordable housing and low cost of living in this city further adds flavor to the appeal of making Kitchener a great city to reside in. The estimated cost of living for an individual in this city is $894 per month.
Also see: Salary structure of Google's Employees in 2021
9. Moncton, New Brunswick: Moncton, New Brunswick is a city located in the South-Eastern province of Canada with a great quality of life and welcoming environment for immigrants. This city also boasts of a low cost of housing and living. Therefore making it one of the cheapest places to live in Canada.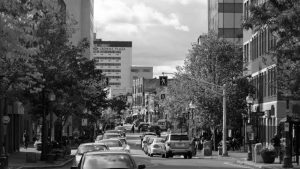 10. Winnipeg Manitoba: Winnipeg, the Capital city of the Manitoba province is a nice city with a good business environment, great standard of living, and quality Health care.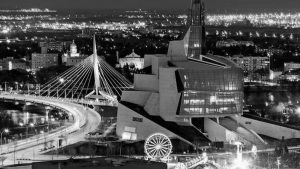 The city is the seventh most populated city in Canada, and is also known as the cultural cradle of the country. Hence, offering a quality standard of living, cultural heritage, and a wonderful environment at a relatively low cost of living. The cost of living in this city is $3,840 per month for a family and $1,070 for an individual.
Recommended: Richest Pastors in the World 2022
11. Prince George, British Columbia
Average one-bedroom apartment monthly rent: ~ $1070
Despite having just about 74,000 residents, Prince George's is one of the most well-known cities in the northern regions of British Columbia. Prince George is a fantastic choice for anybody seeking for the most reasonably priced cities in British Columbia because the average monthly cost of living per person is $1100, and the rent is often quite modest.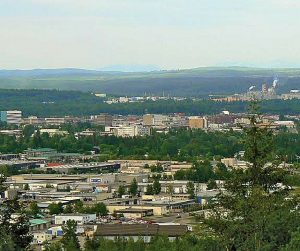 For quite a while, forestry was the main industrial sector when it came to manufacturing. But now, the service, education, and health sectors dominate the city's economy. However, Prince George's well-known cancer treatment facility and its stunning natural surroundings rank as among of the city's biggest and most well-known monuments.
Also see: Highest Paying companies in the world
12. Surrey, British Columbia
Average one-bedroom apartment monthly rent: ~ $1488
In British Columbia, Surrey is the second most populous city. It has a population of around 519,467. Although there are large amounts of rural and agricultural regions there, it is mostly an urban area. Even though Surrey's rent may be a little more expensive than in some of the other cities on this list, the typical resident there still only pays approximately $1200 monthly.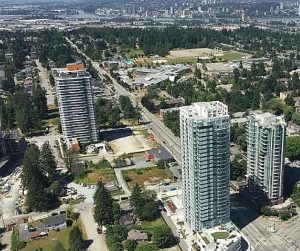 The fastest-growing city in Canada is Surrey, which is also renowned for being among the least expensive metropolises. The most prevalent industries in Surrey are hospitality and food services, money and real estate, building and construction, education, science, and retail trade, making it very simple to obtain a job.
RECOMMENDED: Causes, Effects and solutions to brain drain in Nigeria
In ratiocination, Canada is a great country open to all and sundry, and with its cheap means of accommodation and affordable residence as exemplified in some cities so mentioned in this article, it is definitely a place to be.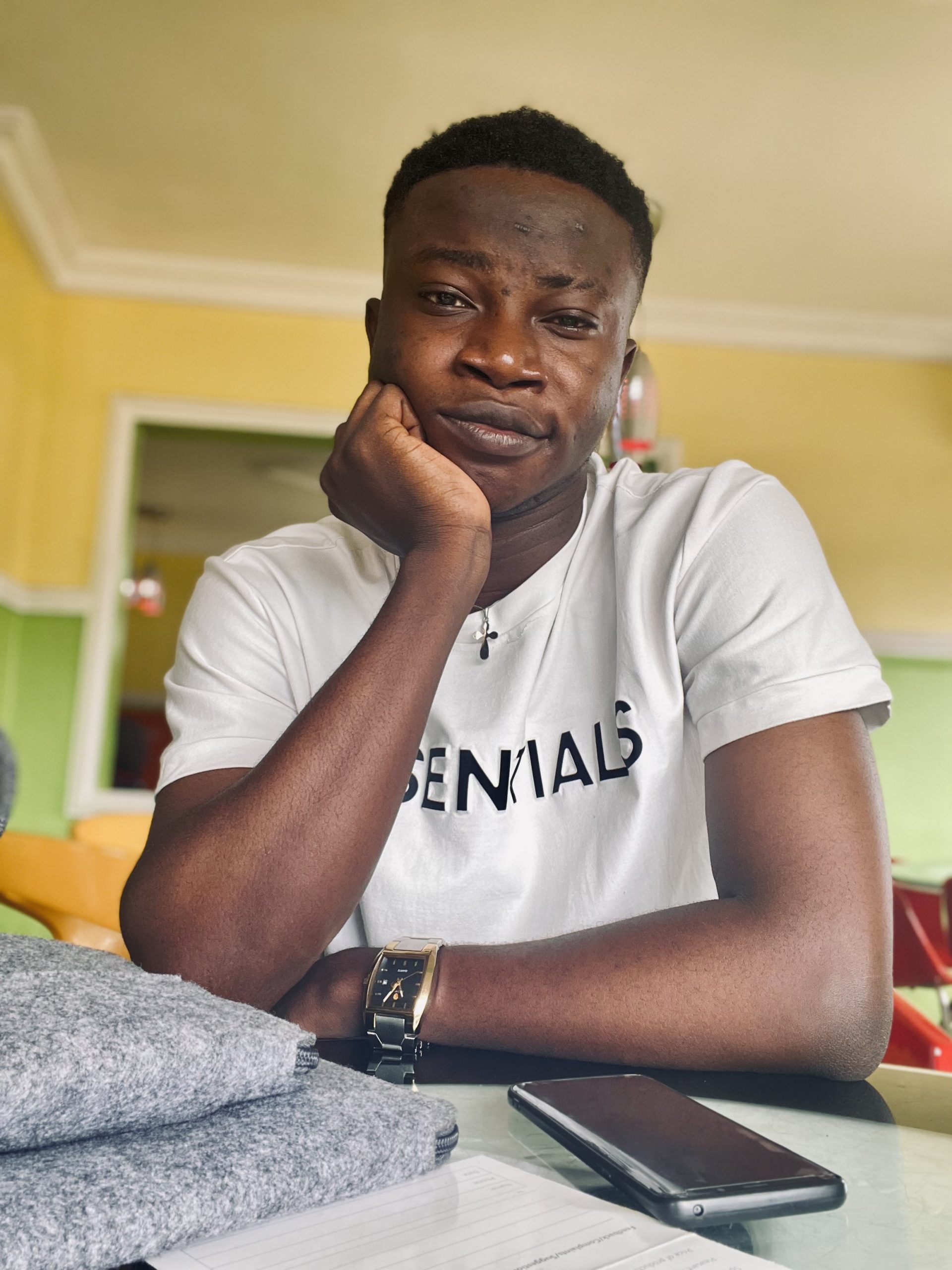 Edeh Samuel Chukwuemeka ACMC, is a Law Student and a Certified Mediator/Conciliator in Nigeria. He is also a Developer with knowledge in HTML, CSS, JS, PHP and React Native. Samuel is bent on changing the legal profession by building Web and Mobile Apps that will make legal research a lot easier.