Highest Paying Jobs In The United States (US): When it comes to choosing a career path, salary is often a major factor in the decision-making process. After all, the goal of many professionals is to earn a comfortable living while pursuing their passions and interests. In the United States, there is a wide range of industries and occupations that offer high salaries, from healthcare to technology to finance. Understanding the highest-paying jobs in the USA can provide valuable insight for those seeking to maximize their earning potential. Some of the most lucrative careers require advanced education or specialized skills, while others may be accessible with only a bachelor's degree or less.According to data from the Bureau of Labor Statistics (BLS), the highest-paying job in the US as of 2022 is that of surgeons, with a median annual salary of over $208,000.
Other high-paying careers in the healthcare industry include Anesthesiologist, obstetricians and gynecologists, and psychiatrists.Beyond healthcare, other industries with high salaries include technology (with software architects and managers, as well as information security managers, ranking among the top earners), finance (with investment bankers and financial managers earning top salaries), and law (with chief legal officers and general counsels ranking among the highest-paid professionals).While salary is certainly an important consideration when choosing a career, it's worth noting that job satisfaction, work-life balance, and other factors can also play a major role in overall career fulfillment. Nonetheless, understanding the highest paying jobs in the USA can be a useful starting point for those exploring their career options.
Recommended: Oldest Museums In The World (With Pictures): Top 12
Top 10 Highest Paying Jobs In The US
1. Surgeons: Surgeons are doctors who specialize in carrying out surgical procedures to heal wounds, illnesses, and deformities. They work in a variety of settings, including clinics, private practices, and hospitals. Before one may practice surgery, they must earn a medical degree and finish a surgical residency program, which may take several years of arduous training.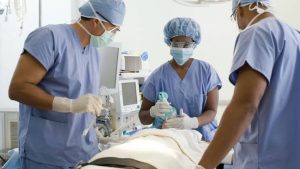 Surgeons need to have excellent manual dexterity, be detail-oriented, and have the ability to perform under pressure. Additionally, they must be excellent communicators in order to work effectively with patients and other medical professionals. In the US, the average surgeon's salary is $409,665.
2. Anesthesiologists: Anesthesiologists are medical professionals who focus on giving patients anesthetic during surgery or other medical procedures. Prior to, during, and following surgery, they also keep an eye on patients' vital signs and manage pain.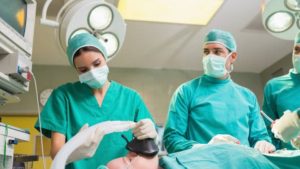 To guarantee that patients are at ease and secure throughout their treatments, anesthesiologists collaborate closely with surgeons and other medical specialists. One needs a medical degree and anesthesiology training, which might take several years of intense study, to become an anesthesiologist. Anesthesiologists need to be highly proficient critical thinkers with a strong work ethic under pressure. Anesthesiologists in the US make an average yearly pay of $406,060.
Also see: Most Expensive Universities In The World 2023: Top 12 Costliest
3.Orthodontists: Orthodontists are dental specialists who use braces, retainers, and other orthodontic tools to realign the teeth and jaw. They work with individuals of all ages to enhance the function and appearance of their mouths.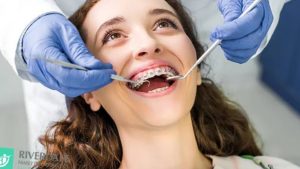 For them to work well with patients and their families, orthodontists must have strong communication skills. They also require the ability to handle small, delicate devices and a good eye for detail. An individual must earn a dentistry degree and complete several years of specialized orthodontic training in order to become an orthodontist. In the US, an orthodontist's median yearly pay is about $228,780.
4.Psychiatrists: Psychiatrists are the next profession on our list. Psychiatrists are healthcare professionals that specialize in the diagnosis and treatment of mental health issues. They assist patients of all aNurse Anesthetistges, from babies to the elderly, in maintaining their mental health by offering counseling, medicine, and other therapies.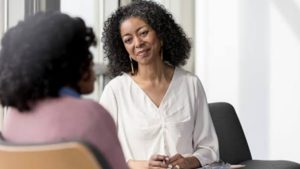 Psychiatrists need to be proficient communicators as well as be able to understand the feelings of their patients. They need to have good problem-solving skills as well as the capacity to perform well under pressure. One must first earn a medical degree before committing to years of study in psychiatric specialized training. The typical US psychiatrist earns $220,380 a year.
See also: Most Fearless Animals In The World: Top 12 Toughest
5.Physicians (Specialist): Physicians are professionals who diagnose and treat illnesses and injuries. Specialty physicians receive additional training in a specific area of medicine, such as oncology, gastroenterology, or cardiology.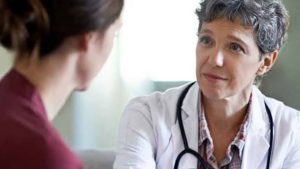 They work in venues like clinics, hospitals, and private practices, to name a few. The requirements to become a doctor are a medical degree and a residency program, both of which could take several years of study. Specialists must have excellent diagnostic skills and the ability to work well under pressure. The average yearly salary for specialists in the US is $203,880.
6.Nurse Anesthetist: Nurse anesthetists are advanced practice nurses who focus on giving patients anesthetic before and throughout medical procedures. To guarantee that patients are at ease and safe throughout their treatments, they collaborate closely with surgeons, anesthesiologists, and other medical specialists.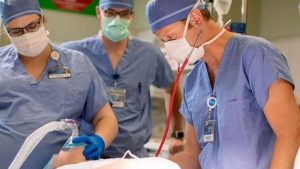 Nurse anesthetists must complete both specialist anesthesia training and a nursing degree. In the US, a nurse anesthetist's median yearly compensation is about $189,190.
Recommended: Countries Where Snow Falls in Africa: 4 Snowy Places
7.Dentist: Dentists are medical specialists who identify and manage diseases of the gums and teeth. They carry out surgeries like extractions, root canals, and fillings as well as preventative care. Dentists treat people of various ages, from infants to the elderly. A dental degree must be earned, together with a license to practice, in order to become a dentist.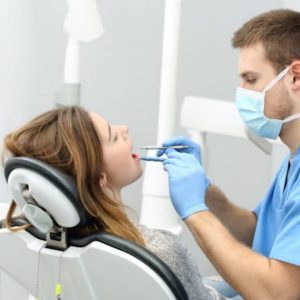 Dentists need to be skilled in speaking and listening, as well as have good manual dexterity and attention to detail. As many dental procedures can be time-sensitive, they also need to be able to manage their time well. Dentists in the US typically make $167,770 a year in pay.
8. Petroleum Engineer: Petroleum engineers are experts who design and create procedures for extracting oil and gas from subterranean reservoirs. They work in the oil and gas business. They explore and map oil deposits using cutting-edge technologies, and they also optimize drilling and production methods.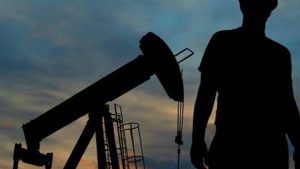 Concerns of safety and the environment in relation to oil and gas extraction are also addressed by petroleum engineers. A degree in engineering with a specialization on petroleum engineering is normally required to become a petroleum engineer. In the US, the average yearly compensation for petroleum engineers is about $137,720.
Also see: Best Fashion Schools in South Africa 2023 : Top 10
9.IT Manager: IT managers are responsible for managing a company's information technology operations, which include networks, hardware, software, and data security. They strive to make the IT systems of their business dependable, secure, and effective.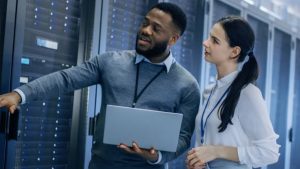 Along with overseeing a group of IT specialists, IT managers also collaborate with other corporate divisions to meet their technological requirements. One normally needs a degree in computer science or a closely related discipline, as well as several years of IT experience, to become an IT manager. Around $135,800 is the average yearly salary for IT managers in the US.
10. Marketing Manager: Marketing managers are experts who work to create and put into practice marketing strategies to advertise the goods or services of their firm.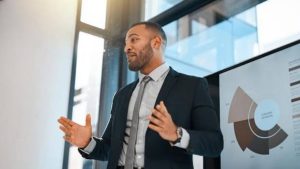 They carry out market research to determine customer trends and preferences, after which they use that data to create advertising and promotional campaigns. Additionally, marketing managers oversee a group of marketing experts and collaborate closely with other corporate divisions to make sure that their marketing initiatives support the long-term objectives of the organization. A degree in marketing or a similar subject, as well as several years of marketing experience, are often prerequisites for becoming a marketing manager. In the US, the median yearly compensation for marketing managers is about $135,900.
Also see: Which is Better, to Study Alone Or to Study in Group? Answered
Conclusion: These are only a handful of the best paying jobs in the US. It is important to keep in mind that pay may vary based on a range of factors, such as location, industry, and years of experience. These jobs can be quite demanding and stressful, and some of them have extensive schooling and training requirements. For individuals who are enthusiastic about them and prepared to put in the work, these disciplines can, however, lead to meaningful and financially lucrative employment.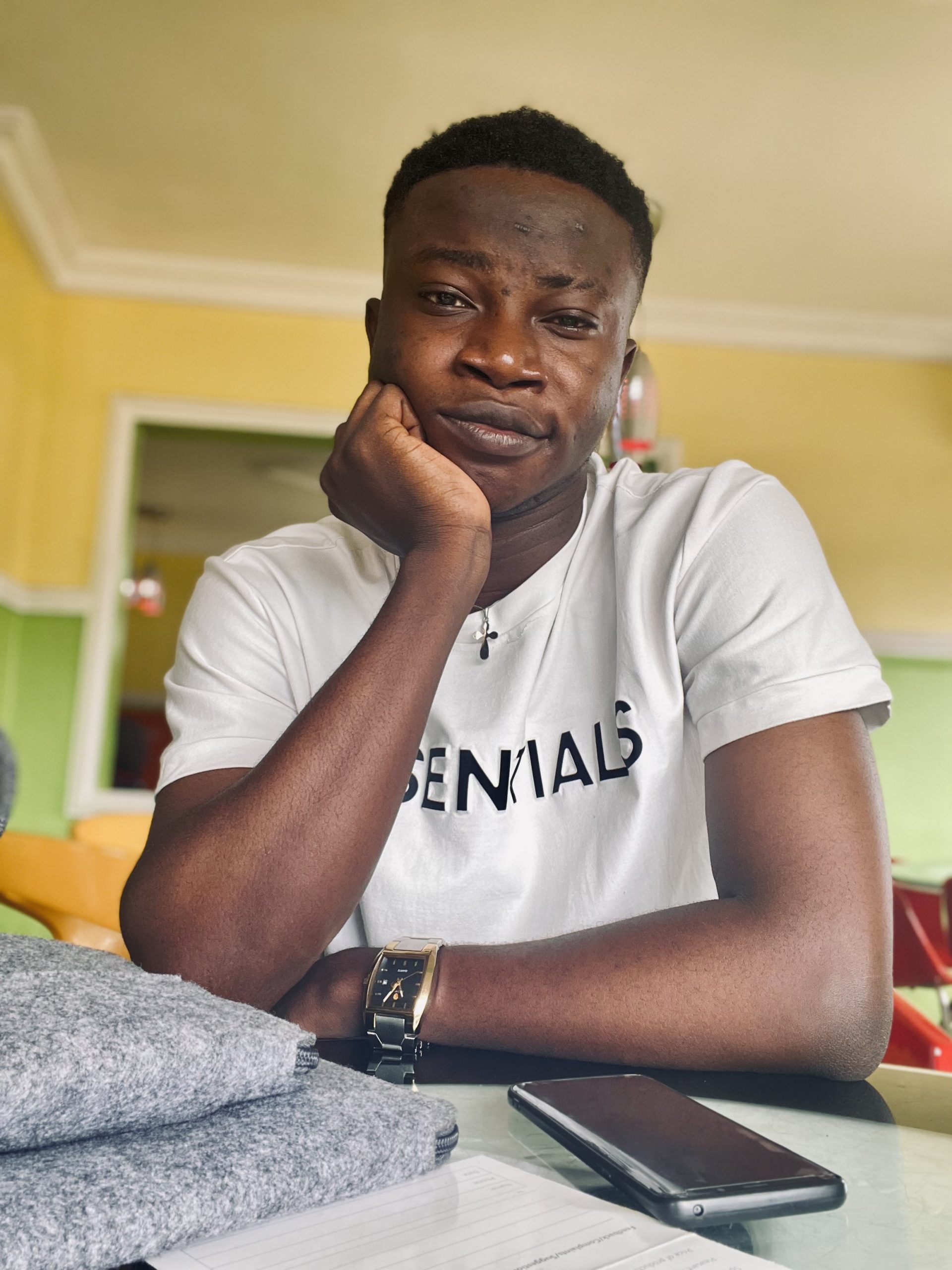 Edeh Samuel Chukwuemeka ACMC, is a Law Student and a Certified Mediator/Conciliator in Nigeria. He is also a Developer with knowledge in HTML, CSS, JS, PHP and React Native. Samuel is bent on changing the legal profession by building Web and Mobile Apps that will make legal research a lot easier.