When JAMB Registration will Start/Close: If you have been asking the question, when will JAMB 2020 registration start? don't panic anymore because this post contains everything you need to know about JAMB Registration form for 2020/2021 session. I will not only tell you when JAMB Registration will start, i will show you the steps to take when the form is eventually released. So in short, this post will disclose "When JAMB Registration will Start/Close" and "How to register for JAMB UTME examination this 2020".
First, it is imperative to note that JAMB has just concluded admission process for 2019/2020 students. Recently, students have been searching to know when the form for 2020/2021 will be out but they probably have not seen any relevant information online. Frankly speaking, the Joint Admission and Matriculation Board (JAMB) has not officially said any yet.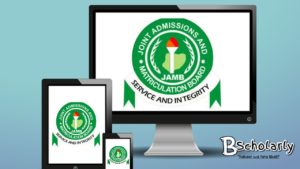 So, if you have been seeing any information saying that JAMB has stipulated a particular date for 2020/2021 registration, please disregard such news. Nevertheless, based on precedence, many publishers have been able to predict when the form will be officially released. And that is what i am going to share with you in this post. Quickly, lets see when JAMB Registration will be out!
Also read:
See 10 Less competitive universities in Nigeria that gives admission easily.
Most populated universities in Nigeria 2020
Materials needed to prepare and pass JAMB examination
Is JAMB 2020 Registration out?
The answer is No! The Joint Admission and Matriculation Board (JAMB) has not officially start selling registration forms for 2020/2021 session. If you are a student and you want me to inform you whenever the form is available, kindly indicate in the comment section below this post. Trust me; i will make sure that you are informed immediately it is out!
When will 2020 JAMB Registration start?
From precedence, JAMB 2020 registration will start on or before the 31st of January 2020. The form is going to be on sale for just 2-3 months; and after that, no candidate will be able to apply again. My advice to candidates who are hoping to take JAMB UTME examination in 2020 is to keep calm and start saving the registration money on time.
Like i will always say, there is always an advantage for registering early. So, just make sure you have saved the money needed for the registration and simply bookmark this page. I will quickly update this page whenever JAMB start selling 2020 form.
When will JAMB 2020 registration close?
Like I said, when JAMB 2020 form is officially released, the form will be on sale for just 2 – 3 months. So, pending the release of 2020 JAMB Registration form, there is no closing date for JAMB Registration yet. Just have at the back of your mind that JAMB Registration for 2020/2021 will only be on sale for 2 – 3 months. Hope this was helpful?
How much is JAMB Registration form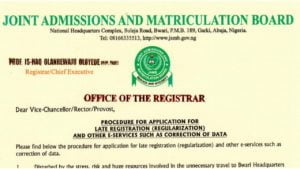 Apparently, the price for JAMB Registration form changes every year. Since JAMB Registration has not started yet, nobody knows the price for 2020/2021 registration. However, based on precedence, JAMB Registration for 2020 will be approximately N5000. But it should be noted that this money is not only for registration. Other things are also added. If you wish to know how this total amount was reached, kindly follow me as I will share with you the step by step process to register for JAMB 2020/2021 examination.
Before registering for JAMB 2020 examination, it is pertinent to read this tutorial very carefully because, any little mistake is capable of jeopardizing your chances of success in the impending JAMB examination.
READ: See how to prepare and pass JAMB examination with 300+
Requirements for JAMB 2020 registration
It is very pertinent to have the things mentioned below at your fingertips before taking any step in this tutorial:
JAMB subject combination for 2020/2021:
You cannot successfully register for JAMB UTME examination if you don't know your JAMB combination. JAMB subject combination is a term used when referring to the subjects every candidate must take in JAMB UTME examination. It is truism that JAMB candidates are to pick their subjects based on the courses they intend to study in the university. So, if you want to study medicine and surgery in the university, you are supposed to pick subjects related to medicine and surgery.
Well, don't worry if you don't know the official subject combination for your course. I have written an article containing all the courses and their subject combination HERE. Check that article before proceeding.
Valid email address:
This is a "MUST" for every 2020 JAMB candidate. The truth is that, JAMB is going to continually send you updates before and after the completion of your registration, and these updates will be sent through your email. In my view, getting a valid email is the first step to take to register for JAMB examination.
Remember, the email must be valid. That is, you must know the password of the email and you must be able to access it anytime.
Your original phone number:
To register for JAMB 2020 examination, you cannot also do without your original phone number. It is as important as having an email account because, it is through your number that you will get the e-pin needed for the registration. Like I said, make sure it is your phone number (i mean, the one you use always).
JAMB profile:
Except for candidates who have written JAMB examination before, and still want to re-register for the examination using their previous JAMB profile, every other candidate needs it. In fact, if you don't have a JAMB profile, you have not started. It is a must have for every student.
But don't worry too much. I will show you how to open your own JAMB profile in this tutorial. Just make sure that you follow every step i make here.
Must read:
Cheapest universities in Nigeria for everyone
CHEAPEST universities in Canada 2020
Also read the cheapest universities in Ghana in 2020/2021
How to register for JAMB examination
Finally, now that you have known the date and price for JAMB 2020/2021 examination, below are the steps you must follow to register for JAMB examination successfully. Please don't forget to contact me if you have any problem while following the steps in this tutorial. I will be glad to help you out. Here we go!
Create your Profile
The first step you need to take to successfully register for JAMB 2020/2021 examination is to create your own JAMB profile. This step is a little bit confusing but if you read carefully you will get it perfectly well.
How to create your JAMB profile
Get your Mobile phone and phone number ready (One Cell (mobile) number (SIM) can be used by one candidate only).
Send your name [Surname First-Name Middle- Name (if any)] by text (SMS) to 55019.
It should be maximum of 38 characters + 2 spaces between names = 40 characters in all to 55019 e.g Edeh Samuel Chukwuemeka. Surname and first name are mandatory.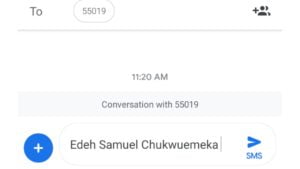 You can use any of the mobile phone networks in Nigeria to send the code (MTN, Glo, 9mobile or even airtel)
Note: The phone number used for the text message is automatically tied to the your name and will be used in all communications related to your 2020 Application, Examination/Admission.
Now, you will receive your profile code automatically sent by JAMB (to the same phone number you used to send the code). It is usually a code of 10 characters. Please, keep the code safe because it will be used for creating the profile eventually.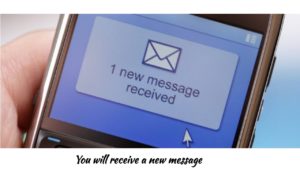 Take the profile code to any of the stipulated places below and buy your e-pin. The recommended places to by your ePIN are mentioned below.
I MADE A MISTAKE WHAT SHOULD I DO?
To correct a mistake in candidate's name, send the [CORRECT Surname First-Name Middle-Name] to 55019 as a text message from the same mobile number
To retrieve a lost Profile Code, send [RESEND] to 55019 as text message from the same mobile number
Candidate can reset lost or forgotten Profile Password on their registered cell phone by sending [password] space [email address] to 55019 as a text message from the same mobile number.
Recommended places to buy your JAMB ePIN
NIPOST and eleven Participating Banks (ACCESS, FCMB, FIDELITY, FIRSTBANK, JAIZ, Polaris, Stanbic IBTC, STERLING, UNION and UNITY)
Mobile Money Operators: Paga, e-Transact, Pocket Moni, TEASYPay, Packway Projects (Readycash) and Xpress payment solutions
Participating Micro Finance Banks: Trust MFB, Zazzau MFB, Obeledun MFB and Regent MFB
Online Payment Platforms: System Specs (Remita),InterSwitch (Quickteller) Upper-link, e-Transact and United Payment Services (UPS)
Cooperative Society: JAMB Multi-Purpose Cooperative Society
How to buy your ePIN
Go to any of the recommended places mentioned above. Give tell them that you want to buy an ePIN
They will ask for your JAMB profile code so make sure you go with it.
Now you will be asked to make payment and they will vend ePIN by SMS to your phone number (Not dictating or copying)
The ePIN is to be delivered electronically to your phone number (That is, the number you used in opening the profile).
Methods you can use to make payment for the ePIN
PAYMENT THROUGH BANKS INCLUDING MICRO FINANCE BANKS
PAYMENT THROUGH POS – This is available at State Offices of JAMB + CBT Centres, other POS outlets and any CBT Centre that demands it.
PAYMENT THROUGH MOBILE MONEY OPERATORS – This is available at CBT Centres and Other Outlets.
PAYMENT USING ATM – This is available on all ATM outlets of Participating Banks listed in C(I) (InterSwitch Channel)
How to buy your ePIN online
If you want to buy your ePIN online, follow the steps below: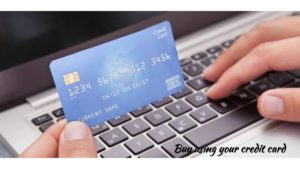 Visit JAMB official website using the link below: jamb.gov.ng
Click on Purchase of 2019 Application Document
Now, Enter the Profile Code sent to you previously
Make payment for your JAMB Registration by Selecting payment method (InterSwitch or Remita) in the screen.
ePIN is then delivered to the candidate's unique telephone number
I lost my JAMB ePIN, how can I recover it?
If ePIN is not Received or Lost, below are the steps to recover it immediately
Kindly send [UTMEPIN] or [DEPIN] to 55019 for UTME or DE respectively from the unique number
The ePIN would then be retrieved and delivered on the candidate's unique number
MUST READ: Are lawyers liars? See the truth about whether lawyers are actually liars
How to complete your JAMB registration
Now that you have your JAMB profile code and ePIN, you have everything you need to complete your JAMB Registration. So, to complete your registration, kindly follow the steps below:
Go to any accredited JAMB CBT center near you. If possible, go to the nearest center to the place where you want to take the examination (JAMB always post candidates to exam centers close to the place they registered)
Provide them with your Biodata including Date of Birth, Nationality, State of Origin, Local Government, Gender, e-mail address, among others (Please give the correct details here).
Make your choice of institutions and programmes (disciplines). You are expected to make four choices. I advise you to choose make your dream school the fist choice here.
Next is for you to provide qualification with grades and dates, if not awaiting result (You can apply with awaiting results if you don't have your SSEC result yet).
Now, upload relevant certificates in the space provided.
Please note that candidates who are using awaiting results must supply the results online as soon as they are available on JAMB's portal. No recommendations from any Institution will be considered by JAMB if the candidate has not supplied his/her result on the portal of JAMB
Supply JAMB registration number for previous institutional certificates for DE only
Provide UTME subjects and choice of examination town(s)
Examination for UTME (actual examination)
Do picture capture (no scanning of passport photograph)
Do Biometric enrolment (ten fingers)
Review entries and confirm correctness
Print Registration Slip USING BIOMETRIC AUTHENTICATION
Collect, at no other cost, the reading text and CD
Each Candidate is to collect his/her e-slip at the end of registration as evidence of registration
There will be no offline registration, as all the accredited CBT centres have been empowered for real time online registration. No candidate should register at any centre other than the accredited CBT centre and JAMB State-Offices. Any candidate who is registered outside approved centres will be identified and disqualified.
Lastly, according to the Joint Admission and Matriculation Board (JAMB), candidates should Pay NOT more than N700 as Service Charge to the CBT Centre.
Well, if they demand more than this, just pay for your own good. Even JAMB did not stipulate how they will punish centers that collect more than the stipulated price.
That is all for the registration. After this process, the CBT center will give you your REGISTRATION SLIP carring everything about you. It should be noted that this slip is your gate pass to write your JAMB examination. So you must keep it safe. If you don't have it, you will definitely not write your examination.
Other Important information you should have at the back of your mind when registering for JAMB examination
The registration fee is non-refundable. So, if you have paid, you are not going to get your money back even if you decide not to participate in the examination again.
All CBT centres have been mandated to select any of the participating banks, MMOs, MFBs, etc. These financial institutions are to be present at the CBT centres for the purpose of collecting all No CBT centre staff is allowed to conduct direct cash transaction with the candidates
Multiple registrations are not Candidates who register more than once will be identified and disqualified
Mistake you shouldn't make during JAMB registration in 2020
Don't ask someone to register for you:
The only exception to this is if you are going to follow the person up, to make sure that the registration is done correctly. If you know you can't do that, don't ask anybody to register for you because, they might make bad mistakes on your profile.
For instance, a friend of mine registered for JAMB in 2017 but on the date of his exam, he found out that the man he gave his details (to help him register for the examination), add the wrong courses for him. So that year was an absolute waste for him. You see, it is not advisable to ask anybody to help you register for JAMB it is not a good idea at all.
Don't register if you don't know the correct subject combination for your course:
The truth is that, you cannot change your subject combination if you fail to choose the right subject combination. Please, if you don't know the correct subject combination for your course, kindly CLICK HERE to see the the correct combination for your course. It is very important because, if you choose the wrong subjects, no university in Nigeria will admit you into your desired faculty.
Late registration:
Many people say there is no consequence attached to late registration. Yes, that is partially true but not absolute. If you fail to register early in the impending 2020/2021 JAMB examination, you might not be posted to take the examination in a place convenient for you.
You must not that, as candidates are rushing to register for the examination, the examination centers are getting filled up. So you need to register very early if you really want a smooth JAMB Registration.
Don't use a wrong email/phone number:
This is the worst mistake candidates make during JAMB Registration. I tell you the truth, if you fail to use a valid email and phone number during JAMB examination, your efforts to register is just useless. JAMB will send you every thing through your email/phone number. So you are not advised to use wrong emails except if you want to fail the examination. There are so many other mistakes, but these are the most commonest mistakes candidates make. I enjoin you not to make these mistakes because they might affect you in one way or another.
Must read:
See the best time to read and understand effectively
Most populated universities In Nigeria you should attend
How you become a successful lawyer in Nigeria (Step by step)
For ALL complaints on JAMB processes make sure you contact me using the comment box below this post or send a direct message to JAMB at (support.jamb.gov.ng) with your email address registered on the Board's site. Provide your name, phone number and the nature of issue, select a complaint area on a dropdown and then summarize the nature of complaint.
Yeah! This is everything I know about When JAMB Registration will Start/Close and how to register for the examination. It will be wise if you don't take any of the information here trivial. Like i said before, any mistake you make during your registration is capable of jeopardizing your success in the impending 2020 JAMB examination.
So, make sure you follow the instructions strictly and contact me using the comment section if you encounter any problem. Hope this was helpful? Share this post to let others know when JAMB Registration will Start/Close.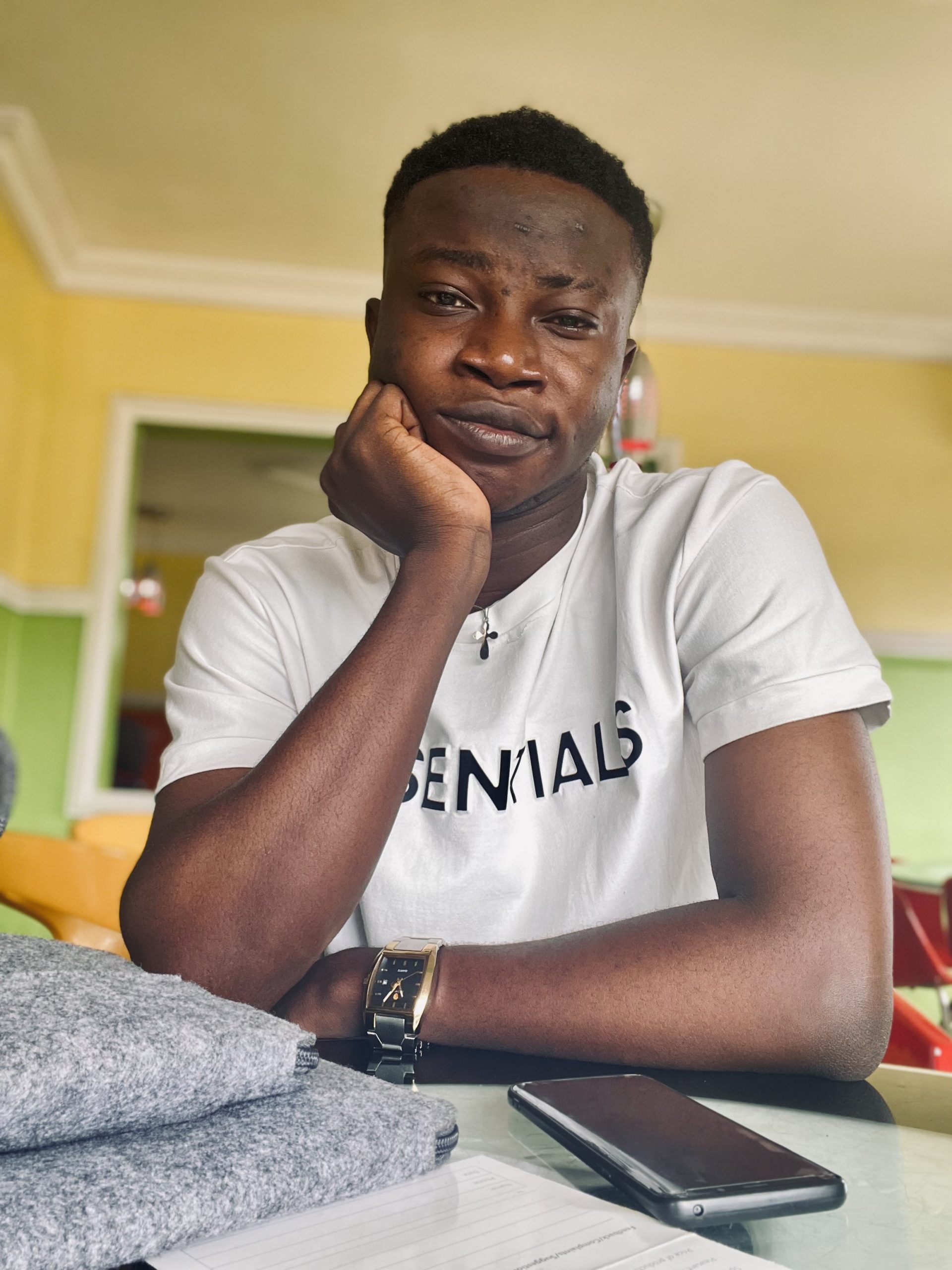 Edeh Samuel Chukwuemeka ACMC, is a Law Student and a Certified Mediator/Conciliator in Nigeria. He is also a Developer with knowledge in HTML, CSS, JS, PHP and React Native. Samuel is bent on changing the legal profession by building Web and Mobile Apps that will make legal research a lot easier.