Best polytechnics in Nigeria: Regardless of the fact that there are hundreds of polytechnics currently established in different parts of Nigeria, you will agree with me that these polytechnics are not in the same ranking or rating. In other words, they don't have the same education standard and prestige. While some polytechnics are deemed to be good and perfect for students to study in, some are known to be disgusting and not advisable for students to study in.
That notwithstanding, in this article i am going to make a list of the best 5 polytechnics in Nigeria for students. Note that this ranking is not just fabricated from thin air. The polytechnics mentioned here have been assiduously researched on, and have been evidently shown to be the best in Nigeria when it comes to teaching and education faculties. I enjoin you to read carefully, so that you won't miss out anything.
Also read:
How to answer law problem questions using IRAC method
Cheapest universities to attend in Ghana 2020
Causes, Effects and Solutions to examination malpractice in Nigeria
Top polytechnics in Nigeria 2020
Here are the best Polytechnics in Nigeria you should attend:
Yaba College of Technology
Auchi Polytechnic
Polytechnic Of Ibadan
Federal Polytechnic Nekede
Imo Sate Polytechnic
Okay, I will extensively discuss the polytechnics listed above to give you a clearer reason why these ones are picked as the best we have in Nigeria currently.
1. Yaba College of Technology
Website: www.yabatech.edu.ng
Date Of Establishment: 1947
Location: Yaba , Lagos State, Nigeria
Type: Public
Yaba College of Technology was the first polytechnics formally created in Nigeria. It has a very high education standard and a very comfortable learning environment too. Yaba College of technology has largely contributed to the development and growth of Nigeria. It is one of the most respected polytechnics in Nigeria due to its high standard.
Yaba College of Technology was the first polytechnic in Nigeria to create a Centre for Entrepreneurship skill empowerment, with linkages with the world of commerce and industry. The centre offers compulsory courses which must be taken by all students throughout their stay in the college.
Also see:
Best Universities To Study Engineering In Nigeria
Best universities to study Nursing in Nigeria
Universities that offer admission easily in Nigeria
2. Auchi Polytechnic
Website: http://www.auchipoly.edu.ng
Date Of Establishment: 1964
Rector: Dr. Momodu Sanusi Jimah (Ag.)
Location: Auchi, Edo State, Nigeria
Type: Public
Motto: Hands & Brain for Development
Just after Yaba polytechnic, is the Auchi polytechnic. This is another polytechnic in Nigeria that has so far, made a very noticeable impact on the four corners of Nigeria. It is the one best polytechnics in Nigeria. Auchi polytechnic has the greatest number of aspirants every year (among other polytechnics).
Auchi polytechnic has the following faculties:
Applied Science & Technology (SAST)
Business Studies (SBS)
Engineering Technology (SENG)
Environmental Studies (SENV)
Information & Communication Technology (SICT)
3. Polytechnic of Ibadan
Website: http://www.polyibadan.edu.ng
Date Of Establishment: 1970
Location: Oyo State, Nigeria
Type: Public
Another hot potato polytechnic in Nigeria is, the Polytechnic of Ibadan. Believe me, the polytechnic of Ibadan is a thousand time, more better than some universities in Nigerian. It has been enormously known for its outstanding and consolidated education standard. This polytechnic should be the best choice for students that wants to attend any of the best polytechnics in Nigeria.
The polytechnic of Ibadan has the following faculties:
Faculty of Engineering
Faculty of Science
Faculty of Business and Communication Science
Faculty of Financial Management Science
Faculty of Business and Communication Science
4. Federal Polytechnic Nekede
Website: www.fpno.edu.ng
Date Of Establishment: 1978
Rector: Dr. (Mrs.) C .U. Njoku
Location: Nekede , Imo State, Nigeria
Type: Public
Apparently, this polytechnics is another stupendous institution for students to attend here in Nigeria. The federal polytechnic Nekede, is a hot potato polytechnic in Nigeria. It is one of those polytechnics in Nigeria that has contributed to the development of the Nigerian education system. The outstanding quality of this polytechnics is uncontestable.
The federal polytechnic Nekede, also offers National Diploma (ND) and Higher National Diploma (HND) courses at undergraduate levels too.
5. Imo state polytechnic
Website: www.imopoly.edu.ng
Date Of Establishment: 1978
Rector: Rev. Fr. Wence Madu
Location: Umuagwo , Imo State, Nigeria
Type: Polytechnic
Finally, this list wouldn't be complete without mentioning Imo state polytechnic. This school has been on the pursuit for a consolidated education system since its establishment. The polytechnic is an excellent choice for students who want to attend one of the best polytechnics in Nigeria.
Imo state polytechnic provide courses, training and research in all branches of Agriculture, Management Sciences, Engineering and Food Sciences. Indeed, it is a hot potato cake institution.
Advantages of schooling in a polytechnics in Nigeria
Below are some of the reasons why you should consider attending a polytechnic in Nigeria:
1. Segment of program
While other tertiary institutions will engage their students in a 4-5 year program at a time, polytechnics, segments the program (Two years National Diploma and another two years Higher National Diploma), given it's students a time for respite, during which they can decide whether or not to further their education.
Last few years, I had this good friend of mine, who went to the polytechnic of Ibadan. He obtained his 2years ND certificate there, but decided afterwards, not to further his education for the main time. Just last year, he told me he will be going back to school, to obtain his HND certificate. On hearing this, I was surprise. Believe me, only polytechnics does this in Nigeria.
2. Polytechnics fosters the practical kind of teaching
Students who attend polytechnics are not just thought to know, they are thought to do. Polytechnics allow students to face the practical experience of what they are been thought, and not just having the theoretical aspect up stairs. This is one of the greatest advantage polytechnics have over many other institutions in Nigeria.
3. Polytechnics allows for the development of entrepreneurship skills
Polytechnics are one of those institutions that develops the entrepreneurship skills of its students. This is because they are focused on the practical type of teaching as opposed to the theoretical. So far, I will say that, polytechnics are one of the top tertiary institution that has helped in alleviating poverty and has fostered self-employment in Nigeria.
If you have critically examined the youths we have in Nigeria, you will definitely find out that majority of them who are self-employed are products of one polytechnic or the other.
4. Lesser school fee
Another good advantage of schooling in a polytechnic is that, you pay a very low amount of money as school fee. Believe me, there are some polytechnics in Nigeria that pay as low as 10-15 thousand Naira as school fee. This advantage has made polytechnics the best option for students who have very low economics power to further their schooling to the tertiary level.
Polytechnics in Nigeria, has successfully given hope to students who had never thought of furthering their education. Since the fee to study in a polytechnic is less and affordable, students quickly get engaged with the intention of completing their studies some day.
5. Conducive leaning Environment
There is no doubt that almost all the polytechnics in Nigeria are of good and conducive learning environment. This has enormously contributed to the good-will of polytechnics in some part of Nigeria, because learning can only be fostered when a good and conducive learning environment is assured.
One thing I can vouch of, in almost every polytechnic in Nigeria is an awesome learning experience, and this has been as a result of the good and conducive learning environment they provide.
Also read:
Best commercial courses to study in school
Best sciences courses to study in the university
Cheapest universities to study law in Nigeria
So far, i have mentioned and discussed the top polytechnics in Nigeria for students based on our research. If you have been searching for a good school to attend in Nigeria, these are some of the top polytechnics you should consider. Hope this article was helpful? I would really like to know so make sure you drop a comment at the comment box.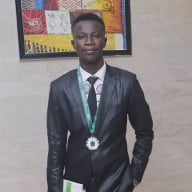 Edeh Samuel Chukwuemeka ChMC, is a Law Student and a Certified Mediator/Conciliator in Nigeria. He is also a Developer with knowledge in HTML, CSS, JS, PHP and React Native. Samuel is bent on changing the legal profession by building Web and Mobile Apps that will make legal research a lot easier.