Most Dangerous Jobs In The World: It is not uncommon to experience injuries at a place of work but while others encounter little to no injury, others take a risk every day at their work place as their work is more dangerous than other ones in the world. Many are curious to finding out what jobs are the most dangerous when choosing a career path.
Recommended: Hardest Jobs in the world to do
Top 12 Deadliest/Most Dangerous Jobs In The World
1. Fishing and Hunting Workers: These set of people are self-employed, this work can be done in several places, however, it depends on the location and the geographical area, kind or body of water, species of water animals where the work is taking place. Natural disasters like storms, fogs, etc. that can hamper the fishing process and vessels used in the job forcing the fishermen or hunters to return home.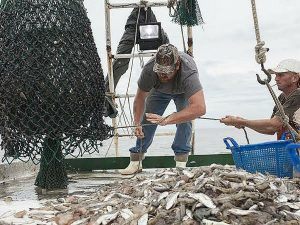 Fishing and hunting workers are involved in working with wildlife in many varieties. By placing traps, reeling in fishes for commercial purposes, to operating heavy and dangerous machinery in order to reach their goals and follow through their duties, they engage themselves in a very dangerous and hazardous positions, making this work condition one of the most dangerous work to do. Drowning is not ruled out from the dangers of this work as it is stands great chances of happening, but not as much as the use of heavy machineries. The fatal injury rate of this profession is 132.1 per 100,000 workers.
2. Logging workers: Logging workers or a logging worker is someone who cuts down trees, processes and transports them for logging purposes. Thousands of trees are always harvested from forests every year by these people. These tress after being harvested in turn becomes raw materials for families, companies and many other customers. The logger's field or office is in the forest or in an open environment.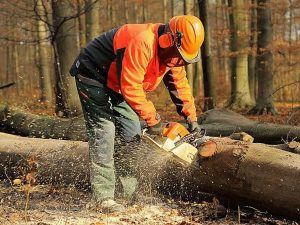 They are obligated to use various dangerous and heavy machineries in cutting down the trees to make raw materials such as paper, lumber, and cardboard for customers. The part of this work which makes it a dangerous field is the part which requires the use of heavy machines (that require extra care to handle), and their contact with dangerous objects. The operation of heavy machines is the primary reason for fatal accidents in this field of work. The fatality rate of this job is 91.7 per 100,000 workers.
Also see: Highest Paying Engineering Courses To Study
3. Roofers: Becoming a roofer is one of the most dangerous and still remains the world's most dangerous jobs out there. A roofer or roofers are responsible for the building and maintenance of roofs, they do this by installing materials, and repairing any damaged parts to ensure the safety of the building and the occupants. They are responsible for anything building whether residential, commercial or industrial building.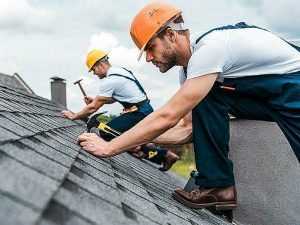 They use equipment's such as hand tools, scaffolds, to construct or fix the roofs, ensuring that they are waterproof and stable. The fatal rate of the job is rated at 47 persons per 100,000 workers and one of the ways this happens is by falling off the roof.
4. Construction workers: One who is called a construction worker is a person who is employed in a physical construction site. They are people who work under the leadership or control of a contractor in a construction site. They could engage themselves in a few or many manual labours. Being unskilled or semi-skilled workers, they may have other qualities like being a skilled trades person or a possess management skills.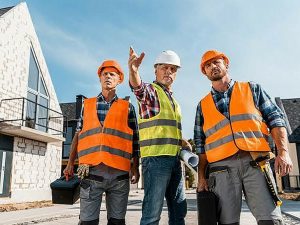 They are required to engage in a number of duties with each task having an increased level of risk and injury. The workers are always exposed to injuries in the sense that they are always in the part of something falling on them or falling from a great height while in their place of work. Missteps and injuries from their machines are very common and the causes of their fatal injuries most of the times. Their fatal injury rate is at 43.3 per 100,000 workers.
Also see: Highest Paying Companies in the world 2022
5. Aircraft Pilots and Flight Engineers: Aircraft Pilots and Flight Engineers engage in lots of things to ensure the smooth flight that everyone enjoy. From monitoring fuel consumption, the air pressure in the plane, the adequate performance of the engines, and other problems that may occur during the flight and informing the pilot of any impending danger that may or will affect the performance of the aircraft.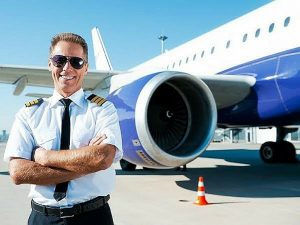 Maintaining the radio contact in the plane and discussing the conditions of the weather with air traffic controllers. Directing and taking control in the operation of flying the aeroplanes and helicopters and abiding by the aircraft operating procedures. To studying the flight plans and discussing the plans with the crew and making the necessary adjustments, are all part of the job description of the aircraft pilots and flight engineers.
This line of work is listed as the second most dangerous job in 2018, but is not one of the most jobs with high fatal accident rates. The fatal accident which occurs in this profession is as a result of transportation accidents. The most dangerous aspect of the job is found within the private planes and helicopters as the commercial planes are safer. The Fatal injury rate in this job ranks 34.3 per 100,000 workers.
Recommended: Countries with the Most Beautiful Women in the World 2022
6. Refuse Waste and Recyclable Material Collector: Refuse waste and recyclable material collectors known as garbage men are always exposed to a very difficult and unfriendly environment during their day to day routine waste collection. Fatal accidents and injuries are the most common kind of injury they encounter and it occurs as a result of the heavy machines on the trucks they use to dispose of these waste.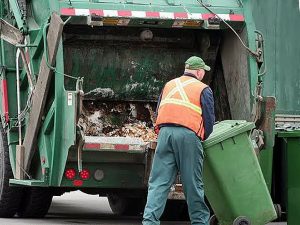 Another common reason of fatality in this line of work is the fact that they are either struck by the garbage truck or by another vehicle, this is because they always stop in the middle of traffic routes to collect trash. The fatal injury rate is rated at 33.1 per 100,000 workers.
7. Structural Iron and steel workers: Accidental falls, slips, and traps, are the most common reason for a fatal accident in this line of work. This is because these workers are tasked with the construction of large structures and the climbing of thing using ladders to install their steels, they are always operating heavy machines, lifting steels, loading steel and unloading them.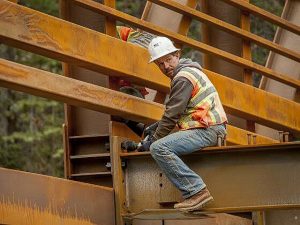 All these activities comes with the risk of accidental missteps. The fatal accident rate for this line of work is at 32.5 per 100,000 workers.
Also see: Best Side Jobs for Teachers While in School
8. Delivery and Truck drivers: Truck drivers and delivery men are another set of workers who encounter or stand the high risk of fatal accidents in their line of work. This is not only limited to truck drivers as small scale drivers are also involved.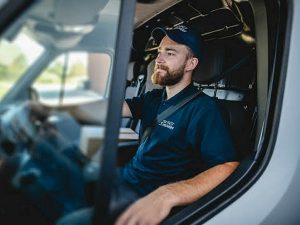 The most common kind of accident they encounter is the motor accidents. This is as a result of their constant presence on the road and most times, the fatality occurs because of crashes. Their fatal injury rate is said to be 25.8 per 100,000 workers.
9. Underground Mining Machine Operators: The miners who are responsible for the operation of the heavy mining machine used in the place of work are at more risk to encountering fatal accidents than the rest. Other common reasons for an accident in this line of work involves transportation, contact with objects and other equipment's, and operation of heavy machines. The fatal injury rate here is 21.6 per 100,000 workers.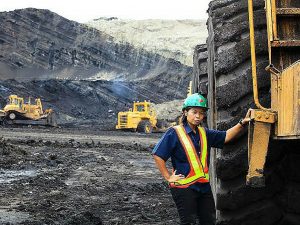 Also see: Advantages and Disadvantages of Being a Lawyer
10. Farmers and Agricultural Workers: Farmers and agricultural workers are no stranger to the use of heavy machines in their line of work, they use them on a regular basis. The use of these machines is the primary cause of accidents and fatalities in this field. Workers in this filled could get killed. The fatal injury rate in this line of work is 20.9 per 100,000 workers.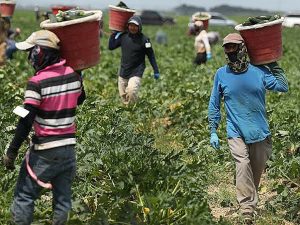 Recommended: How to become a successful engineer
11. Derrick operators in oil, gas, and mining: Derrick operators keep mud made of chemicals, clay, air and water flowing so drills run smoothly. They operate the derrick and drill equipment used to extract oil and gas.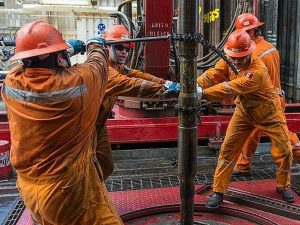 The derrick is the structure above a well that supports the drilling equipment, while the drill rotates to displace the earth. Transportation incidents, contact with objects as well as falling objects are the leading causes of workers deaths. Fatal injury rate: 46 per 100,000 workers.
12. Iron workers: An ironworker is a tradesman that assembles structural framework in accordance with engineered drawings and designs. They install the metal support pieces for new buildings, bridges and roads.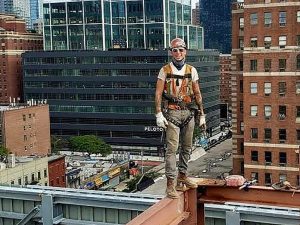 Their work is very risky, and involves signaling to crain operators and unloading iron and steel. An iron worker could risk his life on high structures for days for little pay.
Fatal injury rate: 29 per 100,000 workers.
Recommended: Most Powerful Countries In Europe 2023
Conclusively, when you find yourselves in any of this line of work, the exercise of extra care is advice in other to effectively carry out your duties and see your family in the end. These being considered the ten most dangerous jobs in the world does not mean that they are the only dangerous jobs, they are just ten out of many.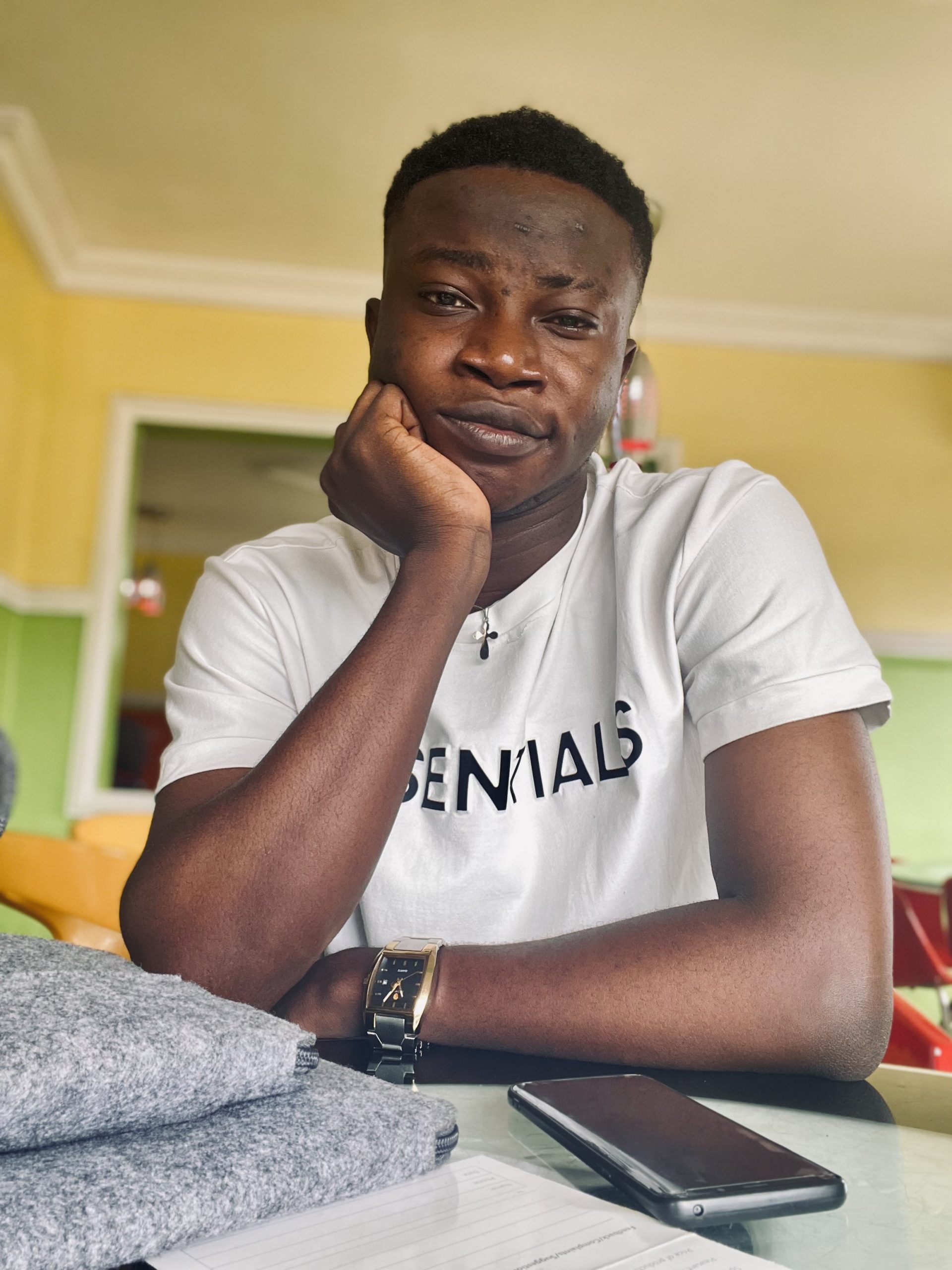 Edeh Samuel Chukwuemeka ACMC, is a Law Student and a Certified Mediator/Conciliator in Nigeria. He is also a Developer with knowledge in HTML, CSS, JS, PHP and React Native. Samuel is bent on changing the legal profession by building Web and Mobile Apps that will make legal research a lot easier.