Cheapest Places To Live In Nigeria: There are certain areas in the country that are considerably more affordable than others in terms of their cost of living. Certain factors contribute to the disparity in cost of living. For instance, oil producing state or region has more likelihood to have an elevated cost of living. Regions that have little or no primary recourses may also be faced with the problem of high cost of living. Because of disparity in the cost of living, some people may choose to live in a place with an affordable cost of living whilst they work in a region with a higher cost.
This setting works best for some Nigerians. For instance, working in Porthacourt which has high cost of living, while living in Abba; an area with a lower cost. Certain products and services are relatively cheaper in some areas, though you could find certain products and services in that same area that is at a hiked price. In such case, the affordability of products and services in that area depends on the category of the products and services.
In areas where agricultural practice is dominant, the price of farm produce there is most likely to be relatively cheaper. This may also extend to the neigbouring area of that region. This, regardless, there are still areas in the country that are considerably cheaper to live in. There, one can acquire life necessities from day to day at a rate cheaper than elsewhere.
Recommended: Countries with the best education system in the world
Cheapest Places/cities to Live in Nigeria
1. Onitsha: Onitsha is a remarkable and historical Igbo city in Anambra State, having its population at about 1.5 million people. The city is notable for its commercial and educational competitiveness. The city has the largest market in Africa known as Main Market.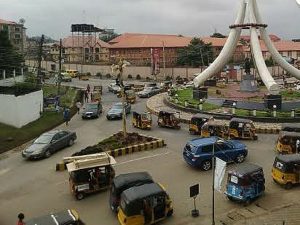 Asides the Main Market, there are other several markets such as; Ose, Ochanga, head bridge, Relief, etc. the city of Onitsha is surrounded by many academic, health, and industrial institutions. All these put together makes Onitsha what it is today. Onitsha city does not lack anything.
Living in Onitsha, one does not need to travel interstate or town to secure goods and services. People from other cities rather troop into Onitsha for commercial activities. This makes the city a very busy one.
Here is one of the places in Nigeria to secure all manner of goods and services at its cheapest rate. Sellers are also at advantage because there is more than enough population to buy from them. Onitsha is also known for their enthusiasm towards their cultural heritage.
2. Ibadan: Ibadan is the capital of State. The city has estimated population of about 3.5 million people, being ranked the third most populated city in Nigeria, and the city with the largest geographical area. Geographically, the location of Ibadan is a walk-through to Lagos and other Southwest regions.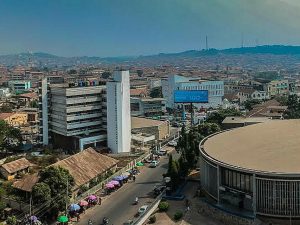 So, the commercial impact in Lagos also extends to Ibadan. Ibadan is known for its affordable cost of living. One can secure rents, food, transportation, entertainment, at a considerably cheaper rate. These are the very life necessities which are the benchmark for assessing the cost of living of a particular place. Asides the affordable cost of living, Ibadan is relatively peaceful.
Recommended: 10 Cheapest private universities in Nigeria
3. Lagos: Some notable parts of Lagos are relatively cheaper to live in. Lagos was the one time capital of Nigeria. It is the most populated city in Nigeria, and the second most populated city in Africa. It also qualifies as the largest city in Nigeria.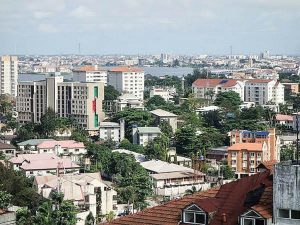 Its population is estimated to be about 15 million people. Lagos city is highly industrialized. It is another centre for commercial activities. The city attracts commercial engagements from within, outside the state, and then at the international level. Lagos city is divided into Island and the Mainland.
Certain areas in Lagos city have extreme cost of living, such as, Lekki, Ikoyi, Victoria Island. In fact, the areas in the Island mostly have high cost of living. It is in the Mainland regions that certain areas are relatively cheap to live in. areas such as; Badagry, Oko, Ogba, Mushin, Apapa, Igando, Yaba, Ikeja, Ikorodu, Ayobo, etc.
4. Aba: Aba is a commercial city in Abia State in the Southeastern Nigeria. The city is known for its expertise in the textile industry, palm oil manufacturing, pharmaceuticals, and other varieties of industrial production. Aba city has a popular market known as the Ariaria International Market.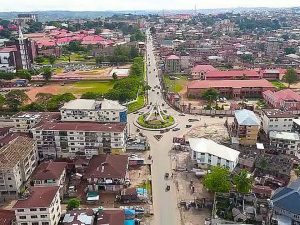 The market was given a nickname, "China of Africa" as a result its trend and expertise in making clothing and other wears. The Ariaria International Market in Abab is ranked second as the largest market in Nigeria, following Main Market, Onitsha.
Because Aba city is an all round producer, the cost of living there is very much cheaper. In fact, Aba is so affordable to live in that some people who work in Porthacourt city which has an extreme cost of living, prefer residing in Aba for cost purposes, since Aba is not far from Portharcourt.
Recommended: Countries with the highest standard of living
5. Kano: Kano is a Northern region state in Nigeria, being the second most populated, following Lagos. The cost of living in Kano is very much affordable. The city specializes in a large-scale agricultural production, thereby making farm produce very affordable over there.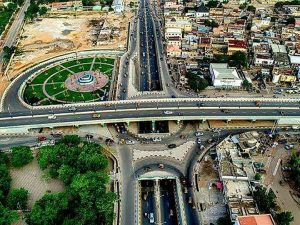 Their major markets include; Kurmi, Kwari, Dawanau, and Sabon Gari markets. Just like Aba in Abia State, Kano city is as well known for specialization on textile, wears, pharmaceuticals, furniture, beverages, etc. the city of Kano is highly industrialized, being the next after Lagos city.
6. Ikot Ekpene: Ikot Ekpene is a city in Akwa Ibom, South-South of Nigeria. Ikot Ekpene is also called The Raffia City. The city is known for its technological innovations, specialization id palm oil and other related produce, agriculture, and handworks.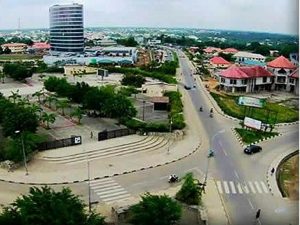 Things are relatively affordable in Ikot Ekpene. This was also influenced by its proximity to Aba, Abia State which is a highly commercialized city.
Also see: Most profitable skills to learn in 2022
7. Kaduna: Kaduna is North-Central state in Nigeria. It is the 4th largest and the 3rd most populated state in Nigeria. The cost of Living in Kaduna state generally is cheap. The state is notable for housing various academic institutions which gave it the nickname, "Centre of Learning".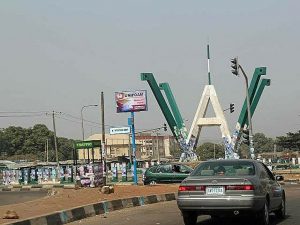 Kaduna is also known for its impact on the agricultural sector which contributes enormously to the affordability of things in all parts of the state.
8. Ikom: This is a small and highly productive town in Cross River State. The town specializes on farming asides other commercial and industrial activities. It is from Ikom that produce such as Cocoa, maize, yam, banana, coco-yam, etc, are circulated through commerce to the most areas of the country.
The town is one of the cheapest to live in, in Nigeria. Housing, transportation and food are cheaper to secure.
Recommended: Most technologically advanced countries in the world
9. Benin: Benin is the capital of Edo state. The city is remarkable for its historic and cultural heritage. The cost of living in the city of Benin is generally affordable in all rounds, compared to other major cities in the country. This implicate sin all sectors in the city, including the education sector. The cost of housing and foods in Benin is the least to worry about.
Also see: Best side hustles for students in school
Conclusion
The common thing about the cheaper areas in the country is that they have the population, the resources and the man power for commercialization. An area that has the very basic needs of man available such as water and food will likely have an affordable cost of living, unless there are other factors contributing to otherwise.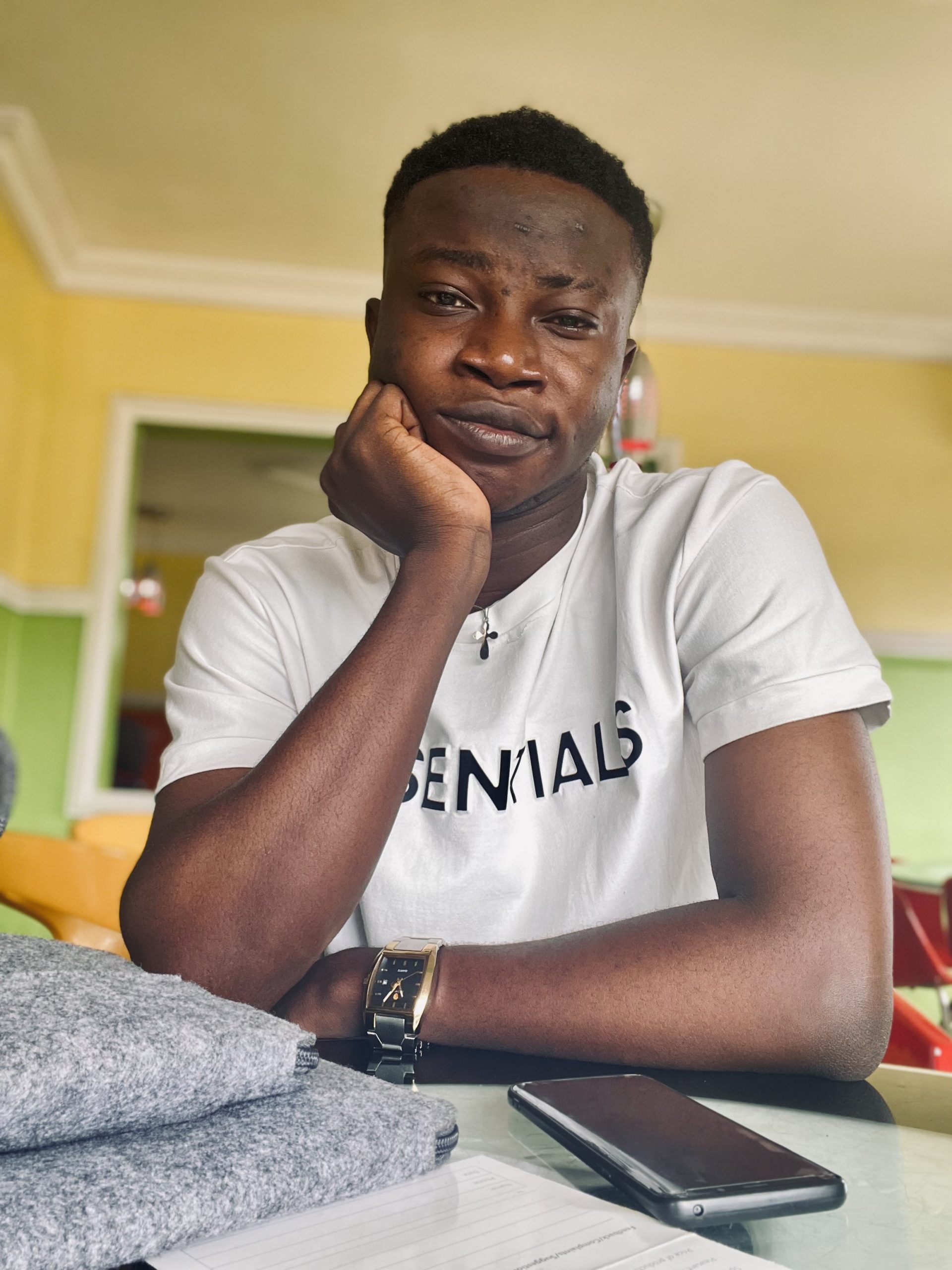 Edeh Samuel Chukwuemeka ACMC, is a Law Student and a Certified Mediator/Conciliator in Nigeria. He is also a Developer with knowledge in HTML, CSS, JS, PHP and React Native. Samuel is bent on changing the legal profession by building Web and Mobile Apps that will make legal research a lot easier.